JoyRidesAZ Scottsdale Tours
$10 Off Fiesta Margarita & Taco Tour
LOOKING FOR A UNIQUE OLD TOWN SCOTTSDALE EXPERIENCE? 
JoyRidesAZ Scottsdale Tours offers the best Fiesta Tour in Town! Take a ride in a clean open-air electric/gas vehicle, stop at three (3) of Old Town's awesome locations for a delicious taco and chilly margarita. Between locations tour the city, learn about events, activities and history, culture, museums, galleries and much more. Grab your amigos, familia and bring your sombreros! 
Group of 23 or more the Fiesta Margarita and Taco Tour is also available as a walking tour call (480)675-7857.
PROMO CODE: ESMT10
PRIVATE TOUR:
Minimum Booking: 4 guests
Price Per Person: $145 per
Booking Fee and Tax: Will be added at the time of invoice
Group 6 or More: 20% Gratuity will be added
Duration: 3 Hours
Seats: 6 guests with seatbelts
Group of 12 or More: Call or Text (480) 675-7857
Start Time: 11:00AM and 3:00PM
Photo ID: Be prepared to show ID, no one under 21 will be served
Included in Price: City Tour, Three (3) chilly margaritas, three (3) local tacos, air-dropped photos ($150 Value), your choice Bluetooth music, City tour, restaurants, galleries, museums, shops & Hot Spot recommendations. Learn about City's activities & events
Clean Vehicles: Open air electric and/or gas
Visit: Covid-19 Protocols and FAQ to learn about restrictions and safety.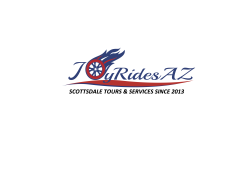 Offer Valid
03/25/2023 - 09/05/2023