A Day at the Musical Instrument Museum
With more than 6,500 instruments from around the world, the Musical Instrument Museum (MIM) is a treasure trove waiting to be explored. Here are five unique pieces on display from its vast collection.
---
STEINWAY "KITCHEN" PIANO
---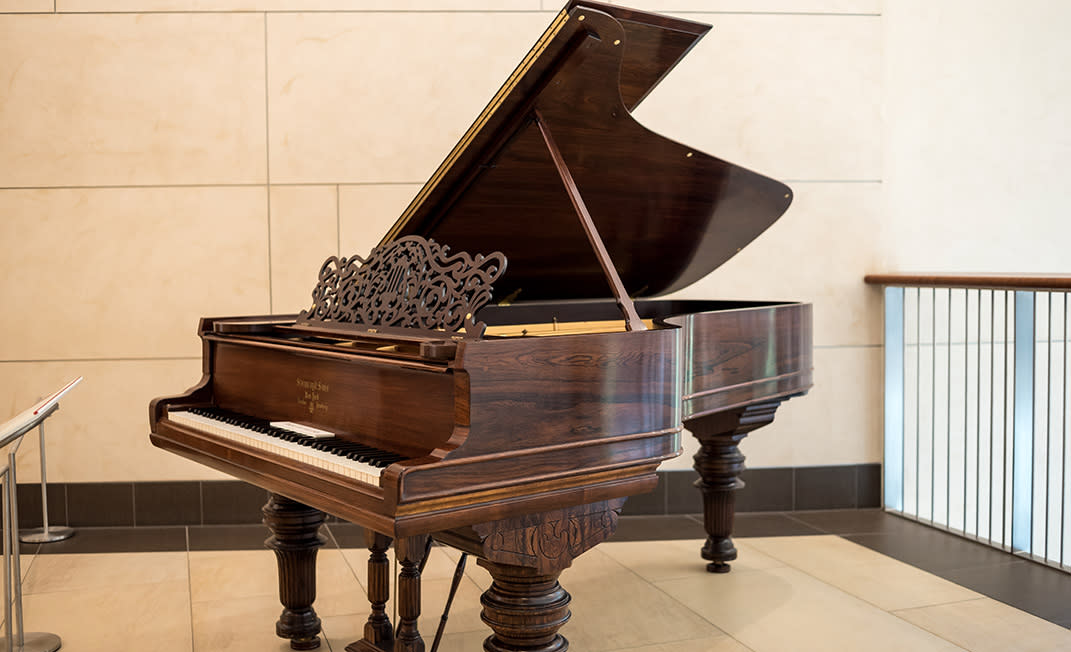 Built in 1836 by Heinrich Engelhard Steinweg in the kitchen of his home in Germany (before he moved to the U.S. in 1850 and anglicized the family name to "Steinway"), this is effectively the first ever Steinway piano.
Location: Outer hallway, second floor
---
ELECTRIC "GUITAR" PIANO
---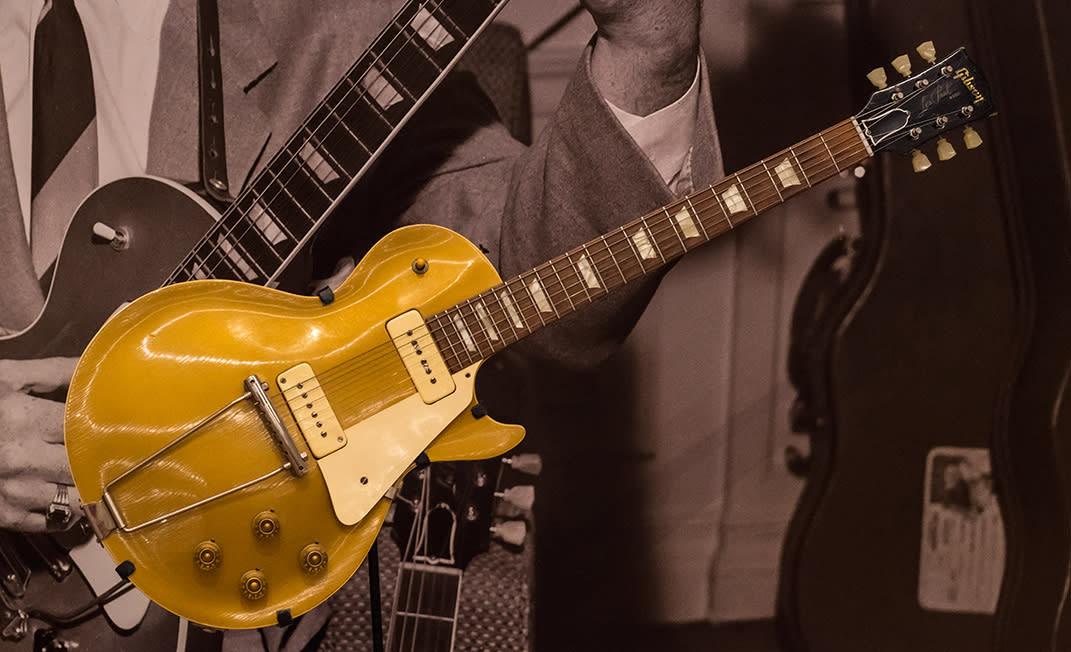 This "Les Paul" model electric guitar was one of the first 50 made (in 1952) by Gibson Guitars in Kalamazoo, Michigan. Equally rare is the matching amplifier on display with it.
Location: United States and Canada Gallery
---
BATÁ DRUMS
---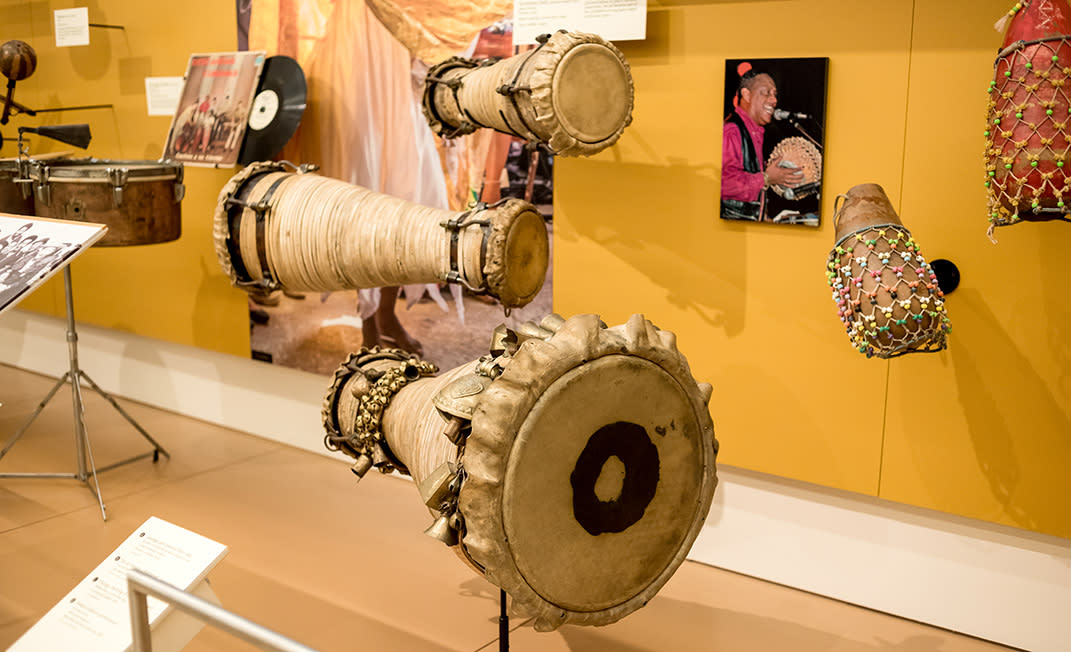 This original handmade set of drums (c. 1949) from the pioneering and GRAMMY-winning Afro-Cuban jazz band Irakere, directed by Chucho Valdés, was made and played by lead percussionist and vocalist Oscar Valdés for several decades on tours and recordings.
Location: Latin America Gallery
---
KHATAM TONBAK
---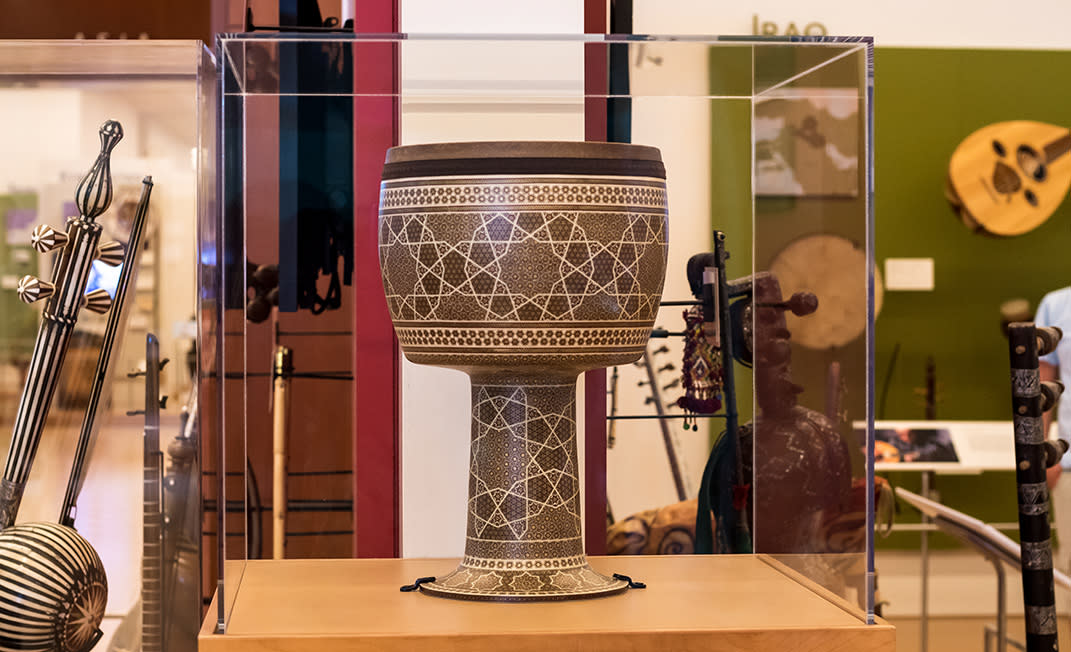 Master artist Golriz Khatami took 2,000 hours to complete the intricate khatam marquetry, featuring thousands of tiny pieces of camel bone, brass, and rosewood, on this extraordinary Iranian goblet drum.
Location: Asia and Oceana Gallery
---
COPPER TRUMPET
---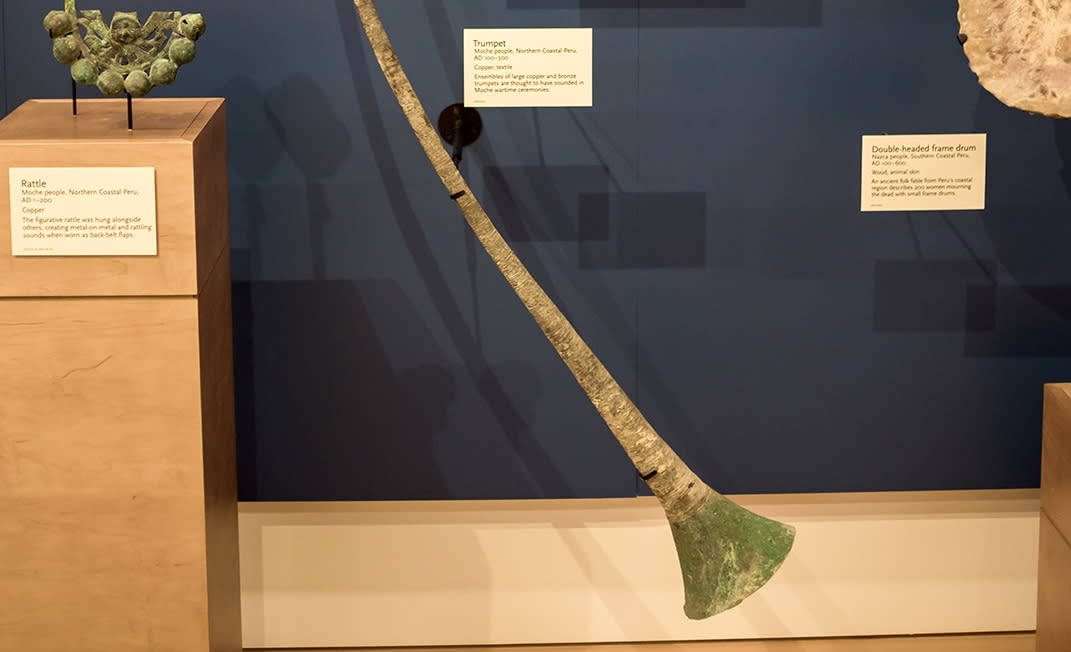 Nearly 2,000 years old, this massive pre-Columbian copper trumpet measures more than five feet long and comes from the Moche culture in Peru.
Location: Latin America Gallery