Restaurant Spotlight: Lon's at Hermosa Inn
As soon as the first fall chill hit the air, Jeremy Pacheco's childhood world included a landscape of fields filled with fluffy white cotton waiting to be harvested. The lessons Pacheco learned growing up on his family's farm in Marana, Arizona, seeded a deep and lasting appreciation for Arizona farmers, whom he now relies on daily as executive chef at Lon's at The Hermosa Inn.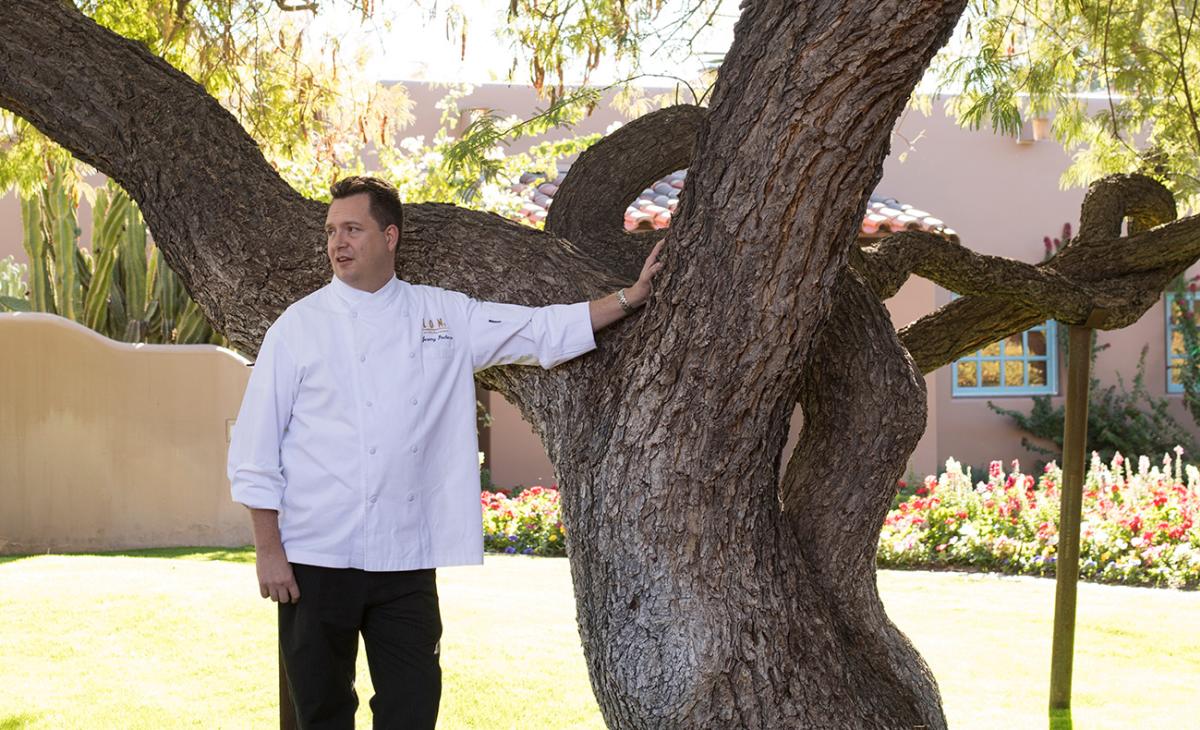 "We always had chickens and fresh eggs. I guess I kind of took it for granted growing up," Pacheco says of his first memories of farm-to-table ingredients. "But that kind of thing gets in your blood."
And it sticks. Which is why after returning to Arizona from a five-year stint in Las Vegas, he was happy to see the local farmers' market scene had come into its own. Pacheco relies on the relationships he's built with area farmers to prepare the globally-inspired fare he features at Lon's, 80 percent of which is sourced from Arizona farms.
"It makes sense for [us]," Pacheco says of the connections he has cultivated with farmers throughout the state. "I'll spend a little bit more to know where it comes from. I know Bob McClendon isn't picking the lettuce until I order it."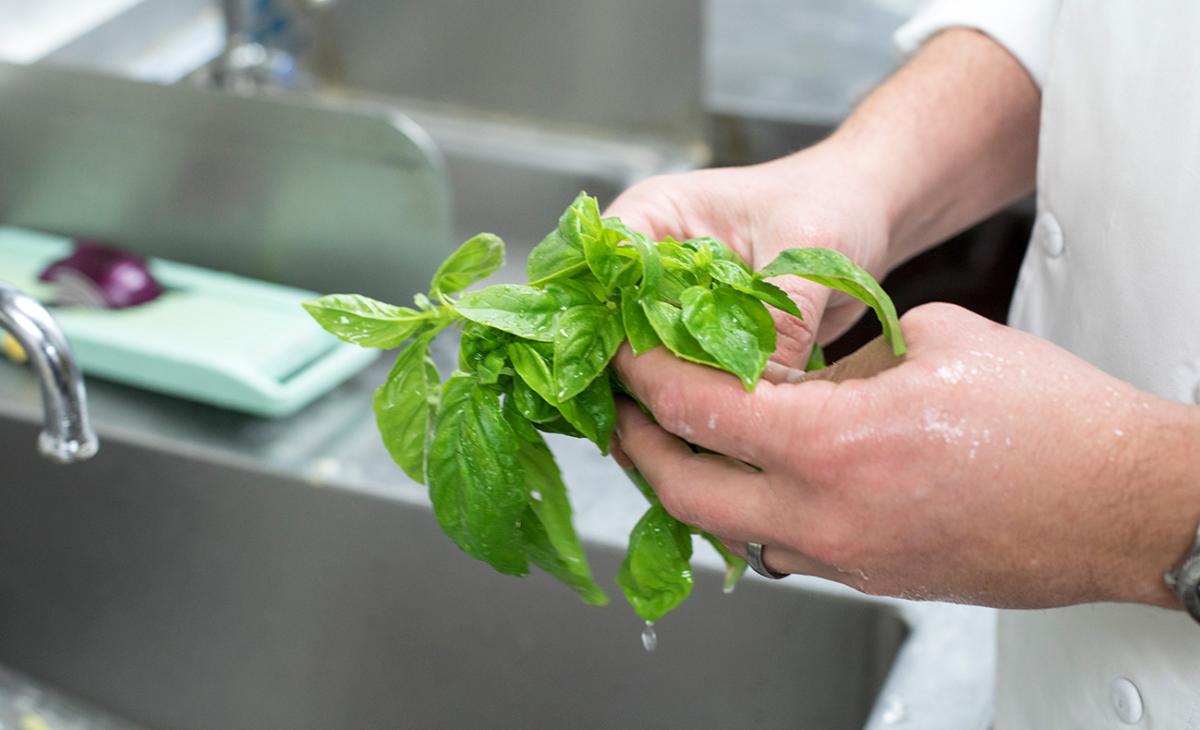 McClendon, a produce farmer who owns and runs McClendon's Select in Peoria, is someone Pacheco turns to regularly for his expertise and the diverse array of produce such as blood oranges, watermelon radishes and organic purple cauliflower. McClendon also offers a bounty of vegetables at a time of year when most of the country is frozen or buried under snow.
And Pacheco's support of all things local doesn't stop at McClendon's. For years, he's worked with Crow's Dairy, a Buckeye-based farm that provides Pacheco with goat cheese. Because of their long history together, Pacheco asked the dairy to make a goat's cheese with a mozzarella-type consistency. While Crow's Dairy tried and it didn't quite work out, it did inspire them to make goat cheese curds, which are now one of Pacheco's favorite products.
"They definitely do a lot for us," Pacheco says of Crow's Dairy. "It's really exciting when they're developing new products—they bring it to me and I get to try it first."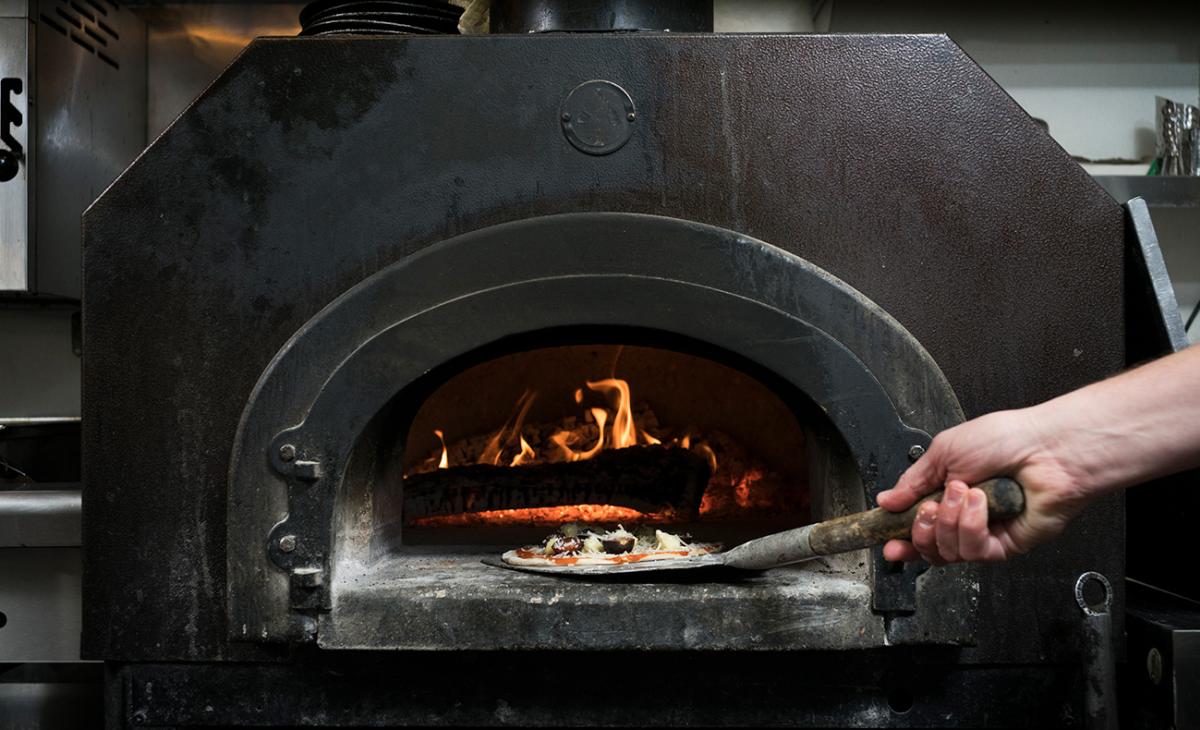 Perhaps one of the most full-circle moments Pacheco has experienced as a result of his dedication to the farm-to-table concept is one that came at Hayden Flour Mills. Much like his family's farm, which harvests durum wheat as its rotational crop, the mill in Queen Creek processes wheat into flour used to make everything from polenta and pastries, to bread and pasta.
Pacheco has long admired the family-run farm since meeting them at the Scottsdale Farmers Market in 2010. The relationship blossomed and grew, and eventually the two set up a plan for Hayden to mill the durum wheat from Pacheco's family farm. Today, Pacheco uses that flour in his kitchen at Lon's.
"To be able to use fresh flour from Arizona, it really makes a difference to me," he says. "The smell of flour and pasta is something that really gets me going."
Photography by Mark Lipczynski