Healthy Fast Food in Scottsdale
Gone are the days when "healthy dining" meant an unimaginative salad with flavorless fat-free dressing. Healthy food is today's rising star, and fast-casual restaurants are popping up all over Scottsdale with cuisine that's as flavorful as it is thoughtful. Here are a few of our favorite spots for healthy food on the go.
---
---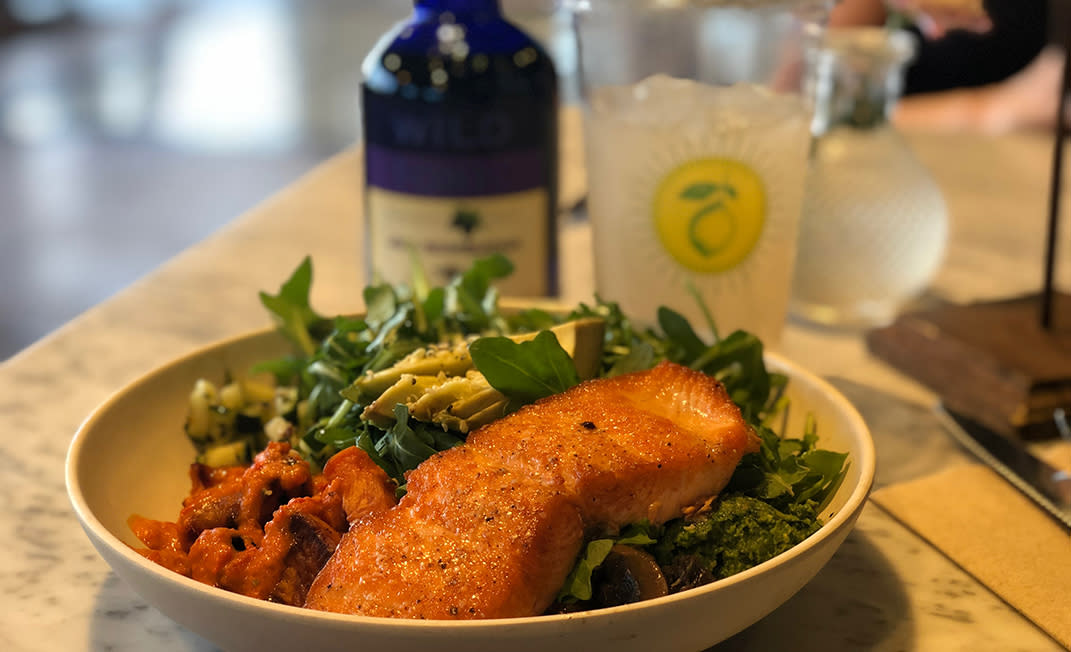 "Healthy food for a happy world" is the motto at Flower Child and boy, do they deliver! Here you'll find made-from-scratch meals, colorful spaces and smiling faces. Nearly everything on the menu has an icon designating it as vegetarian, vegan, gluten-free or organic, so you can rest easy that anything you order is thoughtful. Try the Mother Earth Bowl, packed with ancient grains, veggies and pistachio pesto; or Vietnamese Crunch Salad, a hearty mix of quinoa, veggies, herbs and a spicy lemongrass vinaigrette. Don't forget the gluten-free brownie (because, hey, you've got to live a little)!
---
---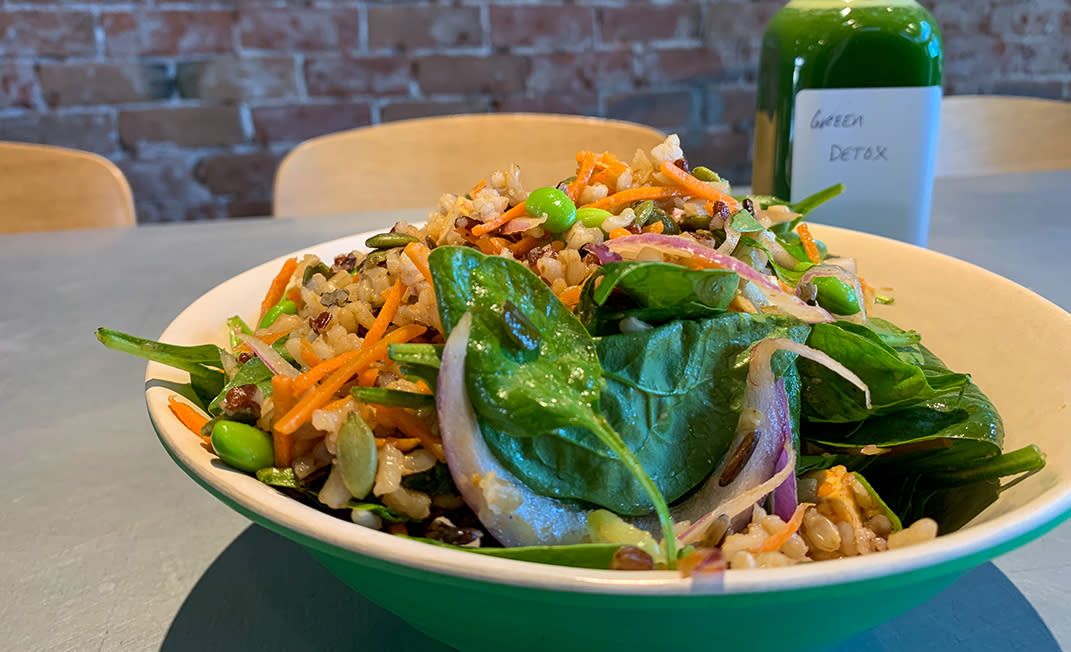 Great tasting, healthy food meets the speed and convenience of traditional fast food at Grabbagreen. Created by two moms who wanted to feed their families healthy foods on the run, Grabbagreen offers only whole foods. In addition to a robust menu (the French Quarter Bowl and the Feeling Fabulous smoothie are my favorites), there's the Grabbadetox – where you can give your body a one- to three-day reset with a juice cleanse.
---
---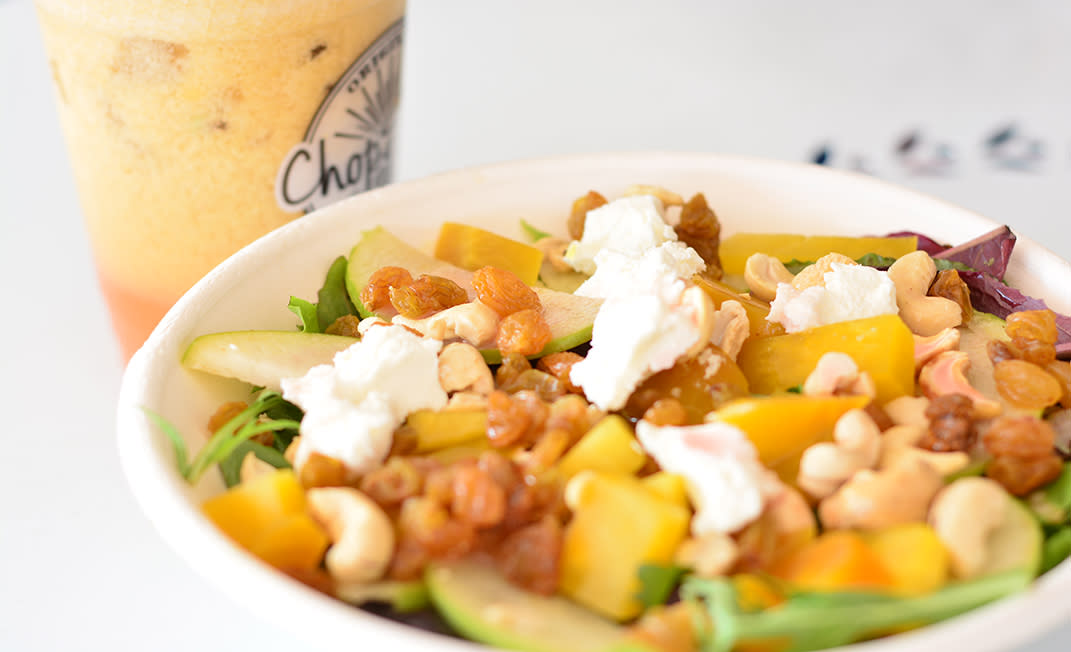 Do a quick search for #justfeelgoodfood on Instagram and you'll get a sense for what ChopShop is all about – a warm, welcoming neighborhood eatery serving up good-for-you food. ChopShop is almost never not busy (seriously, it's buzzing morning, noon and night) so be sure to call ahead if you're in a hurry. But those lines will never keep us away. Trust me, when you're devouring a Red Chili Limp Shrimp bowl on Sweet Potato Hash and sipping on a Hydrator Juice, you'll feel the same!
---
---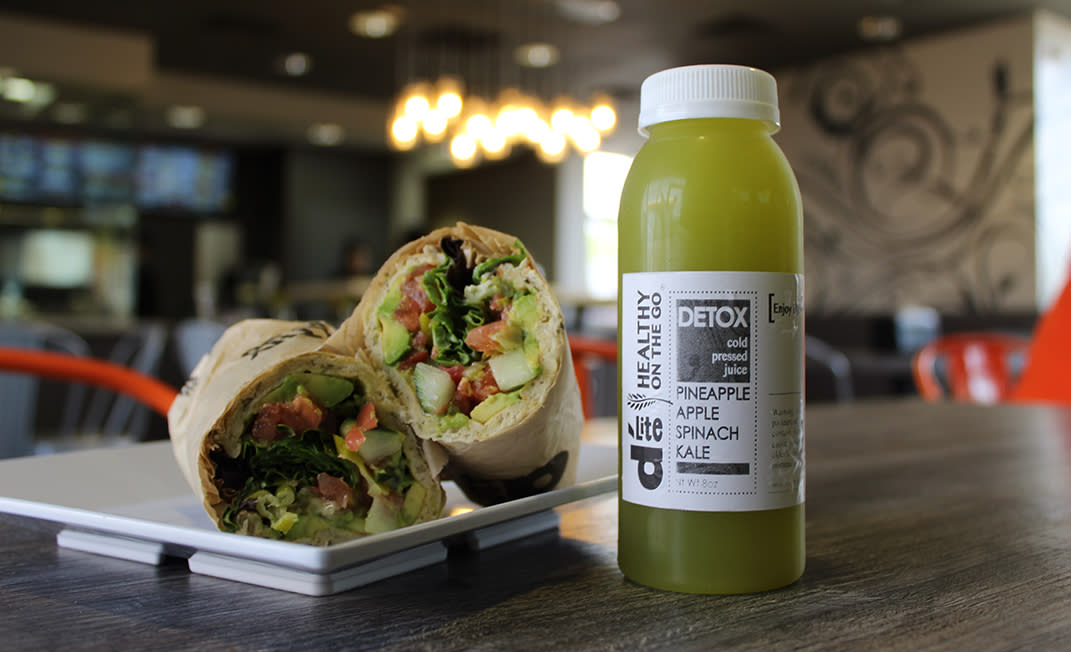 Healthy lunch for under $10 (including a side and a drink)? Yes, please! That's exactly what you'll find at d'Lite – where organic, locally-sourced and environmentally-friendly is the name of the game. Serving breakfast, lunch, coffee and smoothies until 4 p.m. daily, there's a lot to love about this tiny restaurant with dining and drive-thru options. Try the signature Veggie d'Lite wrap (avocado, tomato, spring mix, cucumber, pepperoncini and warm cucumber spread) with a side of Sweet Beets (roasted beets, spring mix, goat cheese, dried cranberries and raspberry vinaigrette).
---
---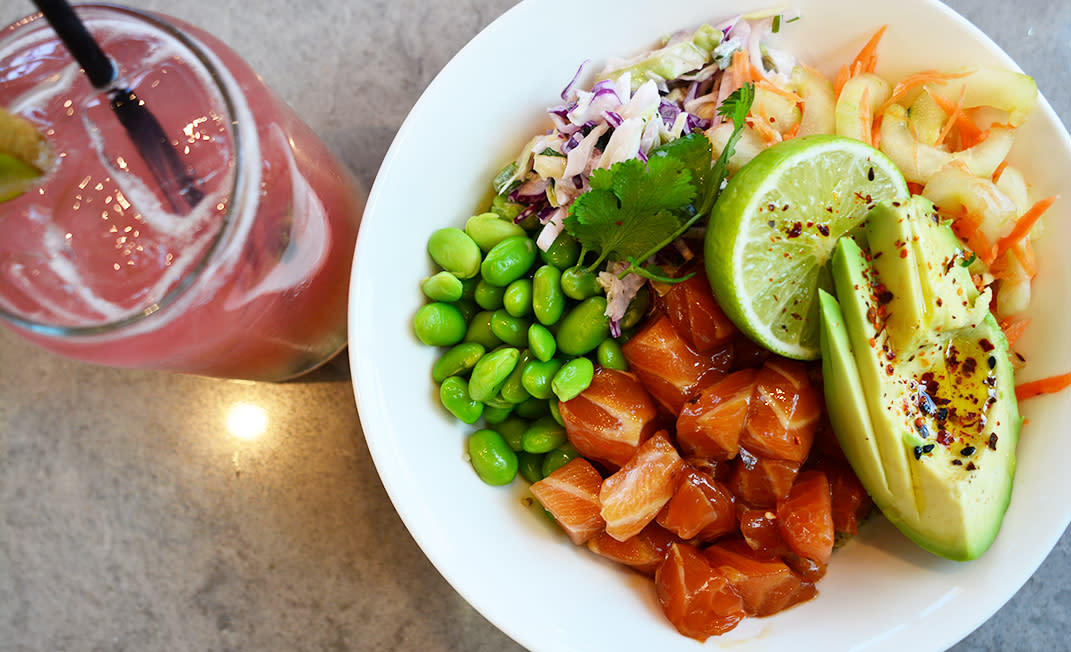 If you want the whole world to know how healthy you are, Farm & Craft is the place to be. The indoor/outdoor space, the brightly colored food and the "Love Is" chalkboard (where you can even write in your own answer) combines for a photo worthy of any IG feed. And you won't be lying to your followers either – even the cocktails are healthy here! Pair a Kombucha and Cucumber Cocktail (complete with vodka) with a Rustic Salmon Bowl. Don't forget to snap a photo before digging in!