Heart of a Champion
The Scottsdale Arabian Horse Show has been enchanting fans and setting the pace in the Arabian horse world since 1955 when it debuted with only 50 horses in competition. This year, nearly 2,200 of the world's most highly prized Arabian horses will compete for top honors at WestWorld of Scottsdale while thrilling crowds with their beauty, grace and athleticism. So, what exactly does it take to become a Scottsdale Arabian Horse Show champion?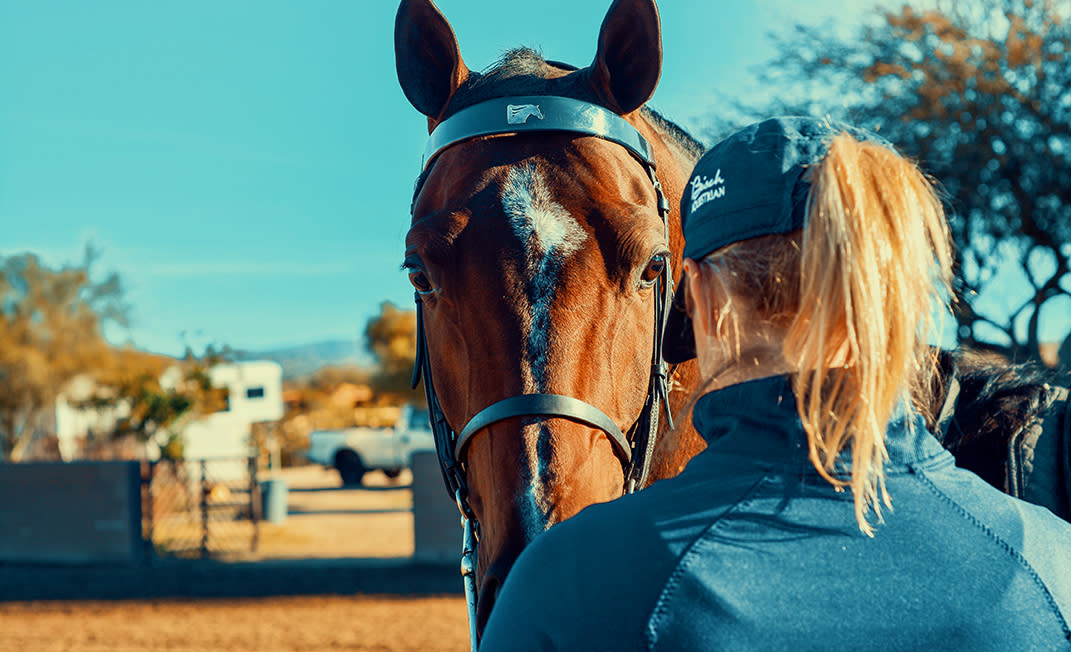 "Arabian horses are incredibly smart and sensitive, and they love people, which is good because it takes hard work and dedication on the part of horse, rider and trainer to succeed at this level of competition," says Dede Bisch, owner and head trainer of Bisch Equestrian at Scottsdale's Los Cedros USA. "From the time you start working with a young horse, getting them accustomed to the show bridle, introducing them to the saddle and then working them with a rider, it can take years depending on the horse."
And that's just the beginning. Horses and riders spend countless hours in the ring perfecting their technique and the nearly imperceptible signals – a subtle pull on the reigns, the nudge of a knee or reassuring squeeze of legs – that communicate when to change gait, speed or countenance during competition. An Arabian's coat needs excellent nutrition and careful tending to maintain its luster. Tails must be washed, conditioned and braided with sheeting to stay long and full. And then there's the most important characteristic of an Arabian champion – heart.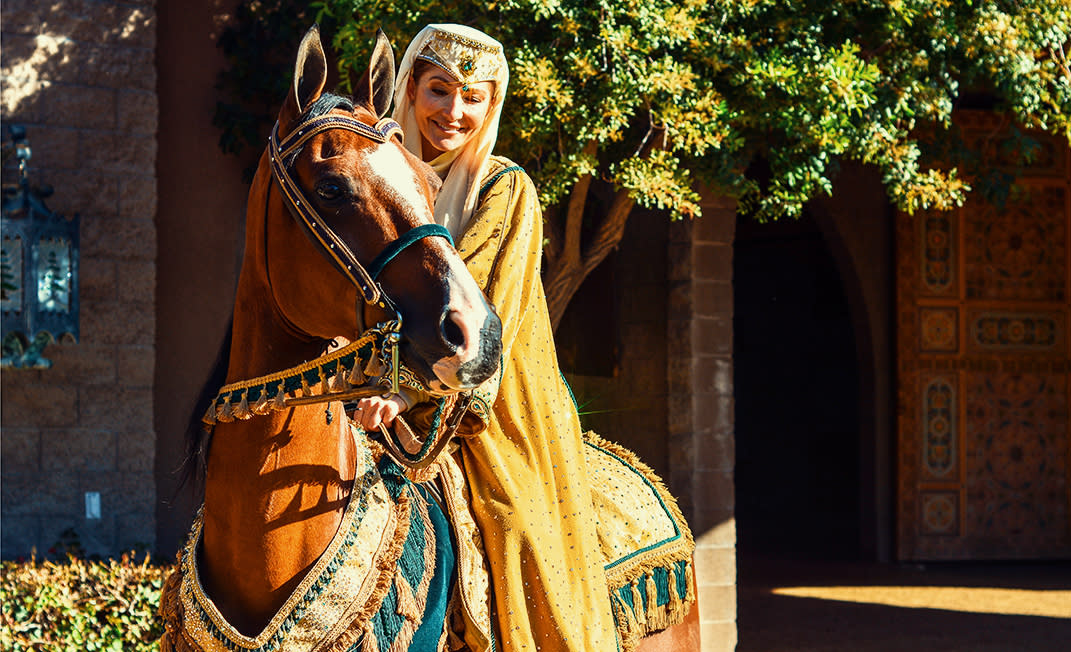 For Bisch's student Christina Flinders and nine-year-old Arabian Mag Wheels, it was love at first sight. "There was an instant connection. It's like I'm the human version of him, and he's the horse version of me," Flinders says with a smile as Mag Wheels nuzzles her arm. "Our first time in the Scottsdale ring was magical, like being on stage and dancing together. When he hears the crowd cheering, his ears go up and I know he's having a great time. He has the passion and the heart of a champion."
Luckily for us humans, horses aren't the only ones having a great time at the Scottsdale Arabian Horse Show. Whether you're a seasoned equestrienne or have never set foot near a barn, this show is a must-see on your Scottsdale itinerary.
"The Scottsdale show truly has something for everyone," says Bisch. "There are the Western classes where you can see cutting, reigning and working cattle. Then we have dressage, jumping, and the halter classes, which are the show's beauty pageant. You'll see the best of the breed showing off for the judges and it's so much fun to watch!"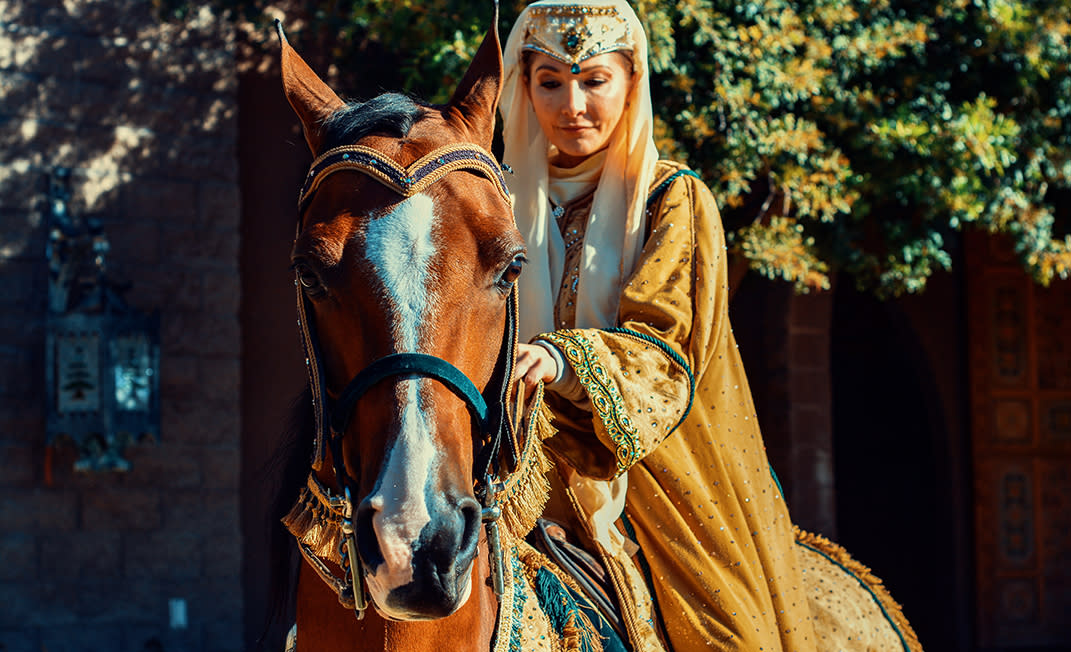 Another crowd favorite is the Mounted Native Costume class, one of the events in which Flinders and Mag Wheels have competed. Here, horses and riders sport elaborate costumes inspired by traditional Bedouin dress.
"The bling on the costumes represents the precious jewels, gold and silver the Bedouins wove into their clothing," Bisch explains. "They literally carried their wealth on their backs."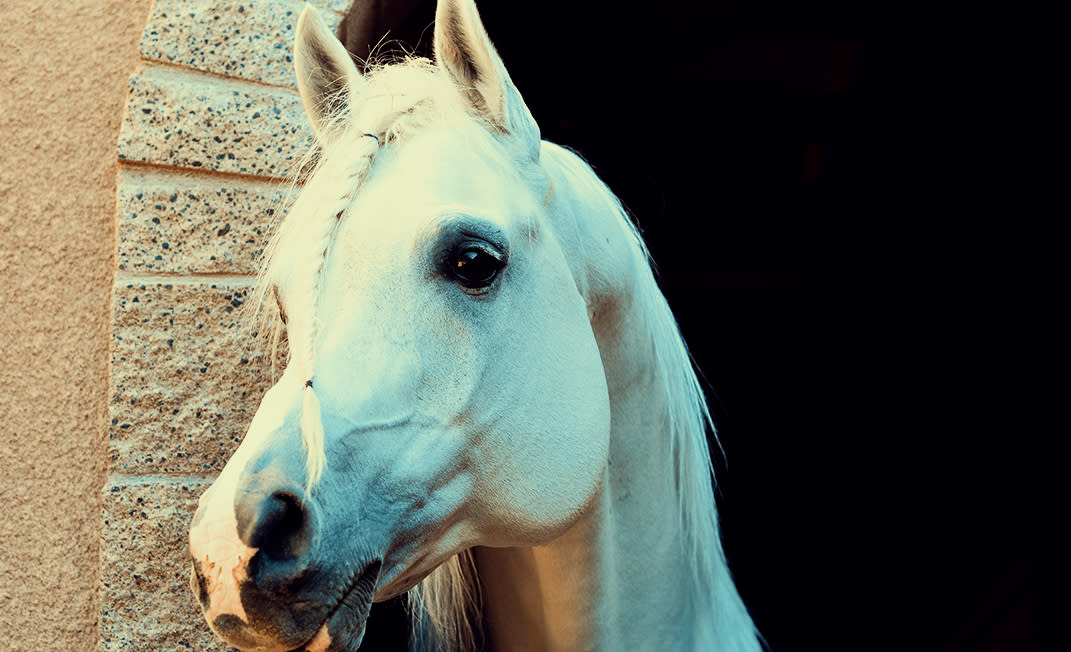 Other show highlights include behind-the-scenes barn tours, pony rides, a petting zoo, gourmet food options and a shopping pavilion filled with treasures ranging from clothing and horse-inspired art to fine jewelry.
The 65th annual Scottsdale Arabian Horse Show takes place at WestWorld of Scottsdale, February 13-23, 2020. Mag Wheels and his friends hope to see you in the stands!