Hermosa Inn Enhances Their Legacy
My first visit to the gorgeous Hermosa Inn in Paradise Valley was for an al fresco lunch on a spring day shortly after we moved to Arizona. Seated on the award-winning patio at LON's, the Inn's on-site restaurant, we were surrounded by colorful flowers and bathed in dappled sunlight under the shade of a sprawling, century-old lysiloma tree. Currently helmed by talented Executive Chef Jeremy Pacheco, the AAA Four-Diamond Lon's is acclaimed for its sophisticated menu of globally-inspired Arizona cuisine emphasizing locally-sourced ingredients.
The Hermosa Inn is a boutique hotel on the site of what was once famed cowboy artist Alonzo "Lon" Megargee's 1930s adobe studio and Casa Hermosa guest ranch. Today, the lush landscaping and Southwestern hacienda architecture are admired by the many guests who come to stay and dine. It would be hard to imagine this remarkable property improving on its memorable legacy, but it has done just that.
In 2016, the Hermosa Inn unveiled a $5.5 million dollar renovation and expansion courtesy of new owners led by Ron and Mike Allred. Beautiful additions such as a new lobby marked by a striking fountain build upon the charm and character of this historic destination. Luxurious accommodations have also been added, such as the spacious 750-square-foot Grande Casitas with custom mesquite furniture, private patios and beehive fireplaces.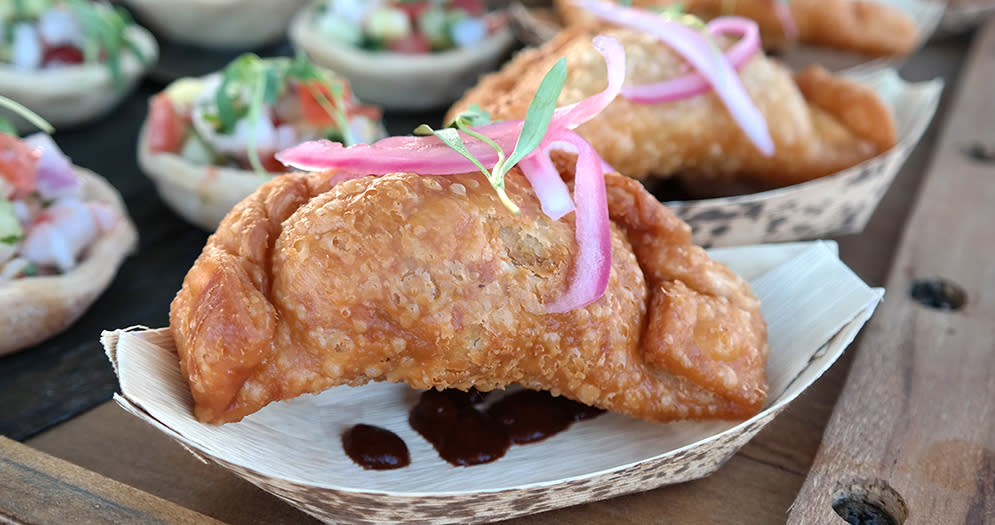 I'm likewise impressed with the renovations at LON's Last Drop, the casual on-site restaurant and bar. It's now twice the size and offers an inviting indoor-outdoor space with five new fireplaces. With a casual all-day menu, there's no need to save a visit to the Hermosa Inn for a special occasion or celebratory event. Join friends for dinner, stop by for a cocktail or unwind on the patio after a long day.
The new beverage program features locally-distilled spirits, beers, and wine. Signature cocktails include "The Last Drop" made with the Hermosa Inn's exclusive Del Bac Private Barrel whiskey from Tucson. On tap you'll find Sonoran Brewing beers (try Chef Pacheco's collaboration called Seven Wives Saison), three Arizona Provisioner wines, and cocktails. Margaritas and mules made with Lon's ginger beer and Arizona Distilling Company Mission Vodka, are on tap and can be ordered with your choice of squeezable pipettes of peach, blueberry, raspberry or prickly pear syrup to flavor. Brilliant.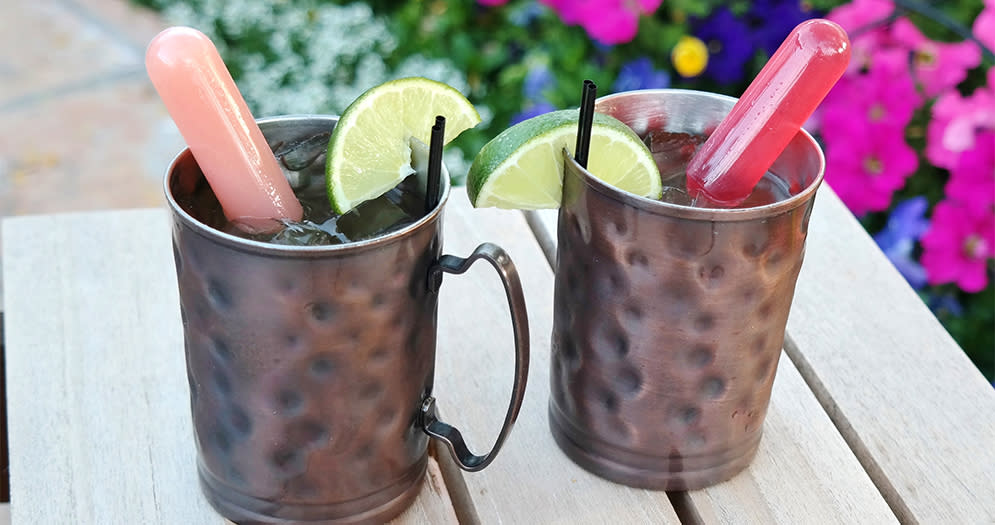 Dine on delicious pizzas from the wood-fired oven, juicy sliders, or tacos with house-made tortillas. I'm hard-pressed to pick a favorite, though it may be the flaky empanadas stuffed with savory duck confit and served with mole sauce. You'll also find citrus-poached shrimp ceviche, BBQ chicken lollipops with smoked blue cheese dip, blue crab cakes with creamy chipotle aioli and more. A perfect grazing starter is a tray of bar snacks, which can be ordered individually or three for $15, such as roasted jalapeño hummus with warm pita bread, seasonal pickled vegetables, and marinated goat cheese curds.
The Hermosa Inn has long been one of my must-visits, and now it's even more so. Visit this idyllic historic property and make it one of yours too.