Restaurant Spotlight: Proof at Four Seasons Resort
Chef Chuck Kazmer is thrilled about the fancy smoker that sits outside of Proof restaurant at the Four Seasons Resort Scottsdale at Troon North. As someone with Texas roots, it's natural to be drawn to an industrial-sized meat cooker. But in his role as executive chef at one of Scottsdale's finest resorts, Kazmer has some ideas that go far beyond traditional barbecue.
"I was a little bit surprised, but very happy to learn I'd be working with a smoker. You don't find that at many upscale resorts," he says. "Interestingly, it's such a luxurious thing in the manner of cooking. You have to give it the luxury of time to do what it needs to do."
With a career spanning 25 years with the hotel brand, Kazmer has come a long way since his first job as a food server at a drive-in restaurant in north Texas, where he first worked the carhop before advancing to the flattop. "I went from delivering shakes to warming buns," Kazmer says of his culinary climb.   
In his new desert setting, Kazmer will call upon his storied career and do what he's always done. "My motto in life and cooking is to use the KISS method: Keep it simple, stupid. I don't like to overload food because it feels like you're hiding something. In the long term, I want to create flavorful, clean healthy food," he says.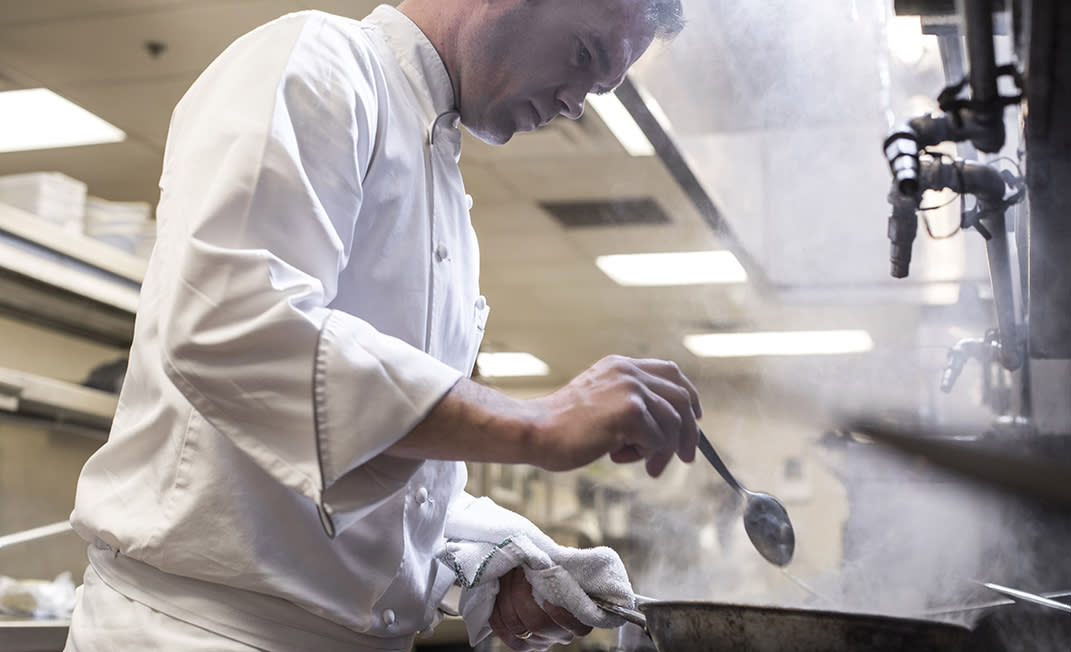 While Kazmer's culinary career has brought him to locales in the U.S. and the world (his most recent post was at the Four Seasons Hotel Amman in Jordan), he is an admitted newcomer to Arizona and Southwest living. But with an eager approach, he's excited to combine Arizona ingredients with the global flavors discovered during his travels, and to enhance the Four Seasons dining experience by exploring local, fresh and seasonal bounty from such growers and farmers as Crow's Dairy, McClendon's Select, Sunizona Family Farms, and Maya's Farm.
"If it's available locally and it's quality, we're going to use it," he says, adding that oftentimes, local products are overlooked. "In my earlier years as a chef, the thinking was the best ingredients came from exotic places thousands of miles away. The truth is, there's 'gold' found in our own backyards—ingredients that can literally go straight from the soil to the dinner plate."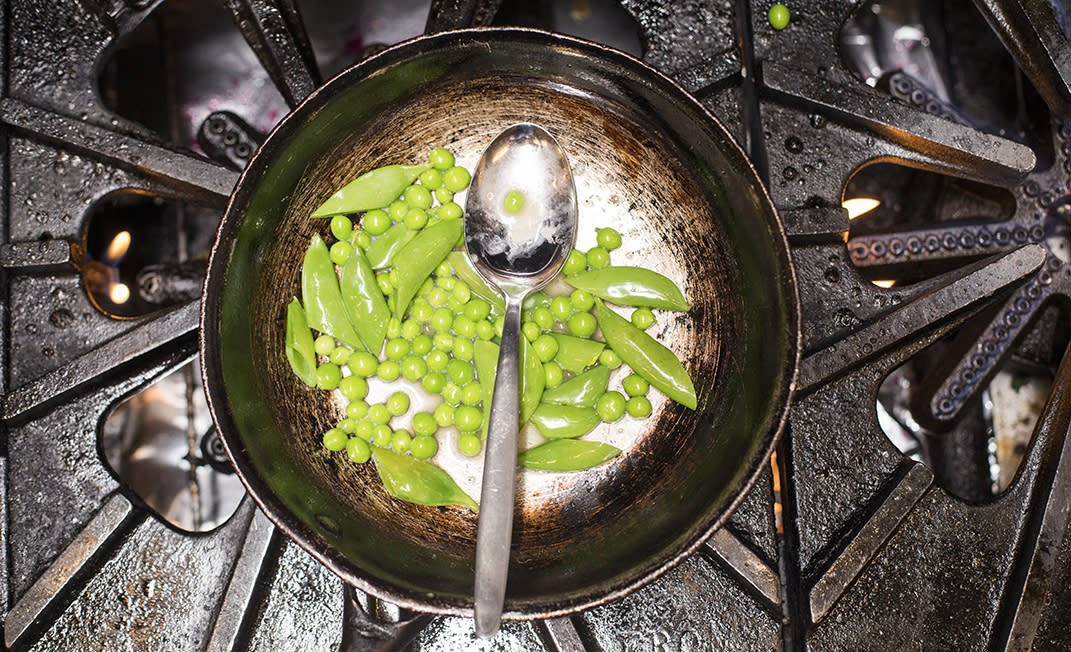 For Kazmer, going local isn't only about using the freshest ingredients; it's also about sparking creativity and inspiration when he's conceptualizing new flavors and dishes. "I'm inspired by where I am," he says. "Whether it's Arizona, Texas or Jordan, I look to the local ingredients and niche products to help me develop the menu."
He also looks to that fancy smoker that sits outside of Proof, which will give Kazmer the opportunity to get back to his roots with Texas-style smokehouse barbecue that sumptuously slow cooks the day away.
"There's nothing better than gathering around the smoker, bonding over good conversation about food and recipes," he says. "Our goal is to be playful and fun for everyone. We don't always wear three-piece suits."
Photography by Mark Lipczynski