Restaurant Spotlight: Super Chunk and New Wave Market
They say behind every delicious cake is a great love story.
Well, perhaps, maybe they don't say that. But in the case of Super Chunk Sweets & Treats, it's true.
Country and Sergio Velador, the husband-and-wife team behind downtown Scottsdale's treasured pastry shop, met when Country was working as a server in a Chicago restaurant, and Sergio was managing front-of-house operations at the same place. In fact, he was her manager.
"He actually hired me," Country recalls.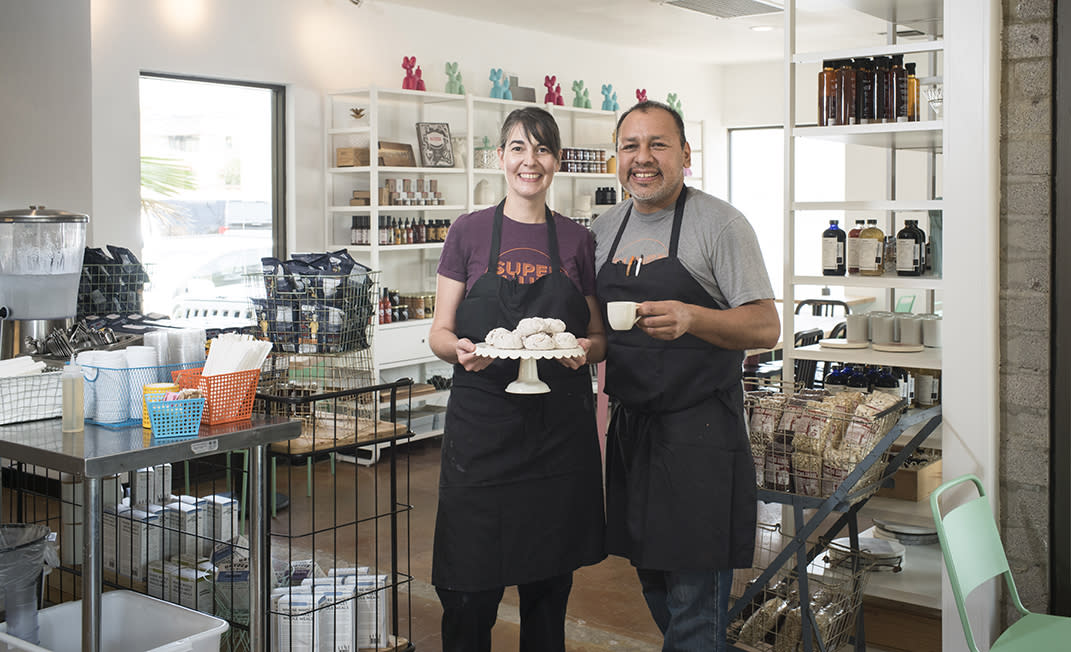 Bonding over a shared love of music, design and all things food, the two fell for each other. And the odd hours of restaurant life and the couple's working dynamic instantly set them up for that rare breed of marital and professional success: a couple who can happily run a business together.
Country, now a celebrated pastry chef, crafts from-scratch delights, such as Mexican chocolate cookies laced with cayenne or gooey brownies flecked with cookie crumbs and sea salt, and Sergio greets every customer from behind the counter with his wide grin.
From cookies and brownies to cakes and ice cream, Country makes every treat by hand.
"I have always loved dessert," she says. "But it was a pastry chef I worked with in Chicago who really inspired me. He was making crème brulée in three flavors, and I was like, 'Wait! There's such a thing as passion fruit crème brulée?' "
Country was a pastry chef at restaurants in Chicago and L.A. before she and Sergio moved to Arizona in 2009. Country landed a job as the executive pastry chef at a popular Scottsdale restaurant, and it was there that she created her now legendary bacon-caramel popcorn, selling thousands of batches of the irresistible snack. The popcorn, or rather its success, led Country and Sergio to open Super Chunk in what used to be the restaurant's stockroom—not that you'd ever guess it from Super Chunk's bright wallpaper, colorfully tiled floor and shiny glass cases of confections.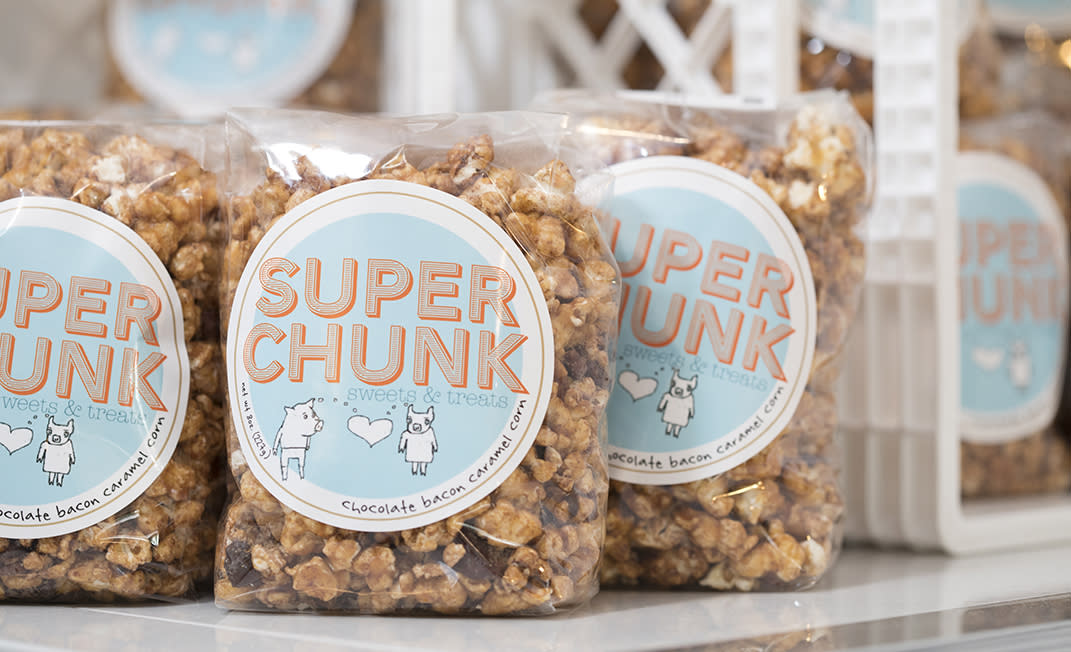 While you might not get three versions of crème brulée at Super Chunk, you will get surprising and locally influenced takes on ice cream (the coffee flavor is made with Chandler-based Peixoto beans), chocolate (Scottsdale-owned Zak's Chocolate sweetens many of the treats), and cookies (the mesquite chocolate chip uses Arizona mesquite flour).
This local-first approach extends to New Wave Market, a small-batch food and provisions shop that Country and Sergio recently opened next to Super Chunk. New Wave and Super Chunk share more than just building space; just like Super Chunk's sweet offerings, every item on New Wave's shelves is handcrafted by small-food producers and local artisans.
"If it's not something we don't absolutely love, we don't bring it in," says Sergio. Country adds: "I'd rather have our shelves bare than offer something we don't believe in."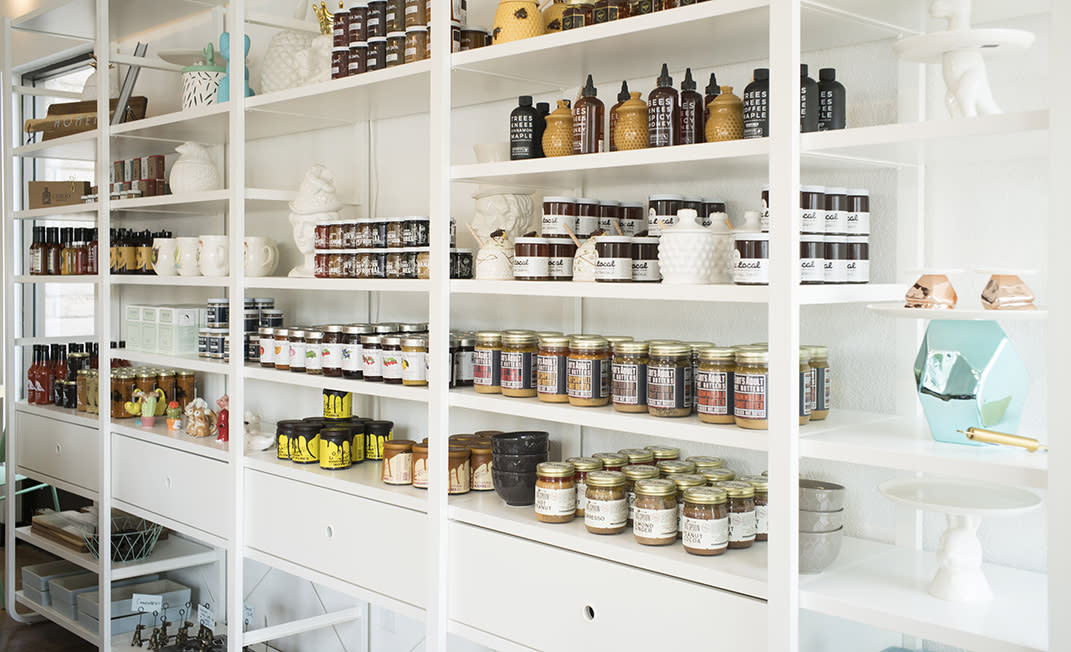 New Wave Market stocks provisions from local producers, such as Homeboy's Hot Sauce and AZ Bitters Lab, as well as wares from around the country, including Jacobsen Salt Co., Eliot's Adult Nut Butters, INNA Jam, Jasmine Pearl Tea Company, and Curio Spice Co.
"Our customers want top-quality," Sergio says. "They also want things that are unique. That drives a lot of what we select."