Sometimes you need more than a free scorecard or ball marker to cap off a visit to a memorable golf course. That's no problem in and around Scottsdale, where multiple golf shops have been recognized as Association of Golf Merchandisers 2022 Platinum Award recipients. Here are some popular products from those facilities, including items found at Troon North Golf Club, which was named one of the "Best of the Best" honorees among the AGM's 2022 Platinum Award winners. 
---
---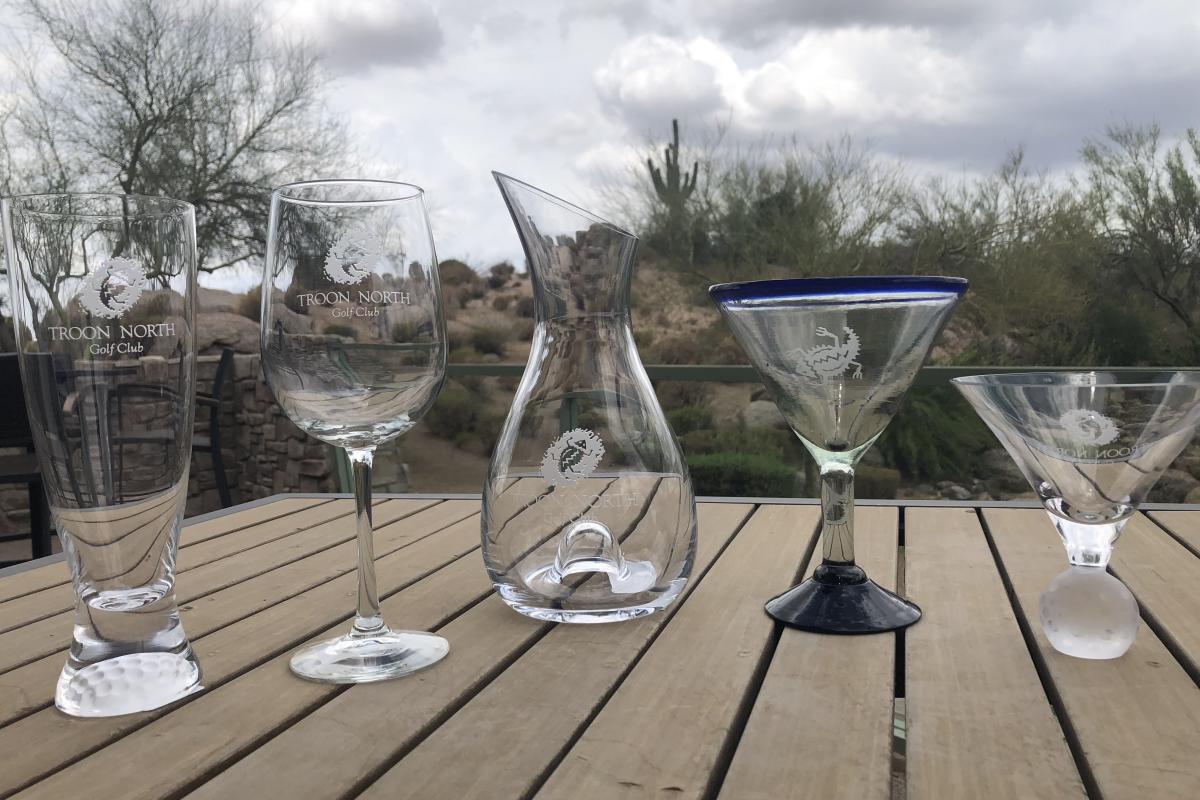 The celebration of a memorable round doesn't always end at the 19th hole. It often continues at home long afterwards. Celebrating with logo glassware from the course itself can elevate the memory. That's why Troon North Golf Club offers a wide variety of such products, including margarita, wine and pilsner glasses (available individually or in sets), and even wine decanters at its expansive golf shop. Items are also available through the club's website.
---
---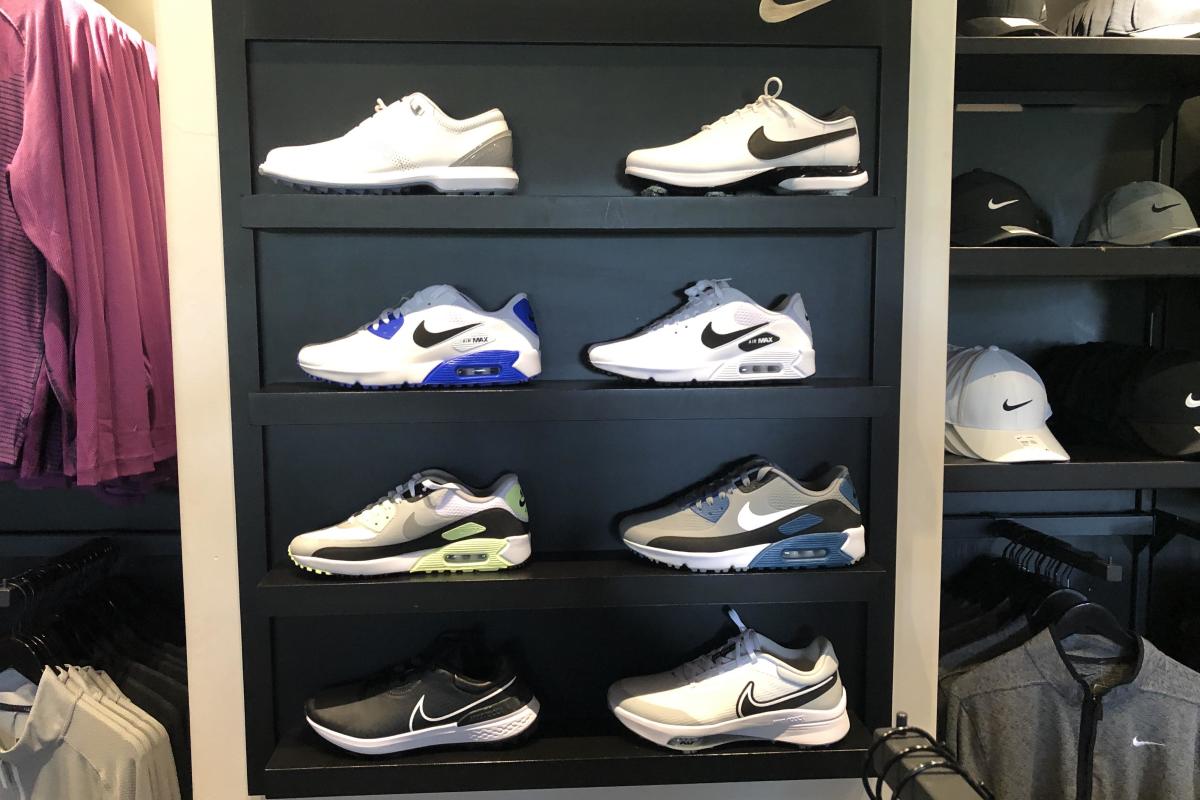 Michael Jordan is known to be quite the golf addict, so it's no surprise that Nike created a variety of colorful Air Jordan shoes to use out on fairways and greens. But not many golf shops sell them. The Westin Kierland Golf Club does, however. "We sell Air Jordan styles in the golf shop and always feature the 'special edition' versions," said Nancy Dickens, Director of Golf. "The Michael Jordan brand lives! People still love him."
---
---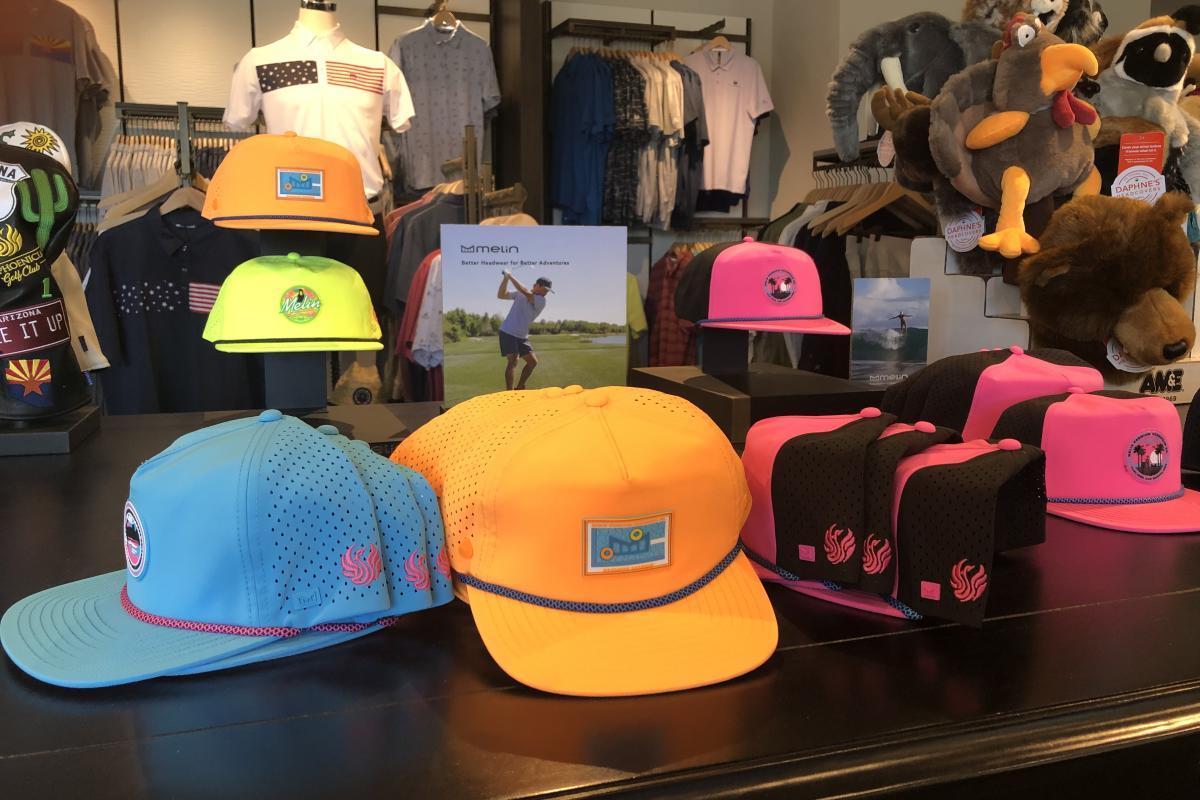 Blending style and function isn't always easy when it comes to golf hats, but a new line of headwear available at The Phoenician Golf Club hits both marks, according to Ryan McKay, Director of Golf and Tennis. "The Melin hats are popular because of their functionality and durability," he said. "The $69-79 price is on the high end, but they provide the added benefits of being very stain resistant and waterproof, and they float. They can be worn anywhere you go, including the golf course, the beach, the ball game and a barbecue, rain or shine!"
---
---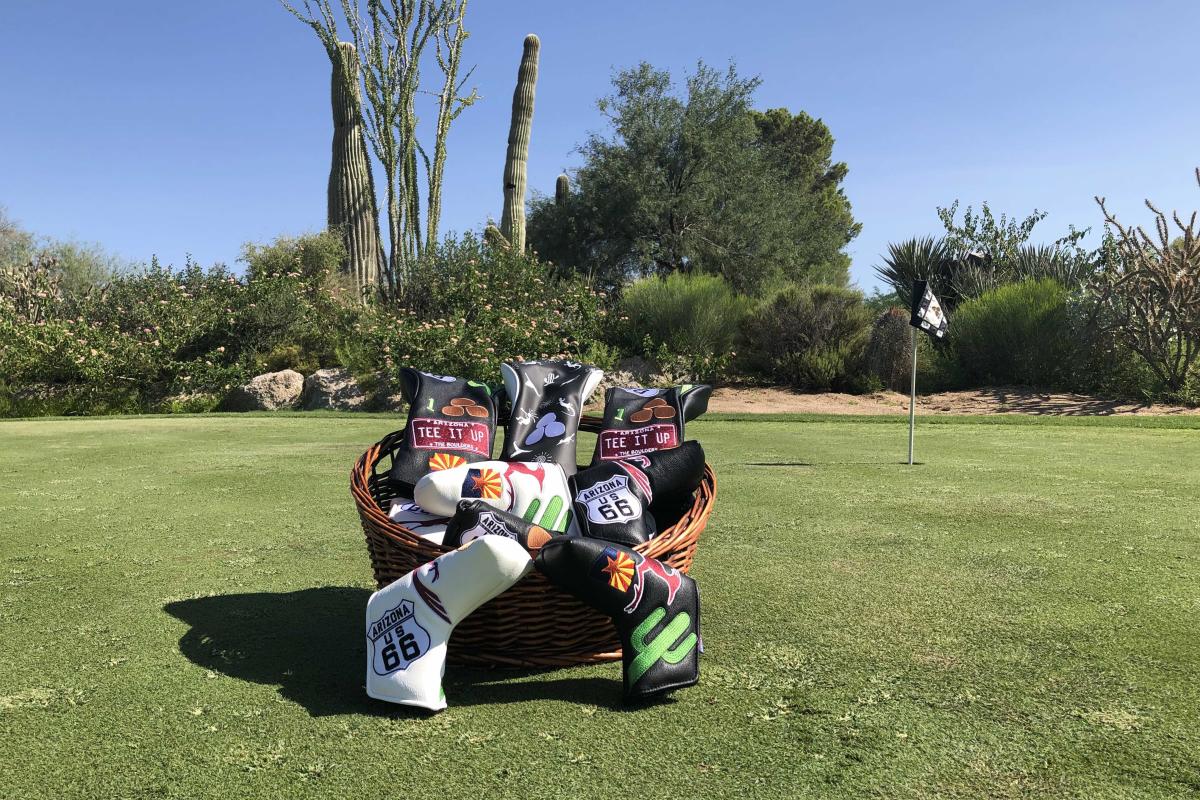 Protecting your clubs, especially your driver, woods, hybrids and putters, from banging against each other in the golf bag is a must. One colorful way to do that is with the cool clubhead covers available at The Boulders. Created by CMC DESIGN, with a showroom in Scottsdale, these clubhead covers will surely draw some attention from your buddies back home or anywhere you tee it up.
---
---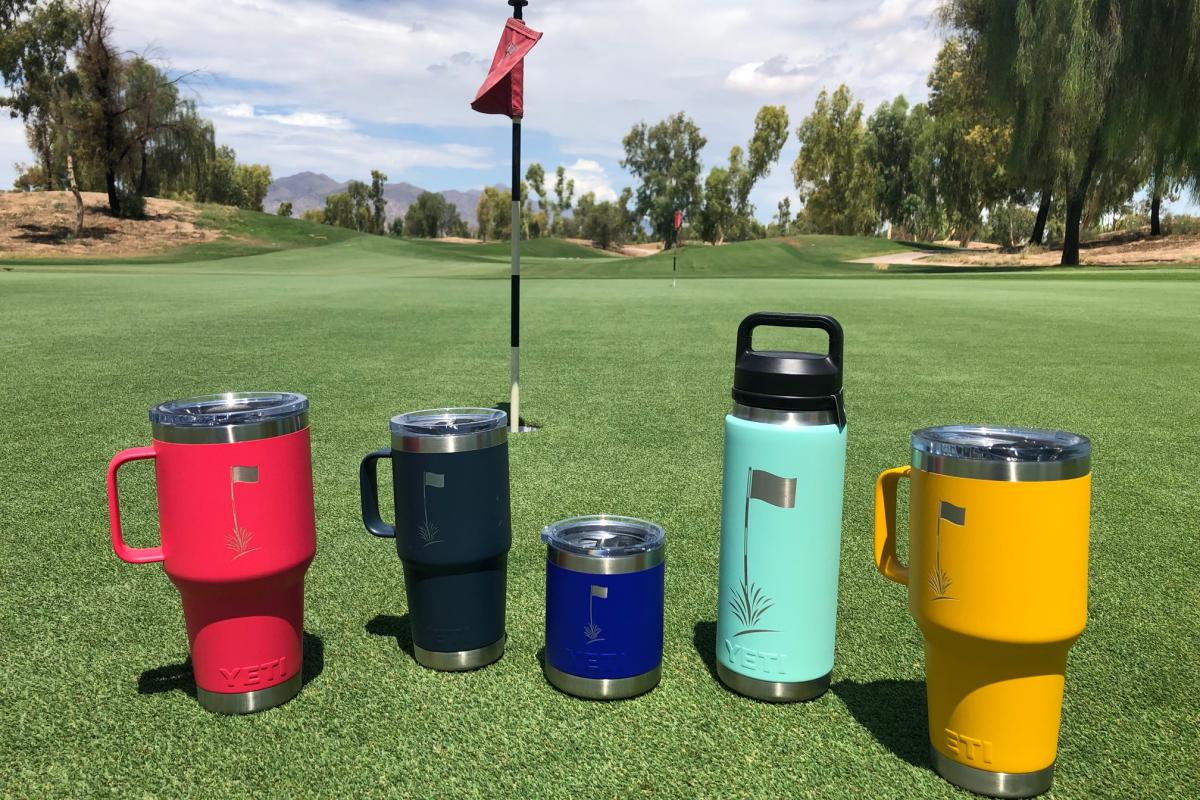 Staying hydrated on Arizona golf courses is extremely important and keeping your drink chilled is an added challenge. But the collection of colorful YETI coolers available at Ak-Chin Southern Dunes in Maricopa fits the bill to help you do both. "YETI is a premium quality product that takes pride in over-engineering their products to account for every detail," said General Manager Brady Wilson. "I like to think that Ak-Chin Southern Dunes, as a facility, is similar in that we take pride in our attention to detail in providing a Pure Golf Experience."