Welcome
Thank you for your interest in becoming a member of Experience Scottsdale!
Since 1987, Experience Scottsdale has promoted Scottsdale as a world-class vacation and meetings destination to meeting planners, travel agents, tour operators, media, and leisure visitors from around the globe.
Tourism is one of Scottsdale's largest industries, and we are committed to helping you tap into this lucrative market. As a member of Experience Scottsdale, you'll benefit from our proven track record of marketing, meeting and group sales, and public relations. Plus, you'll connect with hundreds of other local tourism and hospitality businesses in our membership network.   
My staff and I are honored to work alongside the thousands of people in our community who help create an unparalleled experience for our visitors. One of our primary goals at Experience Scottsdale is to ensure that all of our members receive a return on their investment that exceeds expectations.
We look forward to partnering with you as we continue to market and promote our vibrant destination.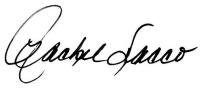 Rachel Sacco
President & CEO
---
Testimonials
"When we decided to open up in the Valley of the Sun, our first stop was Experience Scottsdale. They are a great resource for us and provide education, experience, professionalism and networking for the tourism industry!"
Scott Appleman
President, Rainbow Ryders, Inc.
"Our membership with Experience Scottsdale is the most valuable investment our company has made."
Ace Bailey
President, Ultimate Art & Cultural Tours