Birch bark, sweet woodruff, fermented honey, calendula. These are some of the esoteric ingredients Chef de Cuisine Jordano Sessions enthusiastically describes as he tells me about the dishes at Second Story Restaurant & Liquor Bar. With a background in botany nutrition and sustainable agriculture, Sessions brings a unique perspective to a creative and delicious menu.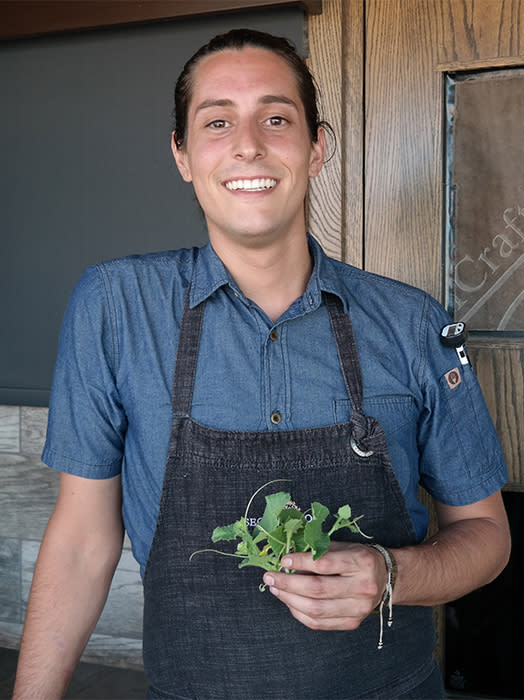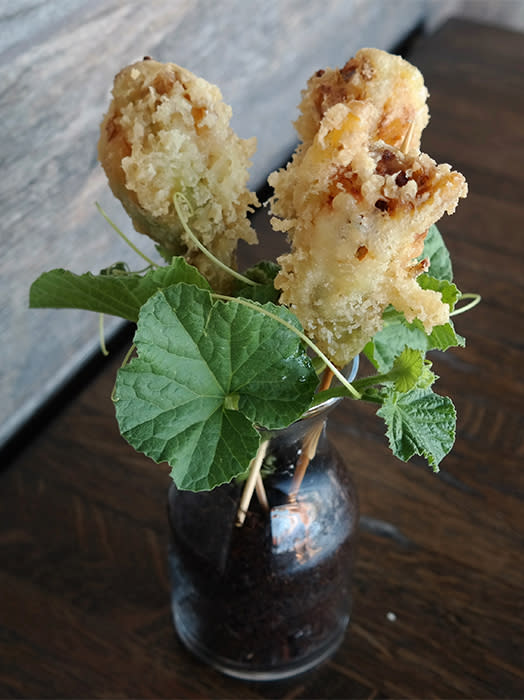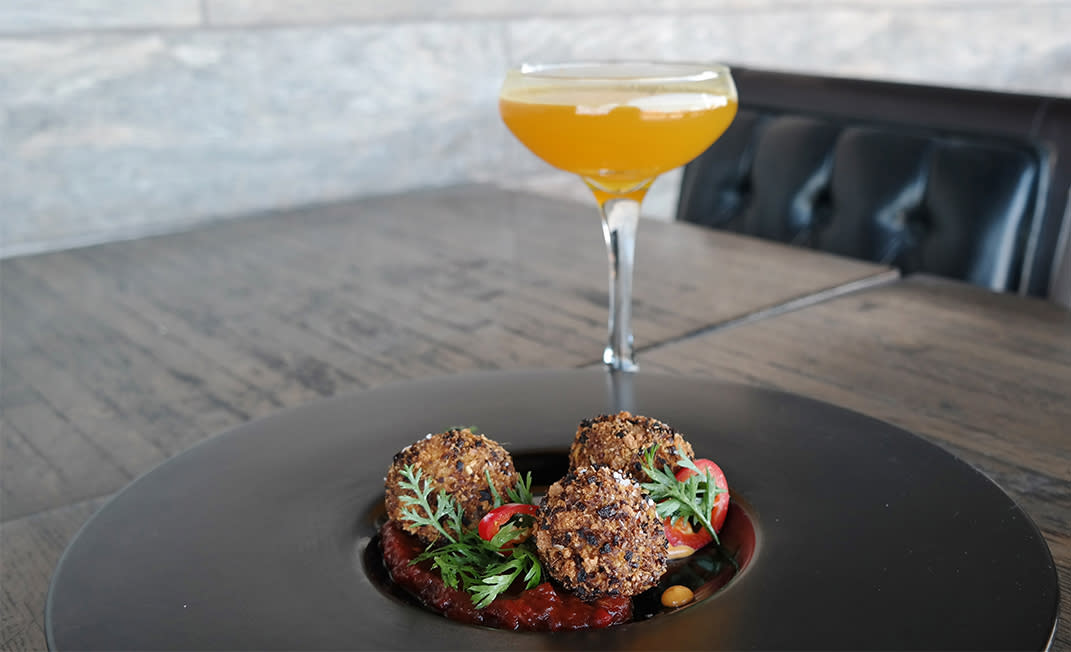 His passion began in high school in the culinary program at the East Valley Institute of Technology (EVIT). At age 14, he worked at Metro Brasserie with renowned Valley Chef Matt Taylor, still a friend and mentor. At 16, he won EVIT's Best Teen Chef Phoenix. After graduating, he began training for marathons and taking nutrition classes. On his journey to Second Story, he spent time in the kitchens at Gertrude's, Noca, Market Street Kitchen, and Southern Rail, but also worked as a dietary nutritionist for Lifetime LA Fitness. "I wanted to bring that [nutrition] into the restaurant industry."
This philosophy starts with bread and butter service. After researching which trees have high nutritional values, he chose birch bark ("it has an aroma of sarsaparilla and vanilla"), which is ground with four other flours and baked into bread, and incorporates moringa and hemp protein into a creamy "super-green" butter. Why? "Those ingredients are known to fight over 300 cancers and diseases," says Sessions, who grows corn on the roof and squash on the patio.
The roof garden will soon make way for a hydroponics greenhouse. "I don't think we should neglect protein, but I think we should eat produce-forward." But don't mistake his healthy viewpoint as being restrictive. "We're not counting calories here. I'm not opposed to cooking with butter; I just like to make my own butter. We're not saying you can't eat pork belly; we just want you to eat really good pork belly."
That means in addition to items such as a juicy burger or aged NY strip steak, the menu features verdant plates like "The Local" celebrating seasonality. Picture velvety celery root puree topped with roasted carrots, Glacier lettuce, sunchokes, purple potatoes, and king oyster mushrooms – all ingredients grown or foraged in Arizona.
Order fried squash blossoms and a bouquet of just-picked flowers stuffed with Kalm Farms goat cheese scented with fresh herbs will arrive. They're arranged with squash leaves and skewered in the peat moss they're grown in. "The idea is to have them served as they're grown."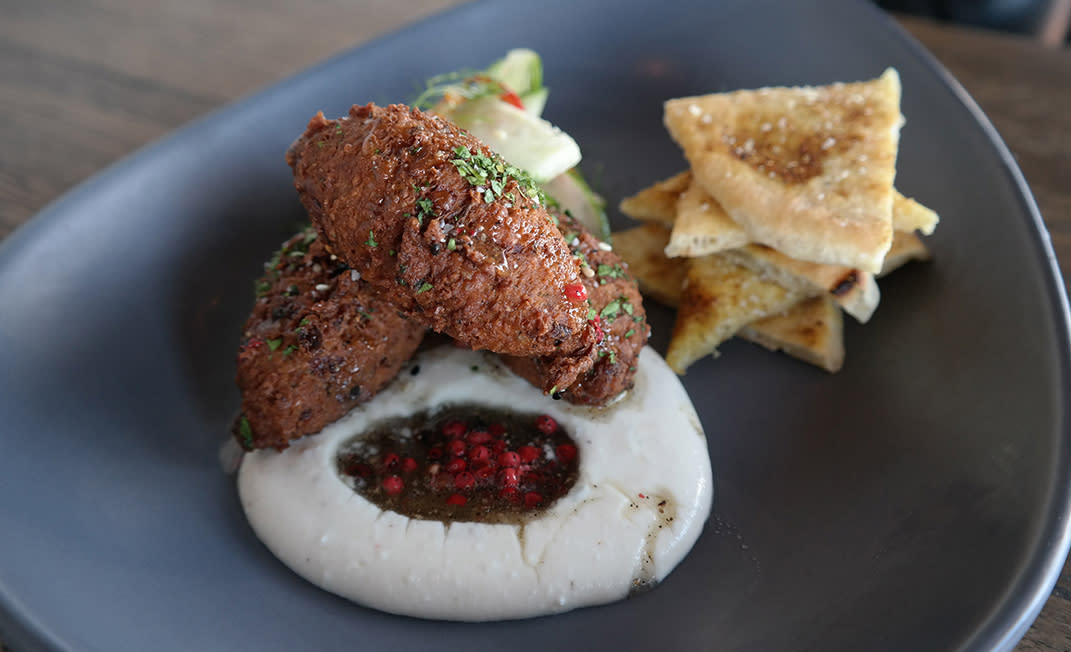 You'll find global small plates designed to pair with the craft cocktails. There's crispy falafel with whipped goat's milk feta, fermented honey and cucumber salad. Or, try the carrot-turmeric arancini served with Seacat Gardens tomato jam and carrot salad (tip: pair with Bar Director Andrew Deneef's Local Roots cocktail combining turmeric-infused gin, chamomile grappa, watermelon syrup and lemon).
"I'm very fortunate and grateful to be surrounded by such great people," Session notes. "We're very fluid here; always evolving. Our goal is to expand, push forward and showcase what Arizona truly has to offer."