Experience the Magic at Butterfly Wonderland
Who doesn't stop to watch the flight of the butterfly when they cross our path? I always do, and I wonder from whence they started and where they'll go. In search of answers, and a cool misty place to chill out on this sunny day, I drove to the Salt River Pima-Maricopa Indian Community on Scottsdale's eastern border. Just off the Loop 101 is a magical immersive experience called Butterfly Wonderland, where you can learn and study or just smile and marvel at more than sixty species of butterflies, from Africa, Southeast Asia, and Central and South America.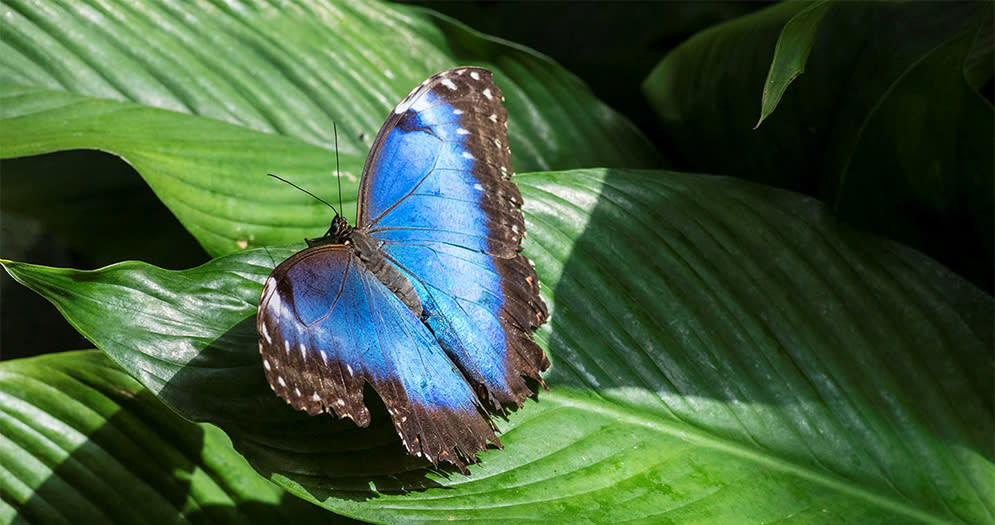 These delicate world travelers are brought here as pupae, and transform into butterflies of all colors and shapes, thriving in the abundant UV rays of our Sonoran Desert. As Curatorial Director Dayna Cooper notes with pleasure, "Butterflies are solar powered," and every day hundreds of visitors while away the hours frolicking with the flitting solar fliers. From school groups to adults from all lands, butterflies are a big draw. After paying the entrance fee I take a seat in the theatre and watch in 3-D an entrancing 14-minute show called "Flight of the Butterflies," which details the odyssey of the Monarch species. They fly north in the spring from Mexico to Texas, then across our heartland to southern Canada by the millions, to dine, soar and breed, and then fly south for the winter. I think our Canadian friends may have learned a trick or two from them.
The 3-D show is magnificent, but the live show in the Conservatory exceeds in impact, as every visitor I see is grinning widely as butterflies swoosh by their faces, alighting now and then on a head, hand or bare knee. I feel gifted as an electric Blue Morpho lands on my left wrist, flapping its wings softly. Bring your serious camera or shoot with a cell phone and share the beauty. Plan to arrive at 9 a.m. when all is quiet and the morning sun flows into the Conservatory. The butterflies will greet you and your day in the desert will simply fly away…