In 2016, Scottsdale welcomed an innovative entertainment complex called Arizona Boardwalk. Situated on 35 acres, this multimillion-dollar amusement district combines major attractions with retail shops and restaurants. Visitors enter into a one-acre circular courtyard with fountains, patio dining, and a stage for live performances ringed by two floors of shops, restaurants, and an arcade and merry-go-round with sharks and seahorses. Arizona Boardwalk also draws the crowds with attractions such as Butterfly Wonderland, whose observatory showcases more than 3,000 butterflies; the Lazer + Mirror Maze set in a rainforest; and Pangaea Land of the Dinosaurs, where guests can go on a fossil dig or ride a dinosaur.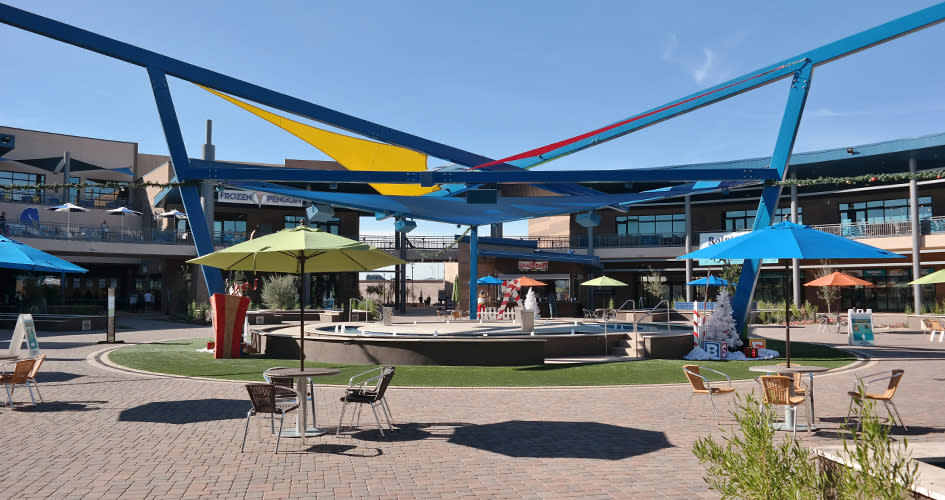 Enter OdySea Aquarium
Anchoring Arizona Boardwalk is the state-of-the-art OdySea Aquarium, the largest aquarium in the Southwest. Encompassing two floors and 200,000 square feet, this $100 million project contains innovative features and theme park technology never before seen in an aquarium. It is home to 500 different species of marine life and more than 30,000 animals.
On my first visit, I missed the unique suspended globes filled with fish, so be sure to look up when you enter Aqua Lobby. You'll also want to check out the lobby-level bathrooms for a special first impression of the aquarium tanks. Observation windows with a view into the shark exhibit take the place of mirrors; you'll get a close-up of sharks gliding by as you wash your hands. When I bring first-time guests, I like to point them to the bathrooms without describing the "surprise."
Head up the escalator to begin your aquatic journey. Stroll through Rivers of the World to learn about American, Asian and rainforest river denizens such as paddlefish, eels, Siamese Crocodiles and piranhas. Admire the graceful rays at StingRay Bay, playful Asian Small-Clawed Otters at Otter Banks, and lively African Black-Footed Penguins at Penguin Point (OdySea works with SANCCOB, a non-profit agency for the rescue and rehabilitation of seabirds). You'll also find the SeaTrek area where guests can don a wetsuit and acrylic diving helmet and immerse themselves in a 25-minute underwater walking tour.
Take a break at the Lighthouse Café, which features a menu of salads, sandwiches and seasonal flatbreads. Beer and wine also are served, and your meal can be enjoyed in the airy dining room or al fresco on the balcony.
Head Deeper Into the Ocean
The second half of your OdySea experience brings you downstairs via the one-of-a-kind Deep Ocean Escalator, a portion of which travels through the Sharks of the Deep exhibit. I never tire of seeing some of the creatures in the Bizarre and Beautiful exhibit such as the lionfish with its frilly fins or the fascinating chambered nautilus. The Reef Jewels exhibit includes brightly-colored clownfish, anemones, sea horses and the Great Barrier Reef Tunnel.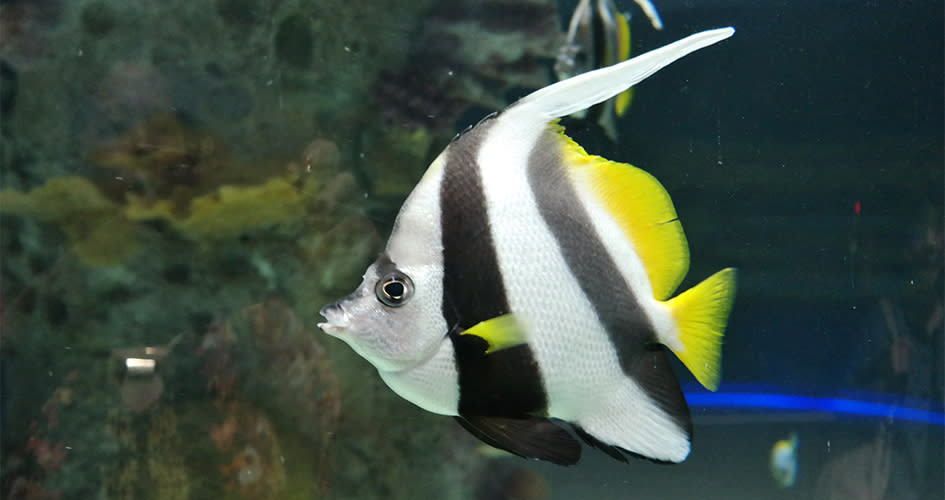 While there is a Deep Ocean 3D Theater, my favorite part of OdySea is the Living Sea Carousel. On my most recent visit with my parents, my dad commented, "It's like a Disney World ride!" This 20-minute seated experience takes place on a moving platform that rotates through four exhibits (tip: best seats are in the middle close to the front). You'll start with Open Ocean where you'll learn more about the aquarium and see a 230-pound grouper and a six-foot stingray. At Sea Turtle Reef, meet Boudreau, a green sea turtle who was rescued off the coast of Texas after losing two fins because of fishing line, and Valor who no longer suffers from "bubble butt." The Carousel is also the only place to view Sea Lion Sound with California sea lions and Pacific Harbor seals, and has the best view of the shark exhibit.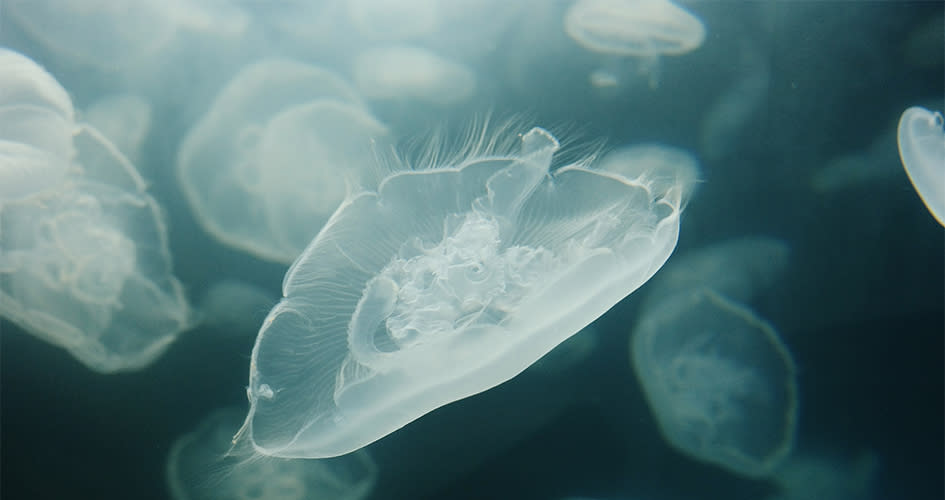 Finish with Ocean Art displaying colorful moon jellies, pufferfish, and sea nettles before exiting through the OdySea Treasures gift shop for aquatic-themed clothing, stuffed animals, glassware, books and more.
An ocean experience in the Sonoran Desert? You'll find that and more at OdySea Aquarium.