Scottsdale is full of exciting outdoor activities for the whole family. Take a break from playing in the pool or trying to convince the kids to fall in love with golf, and get outside to explore the Sonoran Desert.
---
Go for a Hike
---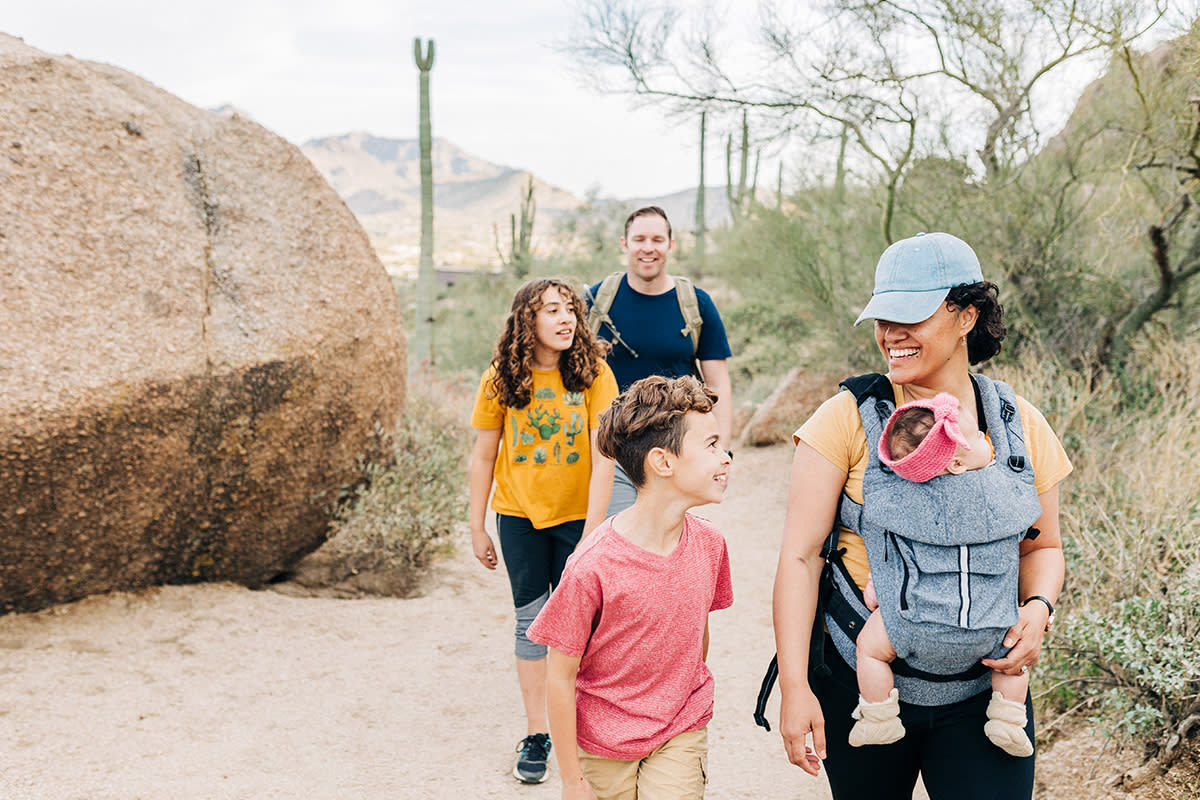 Scottsdale boasts more than 400 miles of hiking trails but none are quite like the Bajada Nature Trail at the Gateway Trailhead in the McDowell Sonoran Preserve. This easy trail is ideal for kids and adults alike because it is completely barrier-free, only a half-mile long and has no elevation gain. Educational information and interactive exhibits keep the kids engaged, while access to additional, more challenging trails offers flexibility to those who are looking for it. Volunteers from the McDowell Sonoran Conservancy often are available to answer questions about saguaros, snakes, scorpions, bobcats and all sorts of plants and creatures that call the Sonoran Desert home! Kids love this hands-on perspective of the Bajada Nature Trail and it's a terrific way for adults to learn something, too. Know before you go, check out our summer hiking safety guide.
---
Pedal Away the Day
---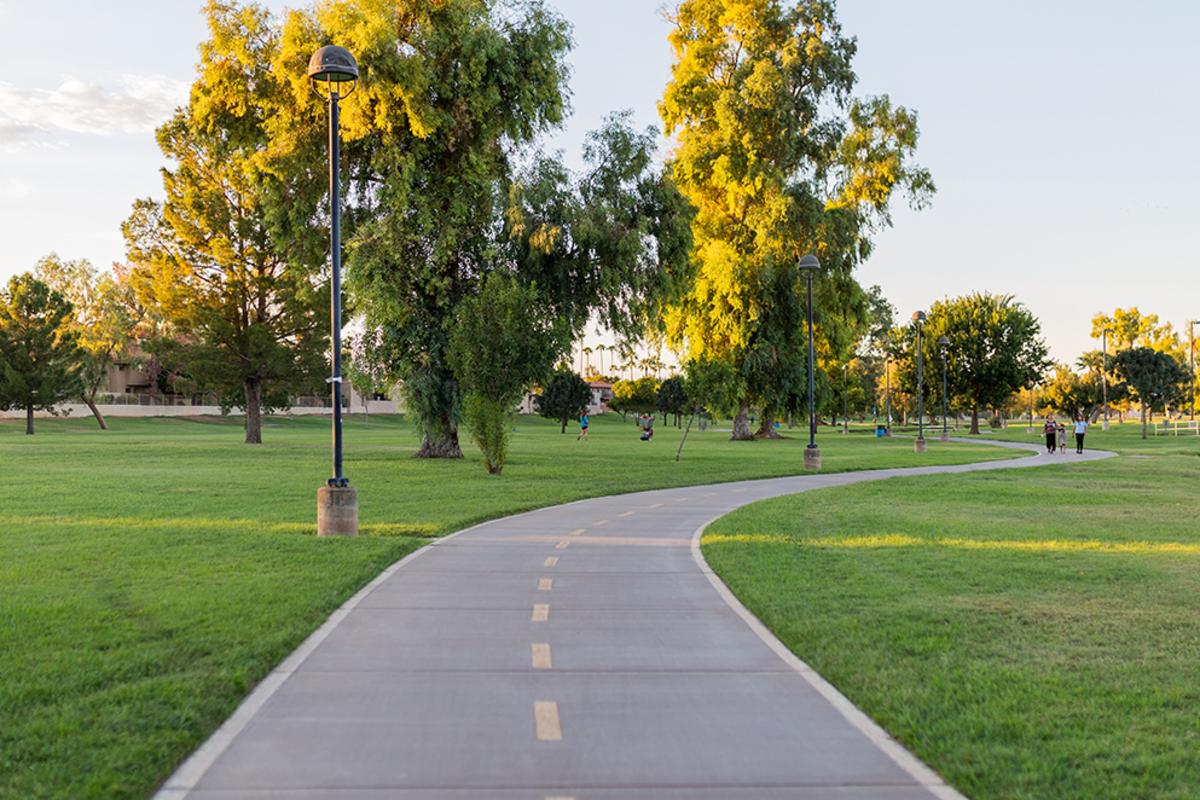 The Indian Bend Wash Greenbelt is a paved, multi-use path that travels north to south along much of Scottsdale's length. This path is a favorite for weekend bike rides and is a fun outdoor activity the whole family will enjoy. The Greenbelt is easy to access from several points in central Scottsdale and offers lots of options to stop and eat, sightsee or play in one of the many parks along the way. Several of Scottsdale's resorts near the Greenbelt, like the Hyatt Regency Scottsdale and The Scott Resort & Spa, offer loaner bikes on property, or you can rent bikes when you arrive in town. REI Co-Op Experiences offers rental bikes as well as rental trailers for the smallest explorers in your family.
---
Float the Salt
---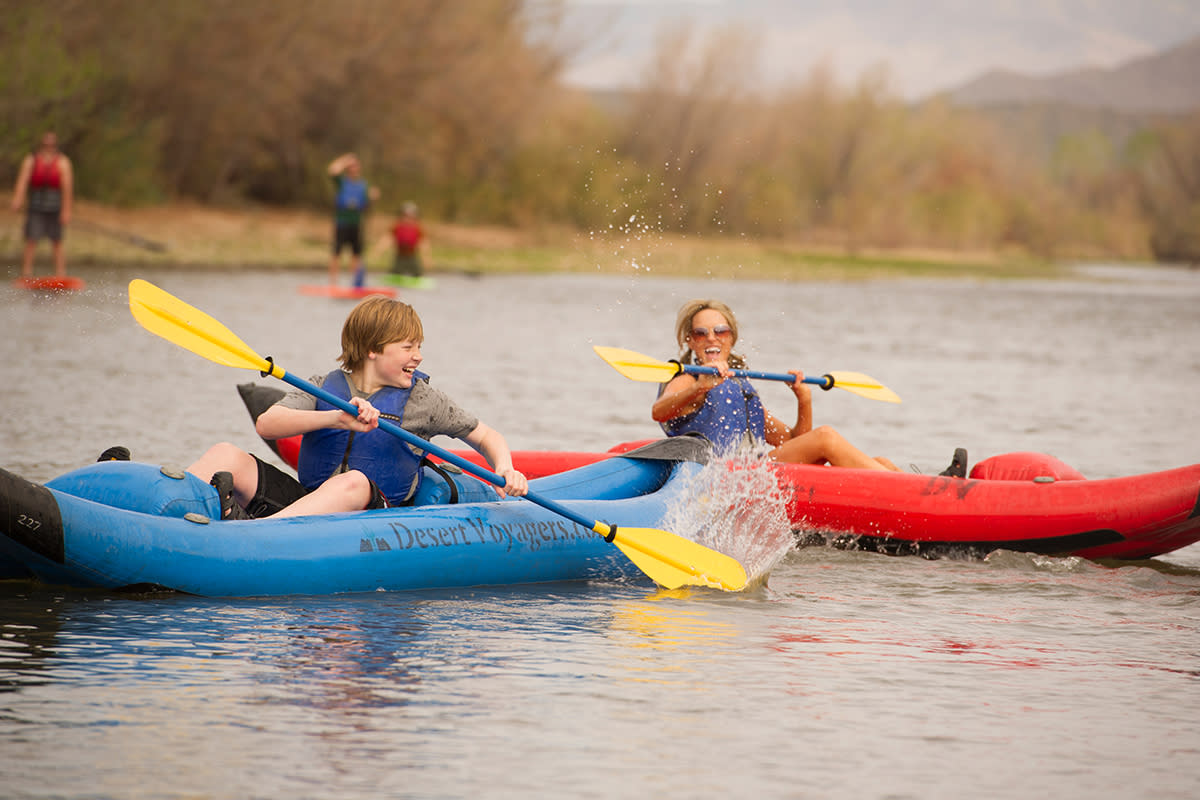 In summer, locals flock in droves to the Lower Salt River just east of Scottsdale to go "tubing." This all-day event is popular for those who want to enjoy a party atmosphere and a full day in the sun. Others might prefer a quiet morning kayaking trip that offers the same river views but a completely different experience. Jump in the river to cool off and stay on the look-out for bald eagles, wild horses and even river otters! There are various options around town for renting kayaks or for taking a guided kayaking tour. The banks of the Salt River also are a great spot for an afternoon picnic and a refreshing swim. The Granite Reef Recreation Area is less busy than many riverside spots and offers options to explore among the reeds and catch river snails in addition to stunning views of iconic Red Mountain.
---
Ride the Rails at McCormick-Stillman Railroad Park
---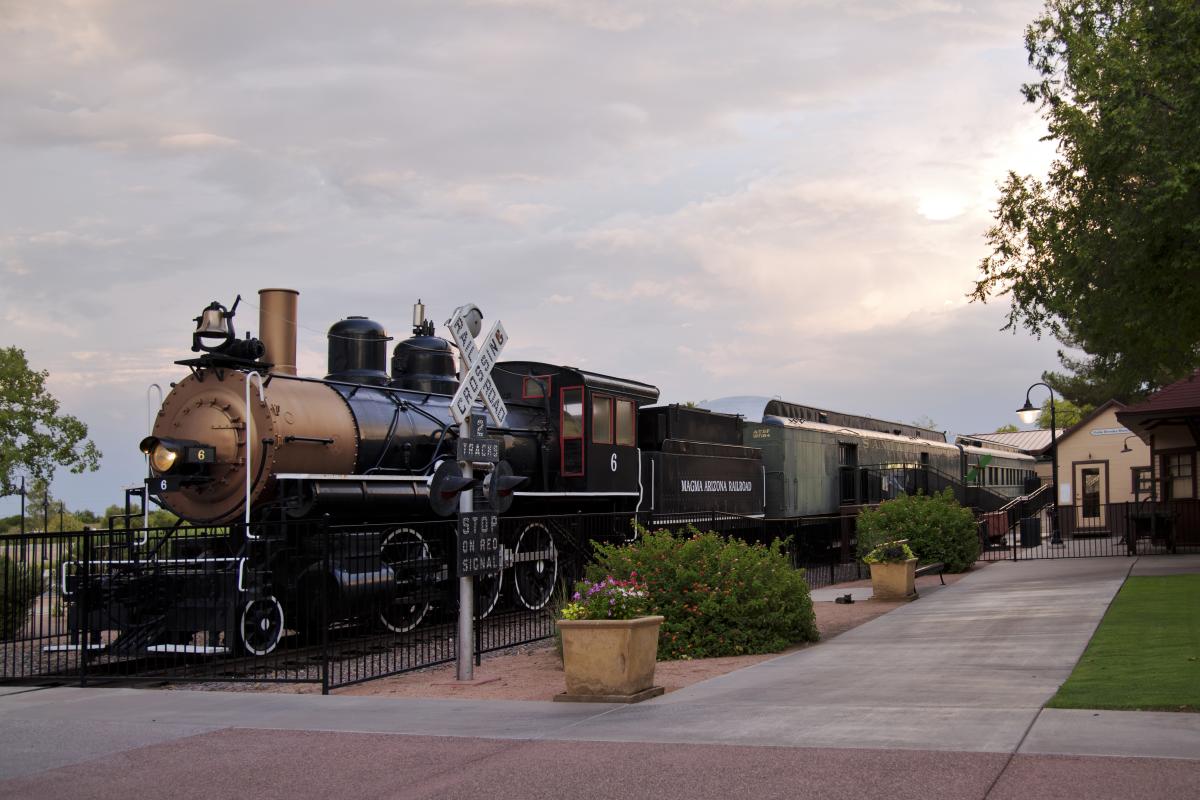 Children of all ages, including the young at heart, can spend blissful hours at Scottsdale's McCormick-Stillman Railroad Park. Learn about the important part the railroads played in Arizona's history, and then catch a thrilling ride on the scale-model rail cars through a two-acre desert arboretum. The park has railroad-themed play areas, an old-time carousel, railroad museum and grassy knolls that are perfect for picnicking. 
 
---
Discover the Magic at Butterfly Wonderland
---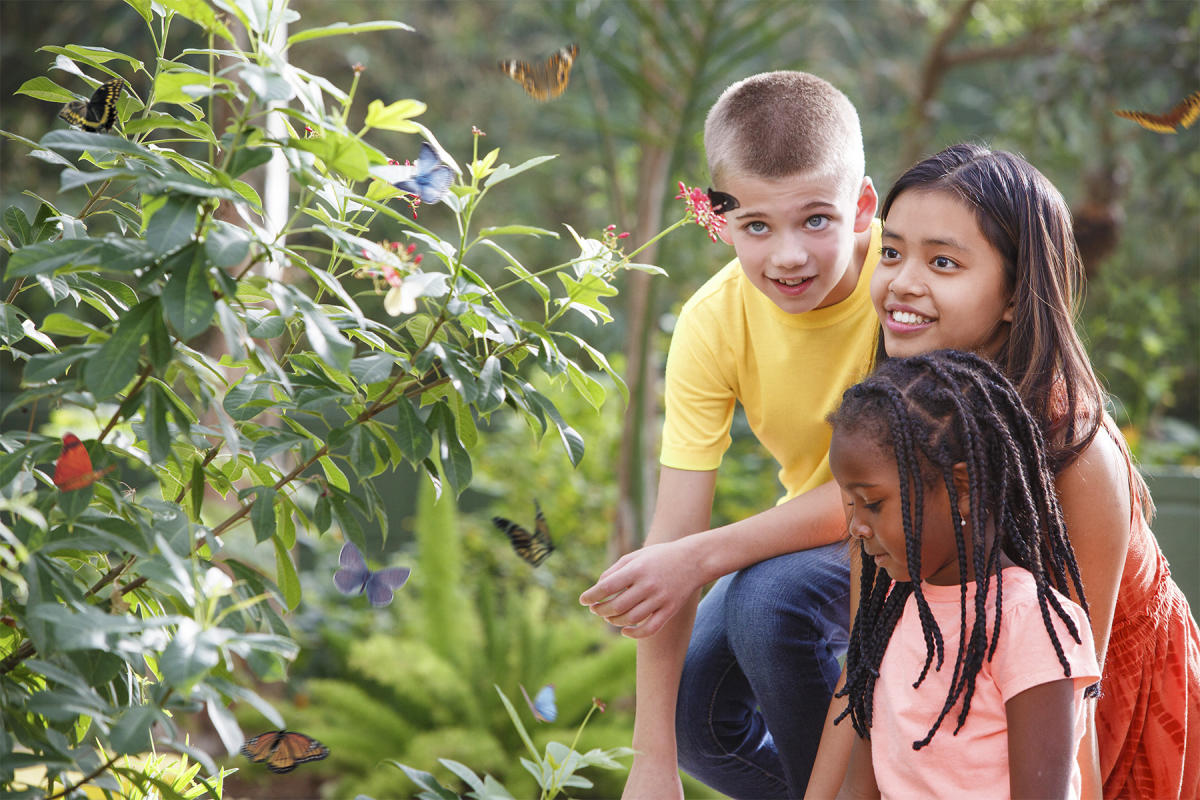 Butterfly Wonderland is a tropical oasis filled with lush foliage and thousands of brightly colored butterflies. Your adventure starts with a stunning 3D film on the annual migration flight of monarch butterflies. From there, visit the Emergence Gallery and watch as new butterflies break free from the chrysalis. Then it's on to the Conservatory where you can mingle with free-flying butterflies and admire their beautiful colors and patterns. Butterfly Wonderland also features exhibits on honeybees, stingrays, desert insects and more! 
These are just a few of the many outdoor family activities Scottsdale offers to help each member of the family feel like this is the best vacation of their lives!