If you're looking for a resort that combines casual luxury with chic, mid-century modern design and a decidedly arty vibe, check out – then check-in to – the Andaz Scottsdale Resort & Spa.
One of the city's newest resorts, Andaz has forged an innovative artist-in-residence partnership with nearby Cattle Track Arts Compound. The result? A seamless weaving of artistic impression into every level of the guest experience. Start your artistic explorations where your stay will begin – at the Guest House.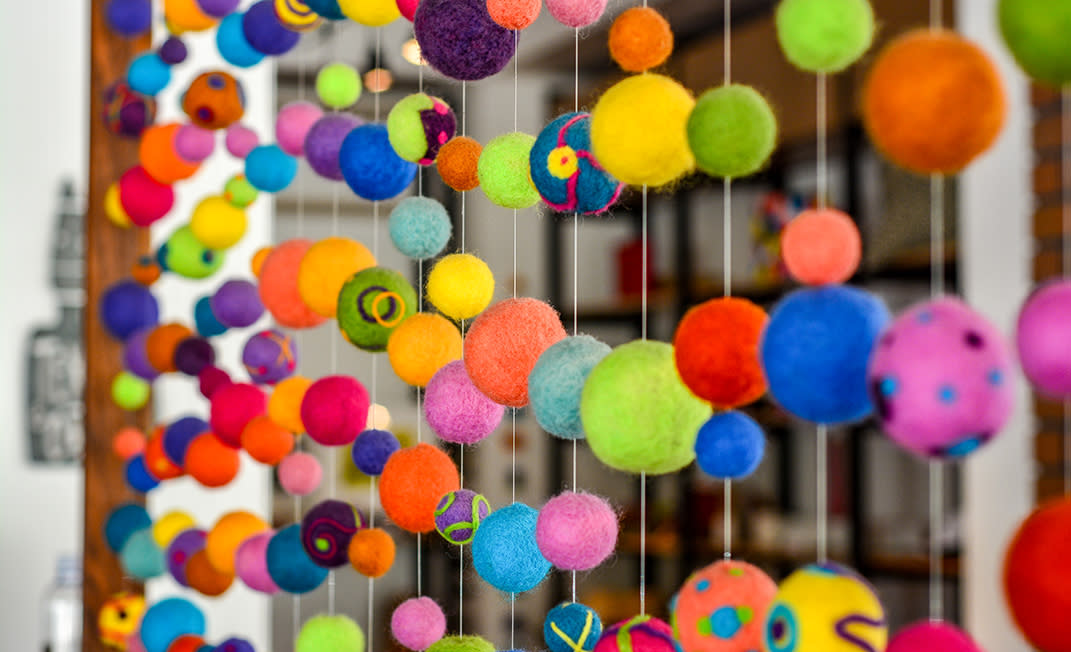 Suspended above the check-in counter at the Guest House is "World So Full" by Chance Phillips. This airy tapestry of felted-wool spheres is likely the most Instagrammed work of art on the property and given its vibrant colors and whimsical, planetary feel, it's easy to see why.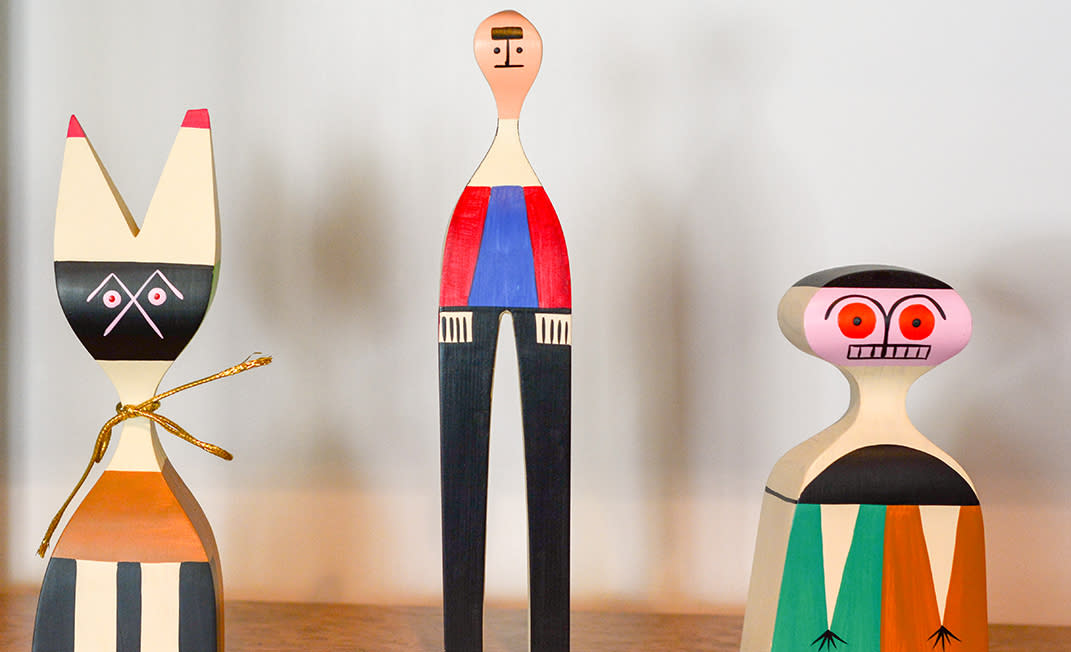 Just beyond the check-in counter is one of my favorite places at Andaz, Textiles and Objects. This gift shop is a treasure chest of one-of-a-kind creations by Cattle Track artists and other local craftsmen. Gems range from delicate hand-drawn earrings by Linda Pullinsi and hand-painted wooden dolls by Alexander Girard to fanciful felted wool gnomes, critters and geodes by Chance Phillips.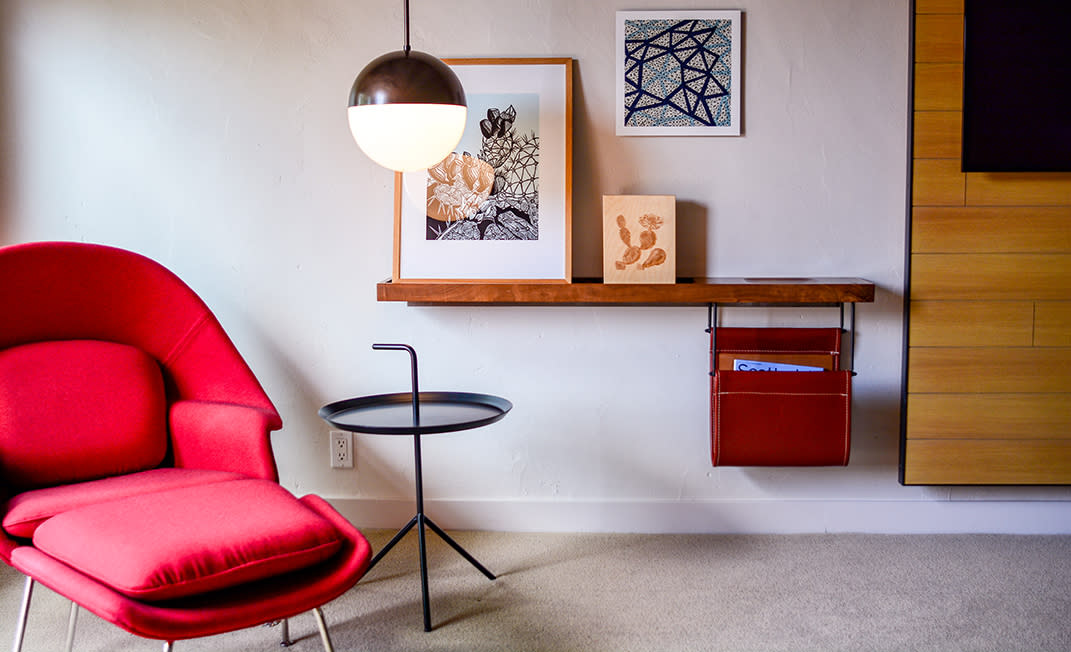 When you reach your bungalow-style guest room, you'll find that more works of art await. Each bungalow is a restful, welcoming blend of crisp white linens, natural wood accents and comfy mid-century modern furnishings in bright pops of desert-inspired colors like palo verde green and prickly pear red. The minimalist décor sets a perfect stage for textile design prints by Janet Towbin, colorful etchings by Larry Passey, and drawings, paintings and prints by a variety of artists including Mark McDowell, Koryn Woodward and Brent Bond.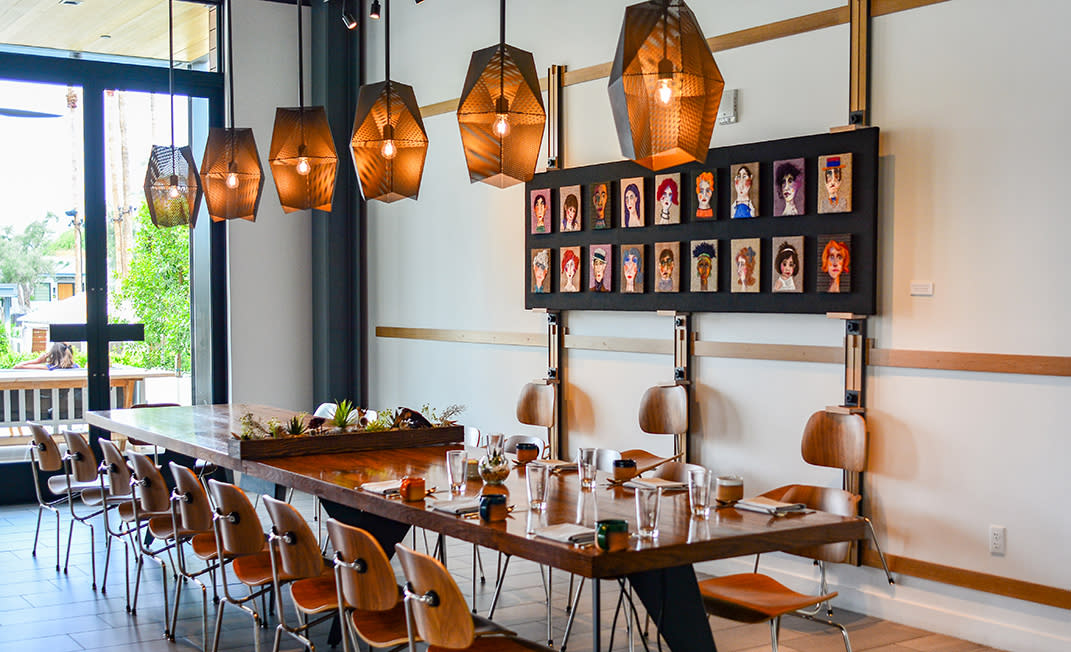 For a mix of innovative cuisine and creative surroundings, head over to Weft & Warp Art Bar + Kitchen, the resort's signature restaurant. The floor-to-ceiling views of Camelback Mountain are masterpieces in and of themselves, but glance around and you'll discover more creations by local artists including "Faces I've Seen" by Chance Phillips in Weft & Warp's private dining area. Even Weft & Warp's acclaimed, seasonally inspired cuisine gets an artistic setup on beautiful ceramic plates, bowls and mugs by Cattle Track potter Mary Van Dusen.
By now you might be feeling inspired to unleash your inner artist. Not to worry – Andaz Scottsdale has you covered with hands-on workshops led by Cattle Track artists. Workshops include dry felting, watercolor, tile painting and more – check with the helpful staff at the Guest House for current offerings. You can even pick up a watercolor kit at Textiles & Objects that includes paints and a black and white sketch of the Andaz's palm tree-studded pool by Mark McDowell. It's just another way that Andaz Scottsdale Resort & Spa takes the "art" of vacationing to whole new level.