Your privacy is important to us. We promise not to use your email address or information for any other purpose than to distribute the newsletters you subscribe to. 
By providing your email address and selecting "Submit", you agree to our Privacy Notice and to receive e-mails from Experience Scottsdale. You may withdraw your consent to receiving emails from Experience Scottsdale at any time by clicking the unsubscribe link in the email or contacting us at:

Experience Scottsdale
4520 N. Drinkwater Blvd., Suite 300
Scottsdale, AZ 85251
visitorinformation@experiencescottsdale.com 
800-782-1117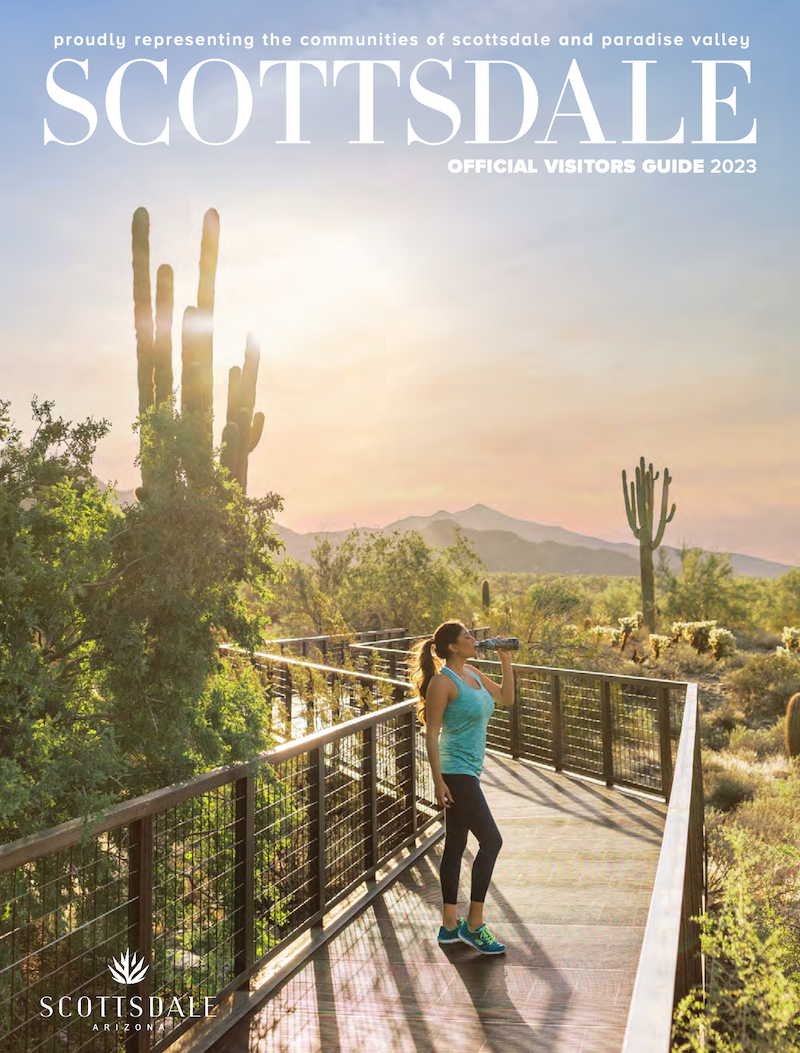 Have pure vacation inspiration delivered right to your door! Order your free Scottsdale Visitors Guide, which includes tips from local experts, easy-to-read grids, and a handy fold-out map. Allow 7-10 business days for domestic orders and 4 weeks for international orders. Prefer not to wait? Download the guide now!