Nachos aren't exactly Mexican, and they're not exactly American, either. But no matter how they are categorized, one thing is for certain, nachos are delicious. This Southwest staple is being dished-out all around Scottsdale. From a sports bar's unique take on nachos to cantina-style chips, cheese, and more, here is where you can find some of the city's best nachos.
---
---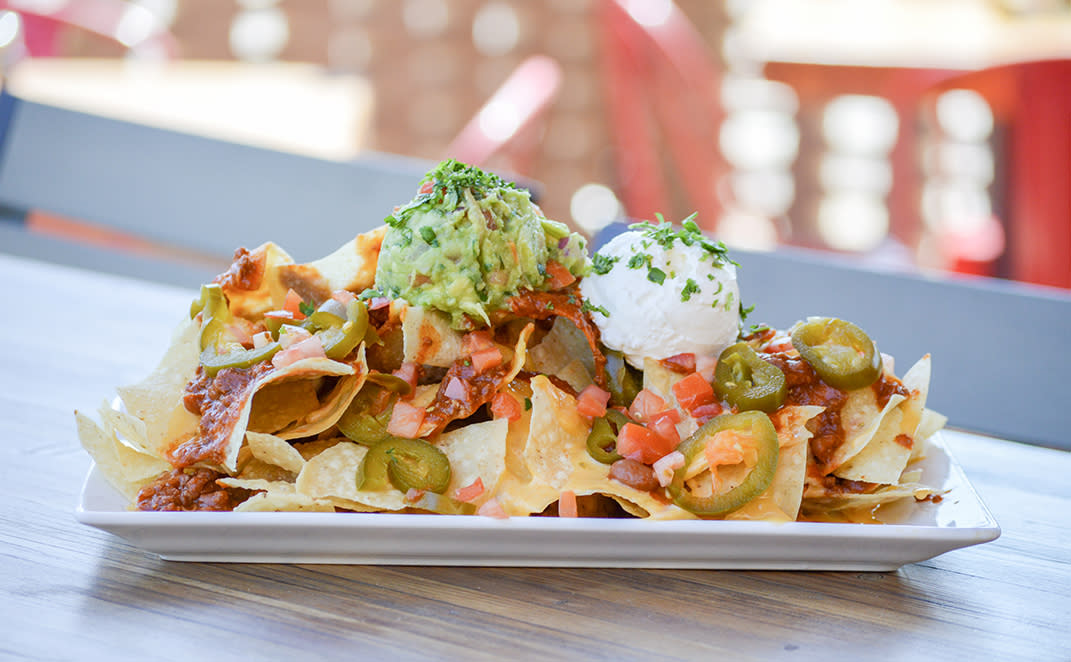 Two words: beer cheese. That is the secret ingredient at Fate Brewing Company in South Scottsdale. The nachos here also are served with homemade chili, pickled jalapeño, cilantro, sour cream, guacamole, and, of course, the beer cheese. And, if you want more, you can add chicken to your order. 
---
---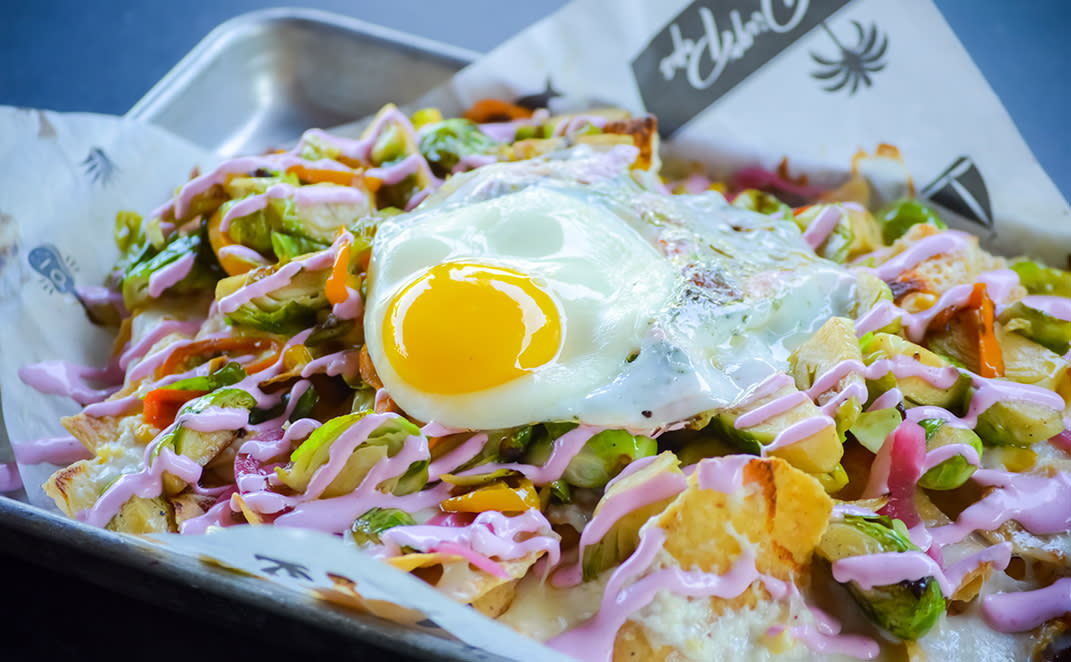 Some might argue that Brussels sprouts don't belong on nachos. Diego Pops makes a pretty good case that yes, Brussels sprouts do, in fact, belong on nachos. Dare we say the sprouts make nachos even better? Wherever you land, these nachos are worth a try. The Old Town taqueria tops their signature appetizer with street corn, Oaxaca queso, fresno chile, pickled onion, a vibrant purple-hued roasted beet crema, those delicious Brussels sprouts and finishes it all off with a fried egg.
---
---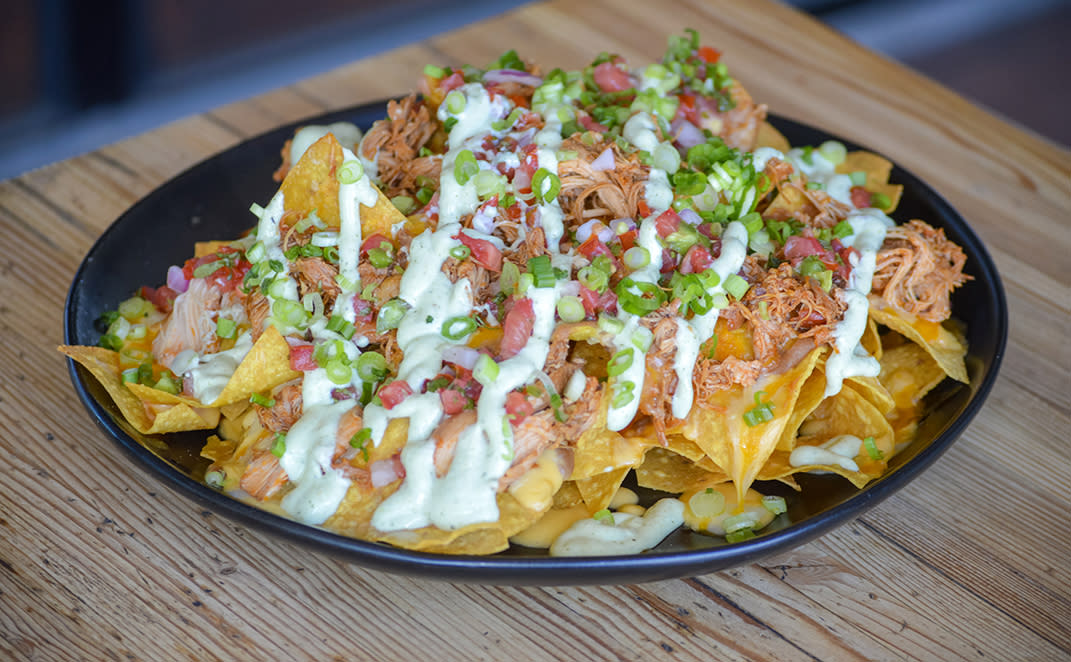 Bring your macho appetite to Scottsdale Beer Company for this filling nacho dish. Their Macho Nachos come to the table with your choice of shredded chicken tinga, beef chorizo or BBQ pork. And like all good nachos, these come with a long-list of toppings including refried beans, shredded cheddar cheese, white cheddar curds, scallions, pico de gallo, and a jalapeño crema drizzle. All of that is layered on top of house-made tortilla chips.
---
---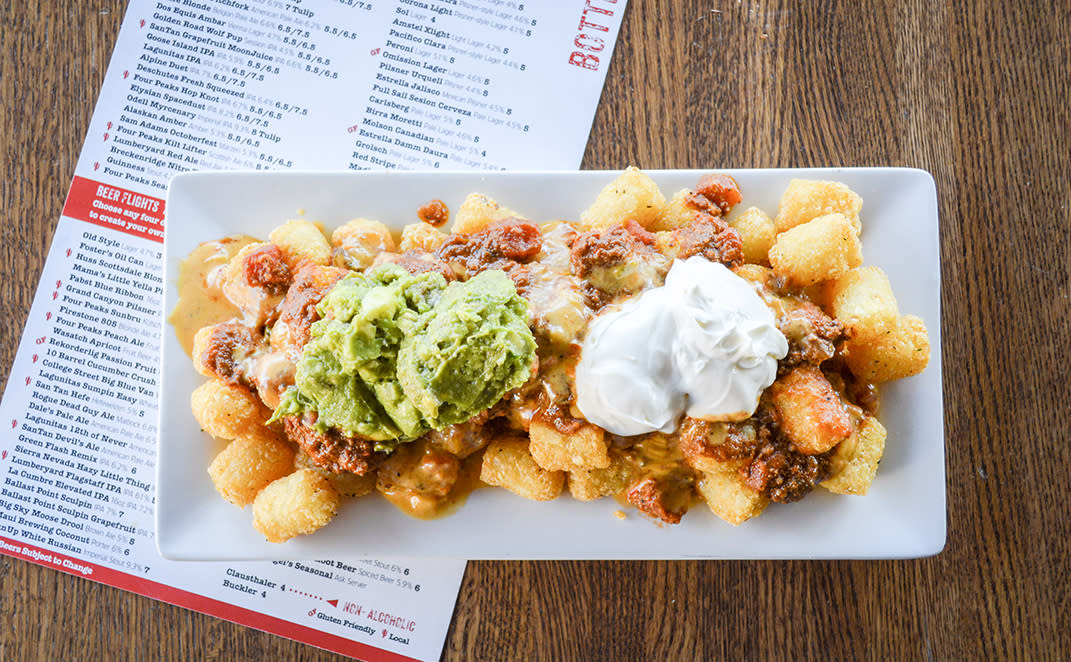 Cold Beers & Cheeseburgers doesn't play by the rules when it comes to nachos. Rather, the sports bar-themed restaurant offers up what they call their "Original Tot Chos." This unique dish combines crispy tater tots, a hearty beef chili, roasted pepper cheese sauce, guac, and sour cream. You might need a fork for this one, but nobody will judge you if you use your fingers.
---
---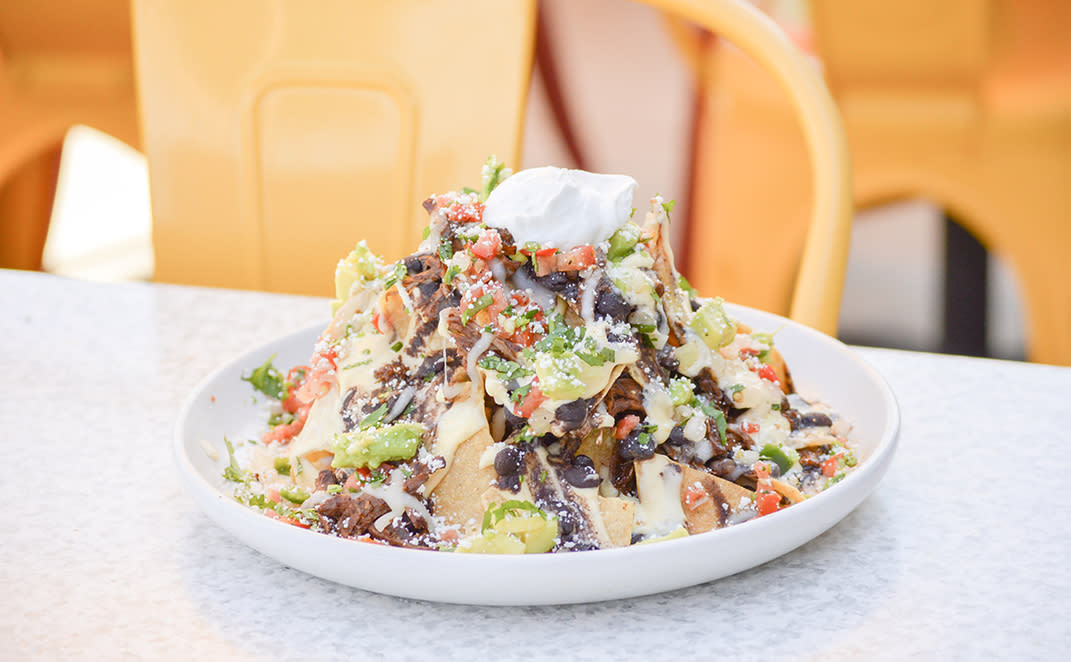 While you can find both tacos and tequila on the menu here, just as their namesake implies, you can also dig into some of Scottsdale's tastiest nachos. Served with your choice of short rib or chicken, these nachos have all of the good stuff, including queso blanco, avocado, crema fresca, black beans, and pico de gallo.