Lace up those hiking boots, leash up your hiking buddy and experience desert splendor at these dog-friendly Scottsdale trails. And when it's time to call it a day, pet-friendly hotels aren't too far away!
---
---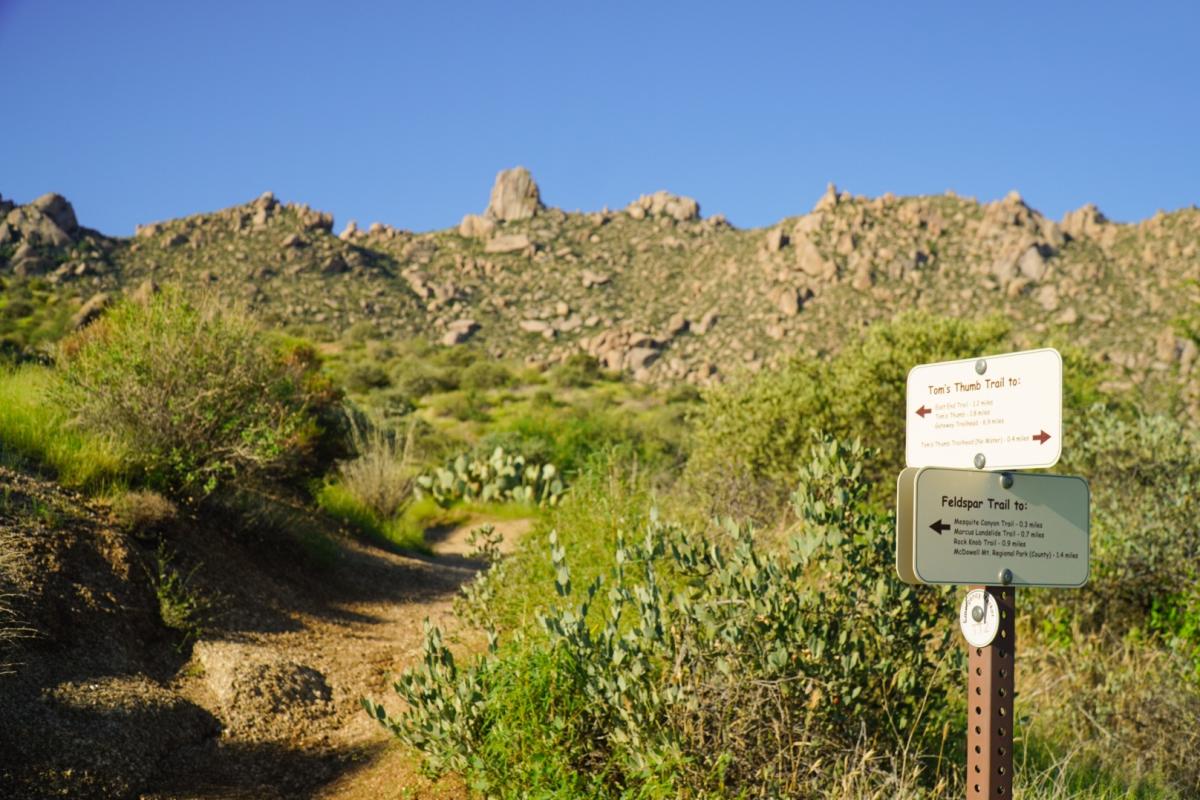 Take your fur baby out to this Scottsdale-favorite dog-friendly hiking trail! A great workout for avid hikers and active pets, Tom's Thumb is a strenuous out-and-back trail that boasts an impressive elevation climb of 1,200-feet. Just one of the dog-friendly parks and trail systems located throughout Scottsdale's McDowell Sonoran Preserve, Tom's Thumb provides dramatic views of nearby mountain ranges, like Four Peaks, and encompasses far-reaching rolling terrain. The North Scottsdale recreation destination's grassy hillsides bloom with wildflowers in the spring season, flora like prickly pear and cholla cactus line its trails, prehistoric rock formations can be seen at practically every turn, and there's simply no shortage of photo-worthy lookout points to capture the perfect adventure dog aesthetic.
---
---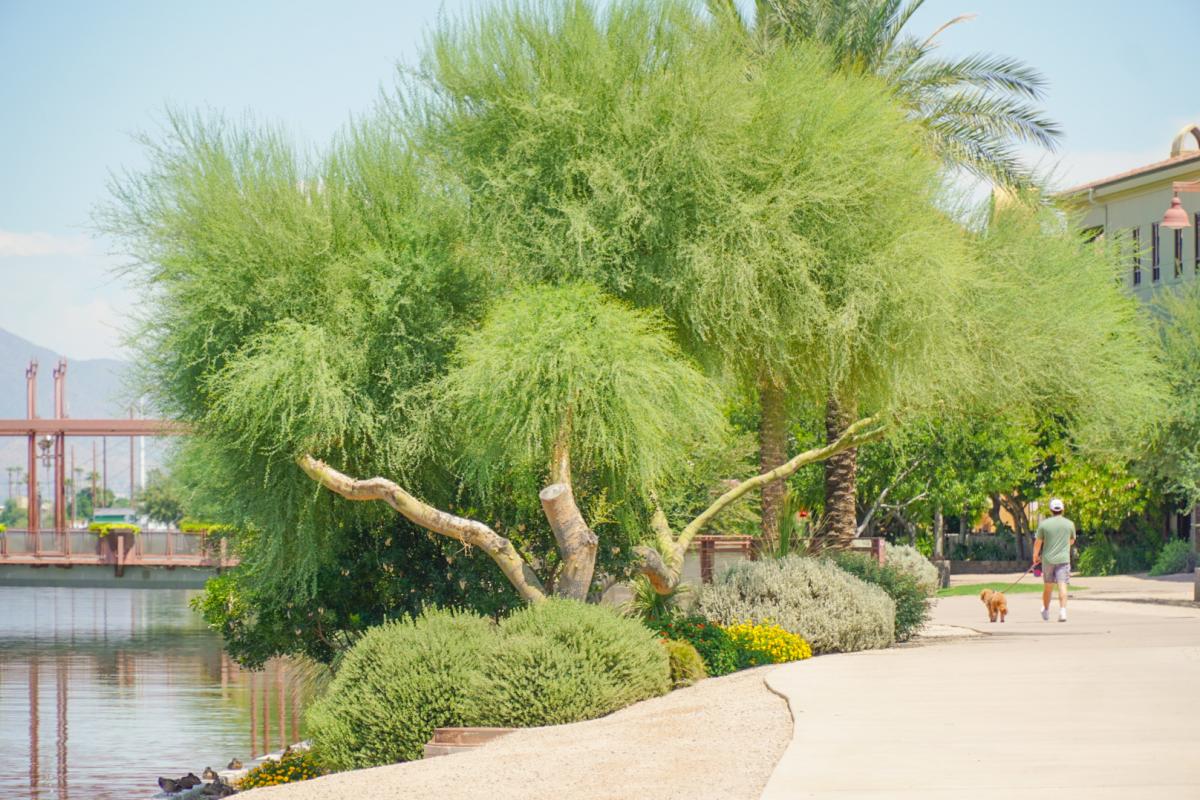 Another of the many dog-friendly places in Scottsdale, this accessible urban trail system reaches across the Valley and winds directly through the heart of Old Town Scottsdale with plenty of access points along the way, including the Scottsdale Waterfront and SouthBridge districts. Ideal for active types looking to get out there, but not too far out there, the Arizona Canal Trail has both paved and unpaved pathways, grassy areas for pet relief, shady spaces, and water fountains in popular locations like the buzzy Scottsdale Waterfront. As you journey along the Arizona Canal Trail, make time to check out nearby public art installations and architectural marvels, including the Soleri Bridge and Plaza. And keep an eye out for the scenic views of the McDowell Mountains in the distance.
---
---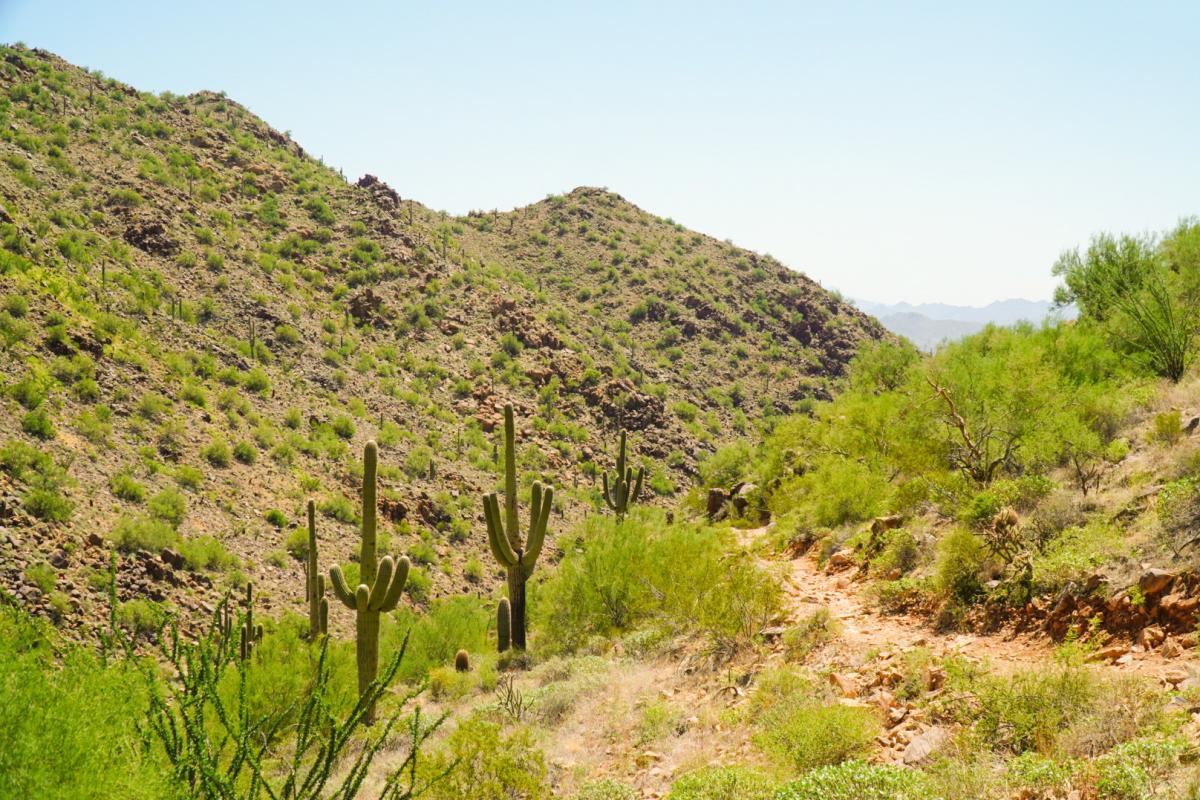 North Scottsdale's Sunrise Trailhead, also part of the McDowell Sonoran Preserve, is a challenging out-and-back trail featuring rocky terrain, sweeping canyon views, and steep switchback climbs enroute to the summit. Here, Saguaro cactus grow as tall as houses, wildlife, including scurrying lizards and soaring hawks, flourish, and Palo Verde trees provide slivers of shade for water breaks for hikers and their dogs. At the summit, panoramic desert views of the Four Peaks Wilderness, Fountain Hills, Superstition Wilderness, Camelback Mountain, McDowell Mountain range and South Mountain abound, making the expedition to the top more than worth it. You'll find plenty of dog-friendly hikes on this side of the McDowell Mountains.  
---
---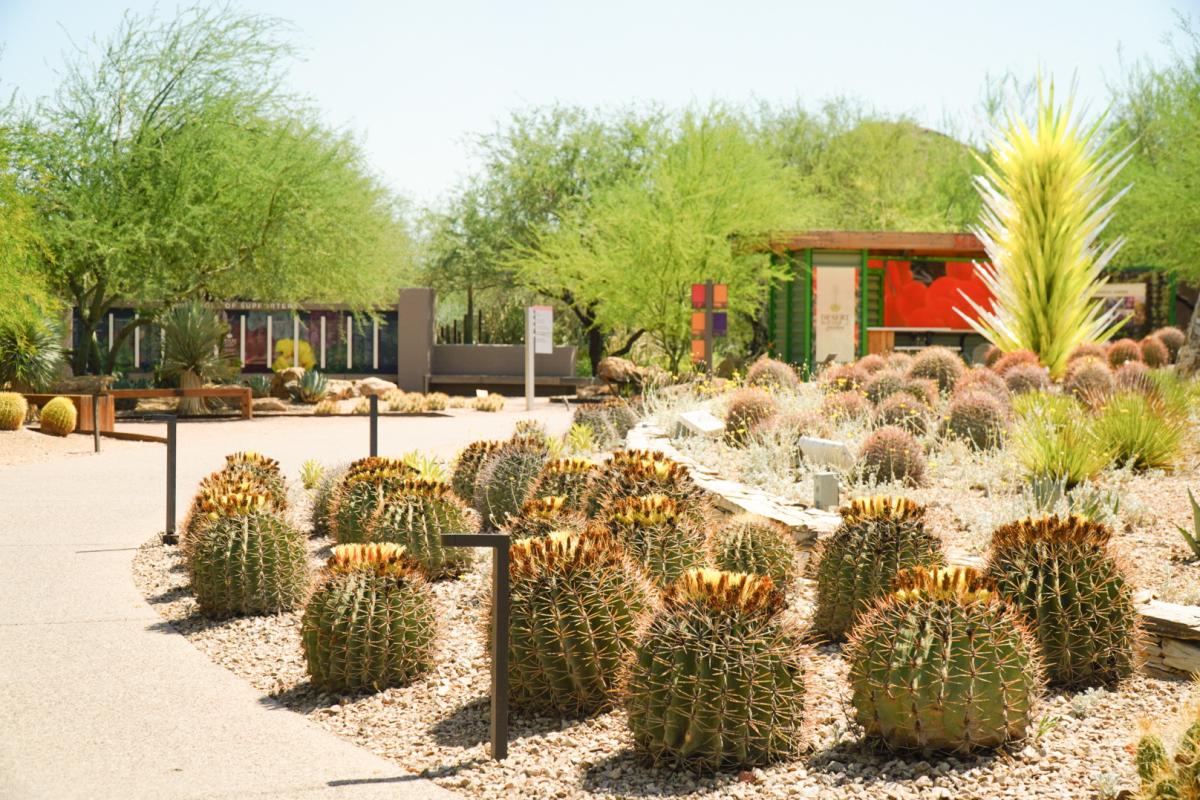 On select dates, the Desert Botanical Garden hosts Dog Days at the Garden. This recurring pet-friendly event series gives visitors the opportunity to discover the beauty of the garden and its scenic walking trails with their four-legged companions. While not a hike, per say, still a dog-friendly trail that'll be a nice social event for your pup! Since staying hydrated in the desert is essential, thirsty pups, and their people, can refresh at one of the garden's onsite water refill stations. DBG offers ample shady spots, so rest your paws in the Steele Herb Garden or unwind on the Ullman Terrace. And be sure to stop for a snack at the Patio Café to refuel for your next Scottsdale adventure.