Are you ready to embark on an unforgettable journey to a sensorial world? Step out of the Sonoran Desert sun and into a luxurious Parisian-style getaway at Scottsdale's new Sisley-Paris Spa. This spa-within-a-spa is the latest enhancement to the award-winning Well & Being Spa at the Fairmont Scottsdale Princess. It is one of only 27 Sisley-Paris Spas in the world and the largest in the U.S.
The pampering begins the moment you walk through the door, where you'll be welcomed by your personal attaché and whisked away on a guided tour of the facility. Your first stop: The Sisley Lounge.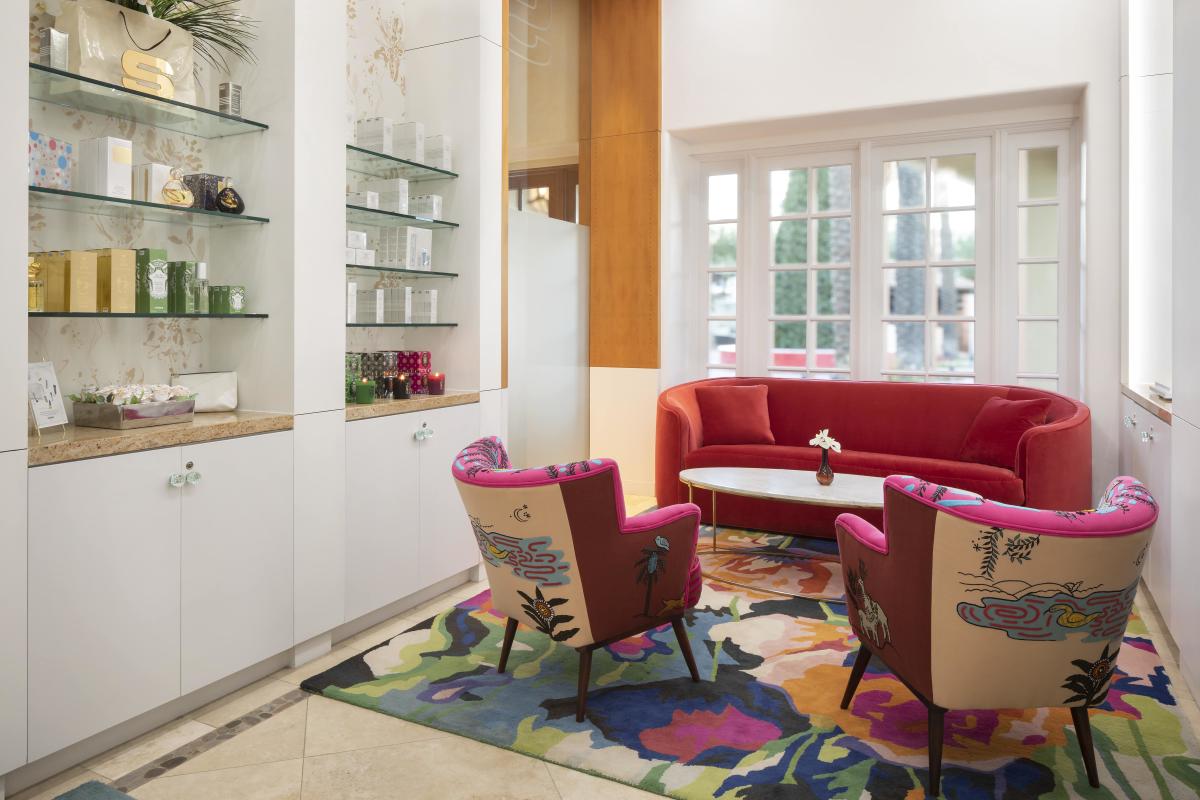 Here you'll discover the scientifically advanced, plant-based products that form the foundation of the Sisley-Paris Spa product line. Each product is made with essential oils and natural botanical extracts of the highest-possible quality and is perfectly paired with the spa's treatment offerings to achieve the best results. The lounge also offers an assortment of decadent treats, including fresh croissants and colorful macarons flown in from Switzerland, as well as chilled champagne, Evian and Perrier.

With a flute of champagne and macarons in hand, you'll continue your tour of spa amenities, which include a wet steam room, eucalyptus inhalation room, Swedish dry sauna, hot therapeutic whirlpool, cold plunge pool and adult-only rooftop pool with private cabanas - all available for you to enjoy before and after your treatments. 
Your tour concludes in the private changing area, where you can slip into a plush Sisley-Paris Spa robe and relax before your treatment. Your personal attaché will continue to attend to you during your entire stay.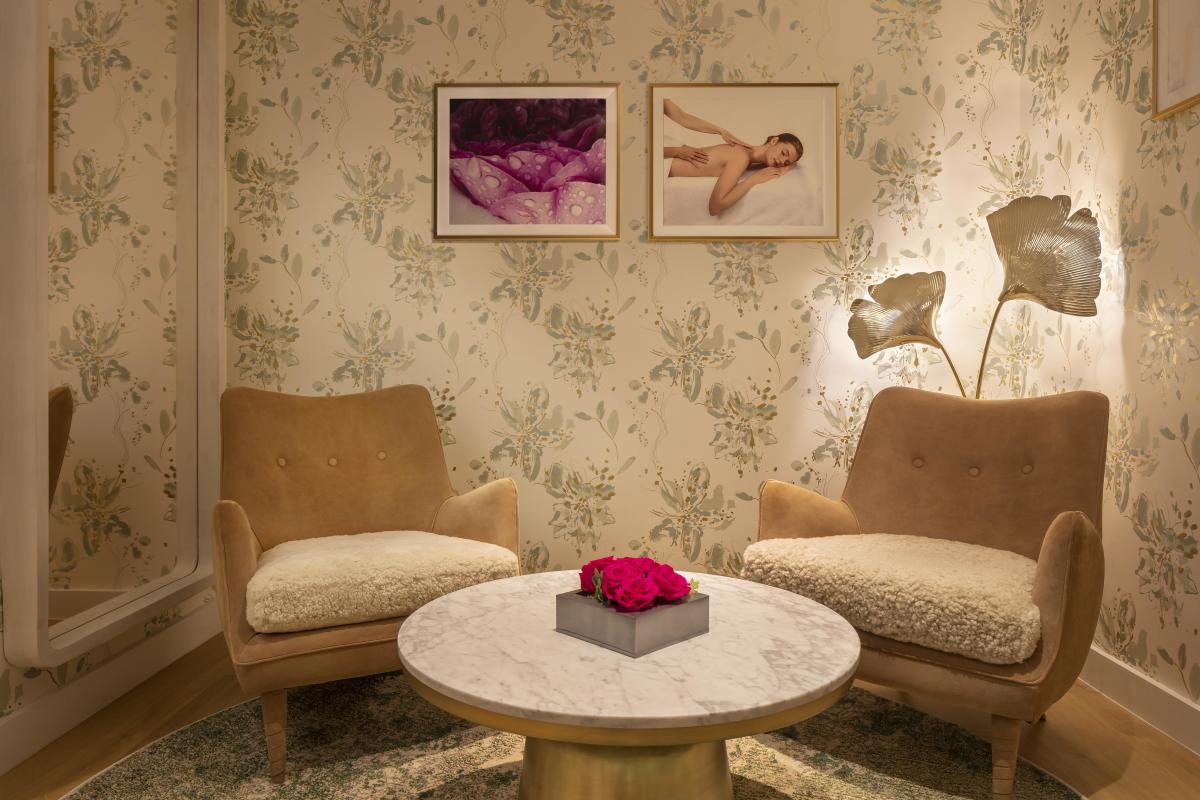 Sisley-Paris Spa offerings include seven skincare services, three massage rituals and one hair care ritual, each with its own specific techniques and products designed to meet the needs of every skin and body type. Every esthetician and masseuse at Sisley-Paris completes intensive training to learn the extensive protocols for how each product should be used in the services. The precise movements and luxurious synchronized approach to treatments is what makes Sisley-Paris synonymous across the world for unparalleled excellence in the art of modern-day skincare.
During your treatment, your esthetician and/or masseuse will build a customized product recommendation tailored to your specific needs. Upon checkout, your attaché will share these recommendations with you and provide a personalized shopping opportunity to explore any products you wish.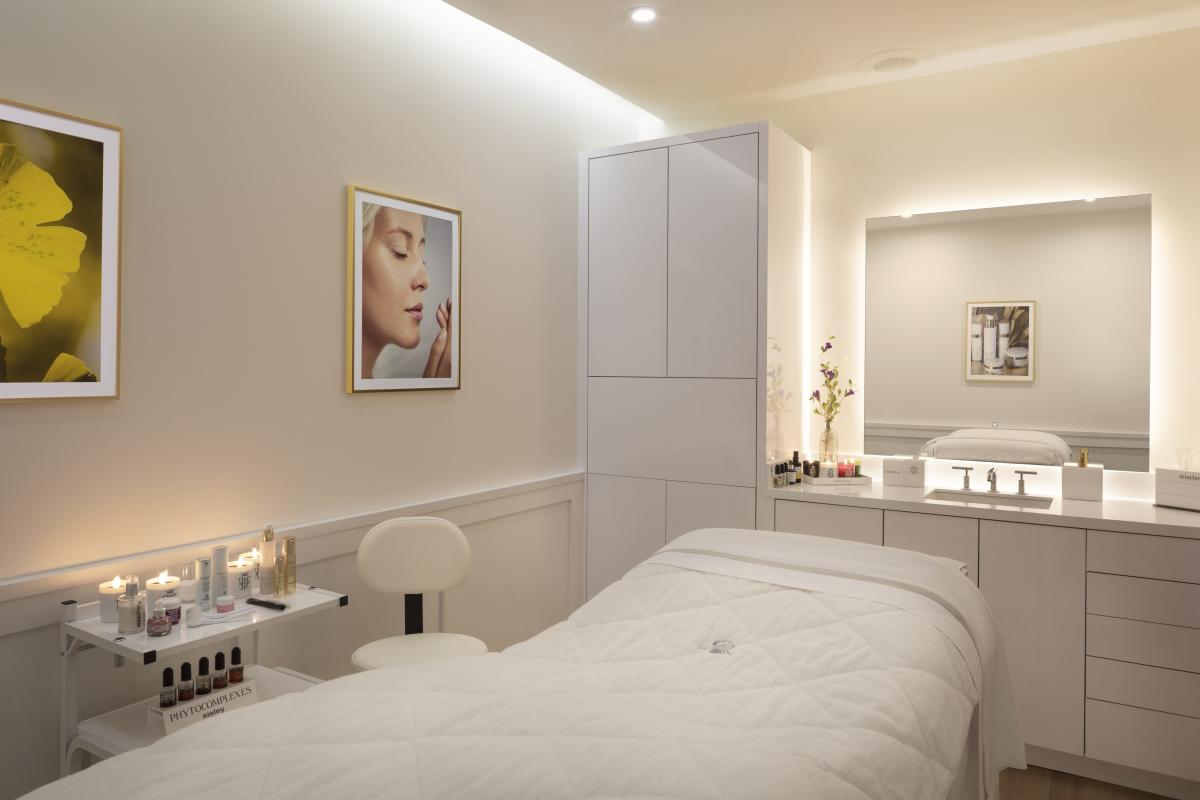 Sisley-Paris Spa Treatments:
Phyto-Aromatic Facial
A luxurious, 60-minute sensory journey that utilizes targeted analysis to find the perfect phyto-aromatic variation to reveal refreshed and refined skin. 
 
Black Rose Facial
This 90-minute beauty rendezvous relaxes the face, smooths away signs of fatigue and age, and reveals the skin's radiance.
 
Sisley Youth Energizing Facial
A moisturizing and revitalizing 90-minute treatment designed for young adults to fight the very first signs of skin aging.
 
Gentleman's Facial
Exclusively designed for men, this 60-minute phyto-aromatic facial combines efficiency and well-being for hydrated and toned skin.
 
Sisleÿa Facial
In 90 unforgettable minutes, this phyto-aromatic facial offers a complete range of sophisticated procedures and in-depth massage techniques to restore more resilient and youthful-looking skin.
 
Supreme Anti-Aging Facial
Using a sequence of ultra-effective massage techniques, this 90-minute service instantly tones and revitalizes the skin.
 
Le Cure Facial
This 90-minute treatment combines energizing and anti-aging focused massages to stimulate the tissues and muscles of the face, reshape the oval of the face leaving skin looking denser and more radiant.
 
Zen Harmony Phyto-Aromatic Ritual
Enjoy this 60-minute aromatic Californian massage, with added variations of techniques and scents to provide relaxing and regenerating benefits.
 
Sisleÿa Relaxing Body Ritual
This 90-minute ritual calls upon the benefits of essential oils to bring softness, balance and well-being to the body.
 
Absolute Slimming Ritual
Designed to tackle fatty deposits, this 90-minute ritual uses slimming techniques such as kneading, twisting and rolling massage.
 
 Intensive Regenerating Hair Ritual
An intensive 30-minute treatment combining relaxing massage techniques with revitalizing pressure point activation and a steam bath for stronger, shinier, softer and visibly more beautiful hair. 
If you're ready to indulge in an elevated spa experience that offers luxurious, next-level skin care and bodywork experiences, book your treatments at Sisley-Paris Spa at the Fairmont Scottsdale Princess today!