Three-hundred and thirty days of sunshine, world-class resorts and spas, and an endless array of dining and entertainment options—what more do you need in a meetings locale? Well, if you're looking to accommodate a sizable group, then you'll probably need plenty of space, too. Not to worry—we've got you covered. Here's our breakdown of the best large meeting venues in and near Scottsdale.
---
---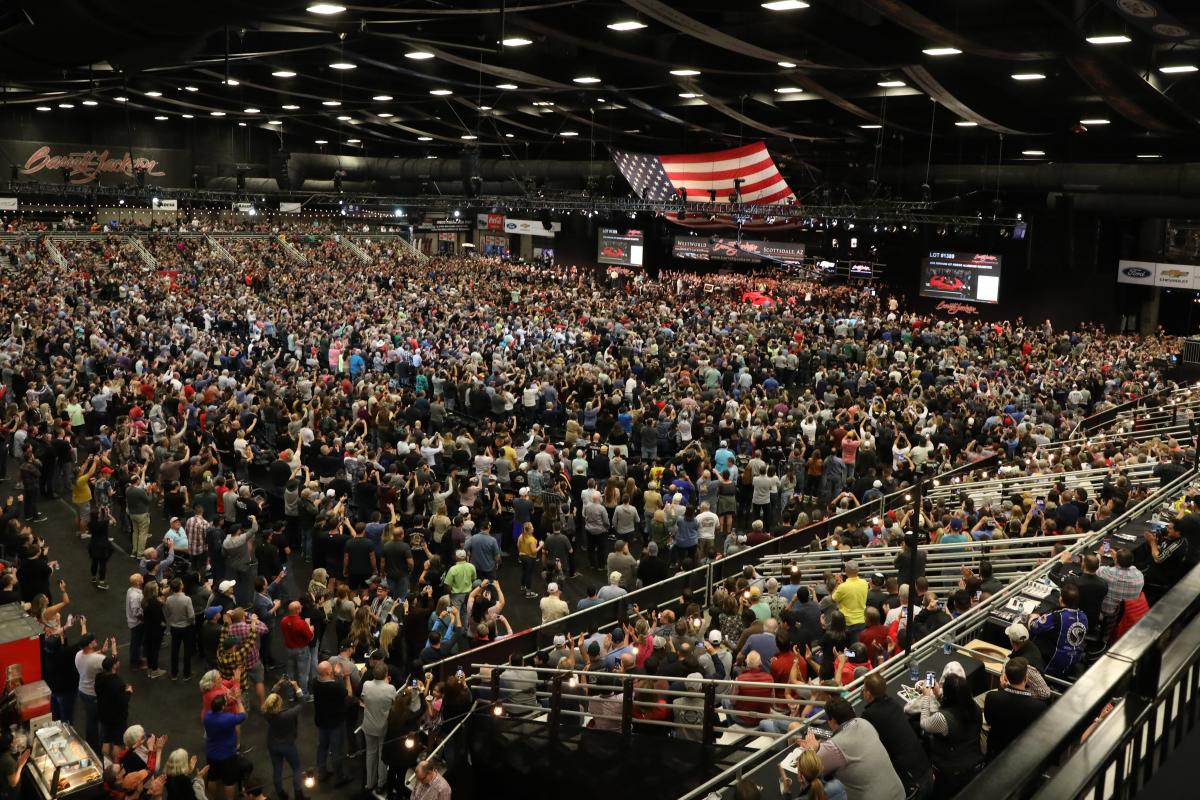 Altogether, WestWorld of Scottsdale is 386 acres of endless possibility, but its Tony Nelssen Equestrian Center (TNEC, shown here during the Barrett-Jackson Collector Car Auction) leads the pack with 300,000 square feet of large-event venues. At the center is TNEC's Equidome, decked out with 3,400 permanent seats surrounding a sunken arena, plus three interior VIP suites and a sprawling concourse for vendors and tradeshow activity. Then, there's the TNEC North Hall (117,000 square feet) and South Hall (37,000 square feet), both with flexible design and the ability to host multiple events at once.
---
---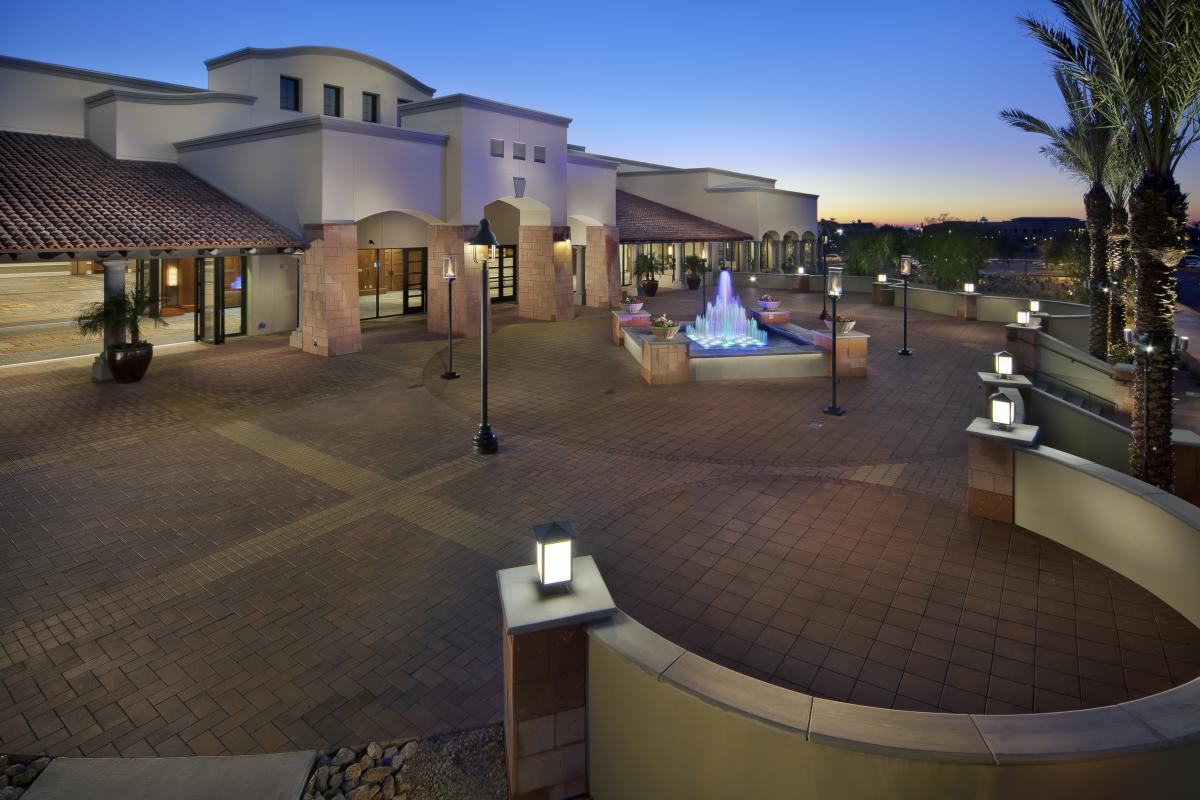 Prefer hotels with large meeting rooms? The Palomino Conference Center connects two spacious sites and is filled with natural sunlight. It also brings together the indoor/outdoor event experience with movable walls that open up to a charming al fresco foyer and plaza. Inside, you'll find the 23,200-square-foot Palomino Ballroom and 22,500-square-foot Princess Ballroom, both fit for royalty with eye-catching vaulted ceilings, sparkling chandeliers and classic architecture to suit any style.
---
---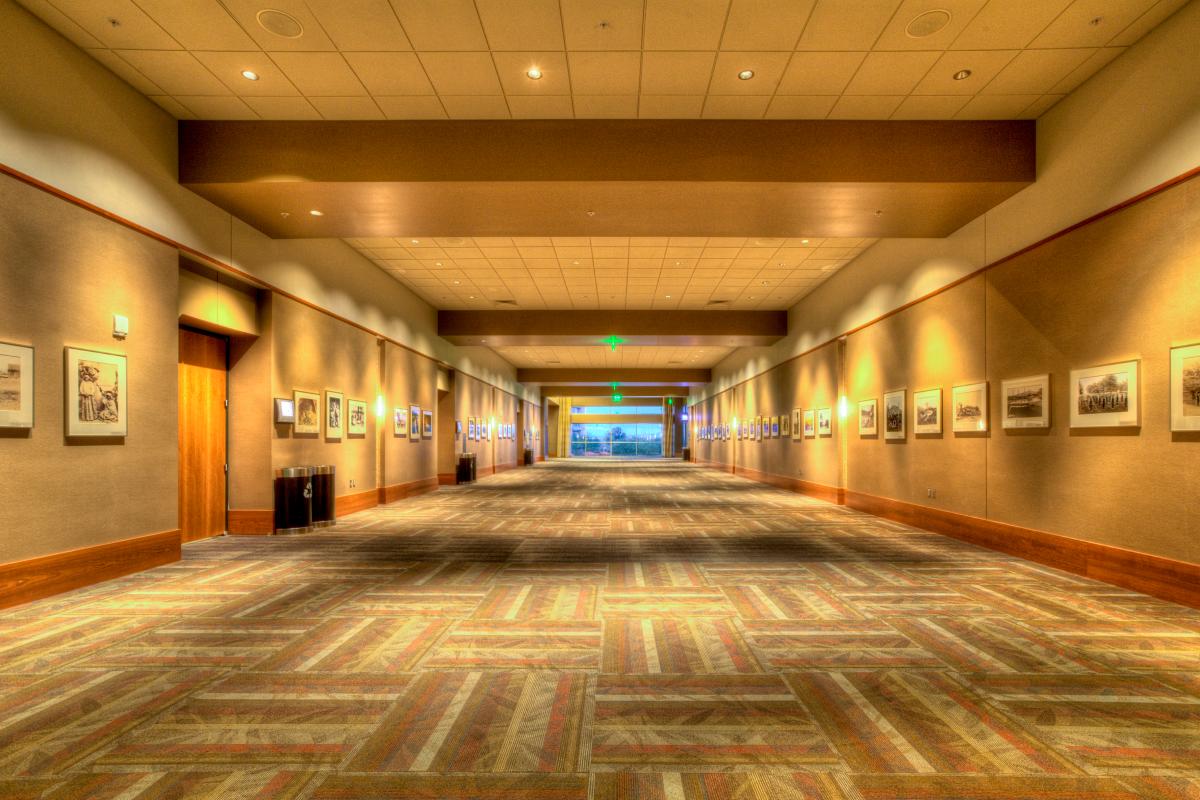 This plush concert hall hosts everything from Vegas-esque shows to live events—including headliners like Smokey Robinson and Cheap Trick—and is equipped with an unforgettable entertainment experience for up to 1,600 people. The 25,000-square-foot facility is easily transformed into a site for business functions, meetings and corporate events, too, and can even be divided into smaller breakout rooms. One of the top large meeting venues near Scottsdale, it's punctuated by spacious foyers on the ballroom's east, west and north sides, with balconies on this end overlooking Talking Stick Resort's glistening pool.
---
---
Home to nearly 80 meeting and event venues, The Westin Kierland Resort & Spa is popular for its clean and contemporary aesthetic, and lush Sonoran Desert environs. The Kierland Grand Ballroom—spanning 24,542 square feet—accommodates up to 3,600 guests in a theater layout, though it's a proper match for large events of almost any type. And with its crystal chandeliers and earthy color palette, the Kierland Grand Ballroom is an inspired setting for a variety of aesthetics, too.
---
---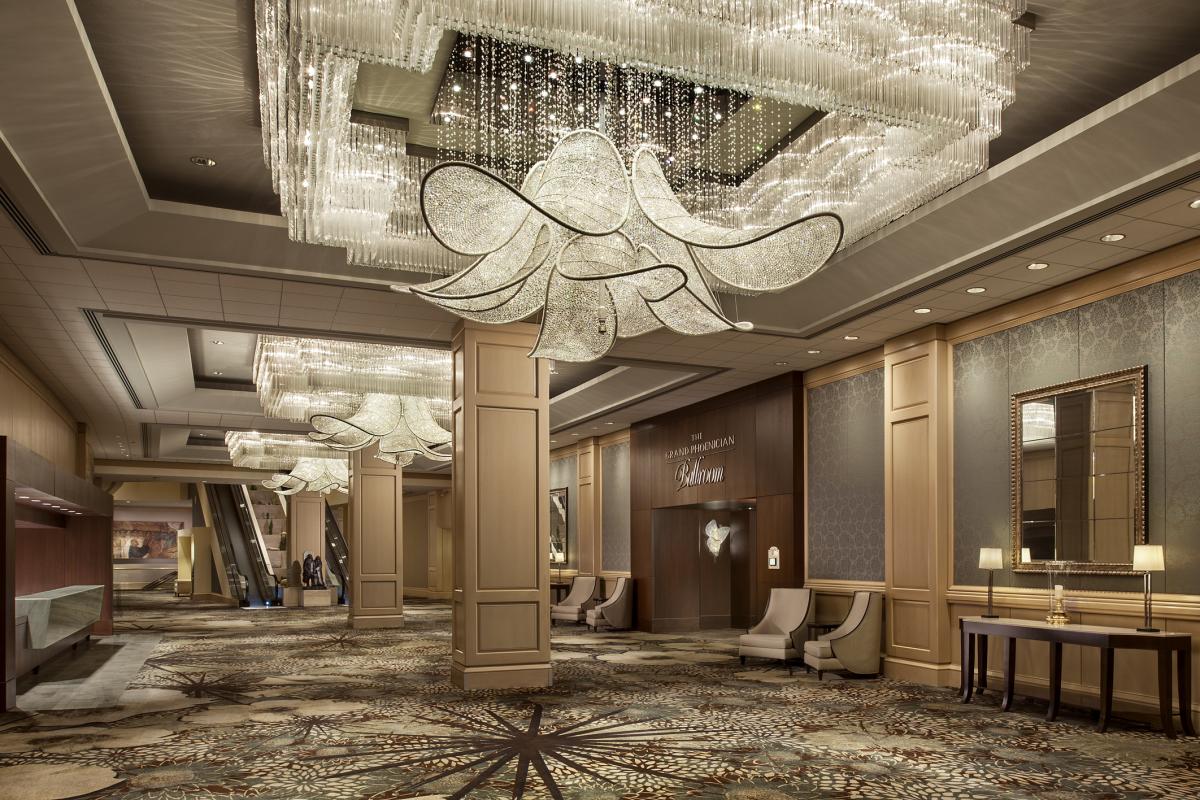 Modern, luxurious and dramatic in the best way possible, The Phoenician's Grand Ballroom boasts more than 20,000 square feet of specially designed space, and a look and feel that's at once chic and versatile. Here, you can host up to 2,500 attendees who will also enjoy the resort's recently renovated guestrooms, all-new spa and fitness facilities, and mouthwatering culinary options The Phoenician Tavern and Mowry & Cotton, a lively local spot with modern American cuisine and freshly made drinks and cocktails.