When my wife woke up on New Year's Day, she found a note stuck to the refrigerator: "Going for a 1,000-mile walk. Be back soon." She knew her idiot husband was at it again.
By nature, I'm an avid hiker, racking up a few hundred miles each year just by accident. But sometimes life gets in the way. During particularly busy stretches I am chained to the computer. So occasionally I like to reestablish my priorities with a simple resolution. I set a goal of hiking 1,000 miles during the 2018 calendar year, which I'm proud to say I accomplished.
While my wife might call it a second job, it's a goal that pulls me away from the computer, puts me outside in this beautiful state, and keeps me healthy and happy. And if I'm able to wolf down more burgers and pie without gaining weight, that's just a sweet bonus.
The other thing it does is force me to seek fresh trails. While I wear out plenty of old favorites, I yearn for new scenery. In that spirit, I wanted to track down some of Scottsdale's under-appreciated trails, ones that are off the radar a bit. After a couple of balmy winter days hiking amid Scottsdale saguaros, here's what I discovered.
Know before you go, check out our summer hiking safety guide.
---
Renegade Trail
---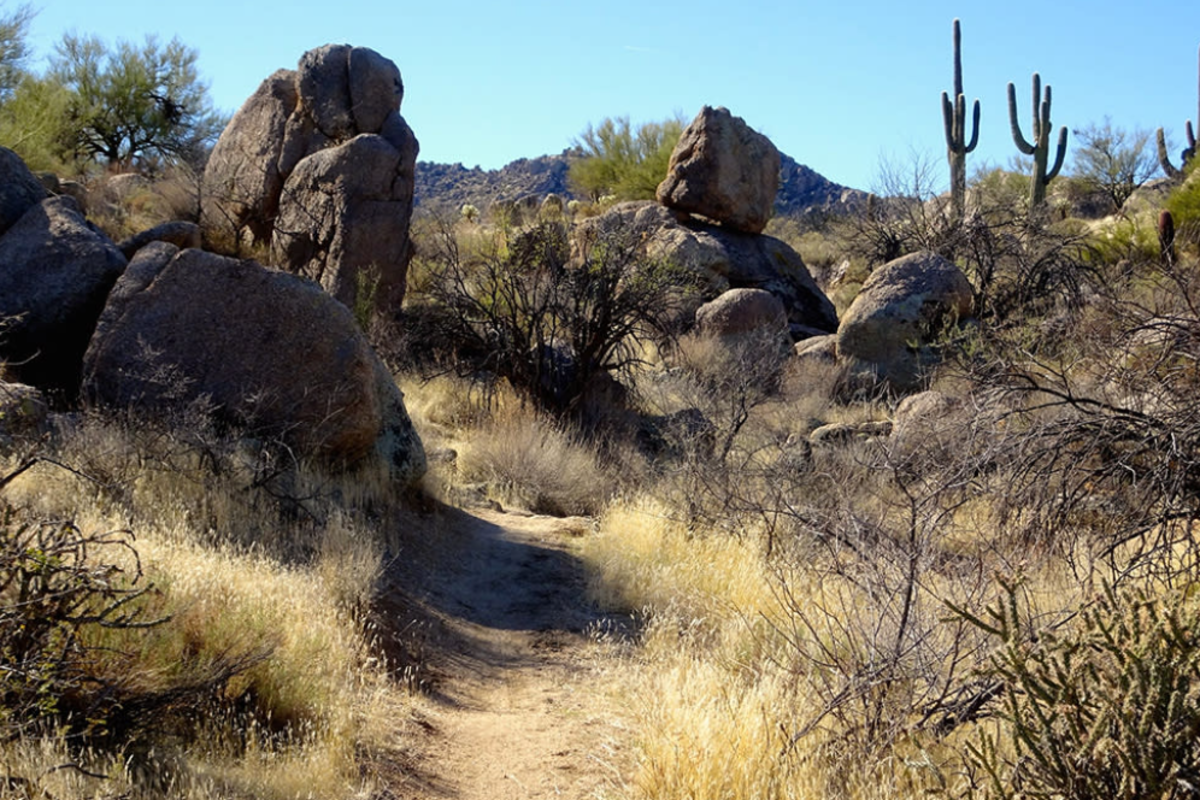 A flurry of trail building in the northern section of Scottsdale's McDowell Sonoran Preserve over the past couple of years added some dandies. The fast, curvy Renegade is one of these as it swoops through clusters of tawny boulders interrupted by cactus fields. Mostly level, it climbs up and over a couple of low ridges offering nice views of Granite Mountain to the south and Tonto National Forest to the north.
Renegade Trail is 2.1 miles long and obviously designed by mountain bikers with an almost liquid flow as it stretches between 136th Street Trail and High Desert Trail. I seem to be drawn more and more to biker trails, attracted by their distance and design. There are several ways to access Renegade from Granite Mountain Trailhead but even the shortest route will be a shade over 8 miles total. It's totally worth it to experience a quiet side of Scottsdale that often goes unnoticed.  
---
Diablo Trails
---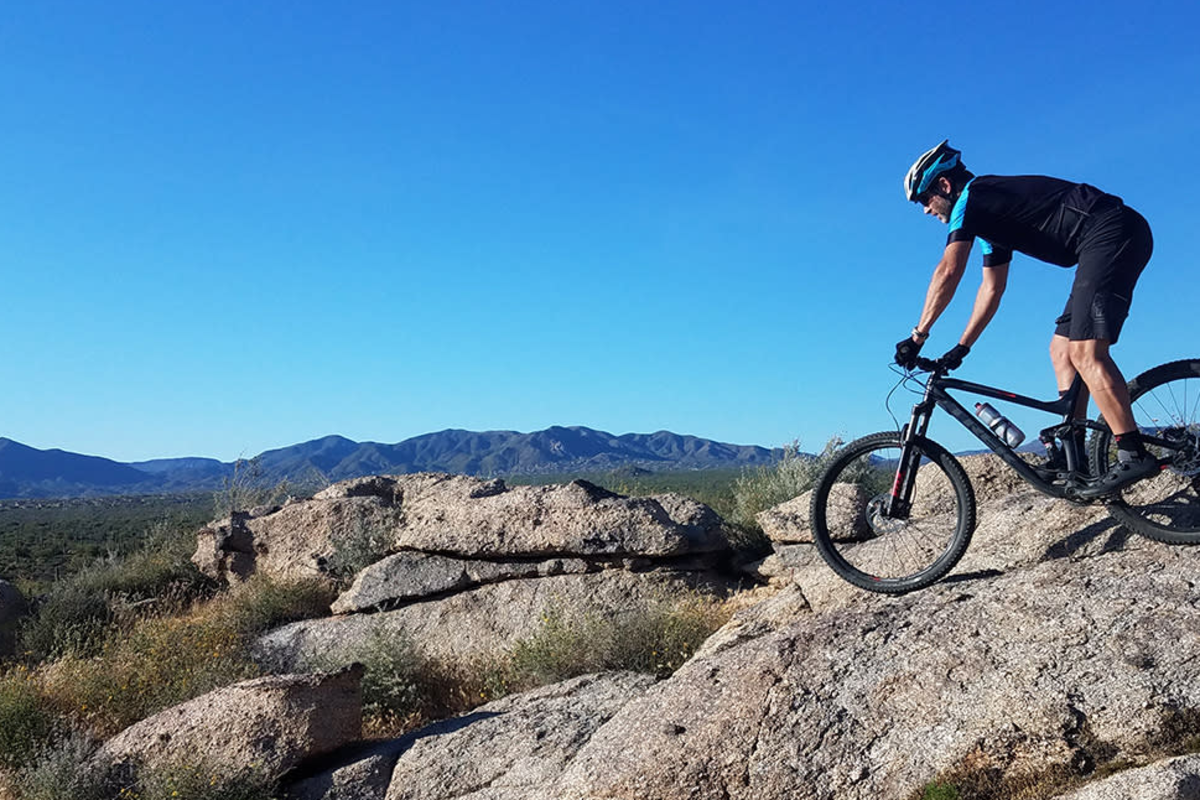 Just west of Renegade are the twisted corkscrews of North and South Diablo. These torturous pathways seem to exist in a post-apocalyptic world populated by half-mad bikers. They're tucked behind a gate in a previously unmapped corner of the preserve. Big warning signs are posted to scare off all but the most crazed spoke-jockeys. But the features that make the trails challenging for bikers—the stone ledges, protruding rock slabs and sharp curves—make it great fun for hikers. The Diablos are textured trails with lots of visual interest.
Both North and South Diablo are sub-divided into a series of internal loops. Trails signs stating "Most Difficult" point the way to the hardcore technical stuff. Hikers can pick and choose the route as they see fit. The Diablo Trails sit directly north of Cholla Mountain and can be accessed from Browns' Ranch Trailhead, approximately a 9-mile round trip. Or be an idiot like yours truly and piece together a route from Granite Mountain Trailhead that includes Renegade Trail and returns along the western slope of Granite Mountain. That long day put 12 miles in my ledger and also earned me a tasty burger.
---
Scenic Trail
---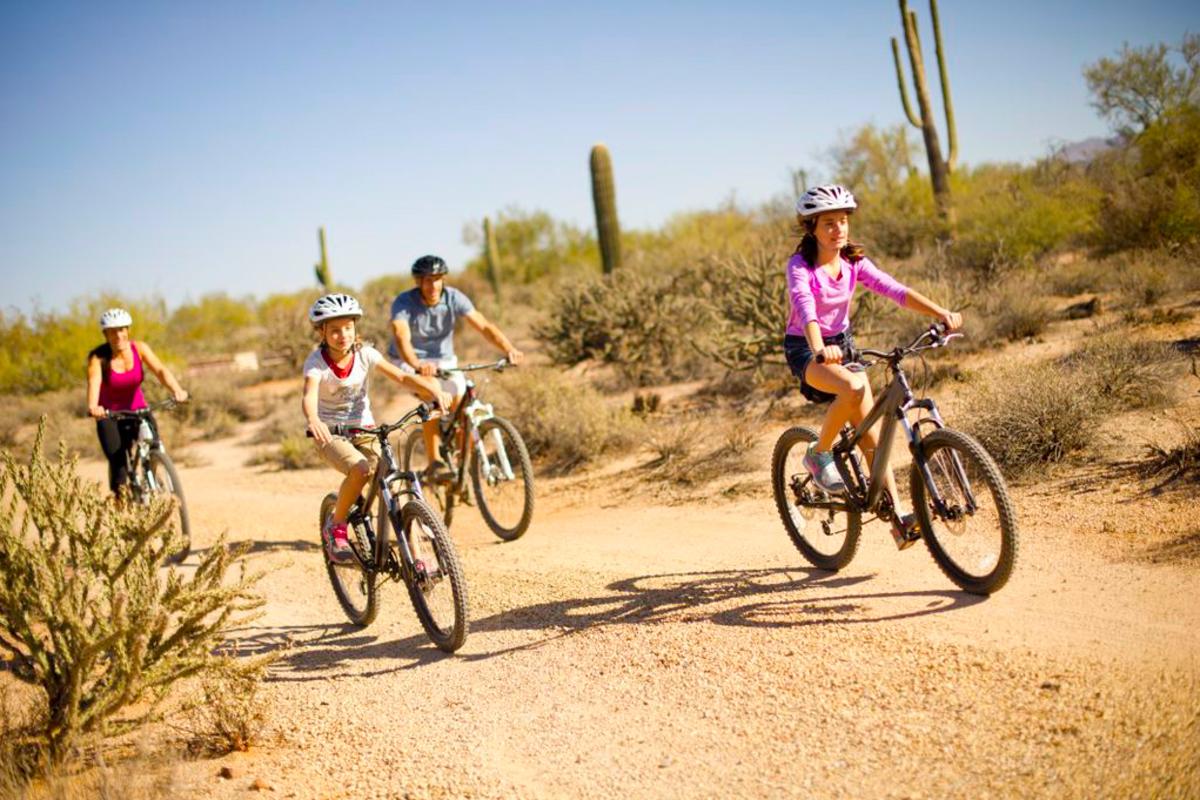 Located in McDowell Mountain Regional Park, the Scenic Trail is an easy 4.3-mile loop. It branches off the Pemberton Trail and makes a gentle climb to the crest of the rolling Lousley Hills. This hike would be especially beautiful following a wet winter like we've just had because the slopes are covered with brittlebush. Clusters of saguaro dot the shoulders of the hills, including a rare crested saguaro—crested on an arm instead of the top—near a mid-way bench. 
From the high vantage point, I enjoyed some of the best views in the park. The McDowell Mountains rise in the west and to the east is the distinctive profile of Four Peaks, flanked by green fields of the Fort McDowell Yavapai Nation. To the south is the finger thrust of Weaver's Needle poking through the furious clutter of the Superstition Mountains. I even spotted a glint of something shiny, likely a nugget of gold from the Lost Dutchman Mine. So now that I've discovered it, I'm incredibly wealthy. Maybe next time I'll just hire someone to hike the 1,000 miles for me.