If there is one thing that Scottsdale is known for, it is our love affair with the arts. So if you are looking for arts, food and cultural events, consider Scottsdale your one-stop shop. There are fabulous arts festivals and events happening almost every month of the year. So grab your calendar, mark your favorites, and get yourself to Scottsdale.
---
---
The Celebration of Fine Art encourages conversation between artists and patrons by allowing them to watch or interact with the 100+ fine-art artists as they create their work. The Celebration of Fine Art encompasses 40,000 square feet of art under massive white tents surrounded by an acre of landscaped sculptured gardens. Exhibitions and demonstrations are held throughout the celebration, which runs from mid-January through March annually.
---
---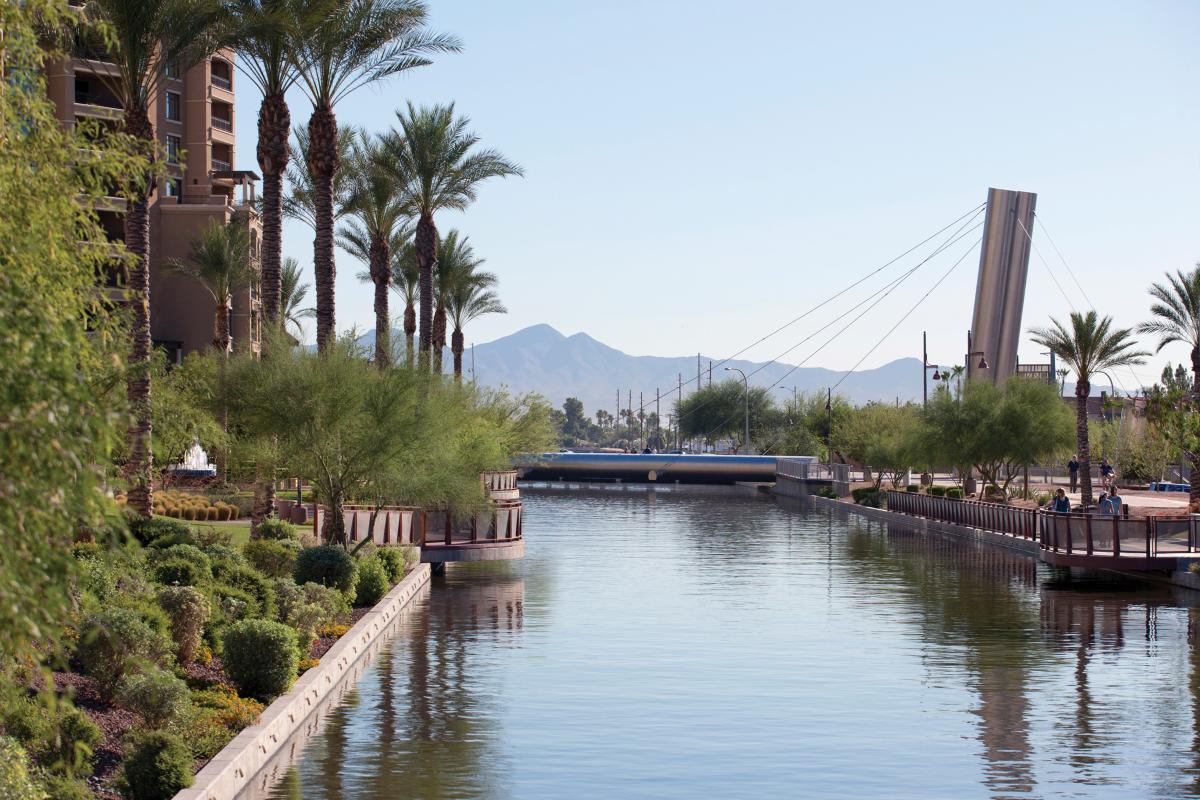 The scenic Scottsdale Waterfront is the location for this festival with a European flair, where patrons stroll through the area while sipping wine and listening to music. The Waterfront Fine Art and Wine Festival, sponsored by Thunderbird Artists, features paintings, copper, clay sculptures, photography and more. It is located on SouthBridge, not far from Nordstrom at Scottsdale Fashion Square. This event is held in early February each year.
---
---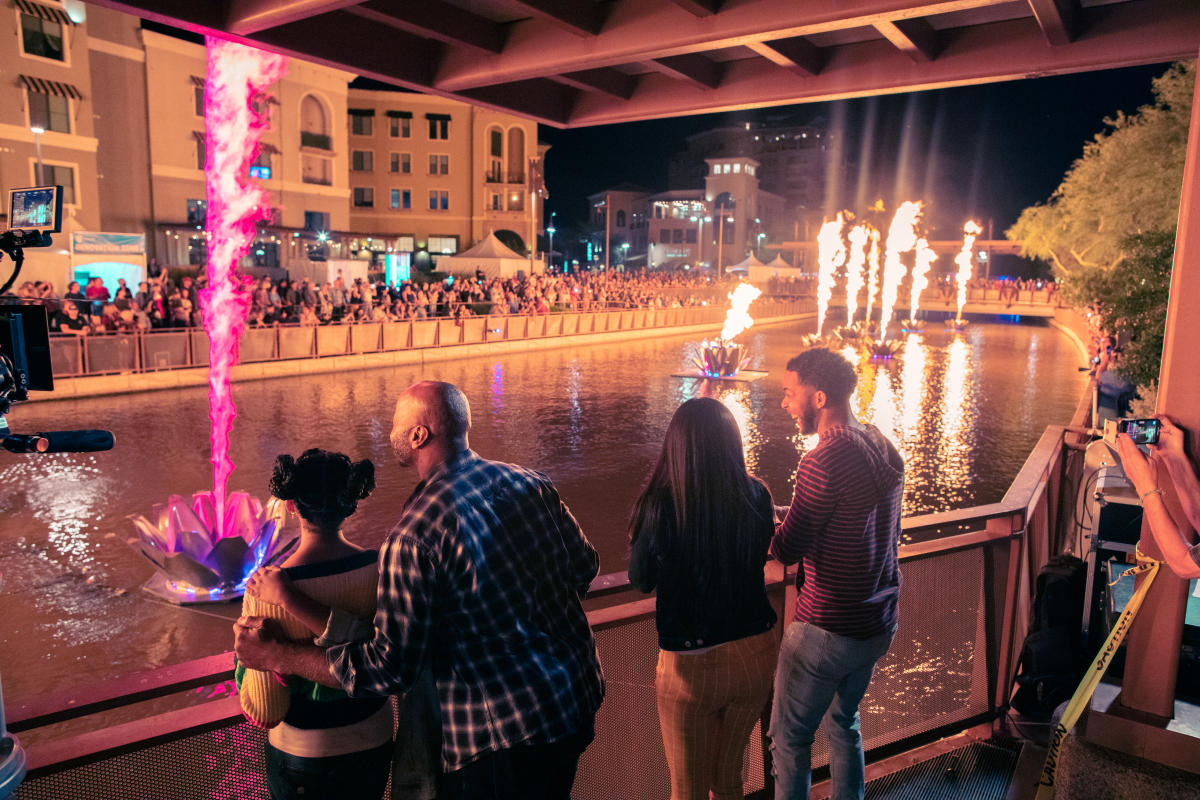 Canal Convergence features immersive, light-based public art installations positioned along the banks of the Arizona Canal at the Scottsdale Waterfront. In addition to nearly a dozen large-scale art installations, Canal Convergence features live music, in-person workshops and artist presentations. The event takes place in November every year and is a can't-miss event that's a cornerstone of Scottsdale's thriving arts community.
---
---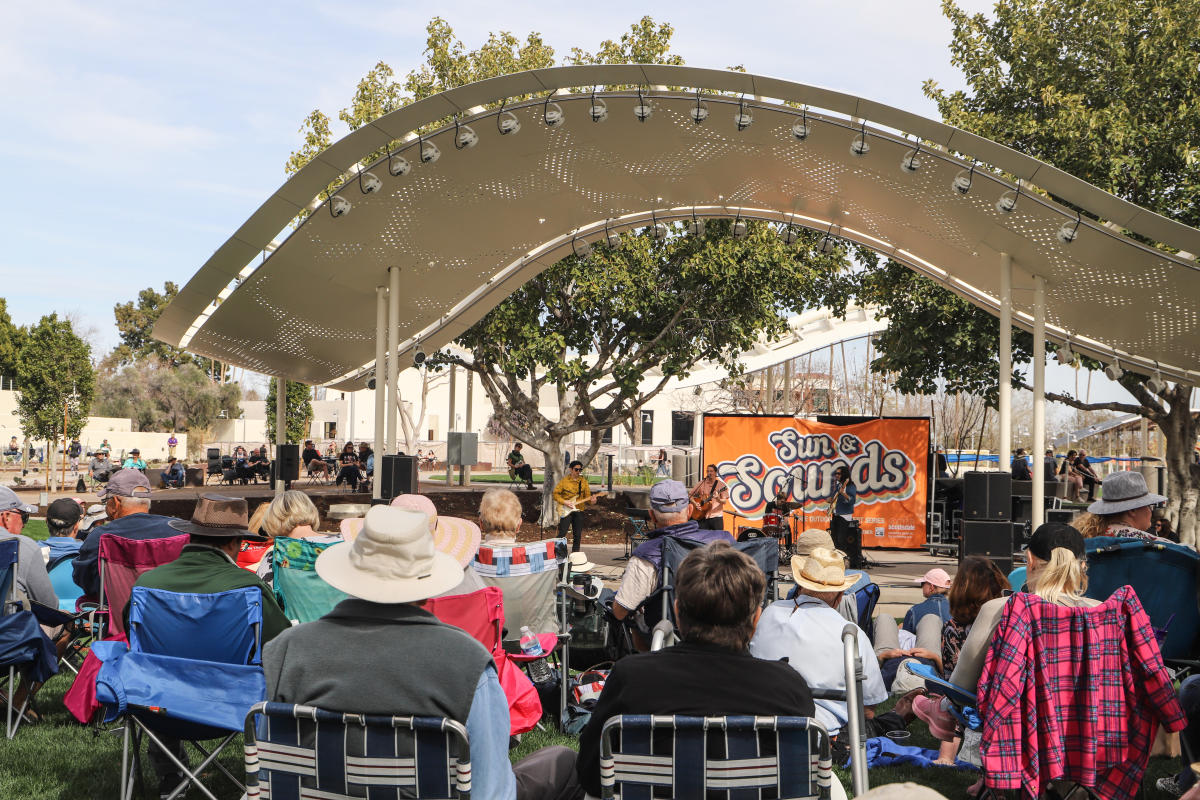 Free Sunday concerts return in March to the newly renovated outdoor spaces at Scottsdale Civic Center! Experience the best local music in a laid-back, family-friendly atmosphere, surrounded by unique artist vendors, hot food off the grill, cold drinks at the bar, and plenty of good company. Bring your pup and lawn chair for some fun in the sun at Sun & Sounds!   
---
---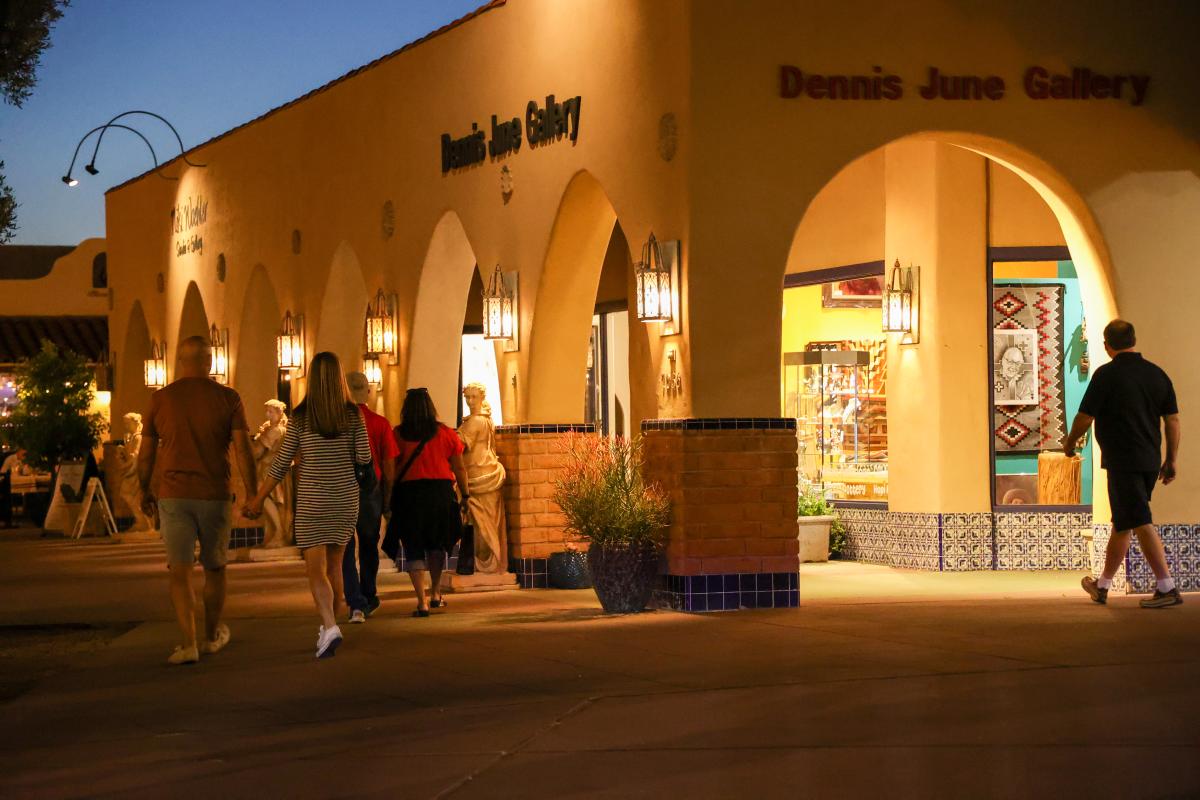 The legendary Scottsdale ArtWalk is held every Thursday evening (except Thanksgiving) from 7 p.m. to 9 p.m. in the Old Town Arts District. ArtWalk is a casual, go-at-your-own-pace evening where galleries host special exhibits, artist demonstrations and live entertainment. Themed Gold Palette ArtWalks, such as the Western Week, Native Spirit and Scottsdazzle events, are held on select Thursday nights throughout the year.