Some rounds of golf go so well that you never want them to end. Others can't end soon enough, especially if you're playing poorly. But barring a playoff to settle a bet, they all finish on the 18th hole. While Scottsdale is full of fun courses, some finishing holes stand out more than others. Here are five that make for some of the most memorable shots you won't soon forget.
---
---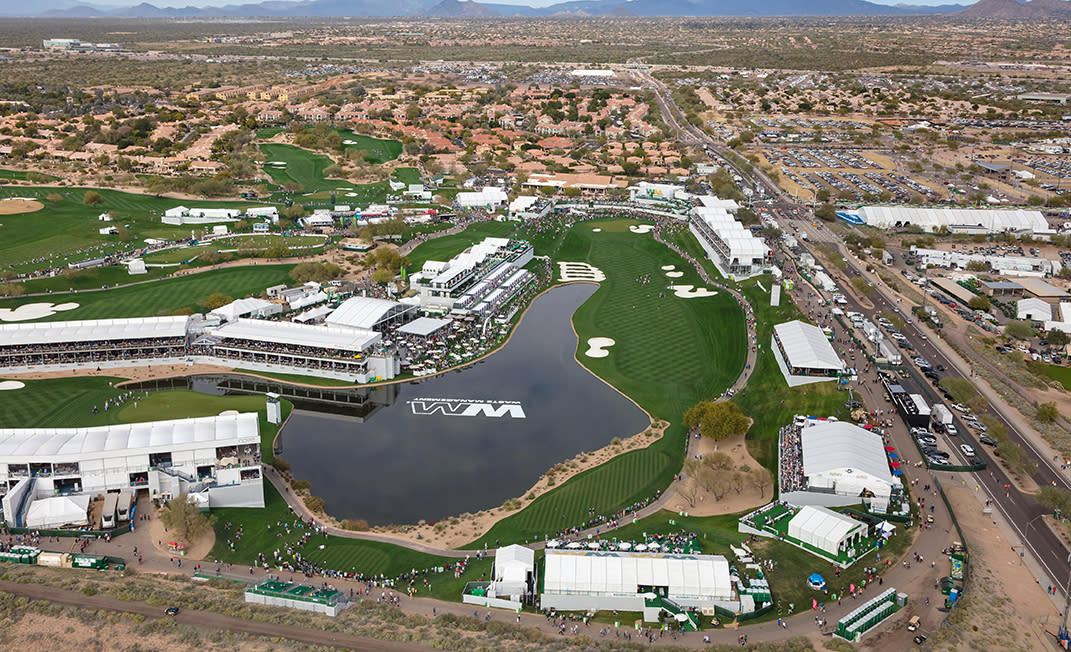 Talk about memorable golf courses! You'll be walking in famous footsteps here. Home to the PGA Tour's Waste Management Phoenix Open since 1987, this course's finale is a worthy 442-yard par-4, made more so after a 2014 renovation that added a grouping of evil church pew-style bunkers down the left side. You also may have to carry a lake, depending on which tee you're playing from.
---
---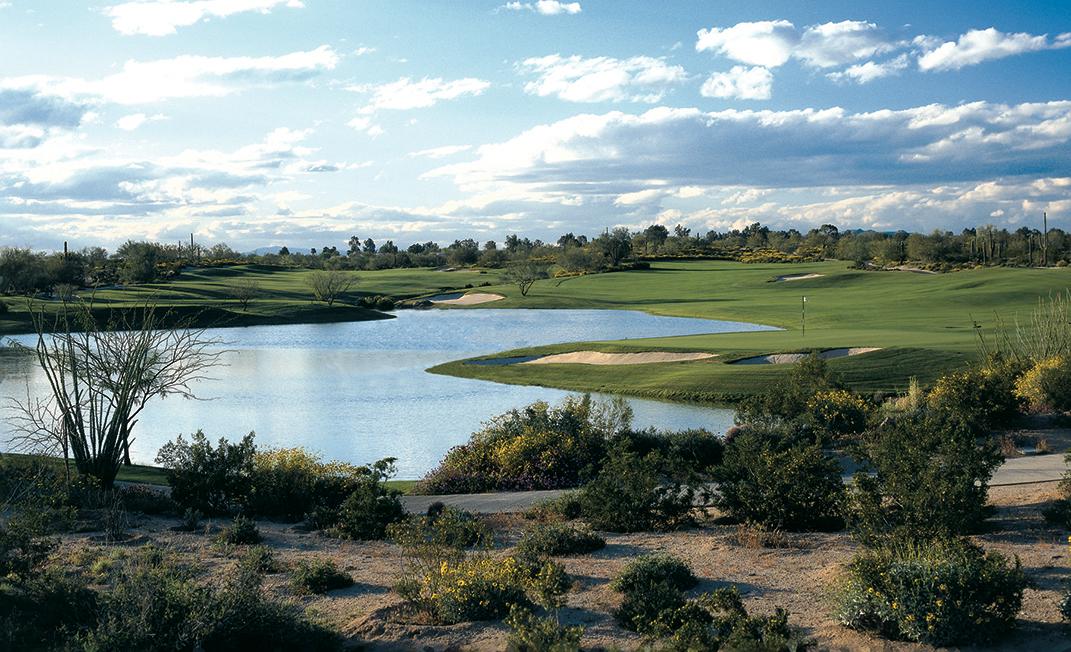 Position your downhill tee shot properly on this 521-yard, par 5 and you may be able to go for the green in two. Making it tricky is a fairway sloping noticeably from left to right, and a massive lake right of the green. This closer has tested the best women's and men's college golfers when Grayhawk hosted the NCAA Division 1 Women's and Men's Golf Championship in the late spring of 2021 and 2022.
---
---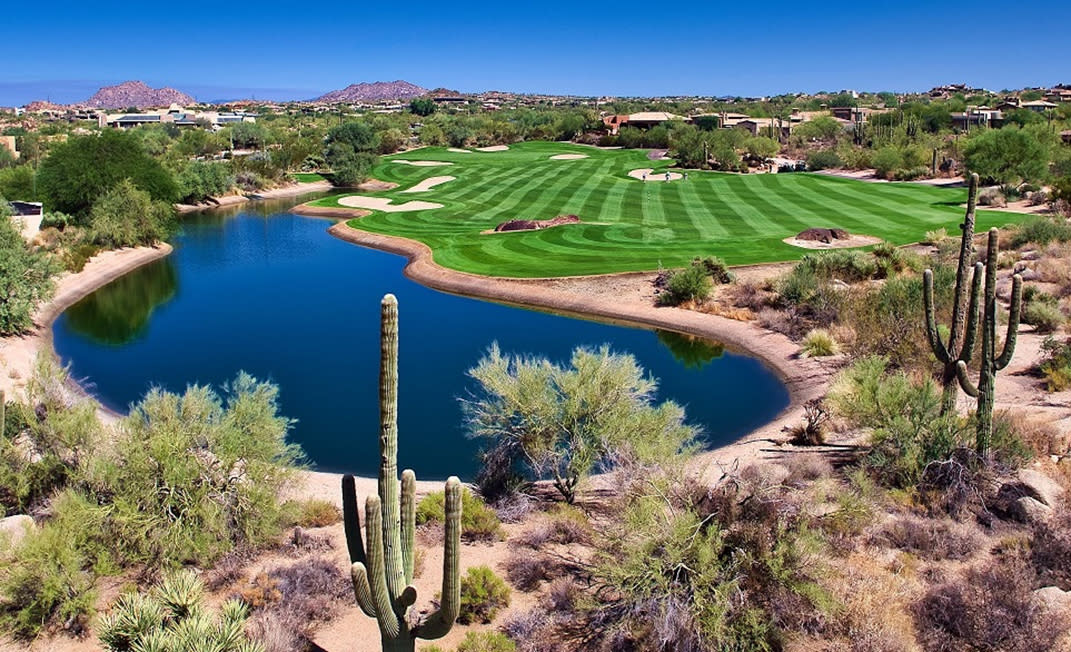 Enjoy the view from this elevated-tee, 370-yard par 4, but do avoid three fairway bunkers and another four almost encircling the green, which itself has a devilish false front. This memorable hole is sure to keep you recounting your experience! 
---
---
A 2018 renovation of this resort course made the closing par 5 a little bit easier. But just a little. Architect Phil Smith increased the landing area over a new fairway bunker on this dogleg right by pulling back an existing pond farther to the right. But you still have to cross that water hazard to reach the green.
---
---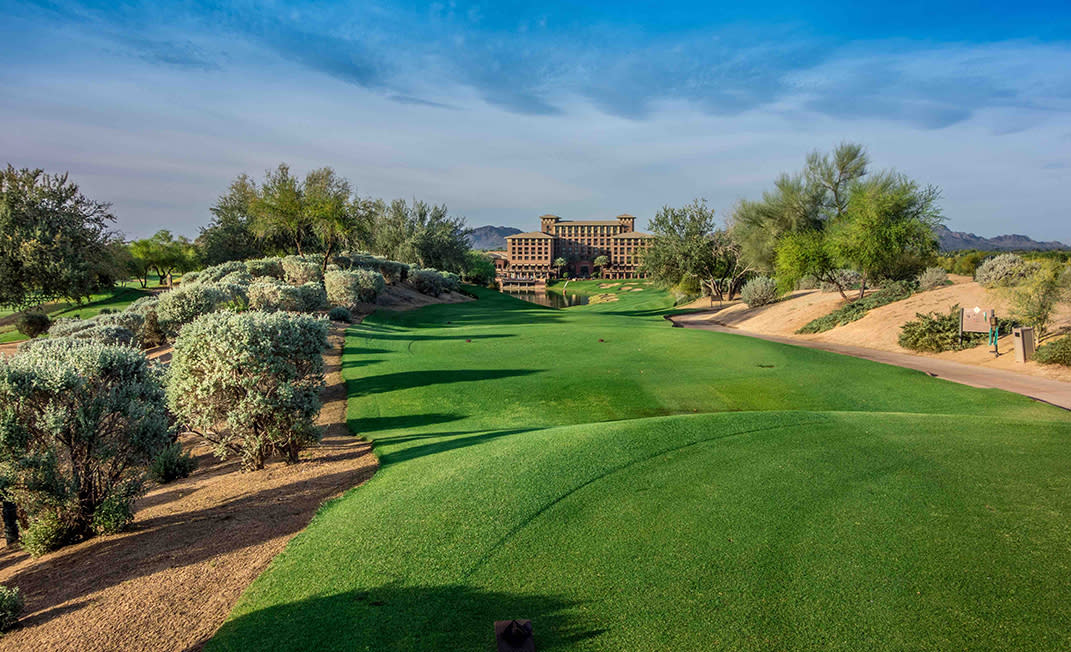 The closer on this nine, one of three at this facility adjacent to The Westin Kierland Resort & Spa, ends with a dramatic 531-yard, par 5. Tee off on the property's highest point and then avoid the water all the way up the left side to a green almost completely surrounded by bunkers.