Arizona does some things better than other places. Sunsets are one example. Hamburgers are another of our specialties. This is cattle country after all. The legacy of the great beef herds has led to a proliferation of first-rate burger joints. My modest goal is to try them all.  
Burgers and I share a lifelong love affair. I was smitten from the start. In the third grade, I discovered that my school lunch money would buy a fresh-grilled burger at a neighborhood diner. Despite repeated detentions and calls to my parents for leaving school grounds, I never ate another cafeteria sloppy joe.
The burger is the ultimate comfort food because it is a flashback on a bun. The first taste transports you to a more innocent time when your world revolved around simple pleasures. So what are you waiting for? Bite into your delicious past. Here are some of my picks for the best burgers in Scottsdale.  
---
---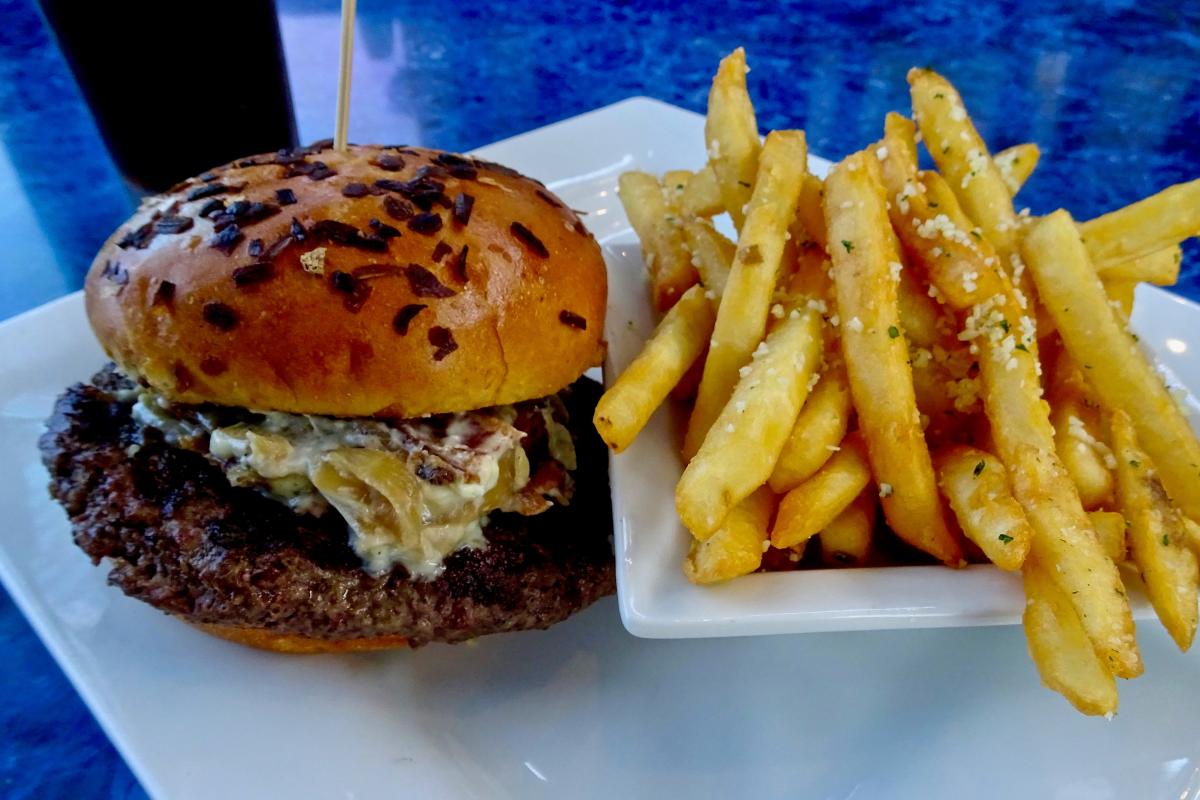 At this open and airy North Scottsdale eatery, you can create the burger of your dreams. Choose the types of meat, bun, toppings and sauces. You can even dip into the kitchen's stash of special ingredients. It's like you're whispering in the chef's ear. The possibilities are mouthwateringly endless. Or keep it simple and slide into one of their signature classics.
Hard to believe but five years ago, Blu Burger Grille was a failing restaurant. New owners took over and turned it around. It has thrived ever since with a wall covered in awards testifying to their success. It all starts with a foundation of quality ingredients, especially the meats. I opt for the Blu Burger that starts with a Black Angus patty so tender I wonder how it ever kept a cow upright. Cradled on an onion bun, it wears a crown of hearty gorgonzola cheese, caramelized onions and center-cut, applewood-smoked bacon. The ingredients blend beautifully as the silky soft burger melts in my mouth.
---
---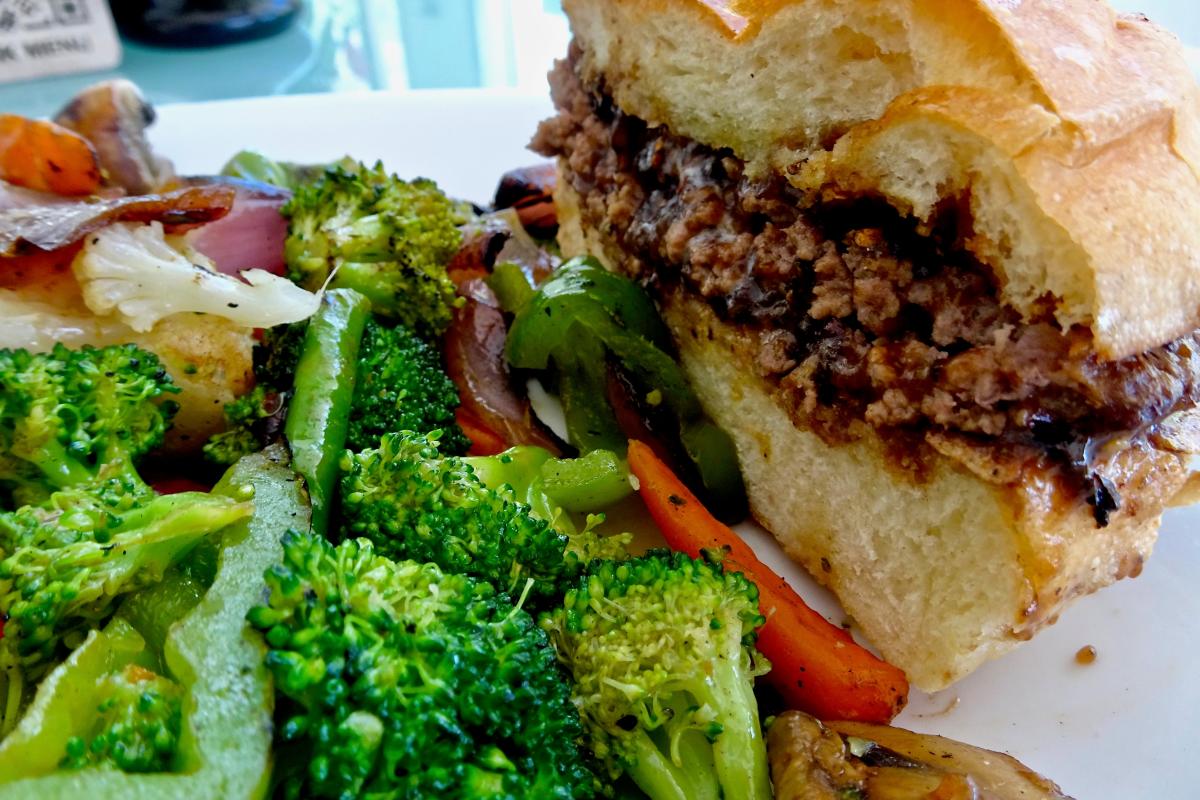 The most startling thing about AZ88 is that they let me in. This Scottsdale landmark is known for hip and stylish clientele. I qualify as neither. Yet the AZ88 staff could not be more gracious, ignoring my faded t-shirt and dusty hiking boots. Someone else will have to describe the saloon's legendary martinis and chic late-night scene. I'm here to talk about the burgers, which happen to be exquisite.
Their patties are ground fresh and delivered every morning by local butcher, French's Meat Shoppe. They offer only a handful of different burgers but each with a distinctive flavor profile. The Bigger Mac topped with a full lineup of lettuce, cheese, pickles, onions, Thousand Island dressing, nestled on a toasted sesame roll conjures up childhood memories while satisfying grownup taste buds. But for me, the Burger Au Poivre is their masterpiece. Crusted with black peppercorns and splashed with a minced red onion burgundy sauce, it is complex without being fussy. The bite of the pepper enhances the sumptuous sauce. This is steak in casual clothes, which may be why I think makes it one of the best burgers in Scottsdale.
---
---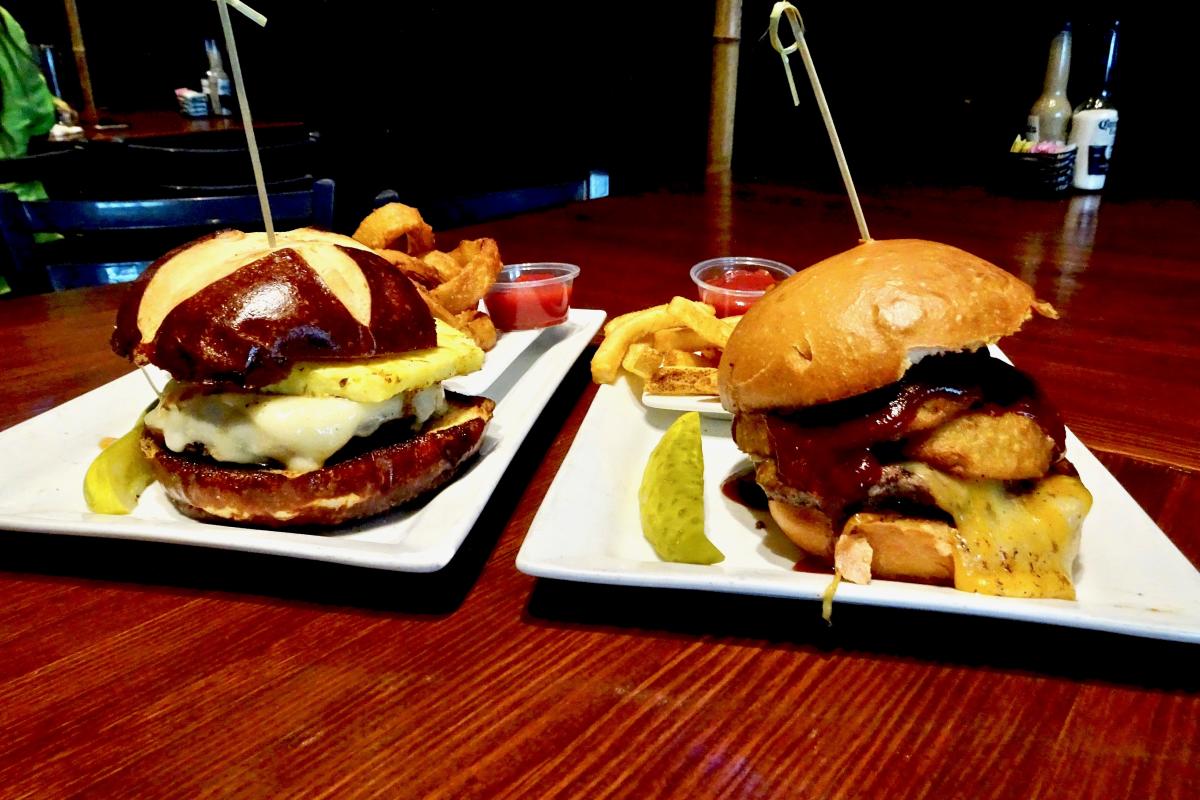 For a decade, Rehab Burger Therapy has been an anchor of Old Town Scottsdale. The eatery sports a funky beach theme with happy revelers spilling out onto the patio. But in the kitchen, there's definitely a mad scientist vibe going as they concoct 20 different burgers in an array of creative and surprising combinations. Burgers come in two sizes, the 10-ounce "rehab" and the 5-ounce "relapse." Some of the monstrous rehab burgers are piled so high with toppings they can't be eaten under a ceiling fan.
The PBJ & Bacon Burger seems like the sort of thing that Vegas-era Elvis would order. Tempting, but I'm not sure I would be able to fit into my bejeweled jumpsuit afterward, so I opt for the Backyard BBQ Burger. It is stacked with onion rings, Colby jack and a spicy pineapple barbecue sauce, which brings a nice zing of soft heat. At Rehab the tinkering never stops, with a different specialty burger trotted out every weekend.  
---
---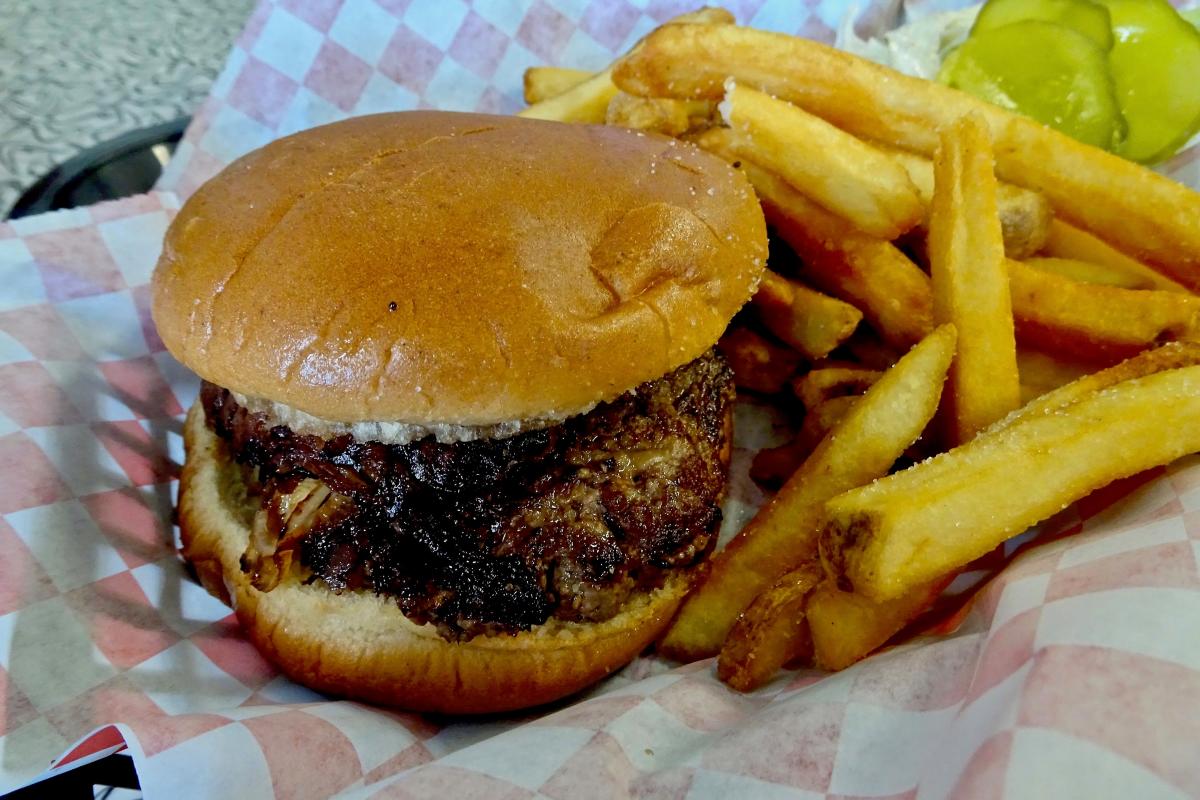 Walking into Happy's felt like I had come home. It's a journey back to a more innocent era. Tucked away amid a hodgepodge of shops behind Scottsdale Road, Happy's is 50s-style diner/malt shop. It's the kind of joint where you expect to see Fonzie leaning against the jukebox. The burger is old-fashioned as well; fresh Angus patties wrapped in caramelized onions nestled on a soft steamed bun. Feels like a little joy bomb going off across my taste buds, luscious and tender with the subtle sweetness of onions riding in on the back end.      
They cover all sizes of appetite at Happy's. Their slide-burgers deliver a blast of beefy goodness in a compact guilt-free package. Signature burgers are stacked with double patties. Those with a serious appetite can dig into one of their handcrafted half-pounders, like the Ultimate Burger topped with fried egg, bacon, mushrooms, grilled onions and a slice of cheese. Save room for a shake or maybe a slice of their homemade cheesecake
---
More Great Scottsdale Burgers
---
Hand Cut Chophouse
Enjoy gourmet burgers made from 100 percent grass-fed beef in a stylish setting.
Daily Dose Old Town Bar & Grill
This comfortable and casual Old Town hangout invites you to think outside the cow when they start waving their tasty house-made turkey burger around.
Karsen's Grill
A longtime favorite of Cactus League fans, this cozy Old Town bar also serves a surprising upscale pub menu including a full slate of juicy burgers.