How to Spend 24 Hours in Scottsdale
There are so many places to see and things to do Scottsdale that you might wonder how on earth you can do it all in just 24 hours. Truth be told, you can't – but you can experience several of the city's best offerings with a carefully curated itinerary! Here are a few insider tips and tricks that will help you make the most of a quick visit to Scottsdale:
---
HOW TO START YOUR DAY
---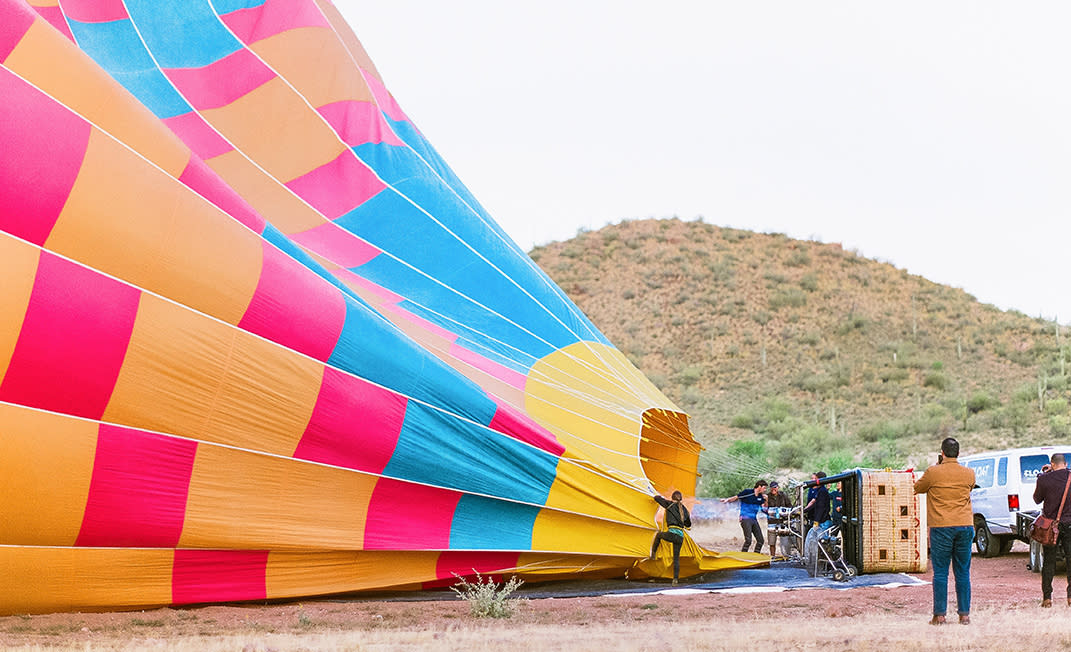 Kick-off your trip by enjoying a beautiful Sonoran Desert sunrise from the sky! Book a flight with Hot Air Expeditions and watch the mountains glow as you float over the lush Sonoran Desert. If aerial adventures aren't your thing, book a mountain bike ride with Wild Bunch Desert Guides and explore the desert on two wheels. Not only will you get in a great workout, but you will also get to see the desert's beauty up close! You even get to hug a cactus!
---
MORNING FUEL
---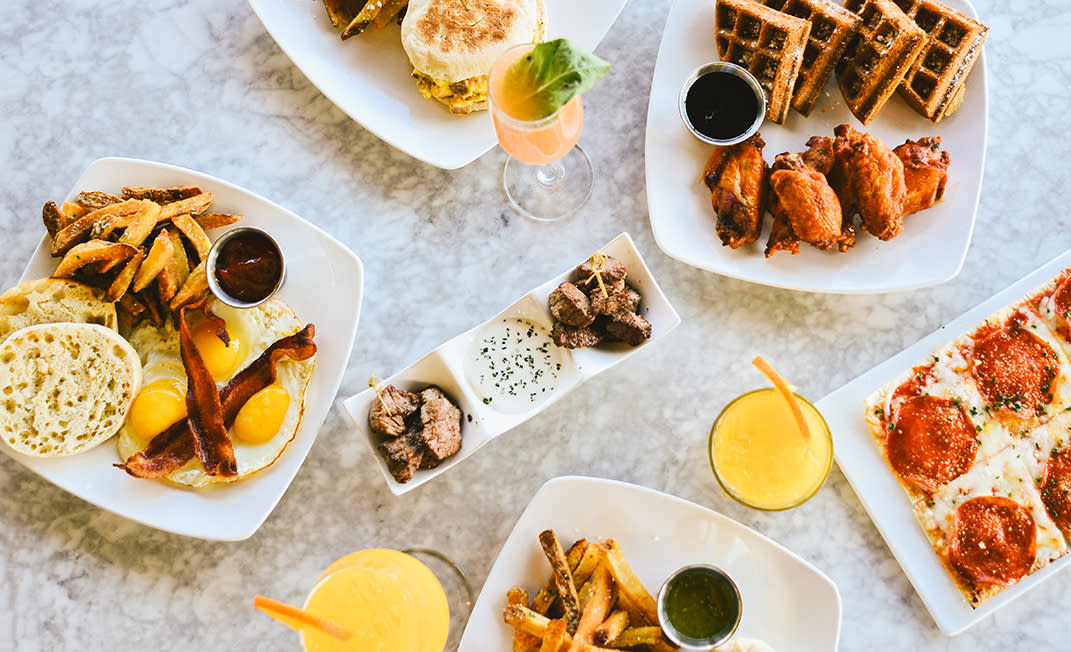 After being active all morning, you'll definitely have an appetite. Lucky for you, Scottsdale is home to more than 800 restaurants offering a wide variety of cuisines suitable for any palate. If you're hungry for something fresh and clean, head over to True Food Kitchen. They have healthy options like the Sunrise Bowl with organic sunny side up eggs, grains, sweet potato and a cilantro pumpkin seed pesto, or the Vegan Chorizo Bowl made with jicama slaw, avocado, Anasazi bean and corn tortillas. If you're in the mood for something heartier, make your way to Hash Kitchen for dishes like Brunch Lasagna, Herb Fried Chicken and Waffles, and their 60-ingredient BYO (build-your-own) Bloody Mary Bar. Other great options are Morning Squeeze, Daily Dose, and Breakfast Club.  
---
MID-DAY FUN
---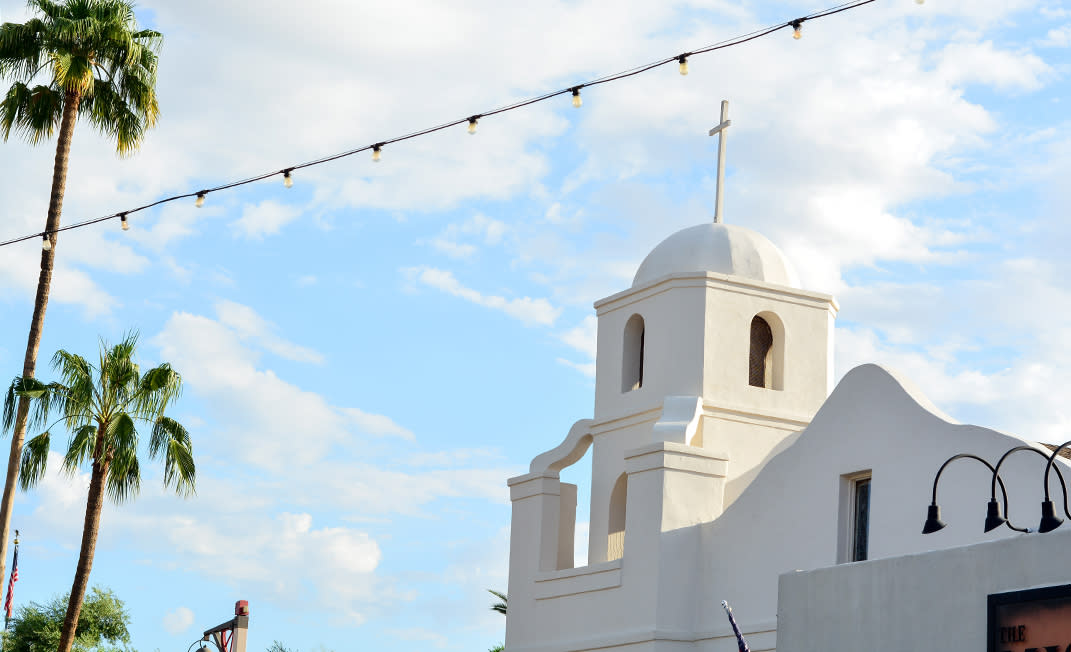 Spend the middle of your day exploring Old Town Scottsdale. From original Western storefronts to vintage clothing and Native American jewelry, you'll find a wonderful piece of Scottsdale to take home. If you want to learn more about the history of Scottsdale, schedule a tour with the Ambassadors of Old Town who can tell you all the fun facts about what the town used to be and what it is today. If you get hungry while exploring Old Town, head over to The Mission for delicious authentic Mexican cuisine. Order their tableside guacamole and watch them make your appetizer from your seat! Don't forget to order a few tacos and refreshing margaritas for the full experience. If you're in the mood for something sweet, stop by Sugar Bowl, Old Town's renowned ice cream shop. Order a classic Hot Fudge Sundae to split with the family or get a few scoops to go!
---
EVENING OUT
---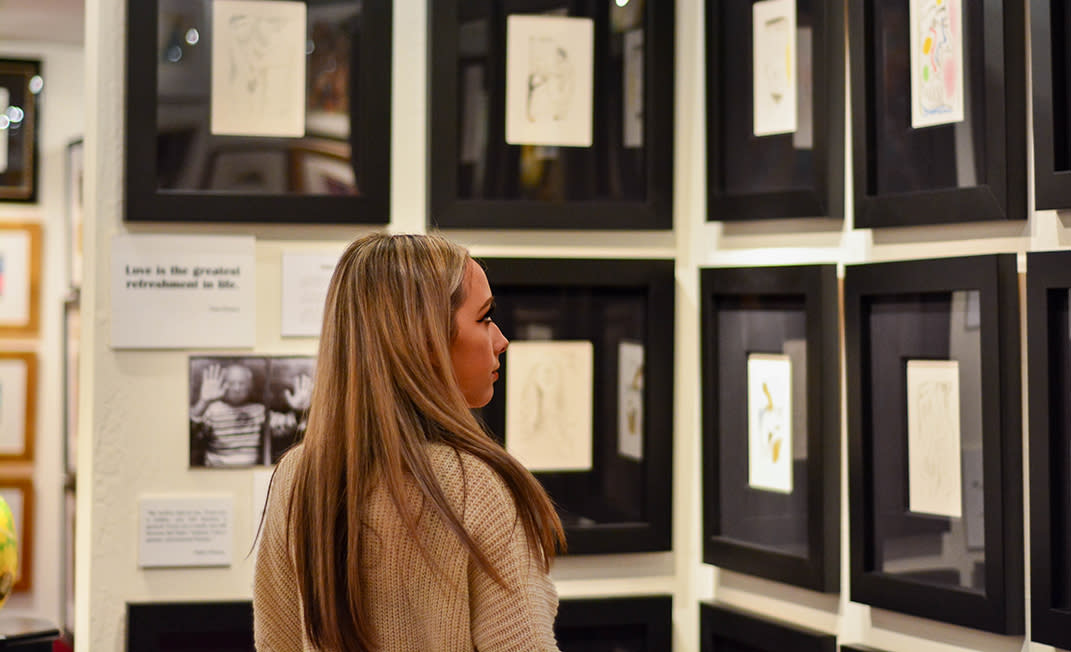 As the sun sets, Old Town Scottsdale takes on a whole new vibe. Make your way to the 5th Ave Shopping District to explore Scottsdale's unique boutiques and have a few glasses of Arizona wine at any of the tasting rooms along the Scottsdale Wine Trail. You also can take a stroll through some of Scottsdale's art galleries like American Fine Art to see classic modern pieces from Andy Warhol and Banksy, or Amery Bohling for original Arizona-inspired pieces. When you're ready to dive into some more of Scottsdale's delicious eats, make your way to FnB where James Beard Award-Winning Chef Charleen Badman is serving up creative cuisine and local flavors.
---
IT'S GETTING LATE
---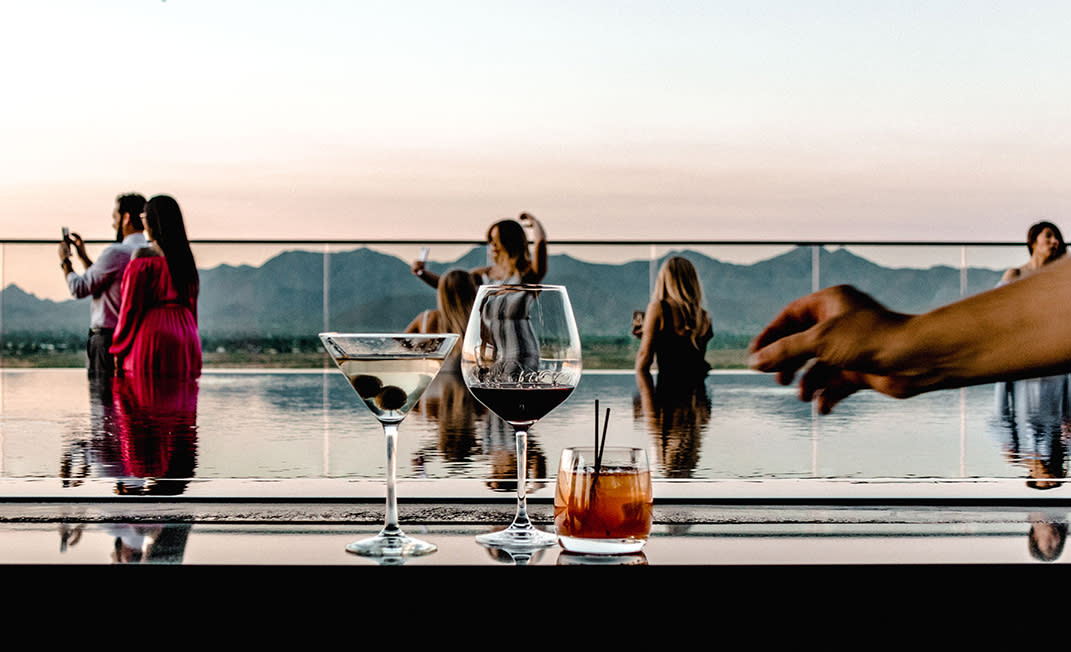 The sun is down but you're not ready to sleep just yet – don't worry there is still plenty to do in Scottsdale after hours! Head to the Entertainment District to dance the night away at Dierks Bentley's Whiskey Row (maybe you'll get lucky and see him there). You also can grab a drink and a dance at many of the bars and nightclubs such as Riot House, El Hefe, Bottled Blonde, The Hot Chick and Boondocks – all which are within walking distance from each other! If you're looking for some local favorites, wave down a golf cart (like Uber but more fun) and have them take you to Rusty Spur, Patties or Coach House! Now that's how you end a day in Scottsdale!