Bid adios to the outdated notion that Scottsdale cuisine is defined by cowboy grub and Southwestern fare. This vibrant city is now recognized as a top culinary destination with an incredibly diverse food scene. Via its broad range of international restaurants, you'll be transported through the flavors of South America, Italy, Spain, Persia and Polynesia right here in the American Southwest.
Get ready to embark on an international culinary tour, all without leaving Scottsdale city limits.
---
---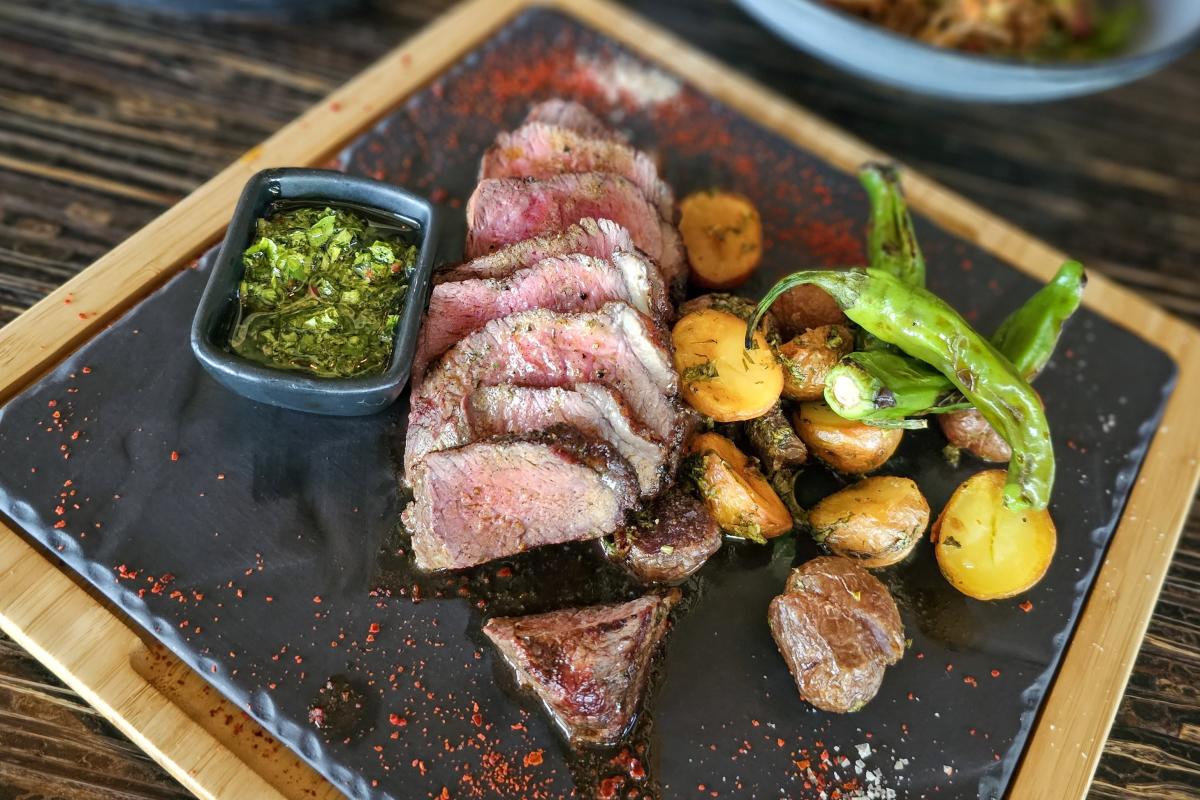 Start your adventure at Toro Latin Restaurant & Rum Bar for an exploration of flavors from across Central and South America intertwined with the region's legacy of Asian influences. Admire the lush golf course view as you enjoy one of their famous Pisco Sours, a cocktail made from a unique grape brandy produced in Peru and Chile. Share starters like flaky empanadas stuffed with sweet corn and Manchego cheese, or silky hamachi ceviche with mango and aji amarillo, a yellow Peruvian chile. Make your way to the churrasco section of the menu for a taste of Brazilian barbecue, whether its lamb, achiote chicken or beef, such as the special picanha cut, a triangular cut prized for its tenderness and marbling.
---
---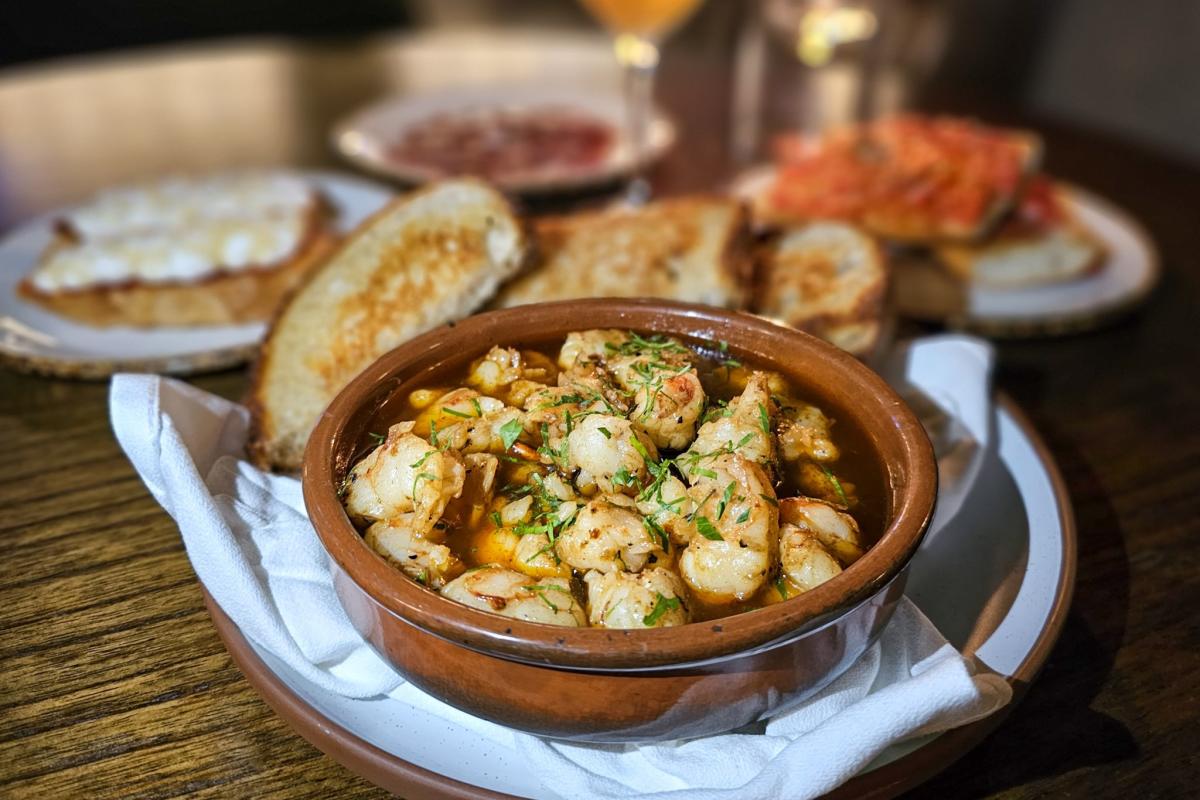 While Arboleda celebrates the Mediterranean from Italy to Greece, their Spanish dishes are among our favorites (the team traveled through Spain for extensive R&D). Relax with a Sueño, Arboleda's ode to Spain's famous goblets of gin tonic, and soak up the beautiful airy space anchored by an olive tree. When you're ready for tapas, order a glass of aromatic sherry and choose from small plates like jamón Ibérico de bellota (the luxurious Spanish ham made from acorn-fed pigs), patatas bravas (crispy potatoes with smoked paprika sauce) and gambas píl píl (shrimp with garlic and chile). Juicy Ibérico pluma, a pork loin cut not often seen outside of Spain, and weekend paella specials, are amongst the tempting entrée options.
---
---
Island-hop at Hula's Modern Tiki for a trip to the tropics. Tiki classics like Hula's best-selling Mai Tai, Painkiller or Zombie decked out in festive mugs and colorful umbrellas sets the vacation mood. Graze on pū-pūs like island-style poke, beef skewers with lime-curry dipping sauce, spicy fish cakes with ginger aioli and chicken wings glazed in Asian BBQ sauce. Hula's is also known for its mouthwatering Hawaiian dishes, so try the macadamia-encrusted hapi (Hawaiian sea bass) with mango-papaya sauce or Duke's Luau Pork Plate loaded with slow-roasted pulled pork, pineapple, steamed rice and slaw. If you've saved room, end your visit with coconut cream pie – go traditional or get the cocktail version with vodka, coconut and caramel liqueur.
---
---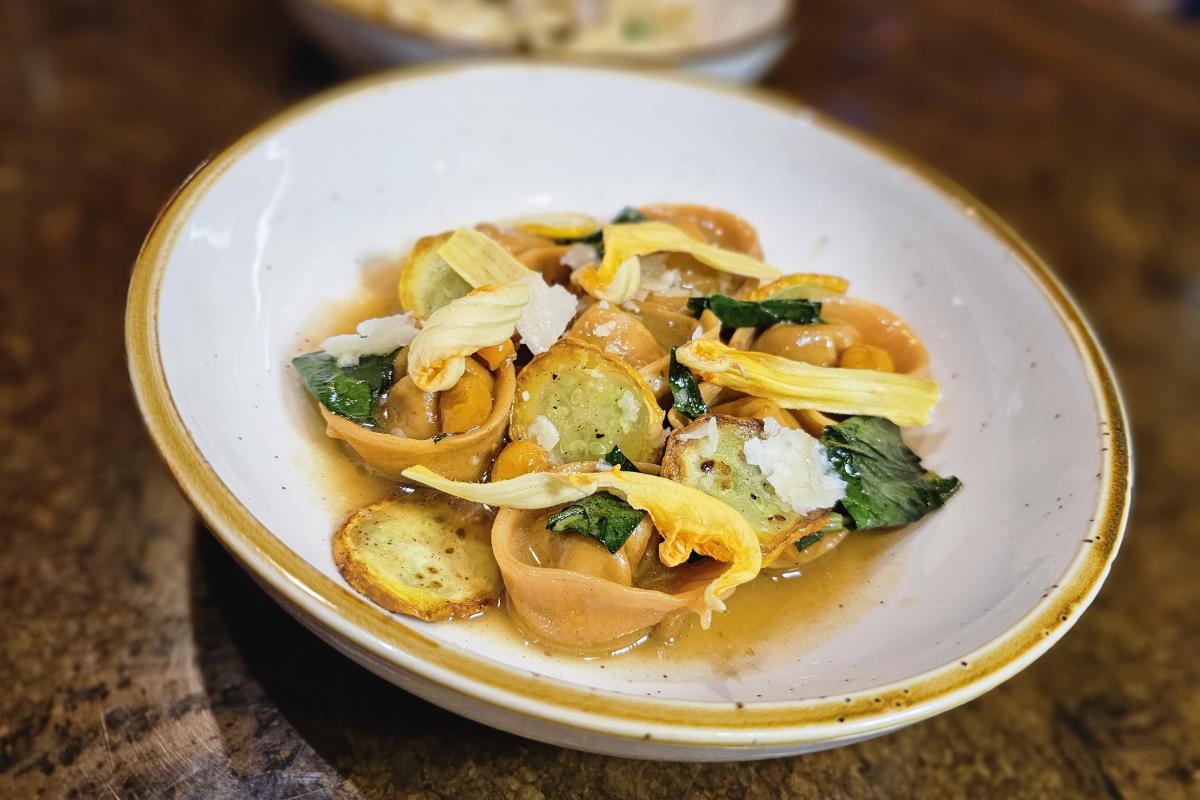 At comfortably elegant La Famiglia, an all-Italian wine list is poured with dishes celebrating Italian tradition with a modern finesse. Linger over prosciutto and sweet local melon or plump garlic-scented mussels garnished with crispy guanciale while a grand piano plays in the background. Handmade pastas honor Old World techniques such as silky cappelletti pasta enveloping a filling of ricotta and eggplant, or lasagna layered with sheets of basil-infused pasta, fork-tender braised short rib, provolone fonduta and whipped ricotta. Entrées include specialties like porchetta, rolled with fennel, anise and rosemary and slow roasted to perfection. And what Italian meal is complete without cannoli and a digestivo of homemade limoncello? Molto delizioso!
---
---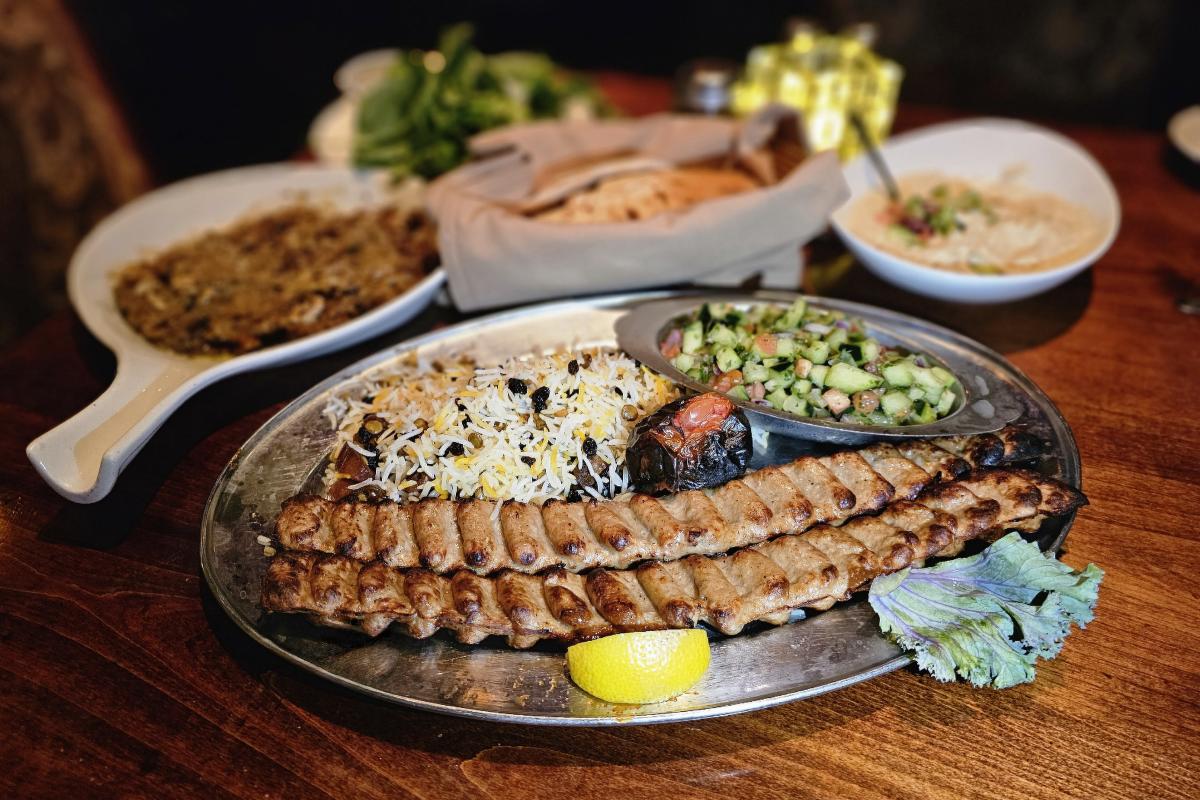 Glittering chandeliers and stately columns usher you into the ornate Persian Room. Enjoy complimentary bread baked in a clay oven with butter, onion, and fresh basil while you sip on doogh, a carbonated yogurt drink. If you're a fan of baba ghanoush, prepare to fall in love with kash o'bademjan. In Persia, the richness of roasted eggplant is elevated with sauteed onions and creamy-tangy kashk (yogurt whey) and topped with dried mint and crispy garlic. Choose from an array of grilled meats such as lamb koobideh (minced lamb kebabs) with adas polo (saffron-scented basmati rice studded with lentils, raisins and dates), sabzy polo (rice with parsley, chives, dill and cilantro) and skewers of charbroiled marinated salmon, or stews like fessenjan with chicken and ground walnuts in a tangy pomegranate molasses sauce. End your Persian feast with Turkish coffee and bamieh, fried donuts soaked in saffron and rosewater syrup.