Once upon a time, the American West was truly wild and remote, a mythical place to seek and find your fortune. In particular, the Arizona Territory was considered so lawless that it was refused statehood until 1912. But that Wild West is now the Old West, and well worth a rollicking day trip, on an easy, three-hour cruise from Scottsdale to the most famous western town there is, Tombstone.
Get an early start down the I-10, which veers slightly left in Tucson, and exit south on Highway 80 near Benson. Twenty-five miles later you'll see Tombstone on the horizon, a mirage that suddenly blinks into reality as you begin to enter Arizona's wild west. Park on Allen Street, the most famous main street of Western legend, and stroll the town. My "can't-miss" stops are the infamously wicked Bird Cage Theatre, which ran a nonstop, high-stakes poker game for eight years and five months. Then drop in to the period-perfect office of the Tombstone Epitaph, where you can buy a reprint of the issue describing the events of October 26, 1881 at the O.K. Corral. And everyone loves to walk about the Boothill Graveyard, where the infamous trio of "Cowboys" lie buried, victims of their feud with the Earp brothers and Doc Holliday. The many hand-lettered grave markers alone are worth the "suggested" entrance fee, as testaments to the varied ways in which one could meet their maker.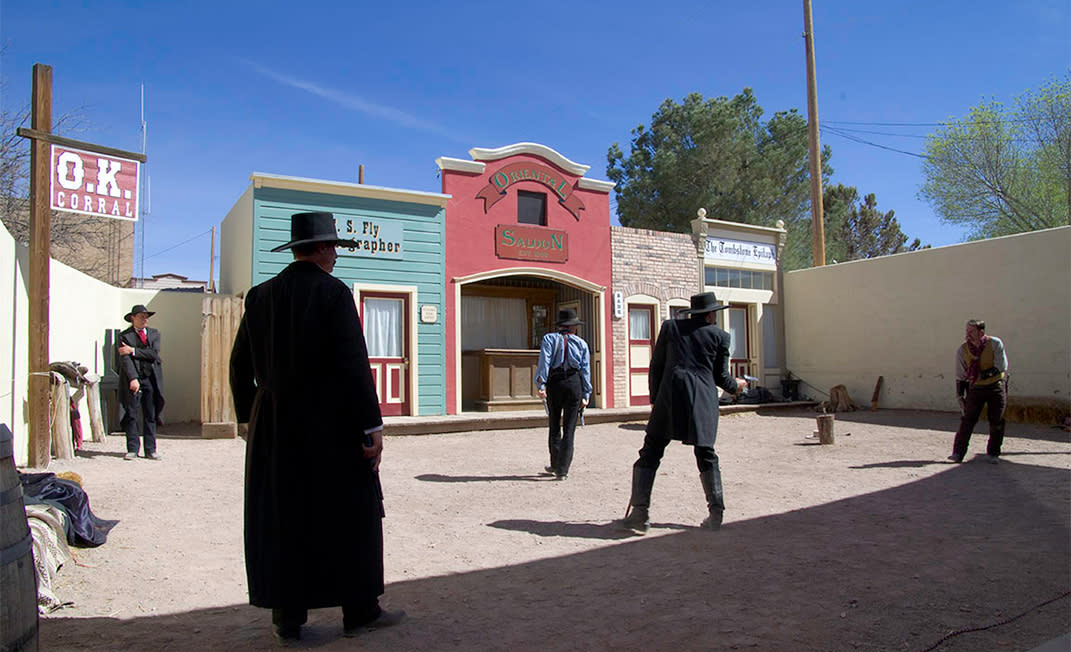 All that excitement makes your throat dry, and my favorite shady place to quench my thirst is Big Nose Kate's Saloon, once the Grand Hotel. Drink up at the long bar, original to 1880, where villains and heroes made the whiskey flow. You can dine here too, and then saunter down Allen Street to take in a surprisingly well-acted, new-age version of the infamous shootout at the OK Corral. Pay attention, as the actors reveal details you may have missed in the movies. It's the best live show in town.
'Tis a geological oddity that Tombstone and Bisbee, respectively Arizona's greatest silver strike (32 million ounces) and copper bonanza (nearly 4 million tons), are just 23 miles apart by highway. That short but scenic drive south climbs into the Mule Mountains, where a copper queen of a town is flourishing again. Bisbee is a splendid place to while away the afternoon – it's quieter than Tombstone and is home now to artists and distinctive shops. Take the Tombstone Canyon exit and meander past restored miners' cottages until you reach the heart of Bisbee. Old Bisbee Brewing Company, located in Brewery Gulch, is the best spot to wet your whistle, but roam the winding streets on foot, stretch your calves and discover how surprisingly sophisticated Bisbee has become. Nothing is flat in Bisbee, and every October the town holds a 1000 Stair Climb event to celebrate just that.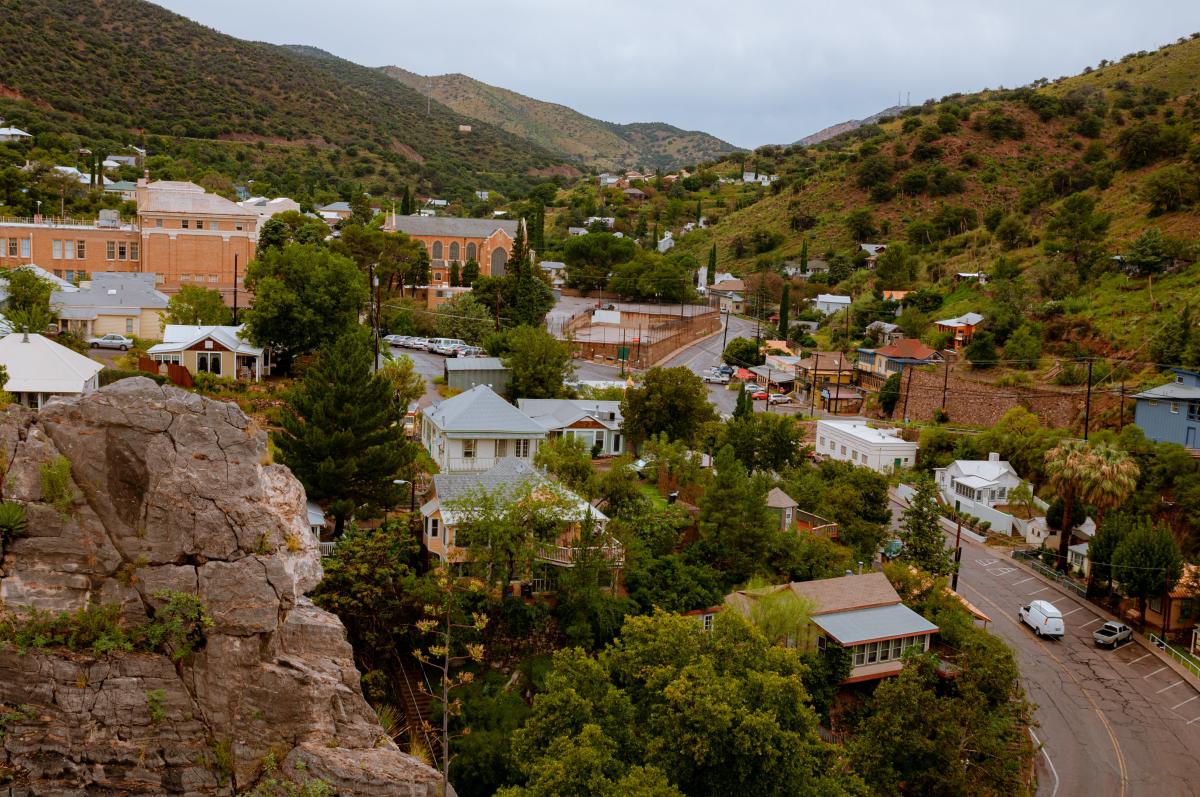 If you don't mind a late-night drive home, stay and dine at the beautiful Café Roka where Bisbee residents and visitors have feasted since 1992. You'll absolutely need reservations, but if you can get them, stay and savor what the New West has become. People once ventured to this rough and ready country for silver and copper, while now they return for a vista of history and a taste of Arizona's wild west.
The drive back to Scottsdale is a little more than three hours. You can choose to make this a day trip, or stay at one of the many historic hotels in Bisbee. Either way, you will have enjoyed a day in Arizona's best western town and will have many memories to take with you.