As a bit of a self-proclaimed foodie, one of my favorite things to do with out-of-town guests is introduce them to the best restaurants my city has to offer. Everyone wants to try local flavors, and that's easy to do here, considering we have some 800 restaurants citywide, the majority of which are locally owned and operated. But with that many restaurants to choose from, where do you begin?
I like to start with restaurants that take advantage of Scottsdale's five robust growing seasons and year-round farmers' markets, as well as those incorporating indigenous Sonoran Desert ingredients into their cuisine and turning them into American favorites. This diversity and seasonality always keeps local menus fresh – literally!
So, without further ado, here are my recommendations for sampling some of the city's finest local flavors.
---
---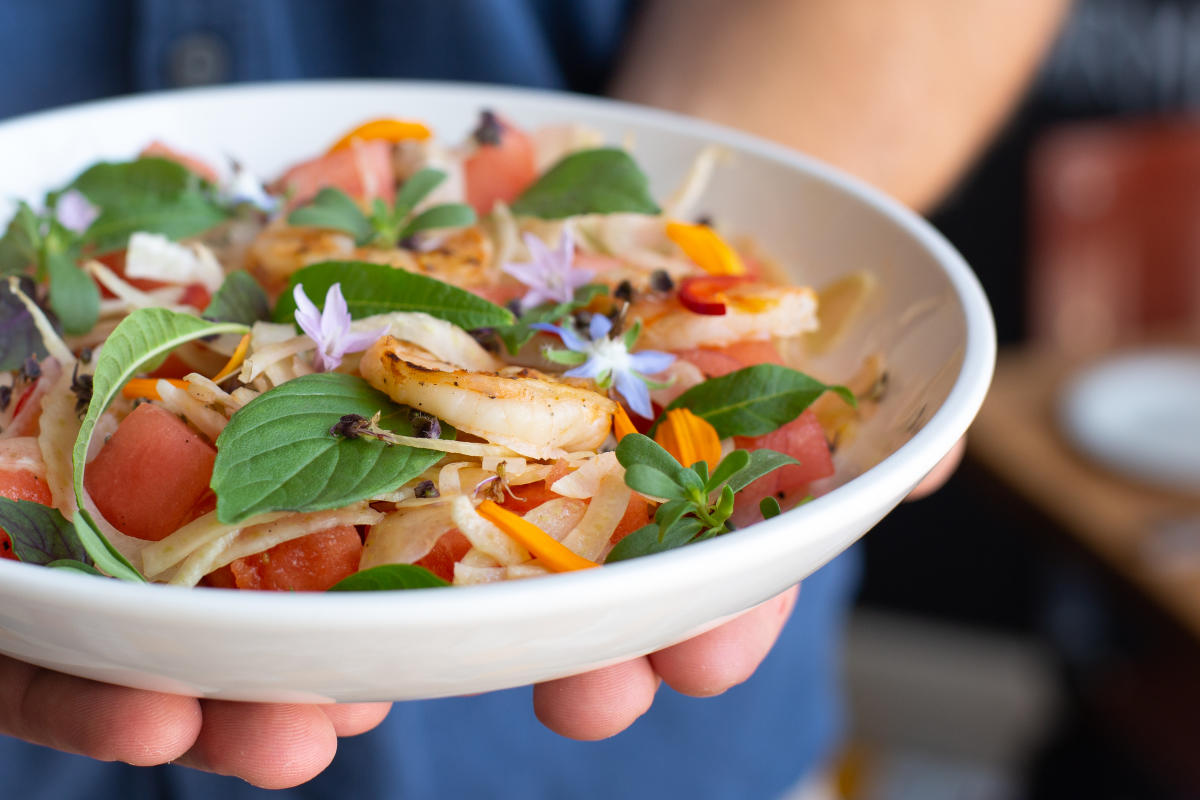 FnB's Chef Charleen Badman, a five-time James Beard award semifinalist known locally as "the veggie whisperer," uses local produce and indigenous ingredients in her veggie-forward, wine-centric menu.  She works closely with farmers across the state to source everything from peaches in the summer and snow peas and asparagus in the winter, to tomatoes and corn year-round. She also incorporates grains and vegetables used for centuries by the area's Native American tribes in her dishes. FnB's menu changes monthly based on what's growing at the time, to embody the true definition of farm-to-table cuisine. Bonus: As if learning you actually love spaghetti squash and rutabagas isn't exciting enough, you can get a taste of exquisite Arizona wine at this Old Town gem as well!
---
---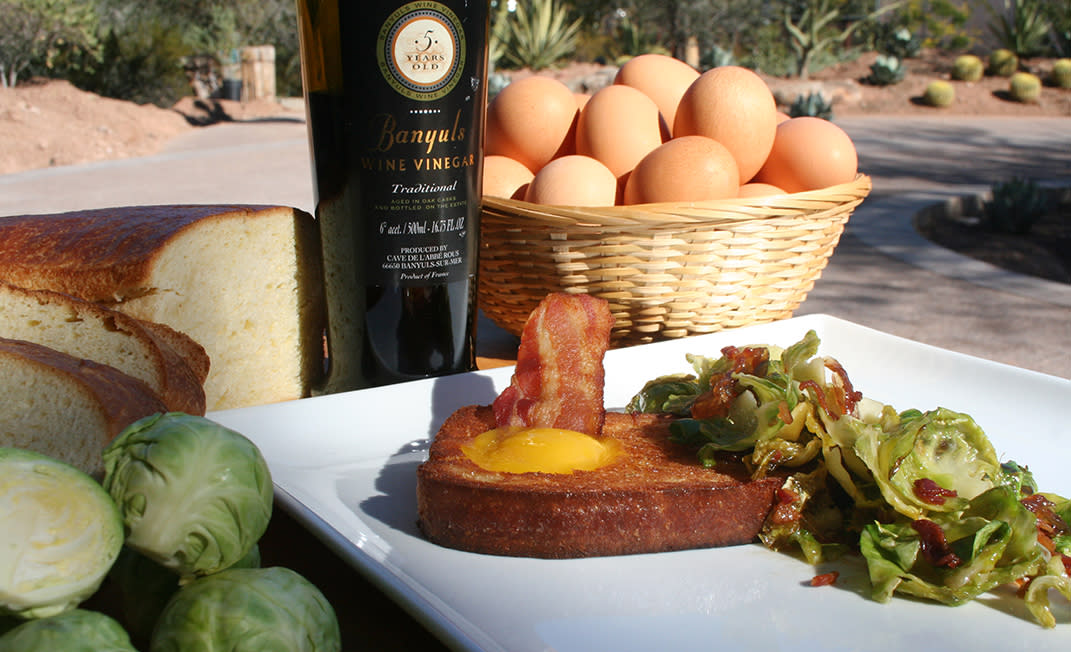 This serene spot at the Desert Botanical Garden also is no stranger to indigenous ancient grains, tepary beans and I'itoi onions. In addition to its highly acclaimed outdoor dining spaces, Gertrude's is known for seasonally inspired cooking that combines American favorites with classic cooking techniques, and flavors from Native America and around the globe. Their seasonal food and drink menus are designed featuring ingredients that celebrate many of Arizona's growers and producers. From robust salads and bowls, to beef, seafood and vegan delights, there's something seasonally and locally delicious for everyone.
---
---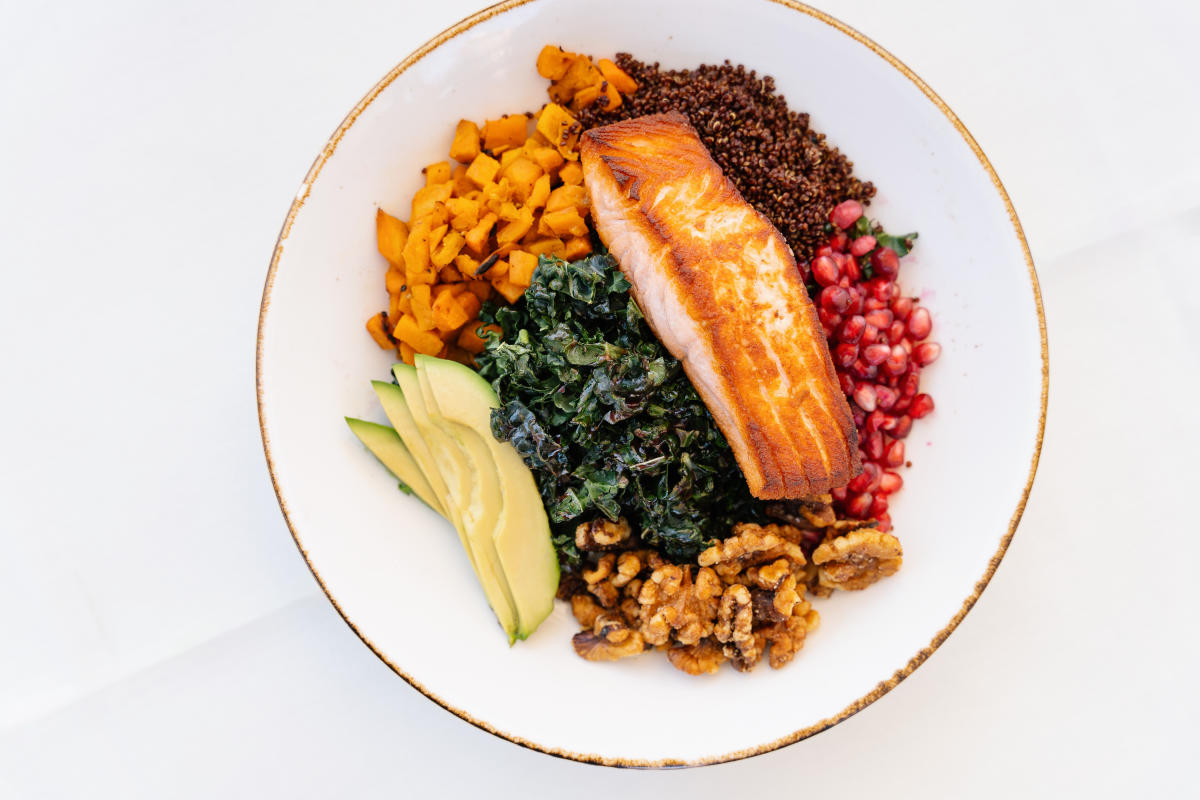 "Farm-to-table" is more than a catchphrase for LON's – it's their passion. Though there is almost always something new to try on the menu at The Hermosa Inn, the thing that never changes is the commitment to local farmers and producers. From McClendon's Select asparagus and Arizona Microgreens herbs, to Crow's Dairy goat cheese and Hayden Flour Mill's Semolina – and even Desert Blossom honey and Cotton Country Mesquite Syrup! – locally crafted and indigenous ingredients are an integral part of every dish created at LON's.
I'd be remiss if I also didn't mention LON's to-die-for cocktail menu, incorporating herbs from their garden and local ingredients like juice from Sun Orchard in Tempe. Order The Stetson; it's a signature cocktail and staple menu item for a reason.
---
---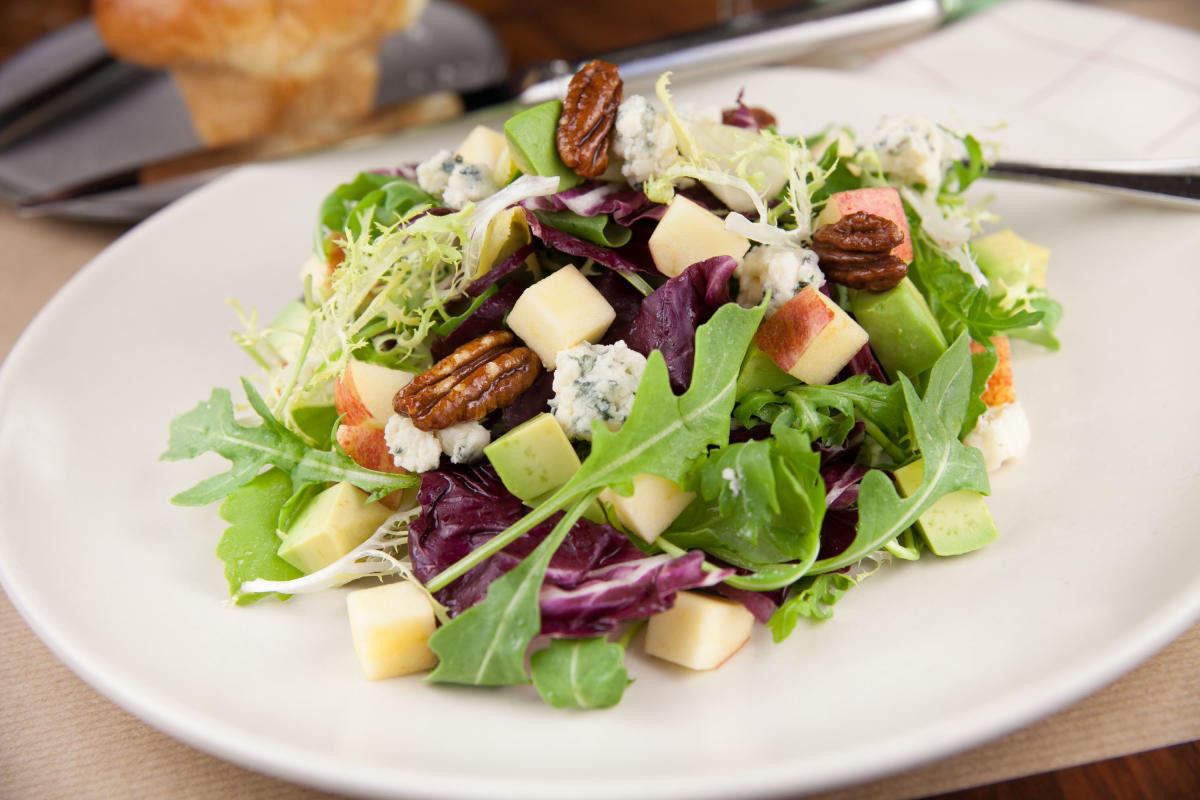 Though you'll never regret ordering a steak at this fine dining establishment at The Phoenician, don't dismiss the lighter fare options, dotted with desert-grown ingredients. Take, for example, the Roasted Alaskan Halibut, plated with baby New Potatoes, Arizona Sweet Corn from McClendon's Select and topped with a green olive-herb vinaigrette. There's also the J&G Chopped Salad, with frisee, arugula, McClendon's Select Arizona Pecans, avocado and bleu cheese; talk about delicious, and the experience is topped off with stunning views of the city below.
---
ZuZu + Hearth '61
---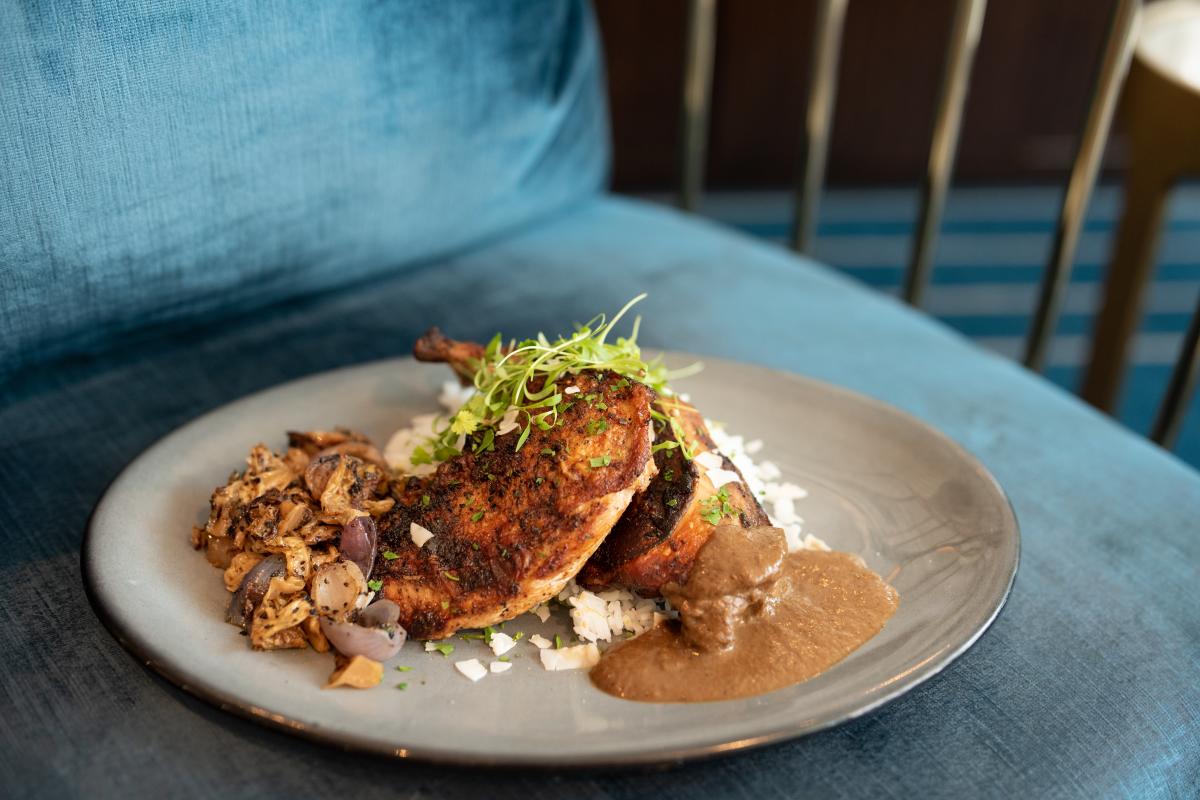 Sometimes – especially in the thick of summer in Scottsdale – you just need a good salad. Look no further than the seasonal Brussels Sprouts + Date Salad served at ZuZu at Hotel Valley Ho. With radishes and dates from Pinnacle Farms and brussels sprouts from Crooked Sky Farms in Arizona, plus manchego, asian pear, ninja radish, marcona almonds, and aged sherry vinaigrette, it's not your average bowl of greens. Over at sister property, Mountain Shadows, the Two Wash Ranch Jerk Chicken served at Hearth '61 is not to be missed. The chicken is sourced from – you guessed it – Two Wash Ranch in New River, Arizona and accompanied by savoy cabbage, pearl onion and coconut-lime jasmine rice.
---
---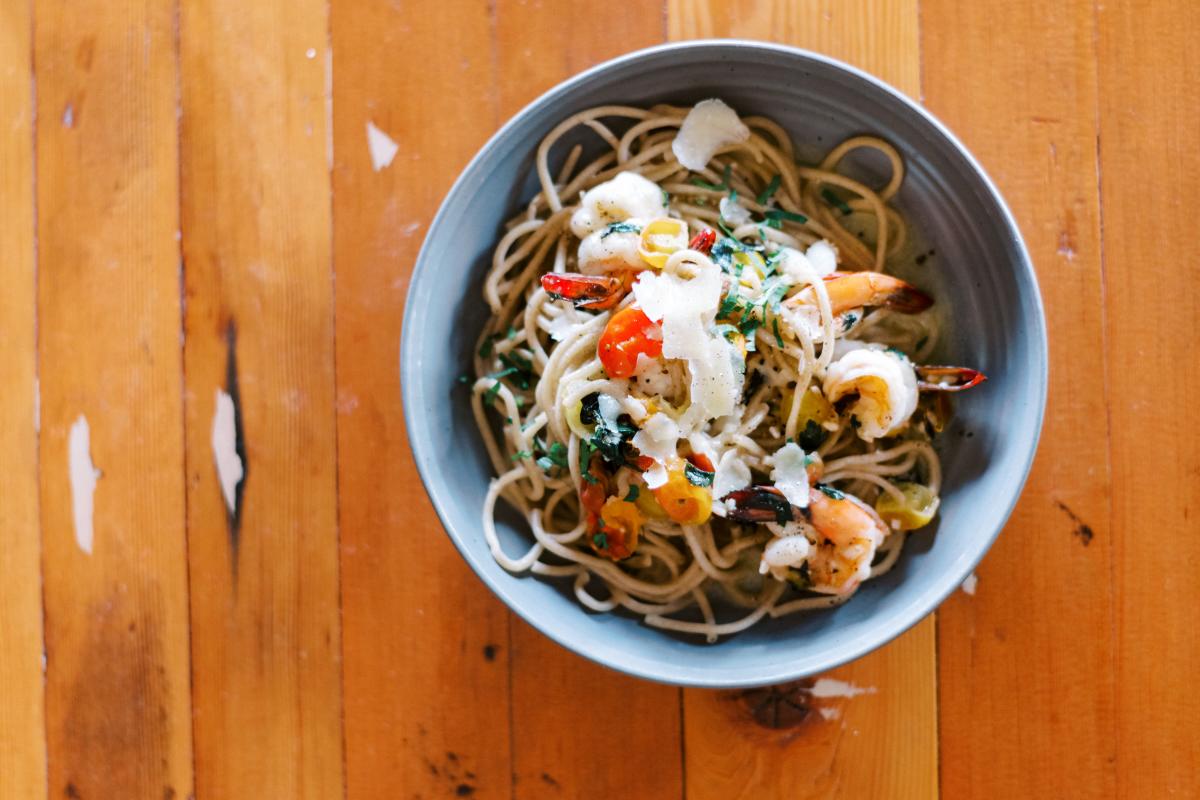 At this popular neighborhood hangout in Scottsdale, you'll find Chef Jeremy Pacheco at the kitchen's helm. Pacheco grew up on a farm right here in the Sonoran Desert and his family's Arizona roots date back nine generations, so it comes as no surprise that local purveyors are celebrated on the menu. For something vegetarian and delicious, opt for the Veggie Burger, with a vegetable patty made at Nexveg Vegetable in Flagstaff – about two hours north of Scottsdale – and using indigenous tepary beans. Or indulge in a decadent pasta dish, made with Sonoran Pasta Co. bucatini. No matter what, your tastebuds are in for a treat.
---
---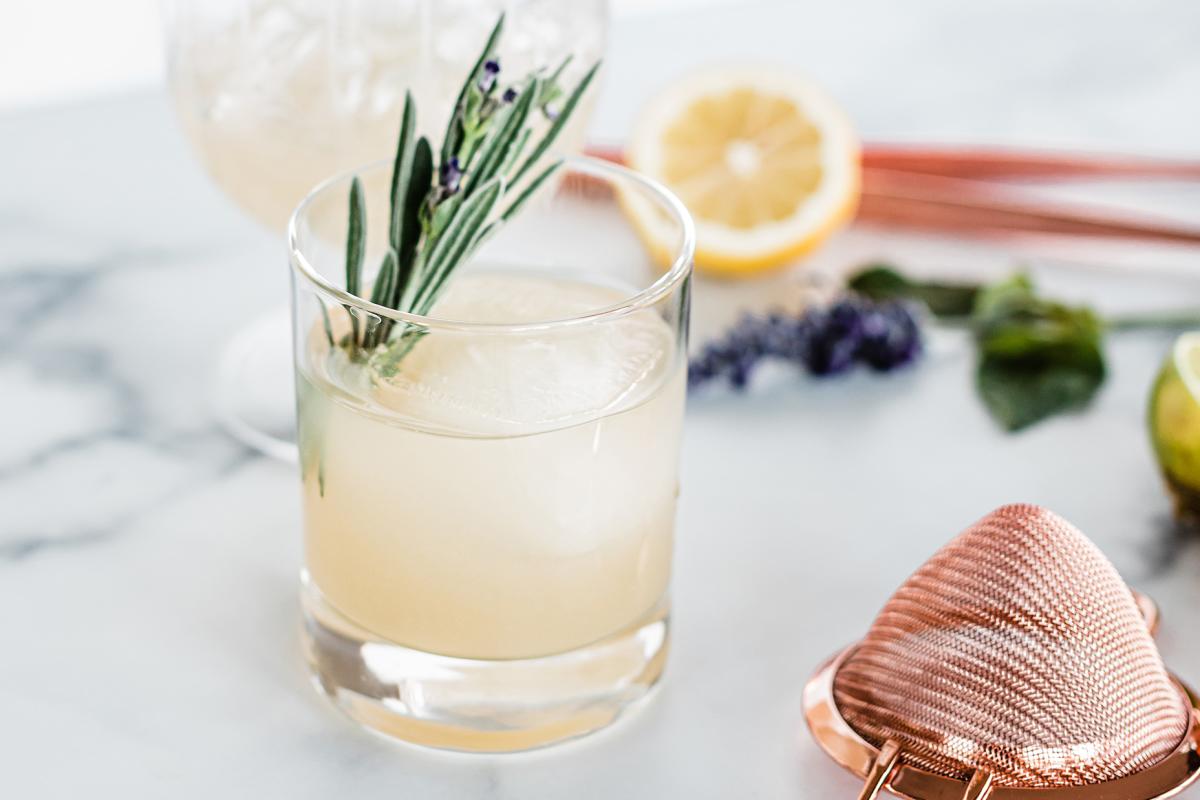 Finally, let's talk about Happiness Hour at Terras at CIVANA Wellness Resort & Spa. Before the sun sets in the desert, you can find the resort's mixologists outside picking fresh thyme, lavender, and rosemary from the resort's herb garden and medicine wheel, cold pressing citrus and vegetable juices, brewing fresh hibiscus tea, and infusing spirits with serrano peppers and ginger. For what purpose? To create thoughtful, well-balanced libations like the "Thyme Well Spent." This cocktail features Commerce Gin from Arizona Distilling Company, a locally made honey infused with house-grown lavender and thyme from the medicine wheel, a squeeze of fresh lemon, and a dash of bitters. And just when you thought it couldn't get more locally sourced, it's all served on a hand-cut ice cube from Artisan Ice, an Arizona company. Cheers!