Every year, a little ritual known as Spring Training makes its way to Scottsdale and the Valley of the Sun, bringing with it 15 teams who play more than 200 games at 10 stadiums in 34 days and attract over 2 million attendees. It's a can't-miss experience for friends, families, and baseball enthusiasts looking to soak up the warm Scottsdale sun and enjoy America's favorite pastime in a more intimate setting than regular-season games. 
We suggest making Scottsdale your home base for Spring Training, where you can catch the San Francisco Giants at Scottsdale Stadium or the Arizona Diamondbacks and Colorado Rockies at Salt River Fields.  All Cactus League teams rotate through these stadiums during Spring Training, so you won't miss out on cheering for your favorite team!
Scottsdale Stadium is located in Old Town and recently underwent major upgrades. The stadium now boasts a new clubhouse, a 10,000-square-foot event center, an expansion of the Charro Lodge VIP seating area, new bleacher seating, and a new main entry.
Salt River Fields is the only major league baseball facility to be built on Native American land and you'll find nods to the local heritage throughout the stadium. It's also a short drive from Talking Stick Resort & Casino, and there is a free shuttle between the two.  Because two teams play at this facility, there is a game occurring here every day of the Spring Training season.
Whether you're a seasoned Spring Training attendee or don't know what a fly ball is, we've got you covered with these insider tips for making the most of your Spring Training experience.
---
Maximize Your Chances of Meeting Players and Coaches:
---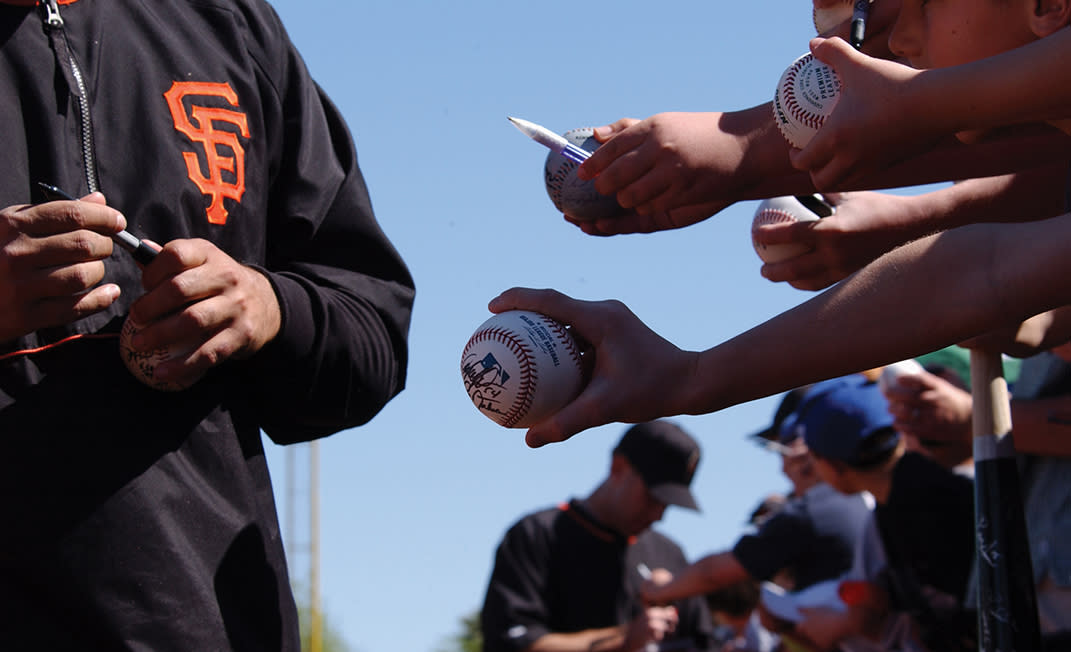 The beauty of spring training (in addition to Scottsdale's sunny, 80-degree days!) is that you have a much better chance of interacting with the players than at a regular-season game. Here are some tips for doing so:
Attend a Practice: All practices are open to the public and typically take place between 9 a.m. and 12 p.m. The experience is much different than watching a game; players and coaches are more accessible. You can expect to see players honing their skills during the practices, as well as scouts and media working on the sidelines. The San Francisco Giants practice at Scottsdale Stadium and both the Arizona Diamondbacks and Colorado Rockies practice at Salt River Fields.
Arrive at the Stadium Early: Similar to practices, you'll have a better chance of interacting with players if you arrive at the stadium early. You can find die-hard fans waiting outside for the players to arrive as early as 7 a.m. If rising at the crack of dawn isn't on your agenda, stadiums typically open two hours before game time.
Have Items Ready to Autograph: Don't be caught empty-handed if you get the opportunity to meet a player. Be sure to have a Sharpie pen and some items handy for an autograph. Most Spring Training facilities sell a program guide that you can purchase upon entering the stadium and all of them have team shops. Many players hang out to sign autographs near foul territory before and after games.
---
For the Game:
---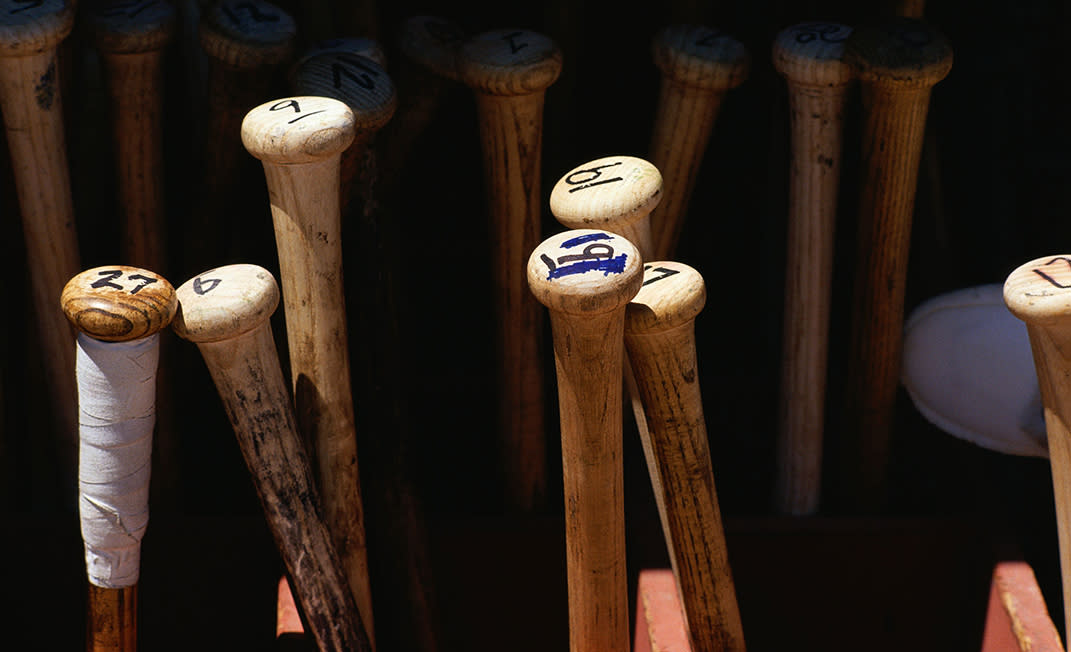 Buy your Tickets Online: While you can buy tickets at the stadium, you'll spend less time waiting in line if you purchase them ahead of time (they might be cheaper as well!). General seating tickets are sold through each team's website on MLB.com, and most go on sale in early January. VIP Tickets to Scottsdale Stadium can be purchased through the Scottsdale Charros and VIP tickets to Salt River Fields can be purchased through the stadium.
Park and Ride: While there is public parking near Scottsdale Stadium, it fills up fast. Consider parking at a nearby lot or garage in Old Town Scottsdale. Parking for Salt River Fields is available on-site. Rideshare services are available and prevalent at both stadiums if you choose not to drive.
Come Hungry: Each year the stadiums introduce a mouthwatering line-up of new food, some of which is local to the area. Check out our top picks at both Scottsdale Stadium and Salt River Fields.
Bring Sunscreen and Drink Lots of Water: The Arizona sun is warm, even in March. Make sure to layer up on sunscreen before and during the game. We love the oil-free SPF 30 from Arizona Sun, which is locally made. As for water, both stadiums allow you to bring in one sealed bottle per person and have water fountains throughout the park to refill. Water also is available at most stadium food concession stands.
Bring the Kiddos: Even if baseball won't hold their attention for the full length of the game, there's a lot of room for children to roam and explore (particularly if you buy lawn seats). Salt River Fields even has a Cold Stone Kids Fun Field that opens 70 minutes before games and is open through the 7th inning. Located on the main concourse in the right field, the area offers a whiffle ball field and a Cold Stone Creamery cart.