Tableside service, once synonymous with tuxedoed waiters and flaming crèpes suzette, has moved to our modern day with a flair no longer confined to glitzy establishments. Here in Scottsdale, you'll find entertaining preparations offered in a variety of settings for tableside experiences. Observing the skill with which your dish is prepared seems to make a meal all the more special, so the next time you dine out, opt for dinner and a show.
---
---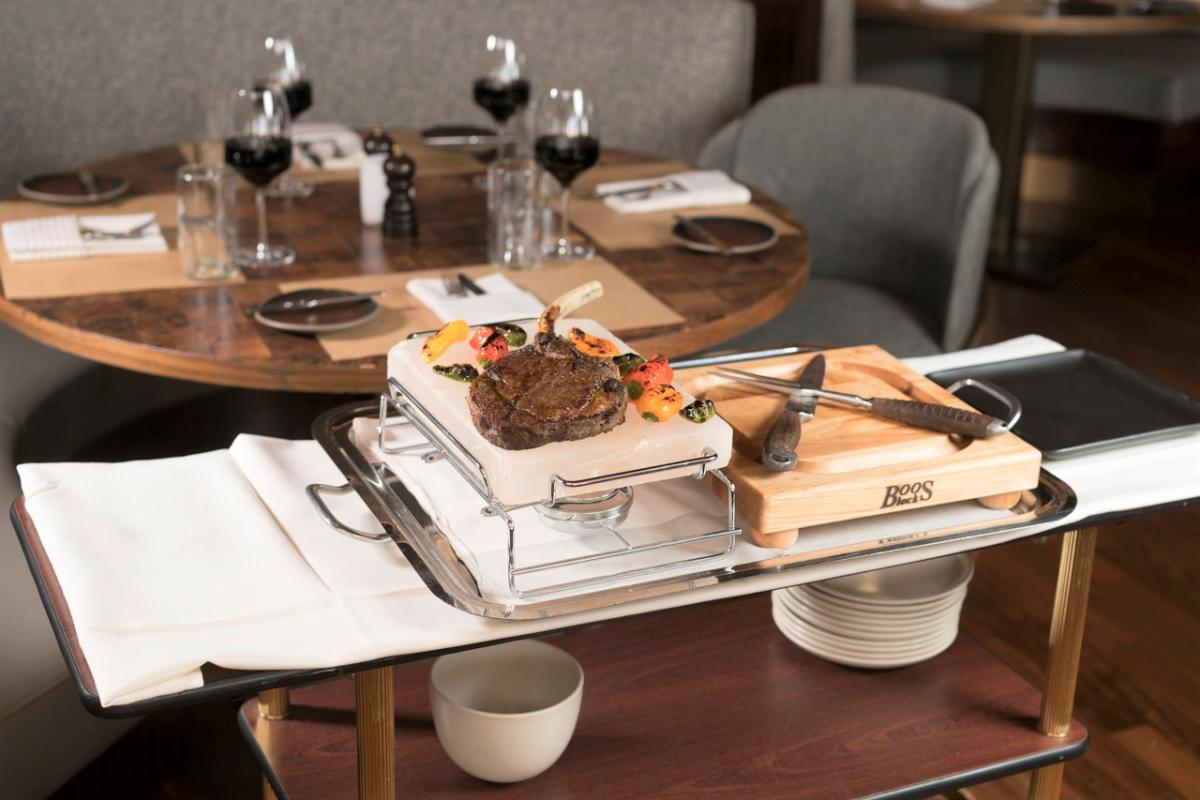 Enjoy the sweeping Valley views from J&G's panoramic perch on Camelback Mountain while deciding between tableside surf or turf presentations.  Choose Sole Grenobloise and your European Dover Sole, fragrant with browned butter, capers and lemon, will be deftly deboned and filleted tableside. If steak is your choice, the signature wood-grilled 30-oz Waygu Tomahawk ribeye for two arrives sizzling on a salt block before being transferred to a cutting board, skillfully carved off the bone and sliced as diners look on with mouthwatering anticipation.
---
---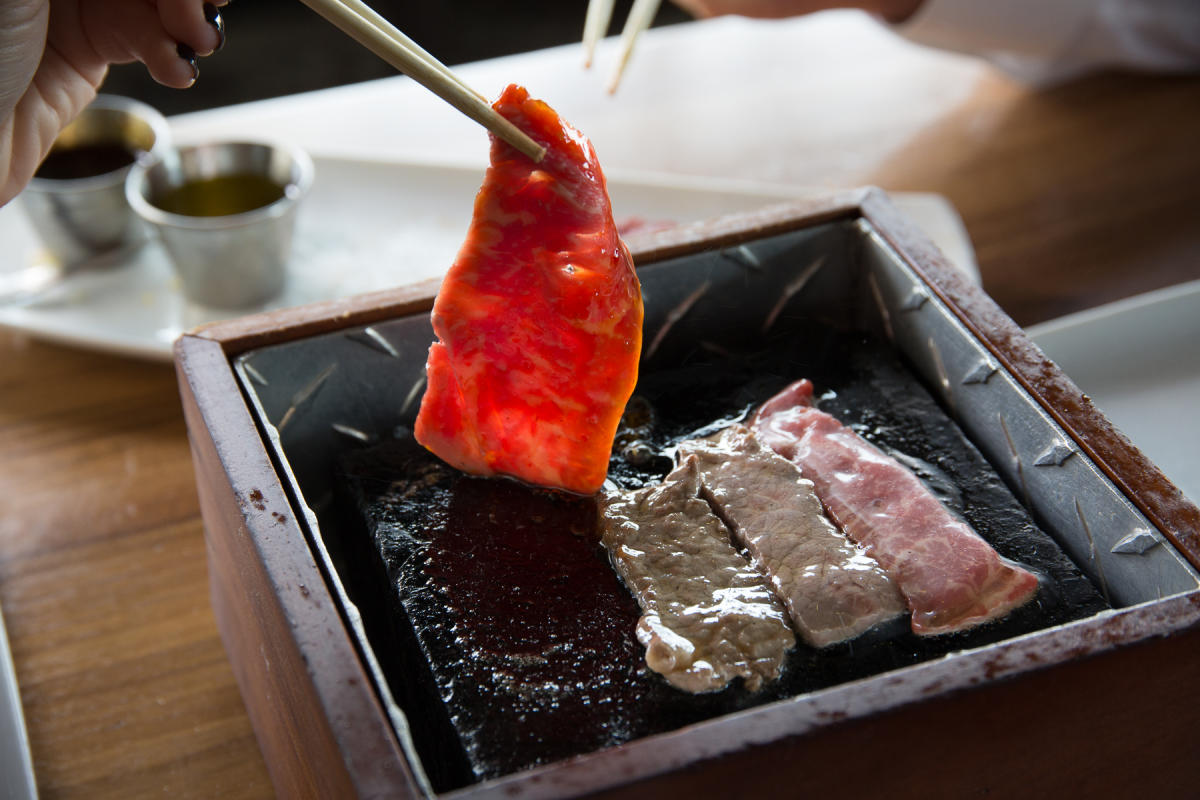 You're the chef with the Devil's Cut at Bourbon & Bones. This interactive dish starts with a hot rock in a heat-safe box and a plate of thinly-sliced Wagyu beef and accoutrements. Coat each slice in a veil of ponzu butter before searing briefly on the stone, gilding with a sweet chili sauce and sprinkling with an aromatic citrus salt for your personalized tableside cooking.
---
---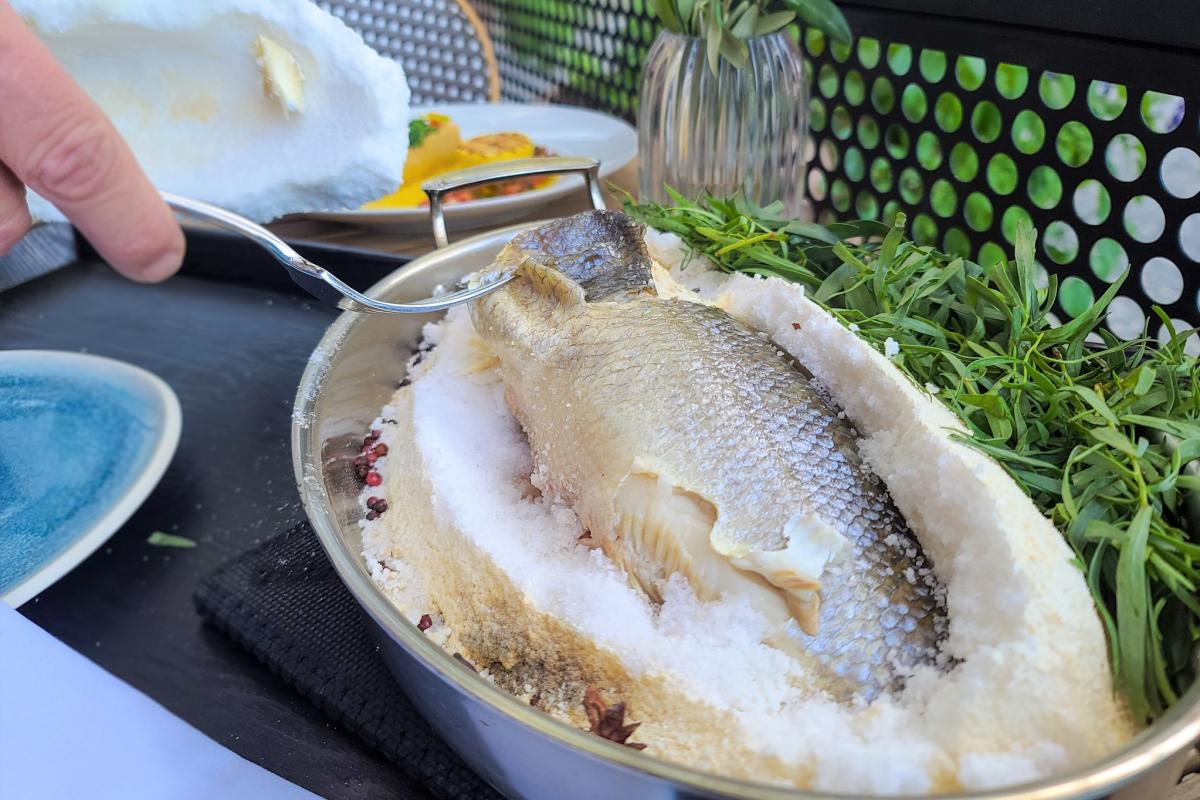 Among the wonderful dishes on Francine's French Mediterranean menu is whole branzino (European bass) for two baked in a salt crust perfumed with star anise and pink peppercorn. Once delivered to the table, its salt shell is cut open to reveal the fish on its bed of lemon slices and fresh herbs cooked to moist perfection. It's then deftly deboned and plated with chickpea panisse and sauce vierge, along with a gratin dish of ratatouille – you'll feel like you have been whisked away to the south of France.
---
---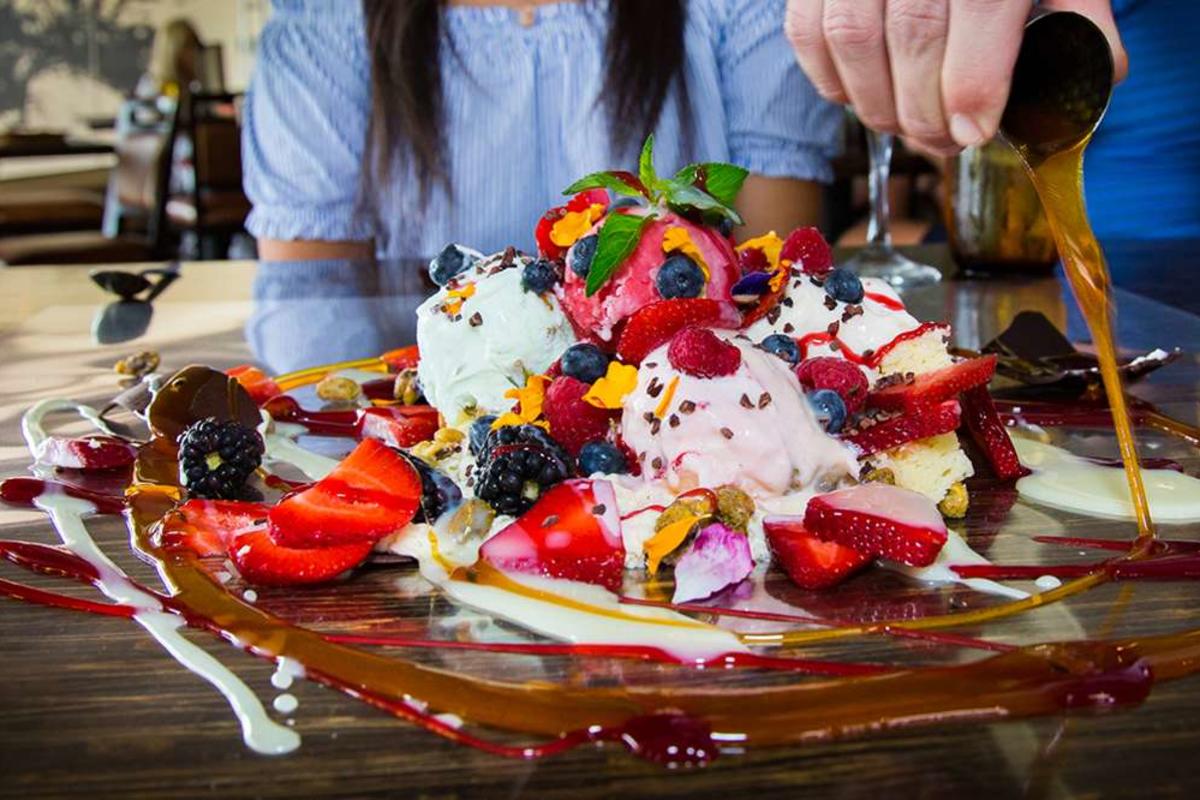 At Toro, when you order La Bomba you know you're in for a treat when the waiter covers the table in plastic. He reappears for the tableside preperation, bearing a chocolate bowl filled with Chantilly cream, berries, nuts, cake pieces, and scoops of gelato strewn with edible flowers. With a festive "La Bomba!" the dessert is dropped, cracking its shell and spilling its colorful contents, before being garnished with passionfruit caramel, raspberry, and kaffir lime-chocolate sauces.