Just a hundred miles north of Scottsdale exists a wine country with literal roots back to Spanish times. Arizona boasts three wine regions which combine the essential elements of rocky soils, heat and elevation, recreating growing conditions found in southern France, northern Italy and Argentina's Mendoza province. We are now enjoying the fruits of a flourishing renaissance in Arizona winemaking, and the Verde Valley Wine Trail offers a relaxing day jaunt from anywhere you're staying in Scottsdale.
Understand that the Verde Valley Wine Trail is more of a wine discovery odyssey than a true trail to follow. This broad scenic valley stretches northwest from Camp Verde some 25 miles, with 19 wineries and tasting rooms clustered in three areas along the way: Page Springs, Old Town Cottonwood-Clarkdale and Jerome, high on Cleopatra Hill. Since most tasting rooms open at 11 a.m., you'll need more than a day to visit them all. And a dry chauffeur is also a very wise idea.
Take I-17 north out of the Phoenix metro area for approximately 70 miles and then head west on Highway 260 to Old Town Cottonwood.  Stop for a superb breakfast at Crema before strolling along Main Street to taste an astonishing array of varietals at Arizona Stronghold, Winery 101, Pillsbury and Burning Tree Cellars (which made Arizona's very first 90-point wine). Be sure to note the creative array of artistic wine labels. When hunger strikes again, ease into the ambiance of Merkin Vineyards Osteria, to pair wine with pasta that rocks, such as the Merkin Mac and Cheese - prickly pear-infused pasta with pancetta-mascarpone cream sauce. As I always do, be sure to save room for one of their indulgent desserts.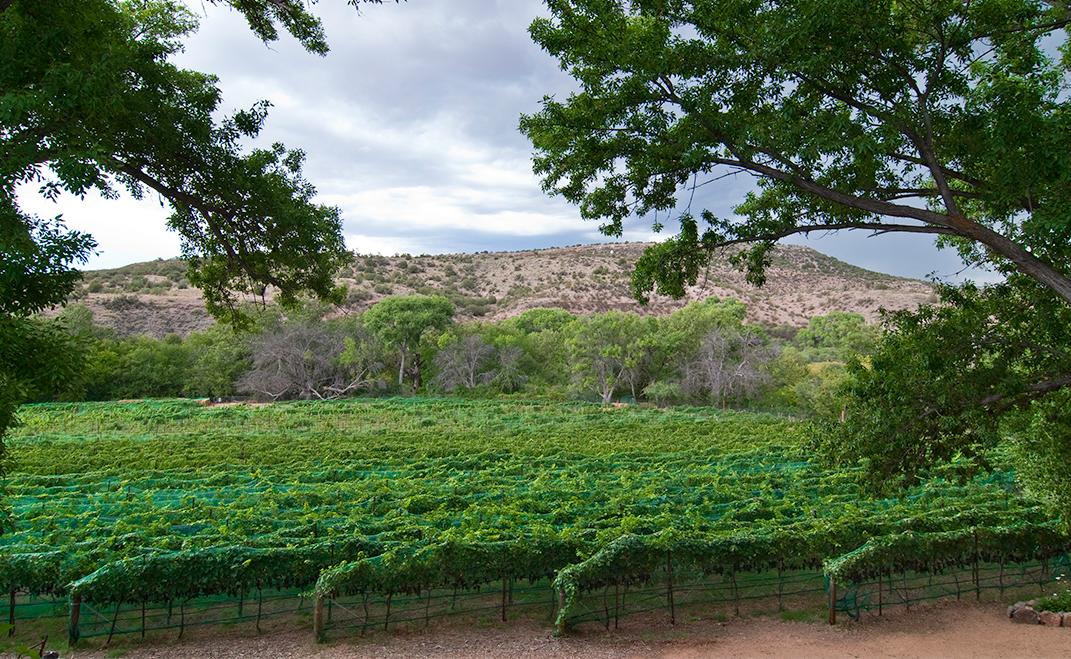 From Old Town Cottonwood, cruise around to Four Eight Wineworks, ensconced in a tastefully reclaimed old bank in Clarkdale, then wind uphill to Jerome, where four tasting rooms await. My faves here are Caduceus Cellars, with super premium wines from Maynard Keenan (famous as a vocalist with the band Tool); and Cellar 433, gifted with stunning views of the Verde Valley and Sedona. The day has drifted away in a blur of savory and subtle tastes, but save your palate for one more find –  the locals' almost-hidden treat, Chateau Tumbleweed. A bit out of the way, CT features a hip vibe and is favored by millennials. Their Cimarron Sangiovese is a can't-miss grand finale.
If you can stay the night, head back to Old Town Cottonwood and check into the Tavern Hotel for both luxury and great value. Should you find yourself in Page Springs, don't miss out on staying with Bruce and Tambrala at The Vineyards Bed and Breakfast, their Shangri-la on the banks of Oak Creek. After a healthy tasty breakfast by Bruce, you're just down the road from Page Springs Cellars, Dancing Apache (DA) Ranch, Oak Creek Vineyards and Javelina Leap. DA Ranch's stunning wines are all estate grown in the Verde Valley, and Page Springs Cellars has the largest tasting room on the Wine Trail. Their Chef's Charcuterie spread is brilliant, but you'll need two to share the wealth. Loved their peppery Grenache.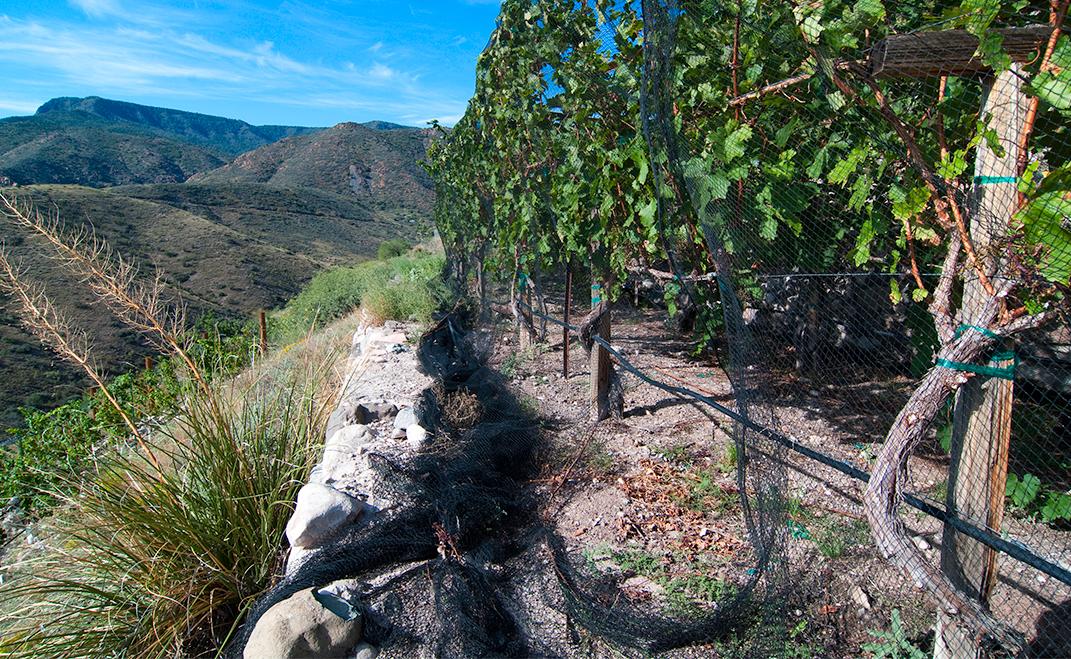 Last, but far from least, is lovely Alcantara Vineyards, situated above the confluence of Oak Creek and the Verde River. Here the limestone and caliche soils make for intense flavors and their South African winemaker excels in a polished finish. I was compelled to take home a bottle of their Confluence red and am glad I did.
As the sunset fades and night falls I realize I've fallen under the spell of the gifted winemakers and easy pace of the Verde Valley. No Napa Valley crowds or traffic jams here, just farm-to-fork dining and wines worthy of the world stage. Stomach growling again, I linger over a last supper at Up The Creek, a gem of a restaurant in Page Springs. They grilled the best ribeye I've experienced in years, and with 60 wines by the glass to choose from, and my new knowledge of the more than 100 varietals of Verde Valley wines, rest assured I found a luscious pairing. I came north to taste of knowledge and wines, and found my fill of both.