Since the early 1970s, some of the world's rarest cars have rolled into Scottsdale and onto the auction block in January to find new homes with eager bidders. For experienced buyers, shrugging off six figures to acquire a coveted classic isn't anything new – but even jaded collectors might be dumbfounded by the stratospheric prices of the most expensive cars to cross the block during Scottsdale's Auto Auctions. Consider that, in total, the top 10 most expensive cars auctioned in Scottsdale totaled an astonishing $77.5 million.
To give you a picture of what makes for a multimillion-dollar classic, we've compiled synopses of the 10 most expensive car auctioned from past Scottsdale Auto Auction Weeks with select commentary from auto auction historian Rick Carey. The cars are listed in ascending order, and all sale prices include a 10% commission.
---
1963 Jaguar XKE Lightweight Competition
---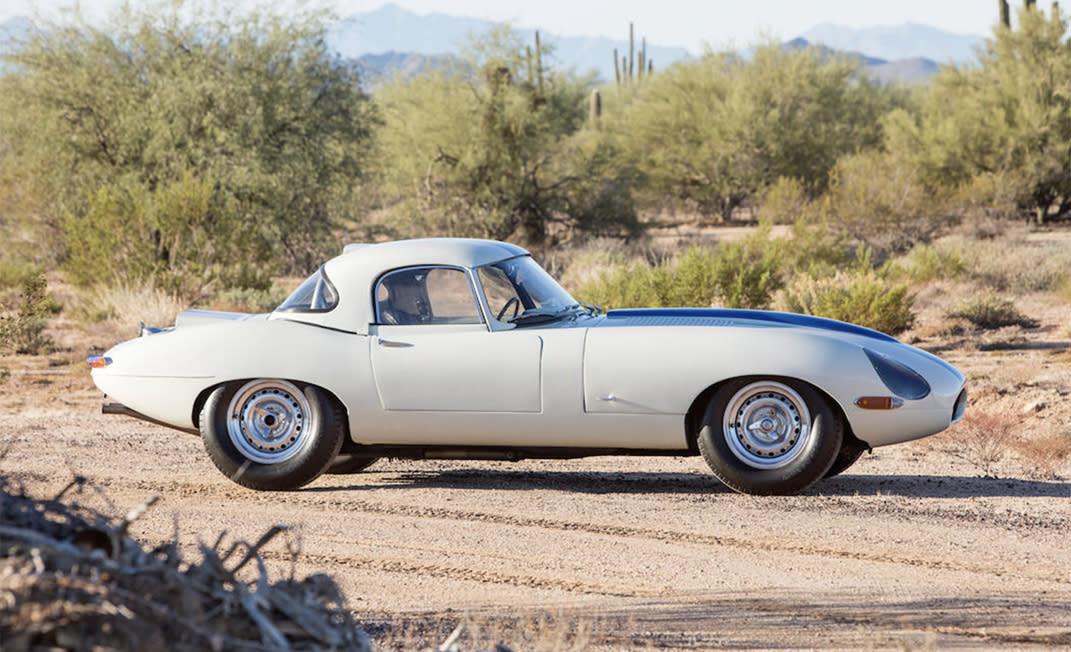 $7,370,000
The Bonhams Scottsdale Auction, Jan. 19, 2017
The XKE Lightweight Competition is a race car based on the road-going Jaguar E-Type convertible, making it a highly sought-after version of an already coveted car. It was modified to include a lightweight aluminum body and hardtop, while the 3.8-liter six-cylinder engine and suspension system were upgraded for higher performance. This particular example (serial no. S850667) is the 10th of only 12 ever built. It was shipped to Australia when new and raced by its first and second owners. In 1999, it was auctioned in Florida and purchased by its third owner, who kept it until 2017. Its rarity, racing pedigree, low mileage – less than 4,000, at the time of auction – well documented history, and excellent unrestored condition brought top dollar.
---
1963 Ferrari 250 GT SWB Berlinetta
---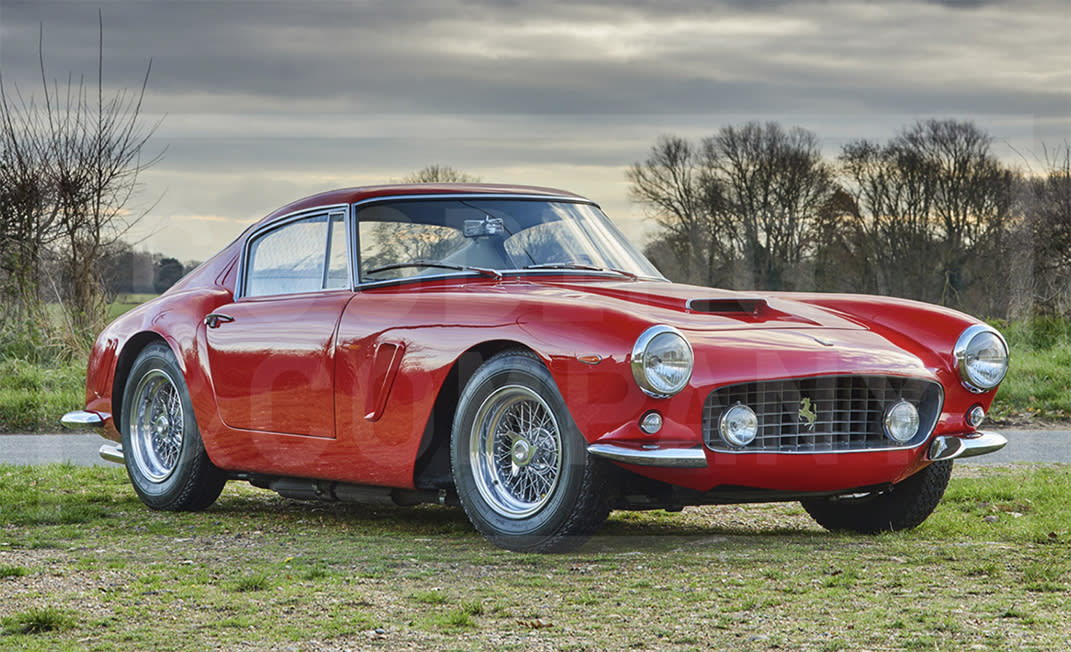 $7,595,000
Gooding & Co. Collector Car Auction, Scottsdale, Jan. 19, 2019
The 250 GT SWB is one of the most vaunted Ferraris of all time, thanks to its winning combination of roadworthiness and racing prowess. Only 166 examples were produced from 1959 to 1963. This one (serial no. 4037 GT) is a so-called second-series car, of which only 77 were made. It was the fourth from the last to roll off the factory line and thus benefited from refinements not present on earlier models, including a larger windshield, leather-covered dash, and more comfortable seats. Its steel body, however, makes it less desirable than lighter aluminum-bodied competition variants (see number five on this list). The SWB moniker stands for "short wheelbase" – a key distinction from its predecessor, the larger 250 GT Tour de France Berlinetta. More compact proportions made it nimbler on the race track, where it dominated the competition.
---
1959 Ferrari 250 GT LWB California Spider
---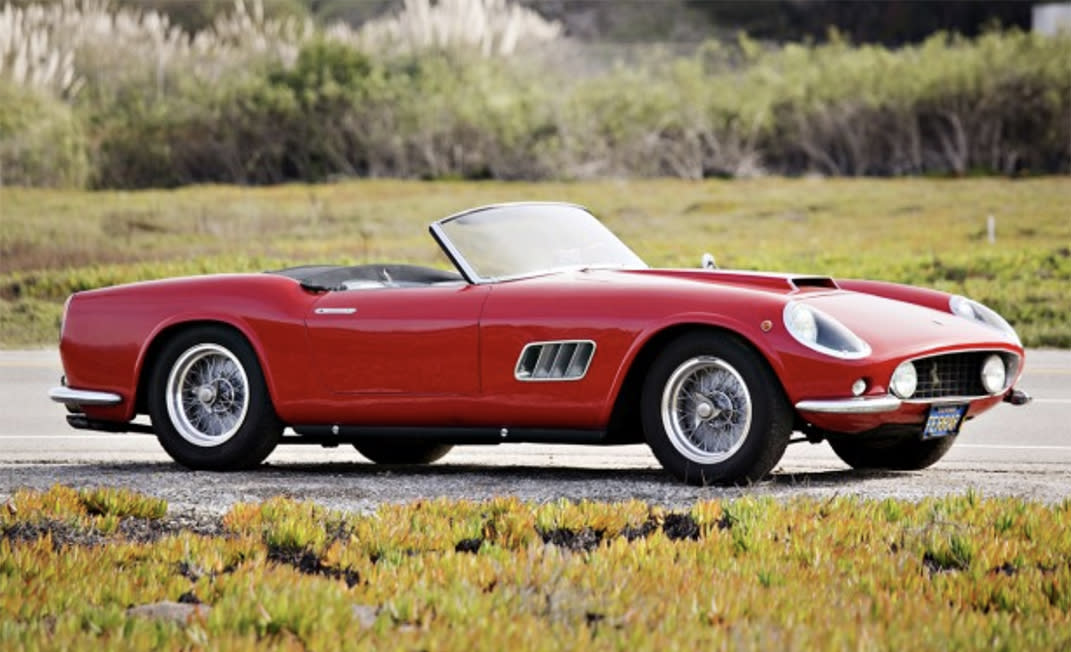 $7,700,000
Gooding & Co. Collector Car Auction, Scottsdale, Jan. 17, 2015
Considered one of the most beautiful and beloved cars of all time, the fact that only 50 of these V12-powered convertibles exist makes it all the more desirable. Ferrari produced it expressly for the American market – hence the "California" designation – in both short- and long-wheelbase versions. This late-production example (serial no. 1425 GT) is the latter, as indicated by the "LWB" moniker, making it a more comfortable tourer than short-wheelbase or "SWB" counterparts. The car is almost entirely original, having been repainted, but never fully restored. In his post-auction assessment, Carey deemed it "a rare example of how good a good car can be after nearly a half-century in a single owner's caring hands."
---
1965 Ferrari 275 GTB Speciale
---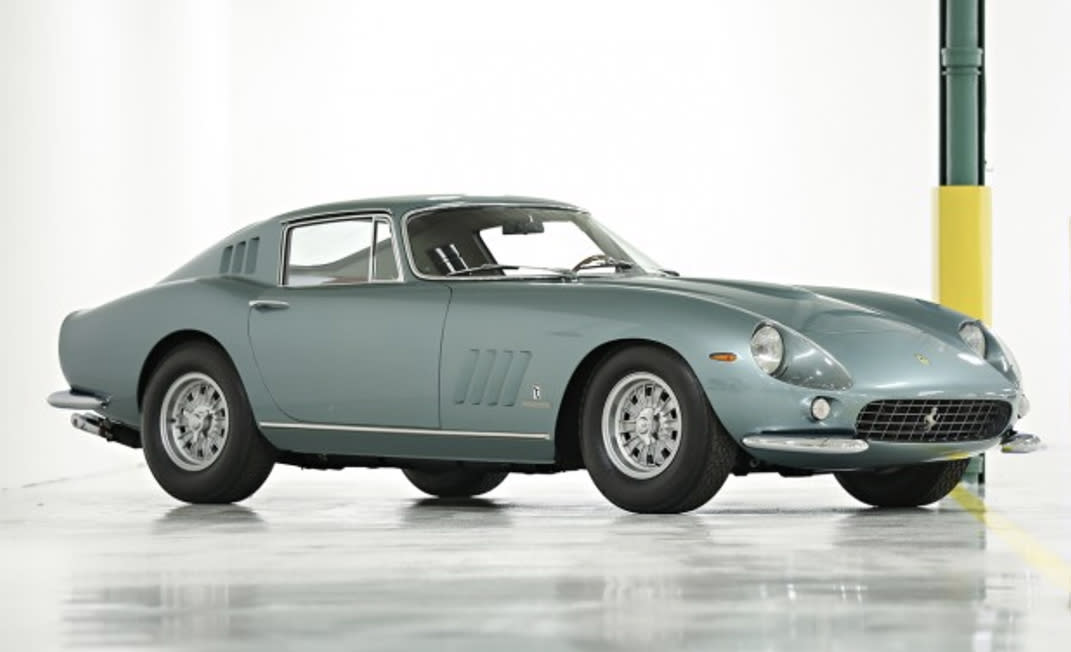 $8,085,000
Gooding & Co. Collector Car Auction, Scottsdale, Jan. 20, 2018
The Ferrari 275 GTB, successor to the 250 series, was produced from 1964 to 1968. This example (serial no. 06437) is particularly special. It was built for the personal use of Battista Farina, noted designer and founder of the Italian design firm Pininfarina, which created the look of so many great Ferraris over the decades, including this one. Built to his spec, it features the more powerful of two V12 engines available on the 275 GTB, as denoted by a subtle bulge in its hood to allow room for six Weber carburetors. It was restored in the early 1990s and remains in exceptional condition throughout, according to Carey's post-auction report. "A car with history and presentation that deserved the achievement, even if it's triple the value of an 'ordinary' 275 GTB."
---
1960 Ferrari 250 GT SWB Berlinetta Competizione
---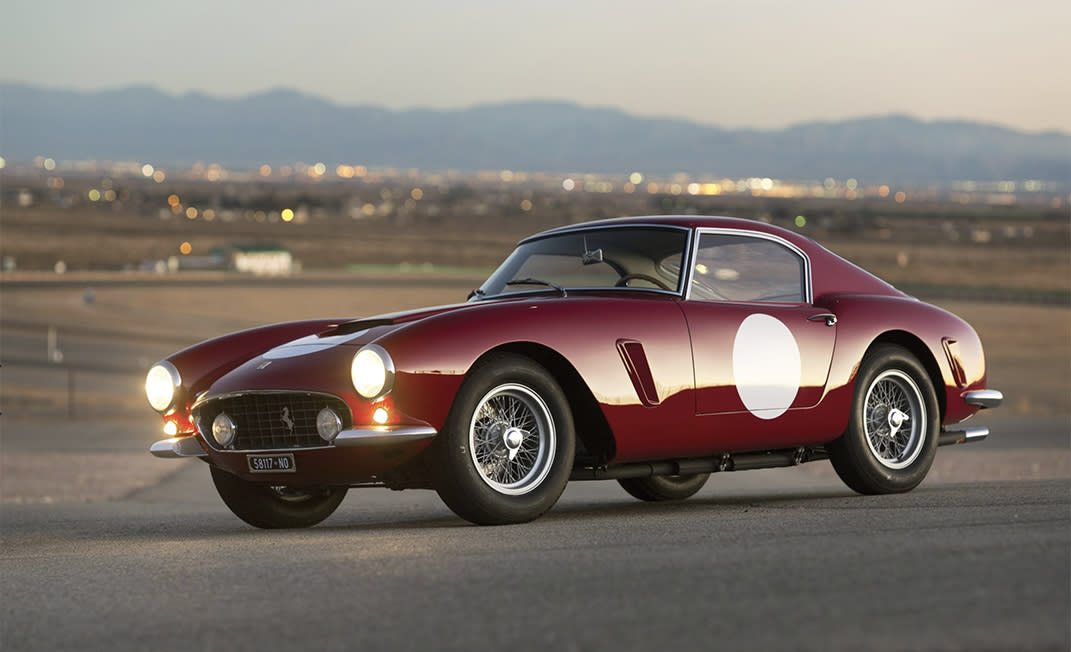 $8,140,000
RM Sotheby's Arizona Auction, Jan. 18, 2013
Unlike the steel-bodied 1963 version in ninth place on our list, this "Competizione" model of the venerable Ferrari 250 GT (serial no. 1950 GT) has an aluminum body, making it lighter and faster. Its V12 engine is also more powerful, with an output of 280 horsepower. Though higher performance competition variants of the 250 GT SWB were made to be raced, this one never was. It is, however, one of the most well-documented cars of its kind, according to Bonhams. It was sold new in Italy and imported to the United States in 1967, where the car's third owner modified it with a more powerful Ferrari Testarossa engine. As values of original-condition Ferraris continued to rise, it was restored back to factory spec with its original engine in 1997. It was repainted and detailed in 2008 under subsequent ownership. Given its desirability, exquisite condition, and well-documented history, "it's impossible to argue with the price this one brought," Carey said.
---
1958 Ferrari 250 GT LWB California Spider
---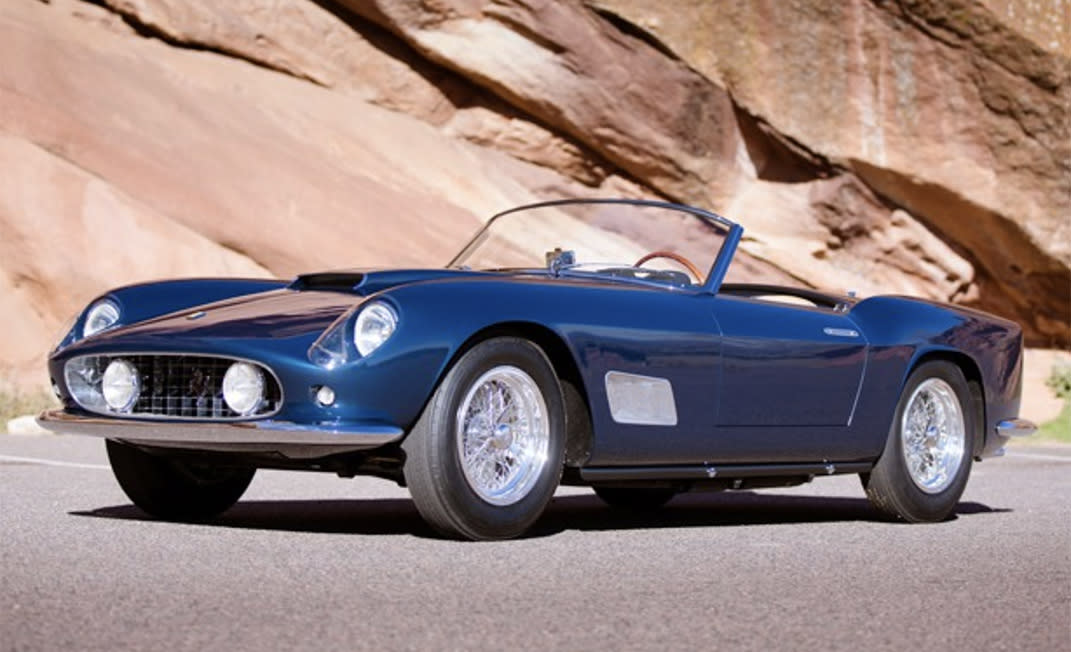 $8,250,000
Gooding & Co. Collector Car Auction, Scottsdale, Jan. 19, 2013
This long-wheelbase California Spider (serial no. 1073 GT) is similar to the eighth car on our list, but is a year older and one of only 23 examples that came from the factory with covered headlights (the previous example's headlight covers were added post-production and therefore not original to the car). Seemingly small details like these can have a big impact on a car's value, as they often mean the difference between an organization like Ferrari Classiche, the Italian automaker's in-house classic-car department and final arbiter on originality and authenticity, certifying a vehicle with its official stamp of approval. This particular California Spider was painstakingly restored ahead of the auction and was indeed certified by Ferrari Classiche. With well-heeled buyers getting more and more demanding, such distinctions only gain importance.
---
1958 Ferrari 250 GT LWB California Spider
---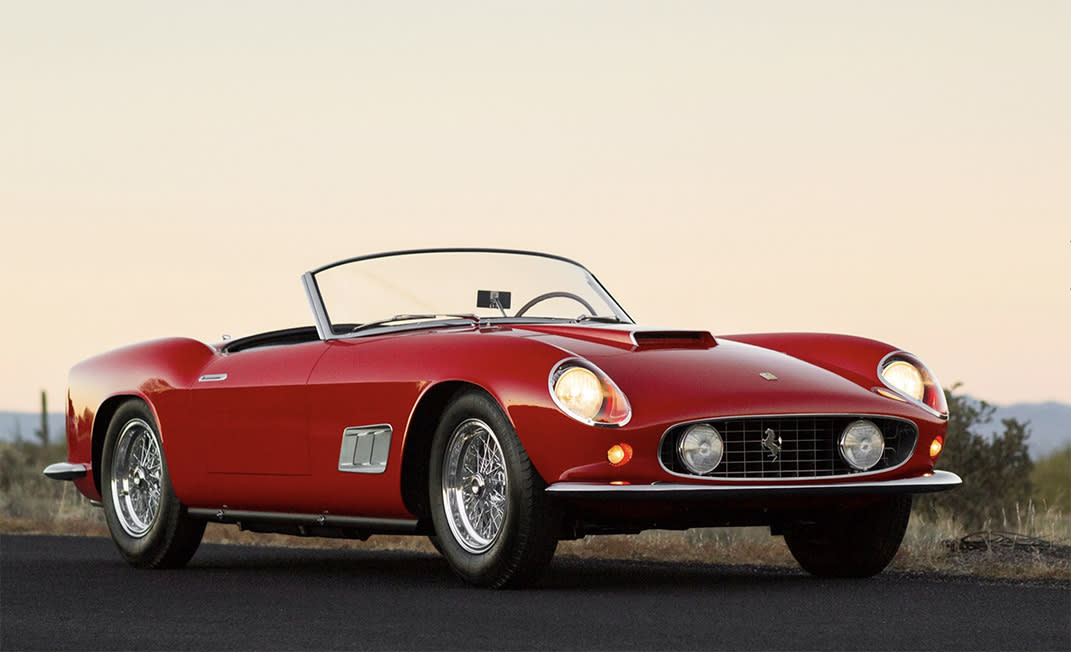 $8,800,000
RM Sotheby's Arizona Auctions, Jan. 17, 2014
The third California Spider to make this list (serial 1055 GT) is number 11 of 50. It was completed in November of 1958 and exported to New York in January of 1959, after which it was shipped to its first owner in Texas. It was raced only once, at the Sports Car Club of America's Osceola Gran Prix in Geneva, FL, where it placed first in class and second overall. The car was fully restored in 1994 at a cost of $150,000 – nearly $260,000 in today's money. The engine was rebuilt four years later by a subsequent owner. With fewer than 2,800 miles showing on the odometer at the time of auction – likely the amount added post-restoration – the car was sparingly driven and thus in immaculate condition. The fact that three California Spiders are among the top 10 most expensive cars ever auctioned in Arizona is a testament to the model's overwhelming appeal.
---
1966 Ferrari 275 GTB Competizione
---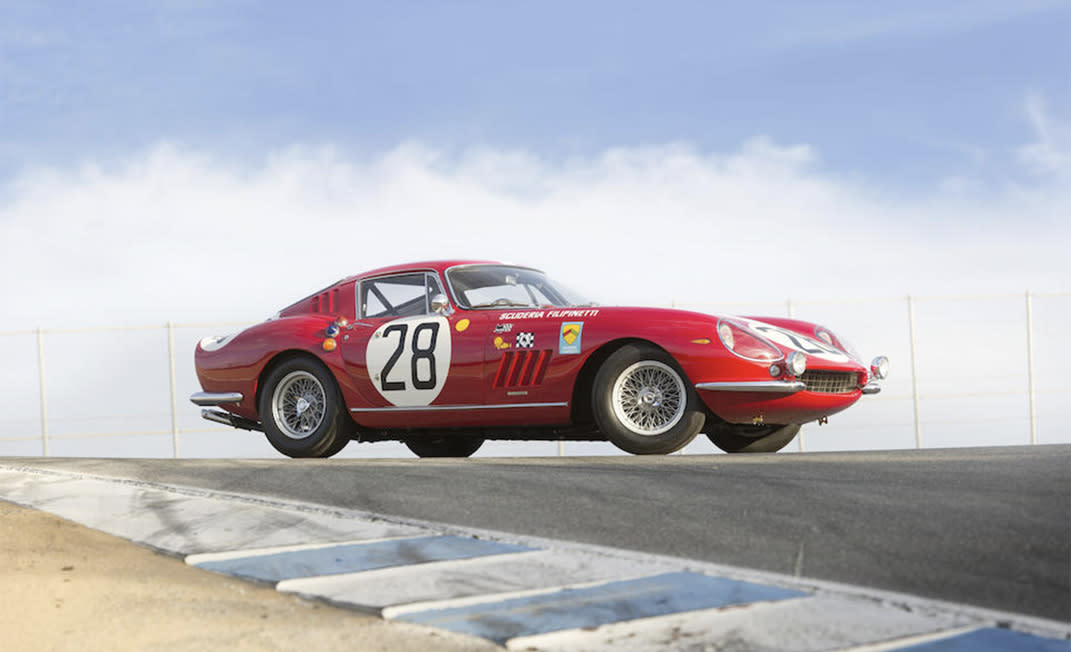 $9,405,000
The Bonhams Scottsdale Auction, Jan. 15, 2015
The Ferrari 275 was successor to the venerable 250 series, which features so prominently on this list. This particular 275 GTB (serial no. 09079) is number 11 of only 12 Competizione versions produced and has a storied history, with several prominent race wins. Like other competition Ferraris, it features lightweight aluminum bodywork and a racing spec engine – a V12 rated to produce 320 horsepower. The car was delivered new to noted Swiss racing team Scuderia Filipinetti in October of 1966. It won the GT class at the 1967 24 Hours of Le Mans, the 1969 1,000 Kilometers of Spa-Francorchamps, and the 1969 500 Kilometers of Imola endurance races. It then bounced from one wealthy collector to another, criss-crossing the globe from the United Kingdom to Japan and the United States, where, in the early 1980s, a garage fire damaged the aluminum bodywork. The car was fully repaired with a new body and restored to like-new condition. Carey notes that its lofty price at auction was fair, though likely would've been higher, were the car completely original.
---
1964 Ferrari 250 LM
---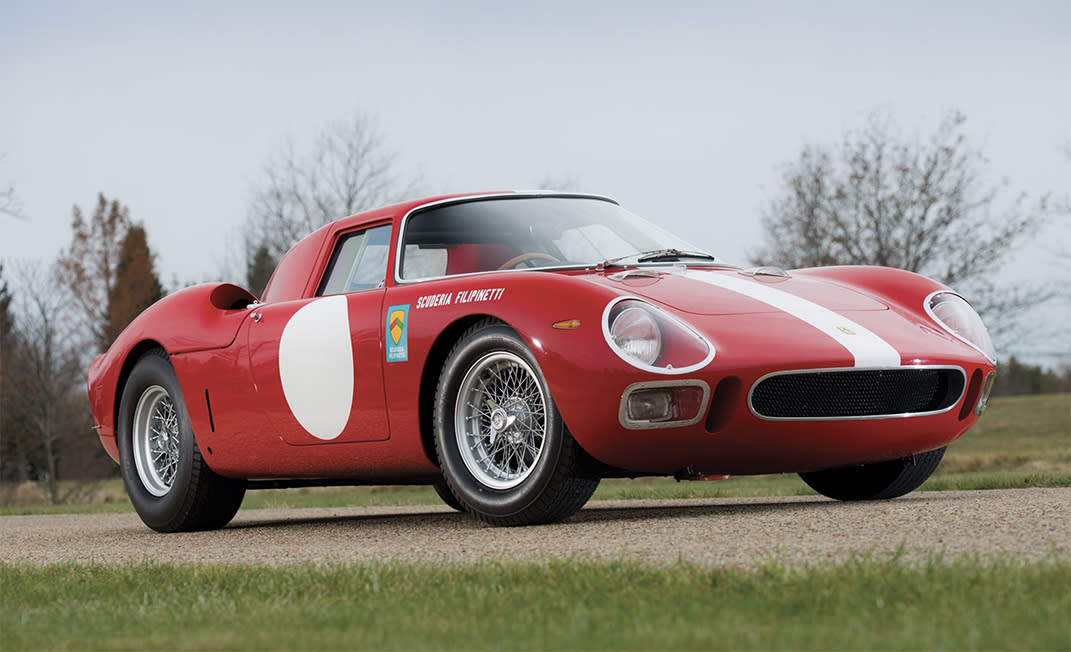 $9,625,000
RM Sotheby's Arizona Auctions, Jan. 16, 2015
The 250 LM differs from other Ferraris on this list in that it was a purpose-built race car and featured a mid-engine configuration, with its V12 positioned just ahead of the rear axle for better weight distribution. The "LM" in its name stands for "Le Mans," a reference to the famous 24-hour race in France that has been a battleground for automakers since 1923. This particular example (serial no. 5899 GT) was delivered new to Swiss racing team Scuderia Filipinetti, whose livery adorns the bodywork. The car's circuitous history includes many racing victories and modifications under various owners, including the fitment of a Porsche 906 body, following a wreck, and a larger Ferrari engine. It was restored to original spec in 1977 and raced in historic events in the early- to mid-2000s.
---
1937 Mercedes-Benz 540K Spezial Roadster
---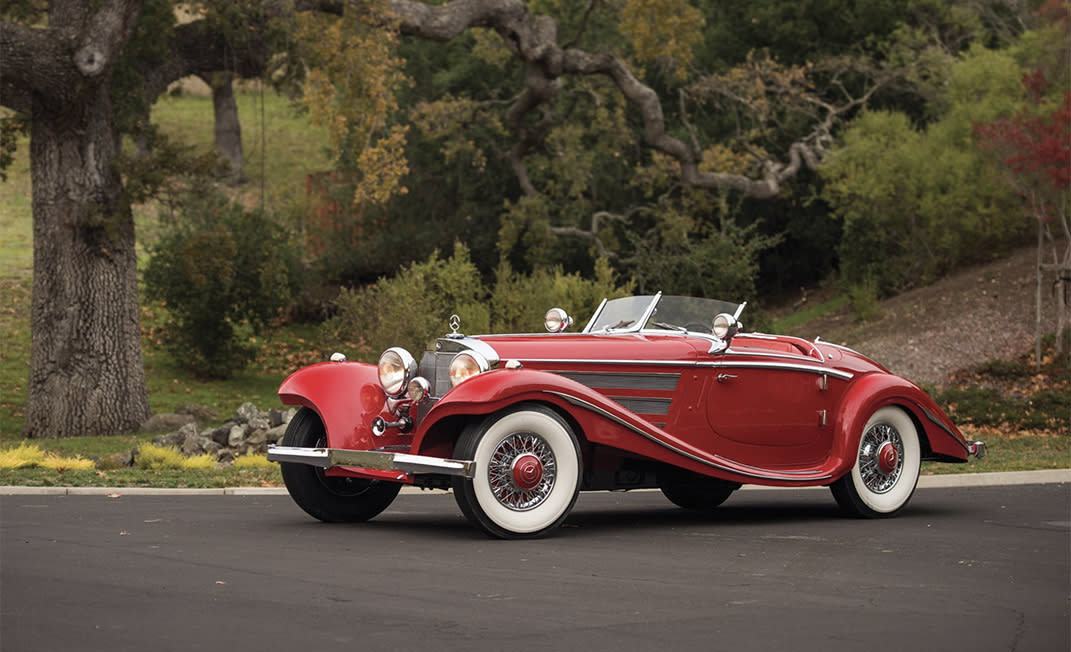 $9,900,000
RM Sotheby's Arizona Auctions, Jan. 29, 2016
This is believed to be one of only six roadsters of its kind in the world, a "special" version of one of the most coveted pre-war cars of all time, owing to its beauty, superlative engineering and rarity. While 419 Mercedes-Benz 540K roadsters were made, few have the stunning "Spezial" bodywork of this example (serial no. 130894), which includes a long, sloping tail and high doors. In 1937, New York importer Mitropa Motors priced the car at $14,000, according to RM Sotheby's, which is more than $250,000 in today's money. This example was first owned by  Reginald Sinclaire, son of one of the founders of Corning Glass Works. It was restored in the 1980s and remains in top condition with original components, including its original supercharged eight-cylinder engine. In his post-auction report, Carey said it was "the star of the show, if there ever was one."
Will any of these stratospheric sales be topped in 2022? Only time will tell. But one thing you can be sure of is that Scottsdale Auto Auction week will pack plenty of horsepower and fun under the hood for car buffs and buyers alike.