From facials to massages, these Scottsdale spa treatments are anything but ordinary. In fact, they're among the best in town. And when you're in the world's finest resort spa destination, that's saying something! So, when you're ready to indulge in some well-deserved self-care, let these Scottsdale spas pamper you from head to toe.
---
---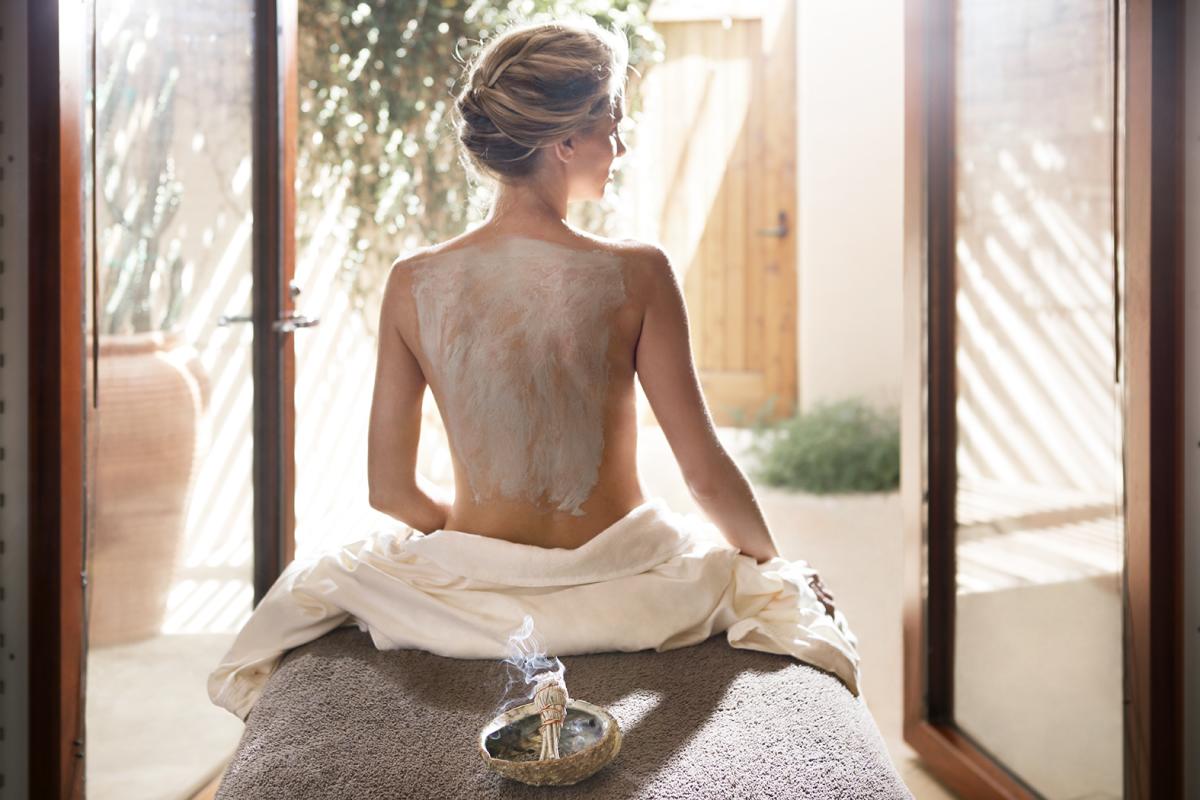 No list of Scottsdale spa treatments would be complete without a nod to this Southwestern-inspired experience at Well & Being at the Fairmont Scottsdale Princess. The treatment begins with a sage smudging to cleanse your energy. Next, a purifying scrub with essential oil-infused desert salts smooths your skin. After a rain shower rinse and a soak in the thermal mineral magnesium bath, you're ready for a massage with jojoba body butter and warm Himalayan salt stones. A Sedona clay mask facial, scalp massage and warm herbal wrap follow. An application of facial moisturizer regenerates your skin and leaves you glowing.  
---
---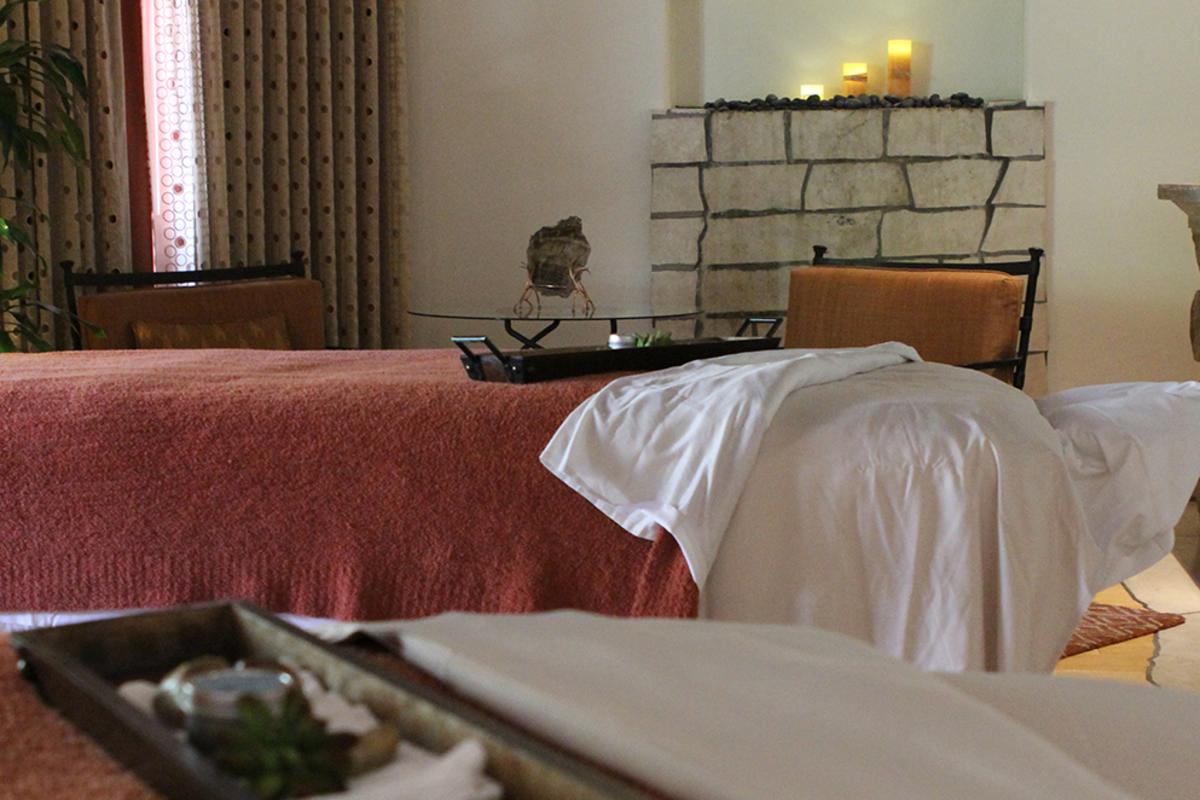 One of the most well-known spas in Scottsdale, The Spa at the Boulders Resort offers this unique treatment based on the Native American belief that turquoise stone carries the vibration of protection, self-confidence and positive energy. A revitalizing desert salt exfoliation supports a nourishing warm turquoise clay wrap that purifies and refines the skin. This sumptuous treatment is a delight for mind, body and soul.
---
---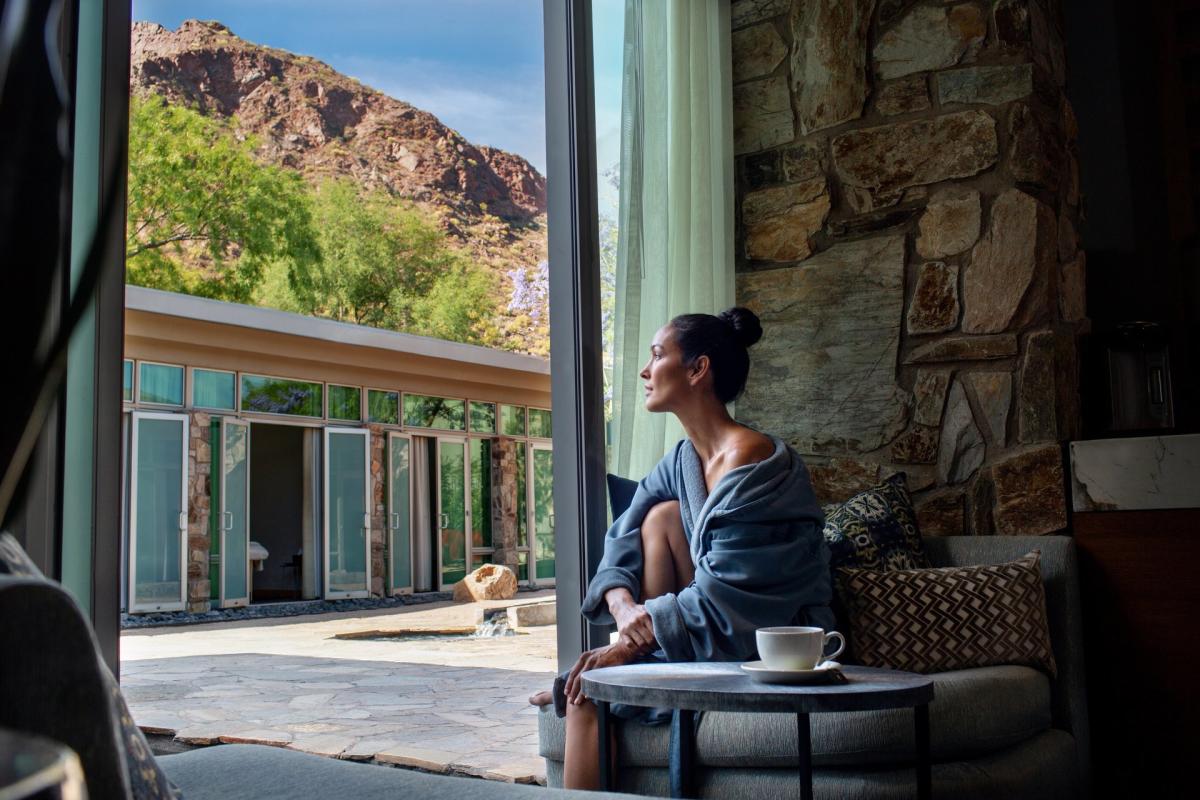 This signature facial the Spa at Sanctuary on Camelback Mountain hydrates skin, reduces inflammation and imparts anti-aging benefits. Your treatment begins with a stimulating glycolic acid and dermaflash double exfoliation followed by a luxury collagen treatment. This indulgent facial combines the powers of precious minerals to reduce the appearance of fine lines, redness and puffiness.
---
---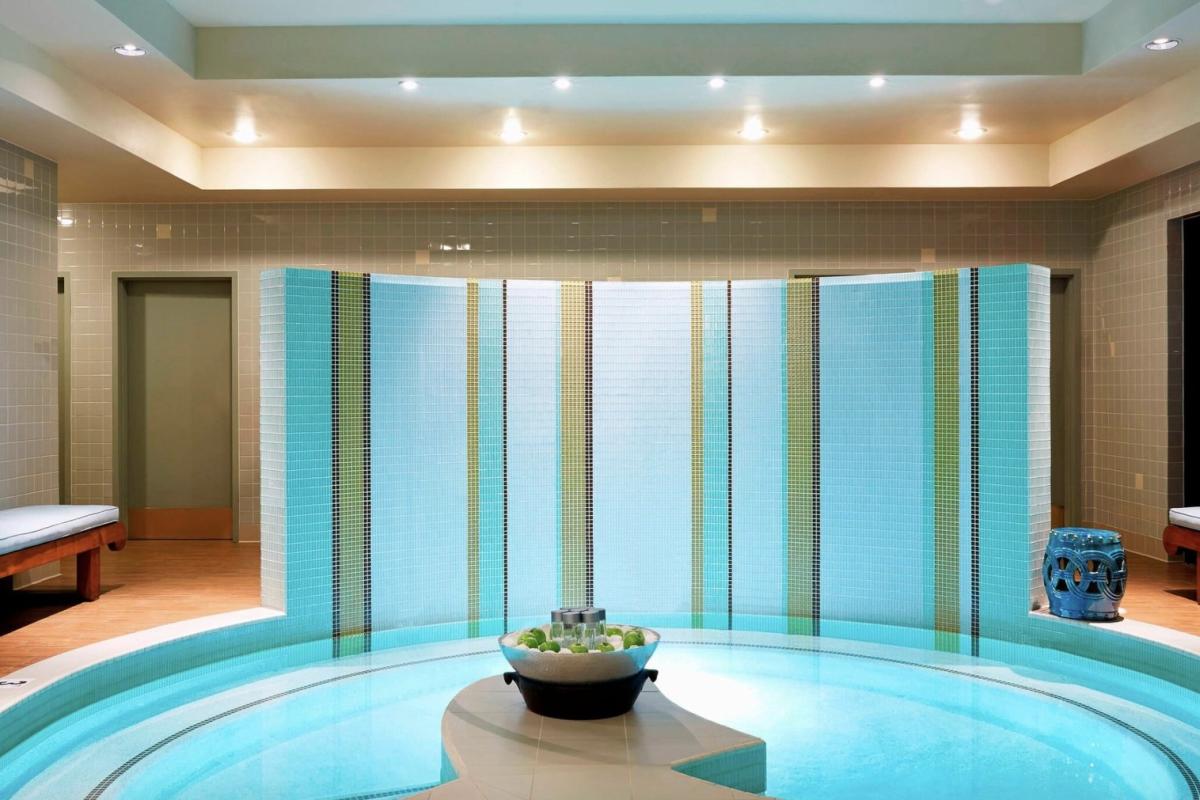 Inspired by ancient Native American healing rituals, this treatment from The Spa at Camelback Inn exfoliates, nourishes and detoxifies the skin and body. To begin, an aromatic conditioner is massaged into the hair and scalp. Next, pure adobe clay is applied to the body to relax muscles and draw impurities from the system. A Southwestern-inspired soap and cactus fiber cloth is used during a shower to remove the clay and is followed by a gentle application of warmed juniper and sage oils. Relaxation in the sauna completes this purifying ritual.
---
---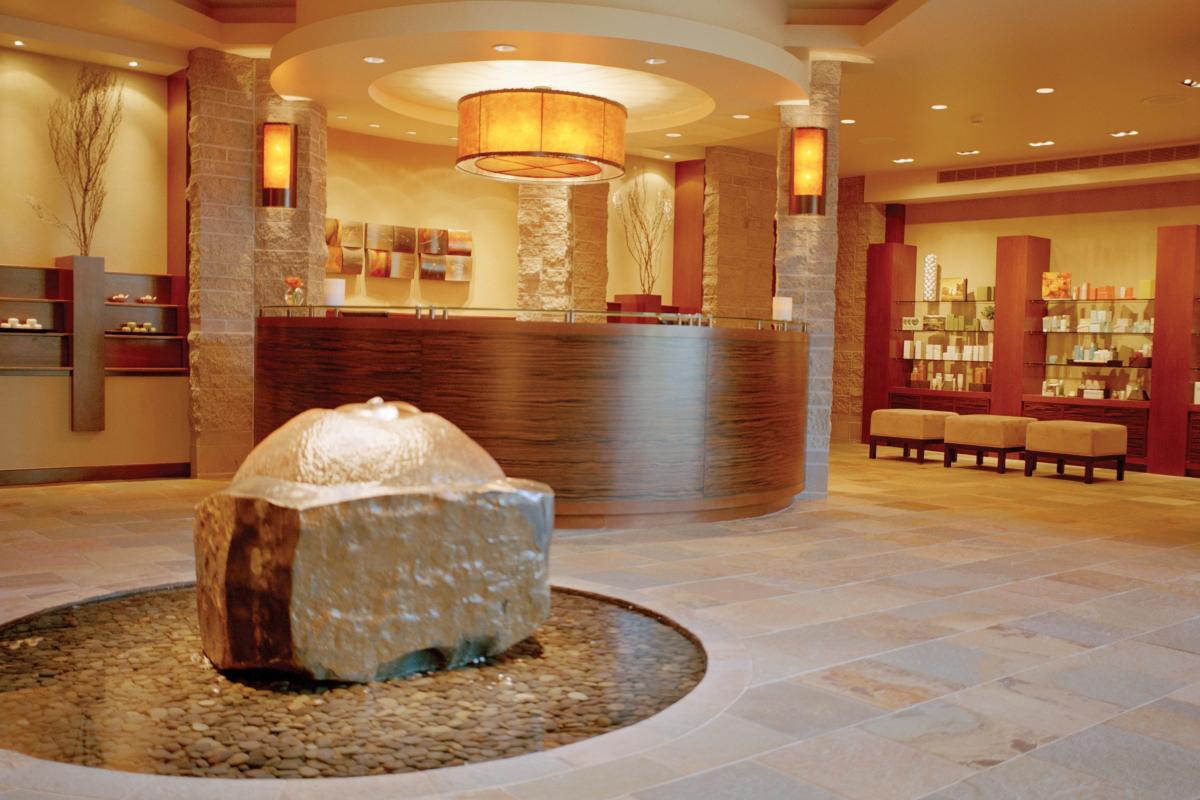 Experts at Spa Avania at the Hyatt Regency Scottsdale apply warmed muslin poultices of Thai herbs mixed with ginger, lemongrass and camphor in a kneading motion to soothe muscle tension and stiffness. The heat and herbs reduce aches and pains, relax tendons and ligaments, aid in healing bruises and increase lymphatic drainage.
---
---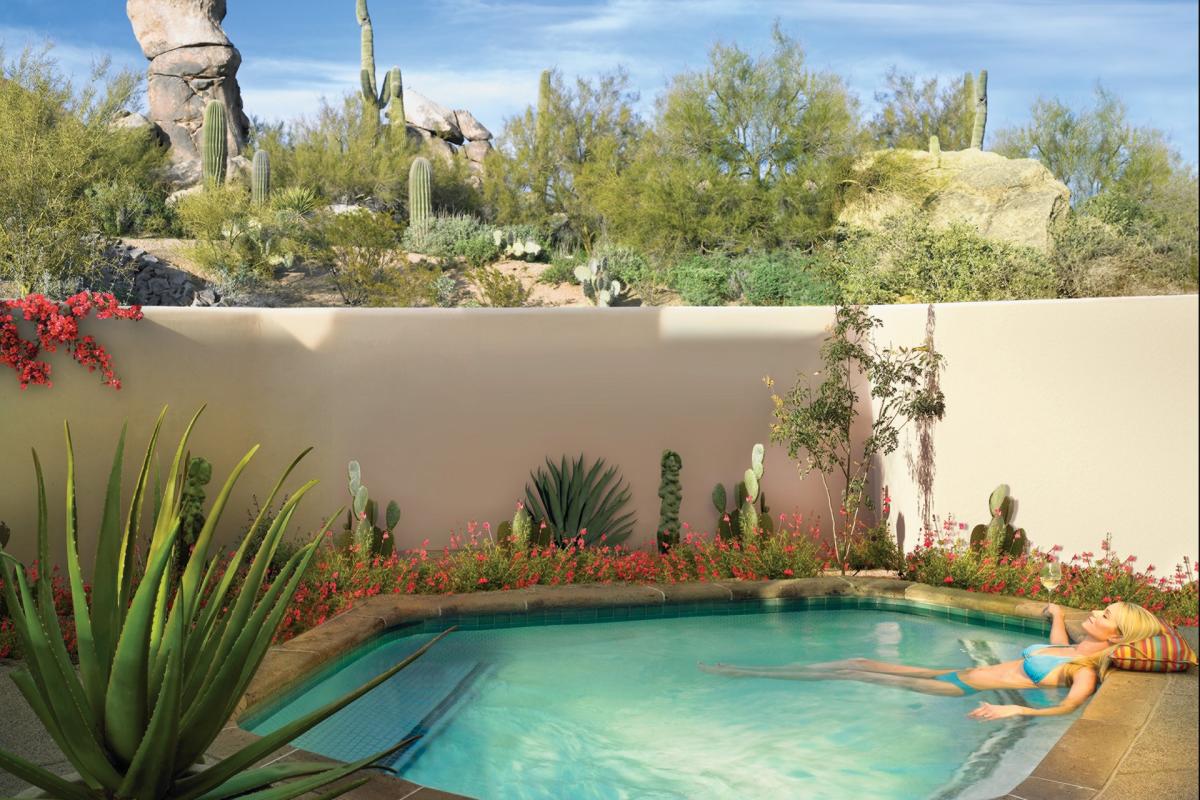 Get your glow on with this revitalizing treatment at The Spa at Four Seasons Resort Scottsdale at Troon North. You'll begin by selecting an aromatherapy blend that suits your needs, be it relaxation, energizing or balancing, for example. Then, your therapist will use this blend in an exfoliating scrub to slough away dry skin. A rinse and application of rich moisturizer follows, leaving you feeling refreshed. For a special treat, add on a hydrating hand and foot treatment using essential oils and natural emollients to soothe even the driest skin.
---
---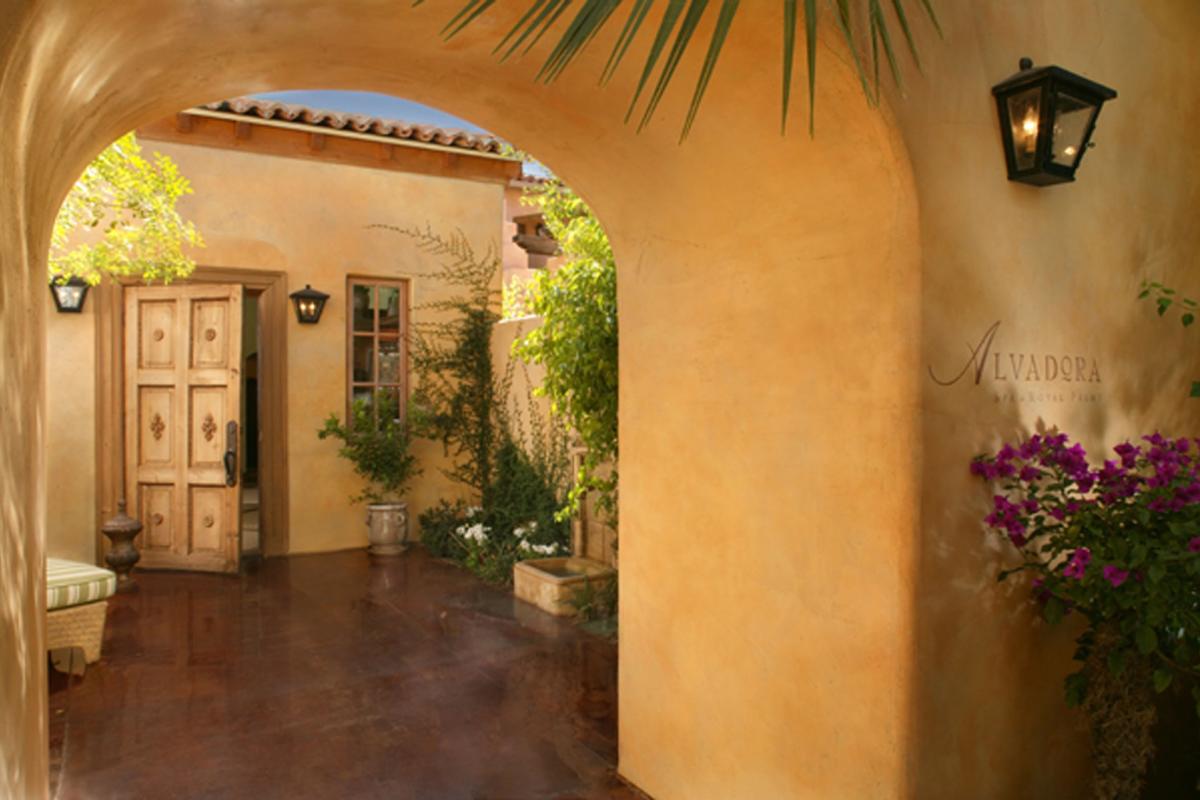 The signature facial at the Royal Palms Resort's Alvadora Spa, this luscious treatment uses products with antioxidants to combat premature aging and leave skin with a healthy glow. In addition to a luxurious facial massage, the experience also includes a hydrating hand and foot treatment, and the uplifting essence of orange blossom that will delight your senses.
---
---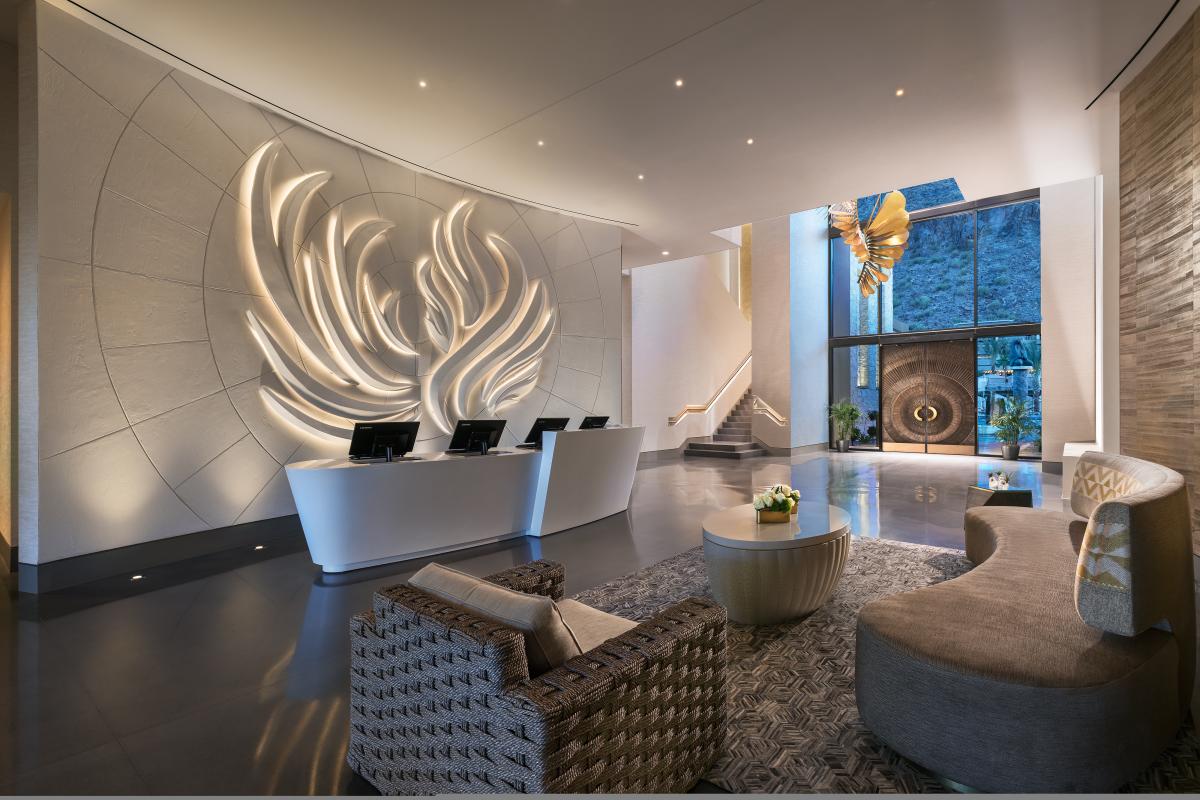 If relaxation is what you seek, this The Phoenician Spa's signature Body and Soul delivers. Massage oil infused with organic lavender, sage, and high-potency arnica flower extract target aches, pains and soft-tissue damage. Throughout this service, steaming hot towels are used to relax muscles, reduce inflammation and boost the healing properties of the essential oils – all while calming the mind.
---
---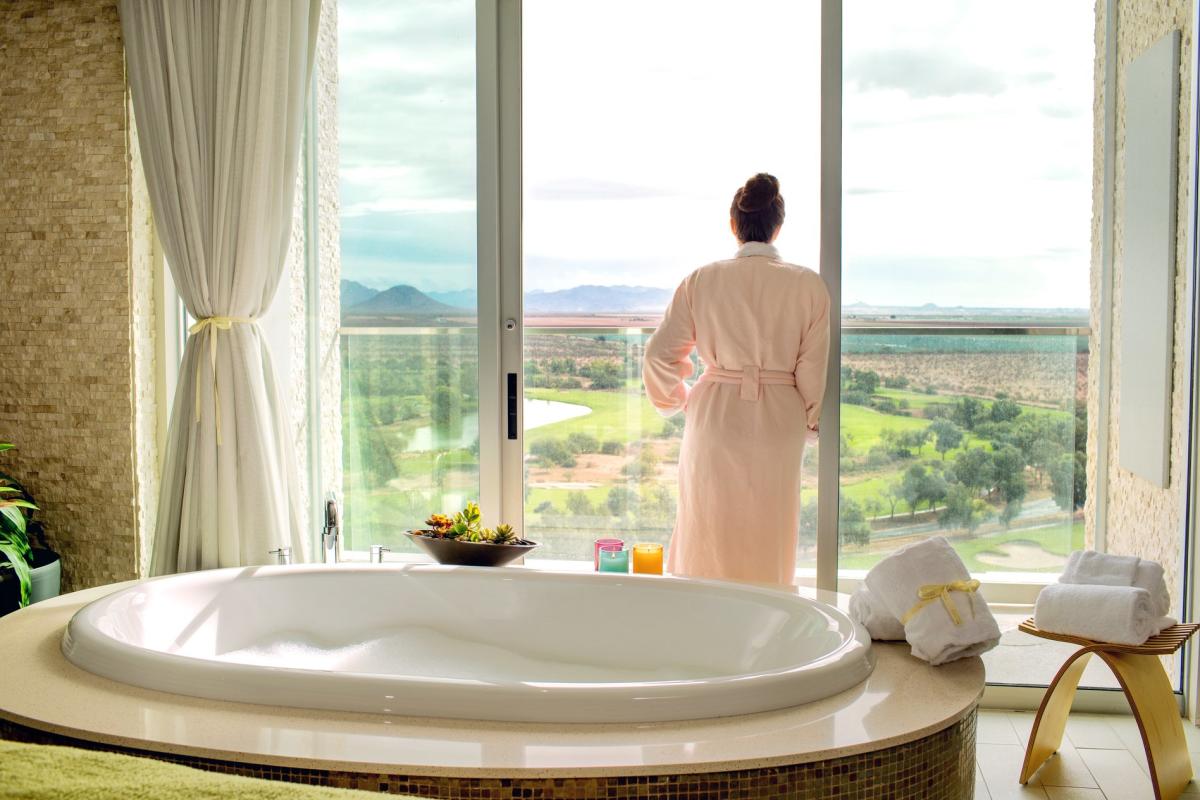 One of the most profoundly calming and centering spa treatments in Scottsdale, this experience at The Spa at Talking Stick Resort utilizes raw Pima cotton poultices that are filled with warm desert herbs and essential oils. The soothing aroma imparts a feeling of deep relaxation as your therapist applies rhythmic pressure along your body's energy pathways. Next, a massage with warm, reviving oils works out any remaining tension. The result is a feeling of renewed vitality and balance.
---
---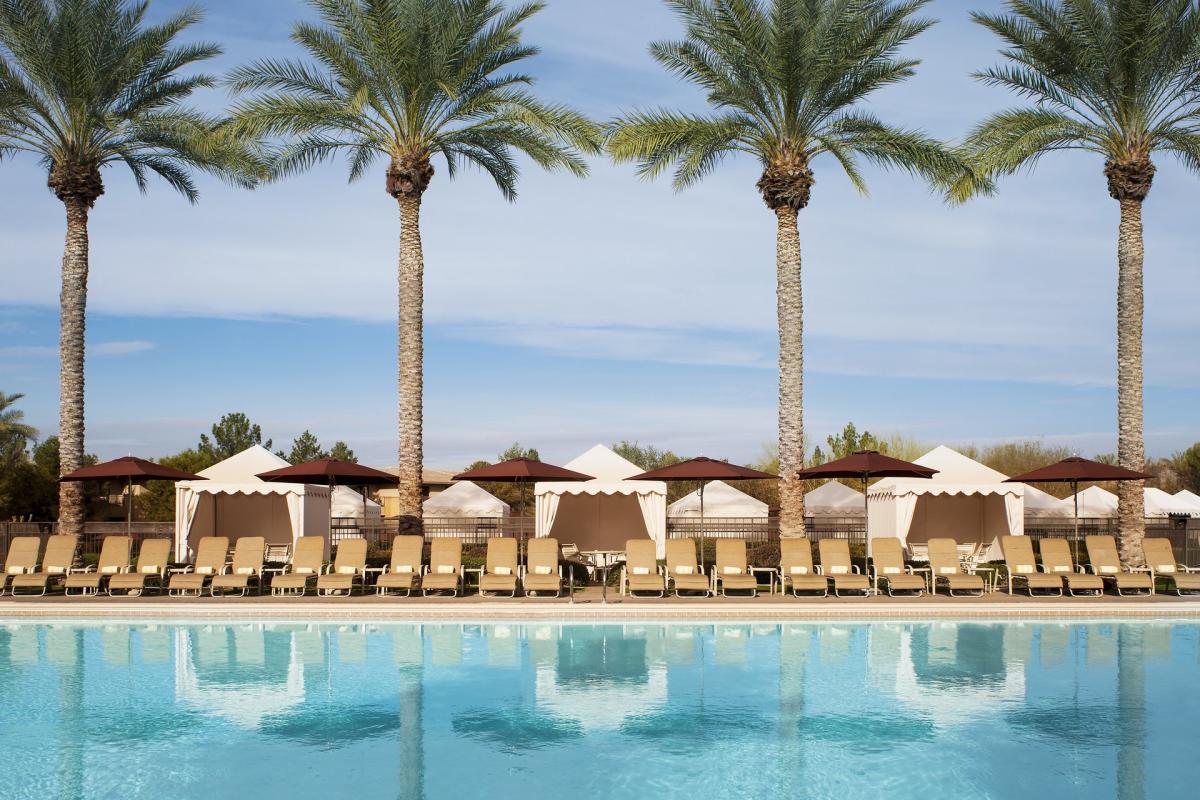 Banish dry skin with this full-body polish at Agave, the Arizona Spa at The Westin Kierland Resort. Your treatment begins with a gentle exfoliation using a polish infused with citrus essential oils and jojoba beads. An application of rich body cream lightly scented with neroli and orange blossom seals in moisture and nourishes your skin.