Top Karaoke Bars in Scottsdale
Has singing in the shower lost its luster? Are you ready to unleash your inner diva? Or maybe you just want to belt out DJ Khaled's "We Da Best" while your friends rap like the old-school gangsters they are. Whatever your karaoke dream is, Scottsdale can make it a reality. From sexy bottle service and luxe karaoke suites to dive bar feels and committed crowds, these Old Town Scottsdale hotspots boast impressive song inventories and an energetic vibe all their own.
---
---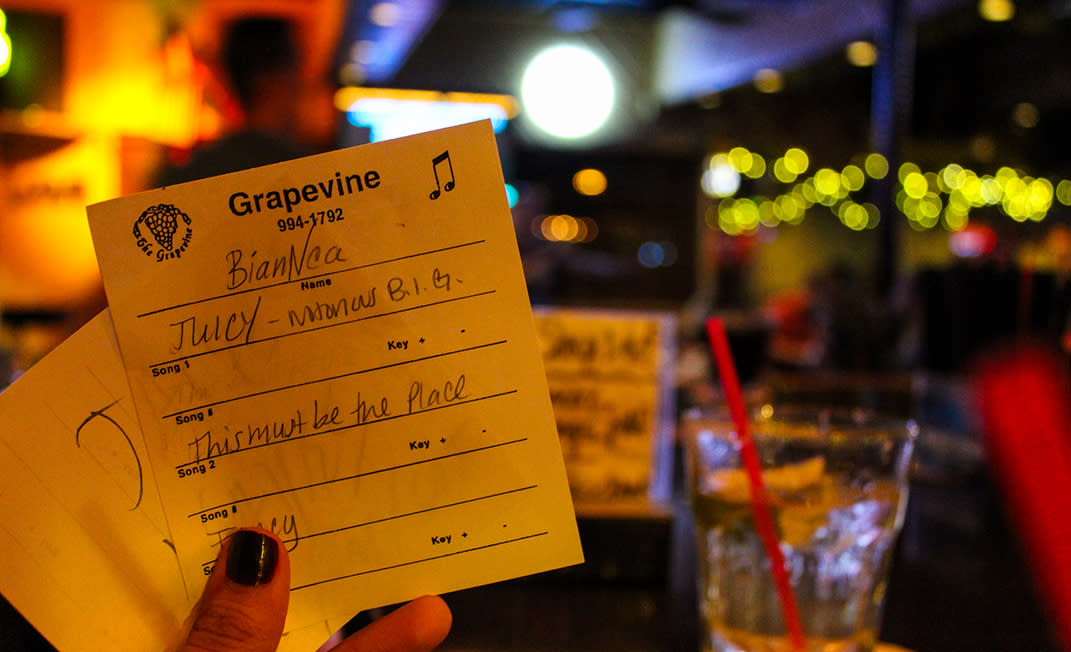 Karaoke at this Scottsdale landmark has a bit of an ego to it, from the quirky regulars with their reserved bar stools to talented karaoke pros and hosts who have become local celebrities. But even if you're a newcomer, you'll feel right at home because, as the seasoned bartender confirms, this is the joint where most locals go to lose their karaoke virginity. The Grapevine is open seven days a week, so you're just as likely to walk into the bar in full "sing" on a Monday as on prime weekend nights. Karaoke runs from 5 p.m. to close on weekdays and 3 p.m. to close on weekends, so there's plenty of time to scope out the competition and guzzle some liquid courage to calm your nerves and warm up your vocal chords. There's also a full menu of pub grub to keep you fueled. Best of all, the friendly crowd at The Grapevine applauds equally loud for both the best and worst singers in the room.
---
---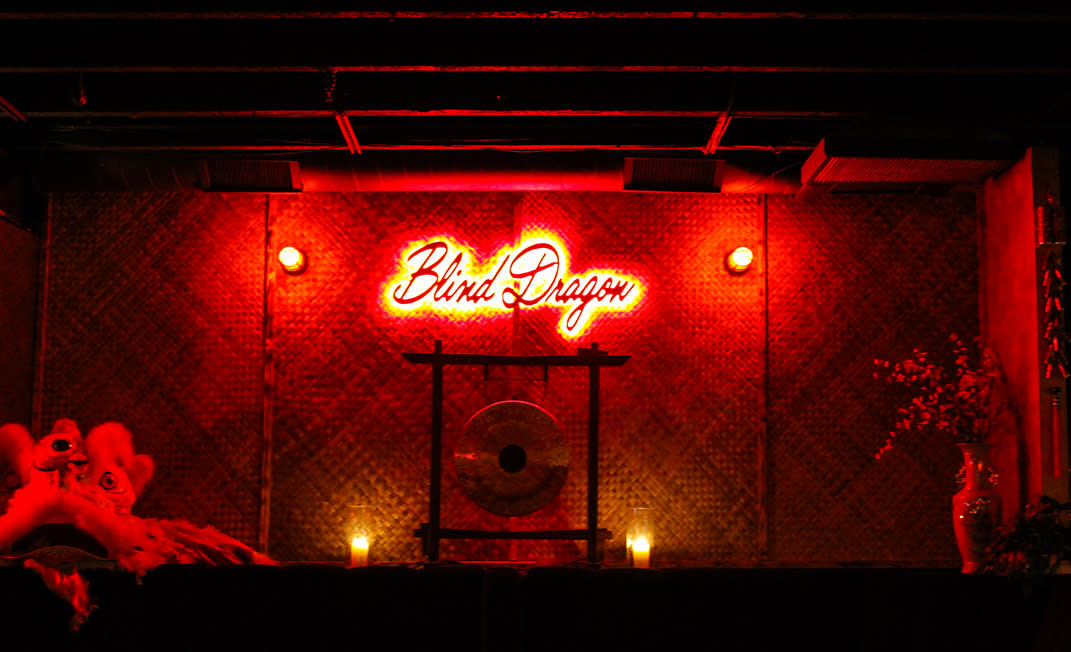 Entering The Dragon, Old Town's chic new karaoke kid on the block, feels no different than strolling into a swanky nightclub. However, with a song inventory that's 25,0000+ titles strong, there's no doubt that The Dragon takes karaoke seriously. The private, premium spirit-themed suites and bottle service will have you feeling like a rock star before the mic hits your hand, so singing your heart out in front of your friends will feel natural. If you need some energy before you take the spotlight, check out The Dragon's impressive menu of Asian-inspired cocktails and lite bites. And with suites that vary in size, offering seating for up to 10, 15 or 20 guests there is plenty of room to enjoy.
---
---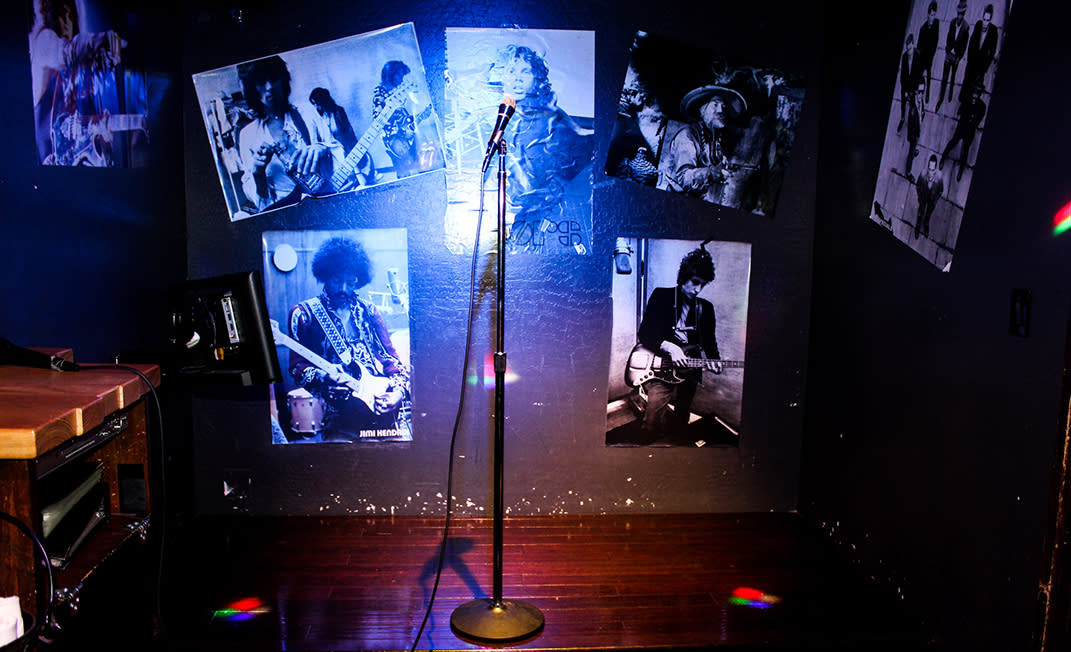 Feeling fancy but frugal? Geisha A Go Go boasts free private rooms all day long every Monday through Thursday, as well as Fridays through Sunday's from 5 p.m. to 7 p.m. (great for getting an early start on the weekend!). Geisha is the perfect spot for a night out with friends as the rooms are comfortable for both small squads of six and groups up to 20. The sushi bar and cocktail program are as on-point as their pop and rock 'n' roll song list, making Geisha a karaoke legend with locals and visitors alike. So, if you're looking to party with the nightclub crowd during prime weekend hours, reservations are a must!
Now that you know where to go, just remember my favorite tip – the best karaoke nights come down to the company you keep, so bring (or make) friends who will cheer you on and be the "whoo-hoo" or shot-of-tequila partners you need!