Looking for the perfect gift for yourself or a gift for friends or family stuck at home? Not to worry – we've got you covered with unique shopping options that will ensure you'll go home with a great gift for everyone on your list. Here are the best Scottsdale souvenir shops to check out during your visit.
---
Artistic Endeavors
---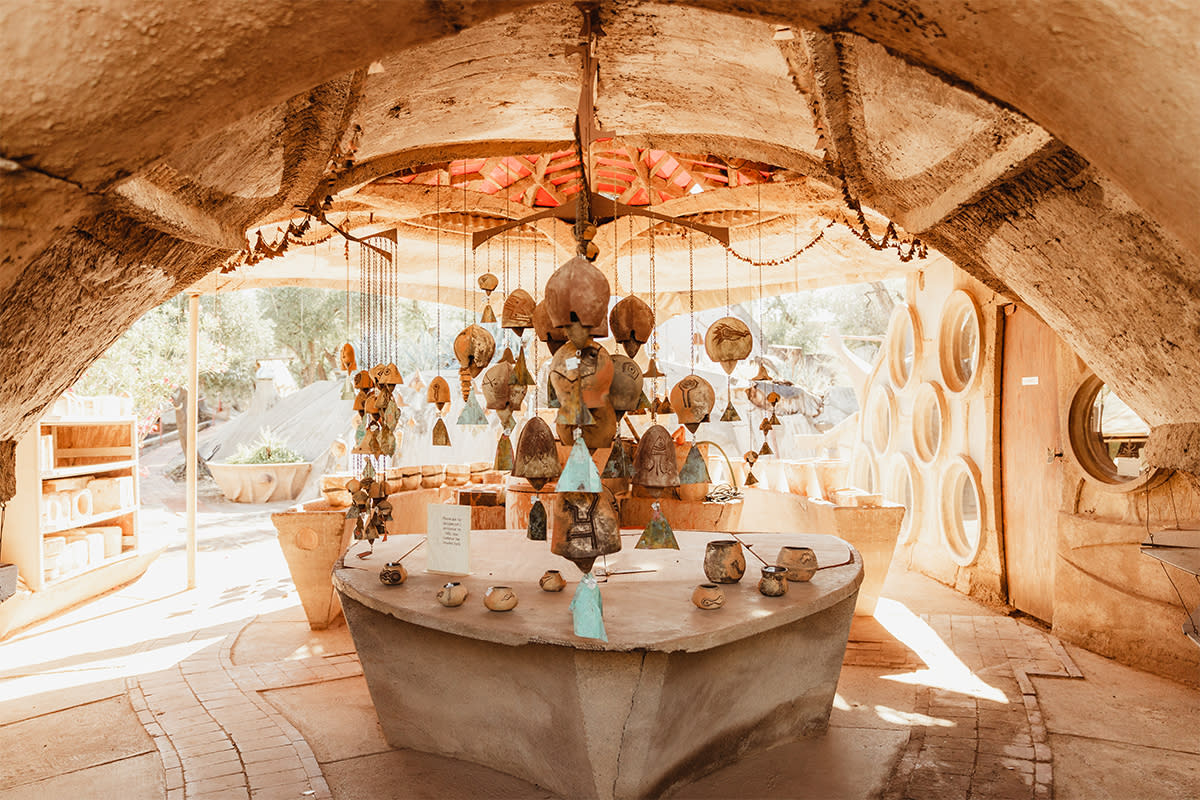 The Store at the Scottsdale Center for the Performing Arts has imaginative gifts for the creative minds in your life, including artist-made jewelry, fair-trade and upcycled/recycled global gifts, novelty items and home furnishings.
No trip to Scottsdale is complete without a visit to Cosanti, the working studio of the late architect Paolo Soleri. His famed bronze and ceramic wind-bells make the perfect gift for the artistically inclined. Call ahead for bronze pour times and watch the creative process in action.
If you have any budding musicians on your gift list, the store at the Musical Instrument Museum delights with all things related to the music of the world, including CDs, instruments, coffee table books, games and cultural items.
---
Native Traditions
---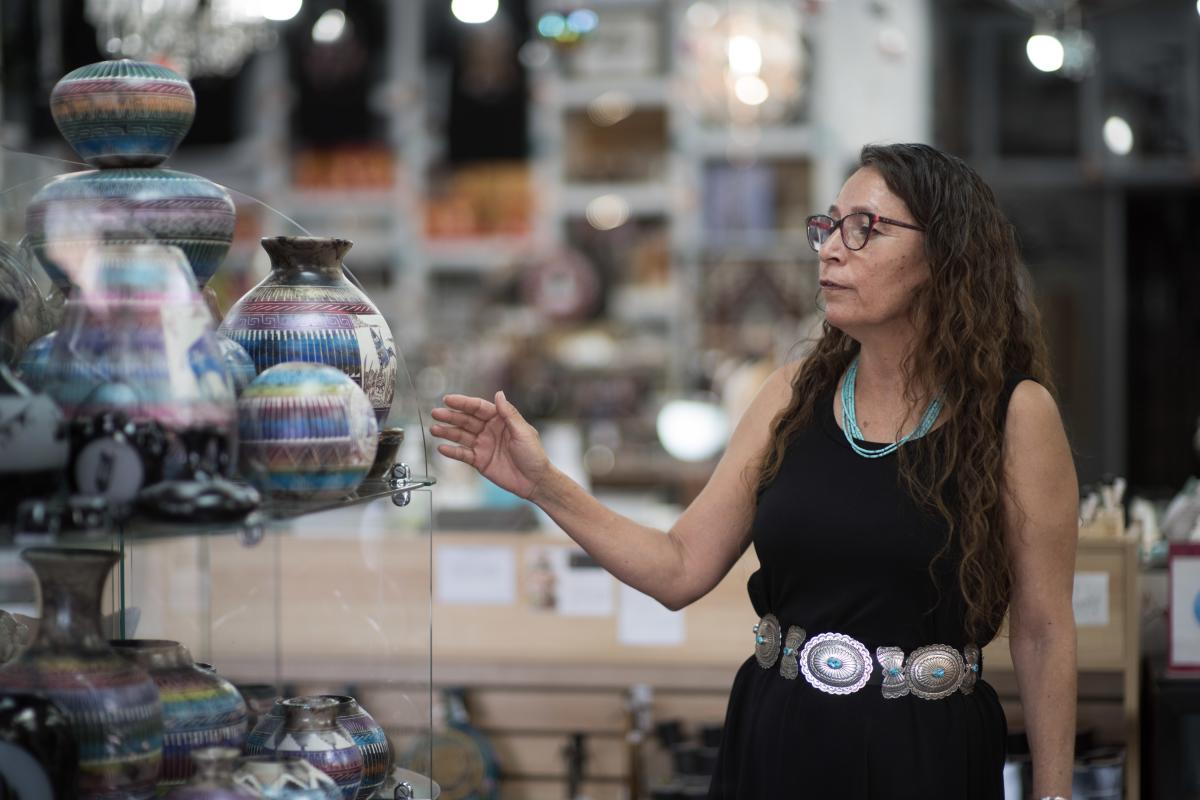 Native Art Market brings cultural awareness while offering residents and visitors a chance to immerse themselves in Arizona's rich Indigenous culture and art. Native-owned and operated, all vendors provide quality Native handmade items and are of Native American descent.
For a carefully curated collection of contemporary Native American jewelry and art, pay a visit to Faust Gallery in Old Town's historic Arts District. Here you'll find exquisite micro inlay rings, bracelets and earrings; contemporary pottery; glass and wood sculptures and more.
For authentic Native American items, don't miss the Heard Museum Shop. The shop offers artwork purchased directly from the finest Native artists, including jewelry, katsina dolls, pottery, textiles and fetish carvings. You'll also find an outstanding selection of books and children's items.
---
Western & Arizona Shops
---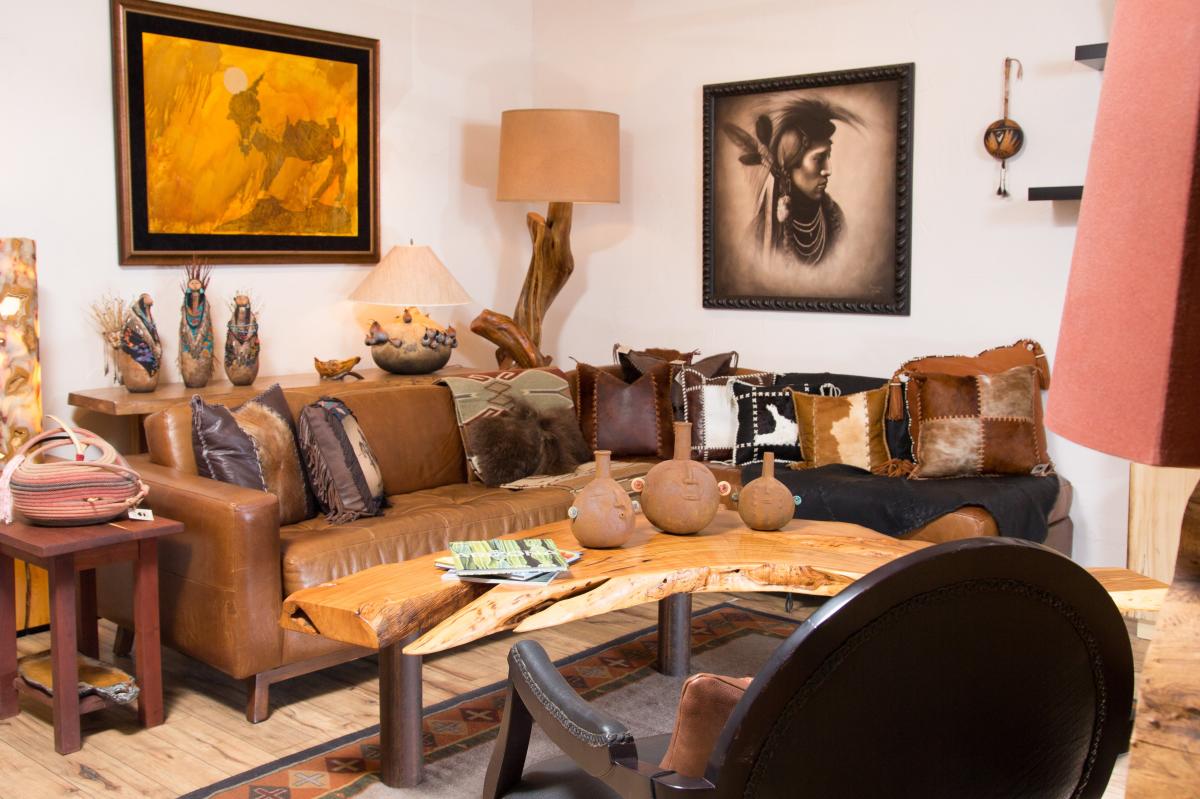 Buffalo Collection showcases hand-crafted furniture, handbags, journals and home décor made from the finest buffalo leather.
At Scottsdale Pendleton, you'll find natural fiber clothing for men and women, as well as Pendleton's renowned jacquard blankets.
Shades of the West specializes in Western and Native American-themed gift items, including clothing and leather goods.
---
Foodie Finds
---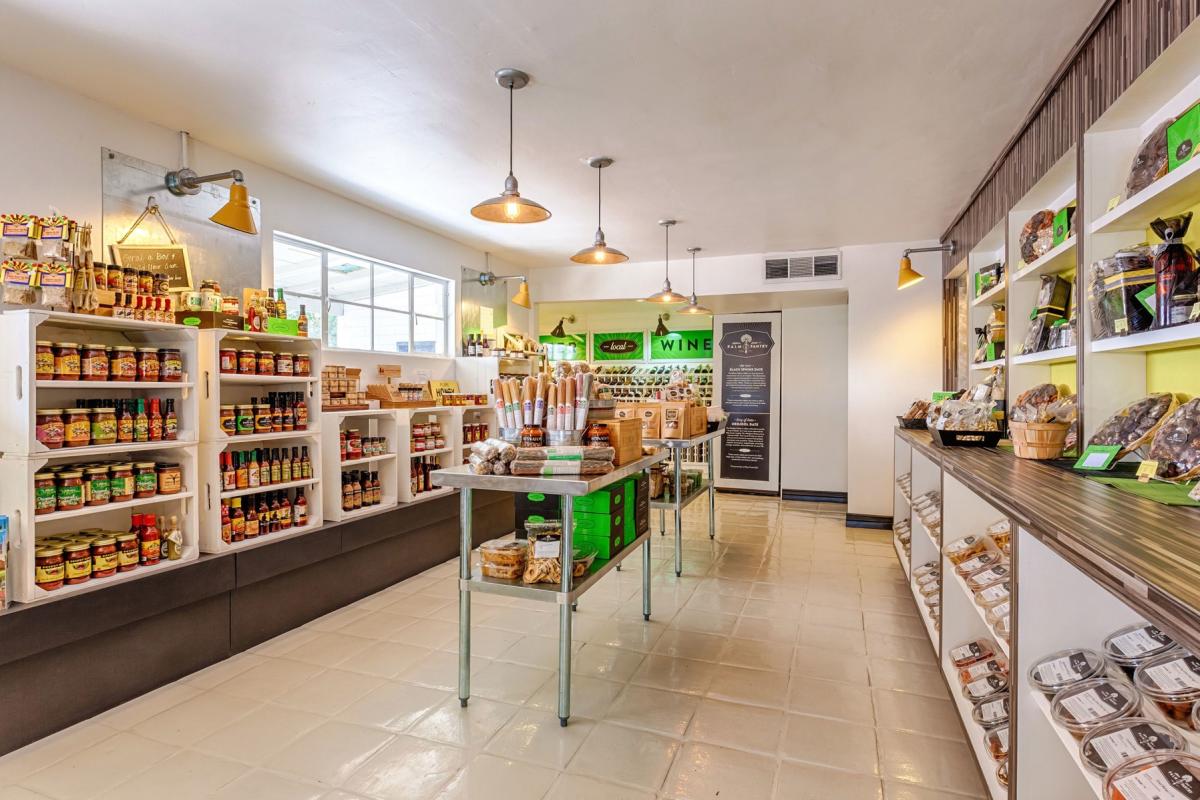 A Scottsdale favorite since 1951, Sphinx Date Co. is known for its sweet Medjool dates, locally crafted pantry goods, and Arizona wines and craft beers. Take a break on their patio and enjoy one of their famous date milkshakes.
Shopping at Queen Creek Olive Mill is as much of a treat for you as it is for your gift recipient. Tour the mill, then head to the shop to pick up some flavored extra virgin olive oils (habanero, jalapeño and Meyer lemon are favorites) and balsamic vinegars. Gift sets are available, as are a variety of tapenades, stuffed olives and other culinary delights.
For the wine lover's on your list, take a stroll along the Scottsdale Wine Trail and pick up a bottle (or two, or more) of award-winning Arizona wine from premier vineyards like LDV Winery, Aridus Wine Company, Carlson Creek Vineyards, Merkin Vineyards, Salvatore Vineyards and Arizona Stronghold Vineyards. 
And for the chocoholics on your gift list (or for yourself - we won't tell!), Zak's Chocolate creates magical small-batch candies and chocolate bars from 100% ethically sourced cocoa beans.