As an avid Arizona oenophile and photojournalist, I love traveling across the state to visit our vineyards and wineries. Scottsdale is my home, so when I am in town you very well might find me at one of the tasting rooms in Old Town. Many people are surprised to learn that Arizona has award-winning wines, but since we are at similar latitudes as Europe's wine regions and we have great soil and high elevations, growing wine grapes here only makes sense. Come with me as I take you on a tour of some of my favorite Scottsdale wine tasting haunts.
---
Earth's Fruits Come Full Circle
---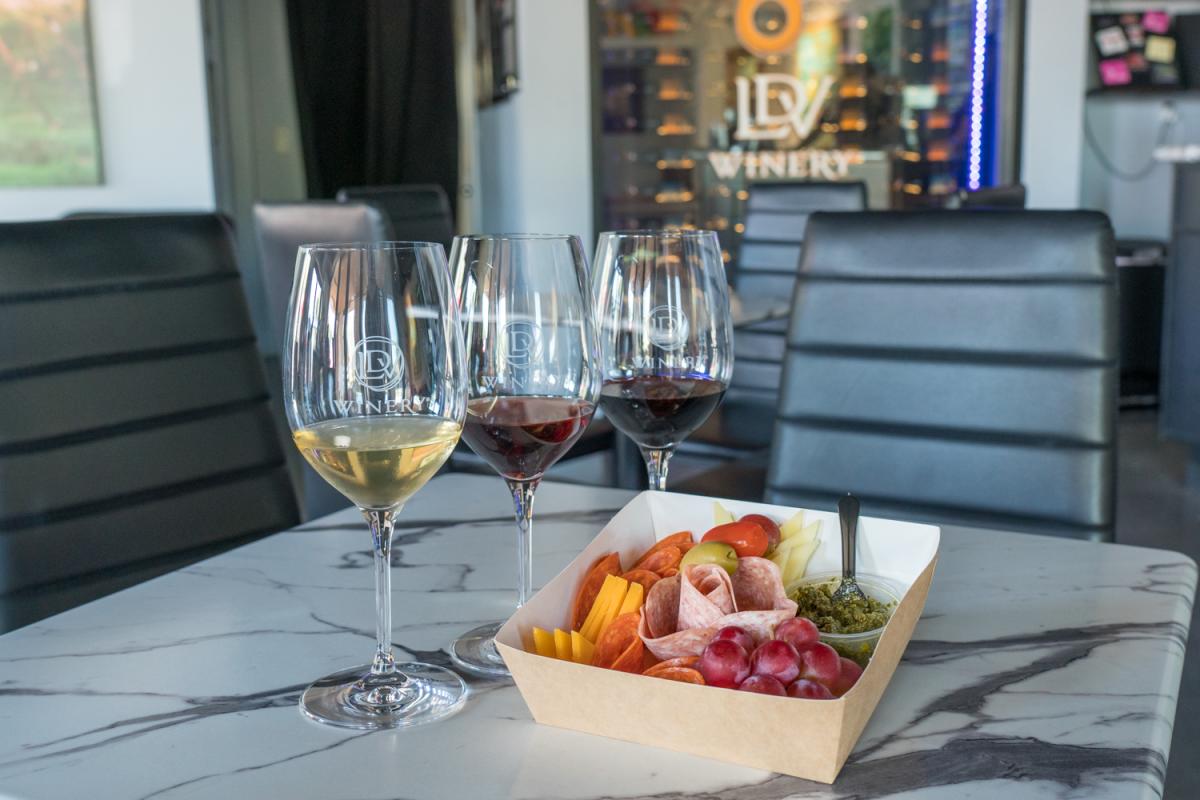 LDV Winery was my first vineyard experience and the one that hooked me on Arizona wine. Their estate vineyard and winery sit at the foothills of the Chiricahua Mountains in Pearce, at an elevation of 5000'. Nice for us, owners Peggy Fiandaca and Curt Dunham opened their tasting room in Old Town Scottsdale. Sustainable, gluten-free and vegan, their wine flights are three 2-oz. pours and can be customized to your liking. Enjoy the freshly made charcuterie or wine pairing snacks. Listen to the monthly podcast, "Wine Time with Peggy", to learn more about the art of wine and food.
Jenelle's Pairing Tip: I love the full-bodied, fruit-forward flavor of LDV's 2015 Signature Petite Sirah. Pair it with hearty, flavorful foods – like your favorite sausage and pepperoni pizza – to balance the tannins in your glass. This vintage was a Double Gold winner in the 2022 San Francisco Chronicle Wine Competition.
---
Our Farm to Your Table, Our Vines to Your Glass
---
Merkin Vineyards is one of Maynard Keenan's wine-centric establishments. He has a total of 110 acres in the Verde Valley and Willcox, producing high-elevation wines with a focus on Spanish, French and Italian varietals. This family-owned winery is committed to sourcing ingredients from their own and other local premier farms, fields, pastures and trees for their artisan boards as well as their small bites and delicious entrées. The staff is well-educated on the wines from Merkin Vineyards as well as their other brands, Caduceus Cellars and Puscifer Queen B. The flights are three 1-oz. pours that may be expanded if desired.
Jenelle's Pairing Tip: My go-to is Merkin's Jane Pink Rosé for its clean, bright and vibrant mouthfeel. It's perfect to pair with their vegetarian Lasagna Cupcake, served with a side salad and Noble bread. So fresh!
---
Fierce Terrain, Fine Wine, Authentic Arizona
---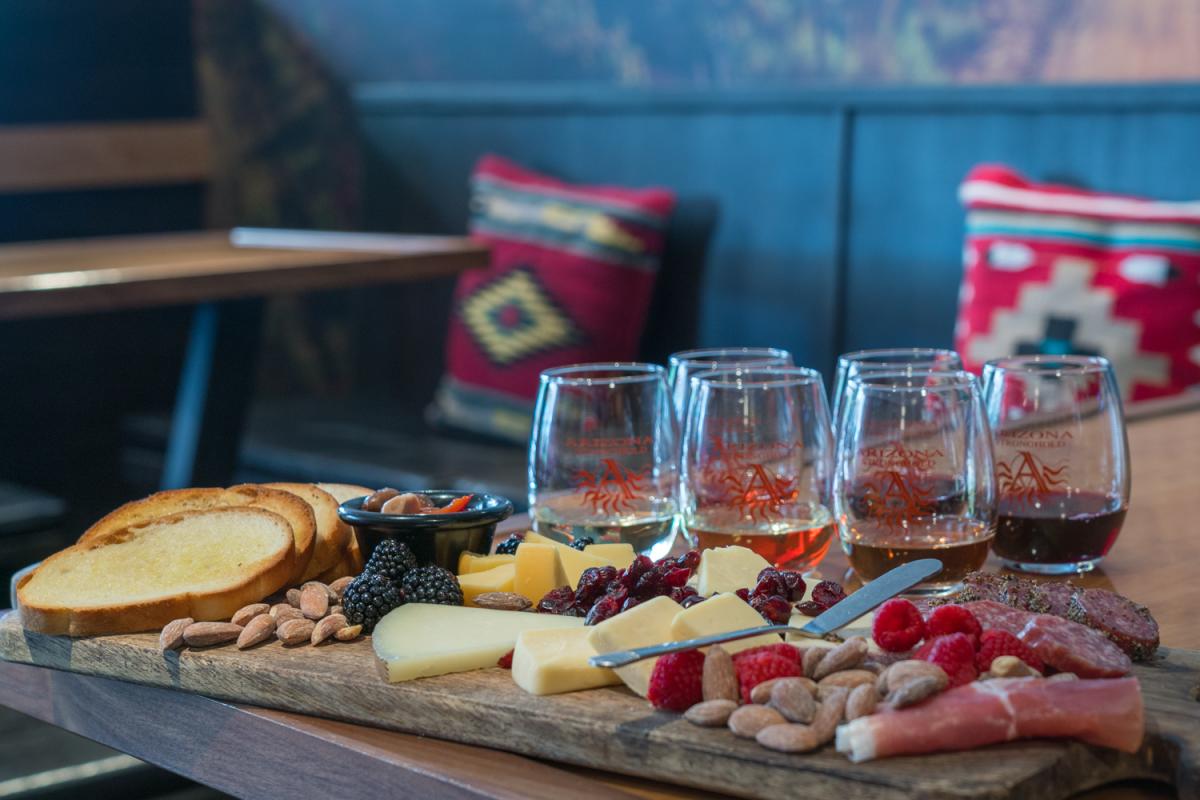 Arizona Stronghold Vineyards is owned by Terry Glomski and Rod Young. One of the largest producers of wine in the state, their Bonita Springs vineyard is located in Willcox at an elevation of 4370'. They also source fruit from other Arizona vineyards. The combo flight is six 1.5-oz. pours. Arizona Stronghold's staff is friendly and happy to discuss insights into their wines.
Jenelle's Pairing Tip: One of my favorites is Arizona Stronghold's 2018 Lozen, a delicious red blend with notes of red currant, spices, blackberry and cedar. I pair it with my braised beef short ribs, asparagus and potatoes.
---
Boutique & Sustainable Wines
---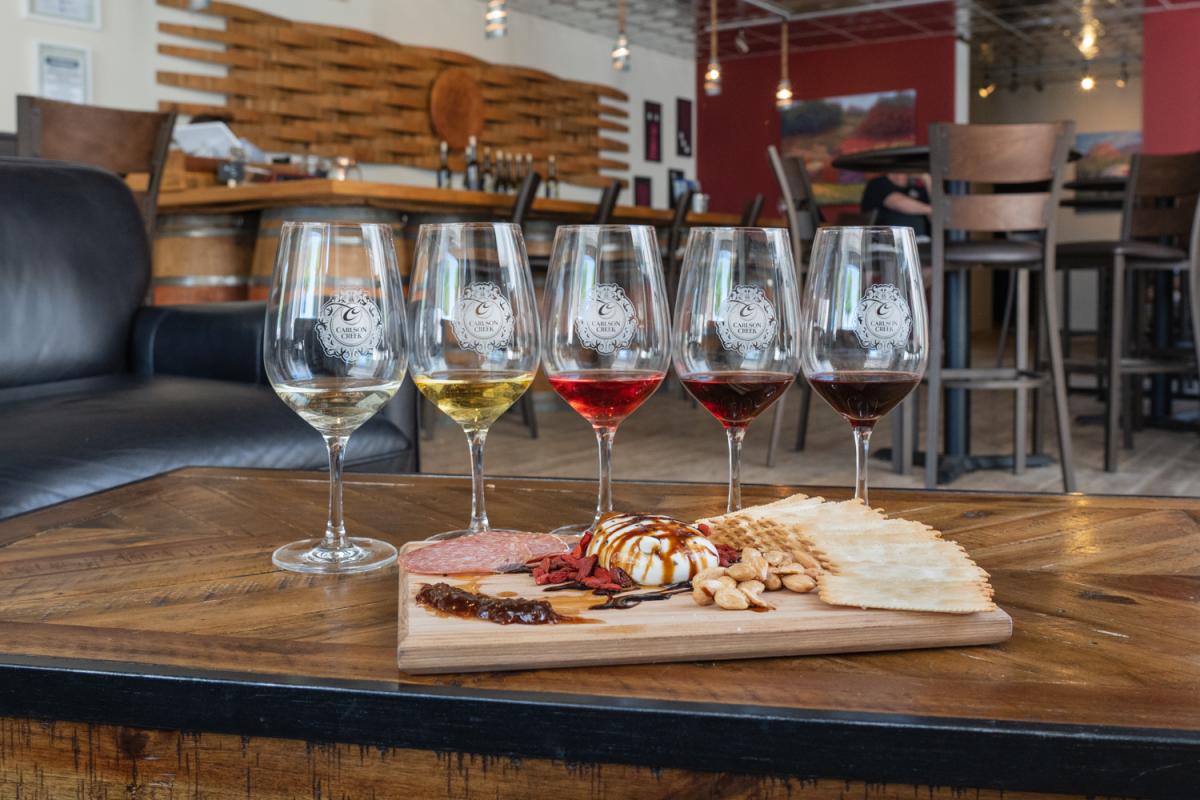 Family-owned Carlson Creek Vineyards is one of the largest vineyards in the state at 320 acres. It is located in the Willcox region at an elevation of 4200'. This bright and inviting Scottsdale tasting room is the perfect place to meet up with friends. Check out their private room for classes on wine, and other events. You might very well catch co-owner Robert Carlson III leading an intriguing discussion on wine. The flights are five 2-oz. pours of your choice. If you aren't sure which wine to select, the knowledgeable staff will be happy to make recommendations.
Jenelle's Pairing Tip: I love the bright, refreshing and crisp Carlson Creek 2021 Malvasia Bianca, with notes of stone fruit and mandarin orange in the mouth and good structural acidity. This is the wine I serve at home with light bites like fish tacos or jalapeño queso.
---
Representing the Unrepresented
---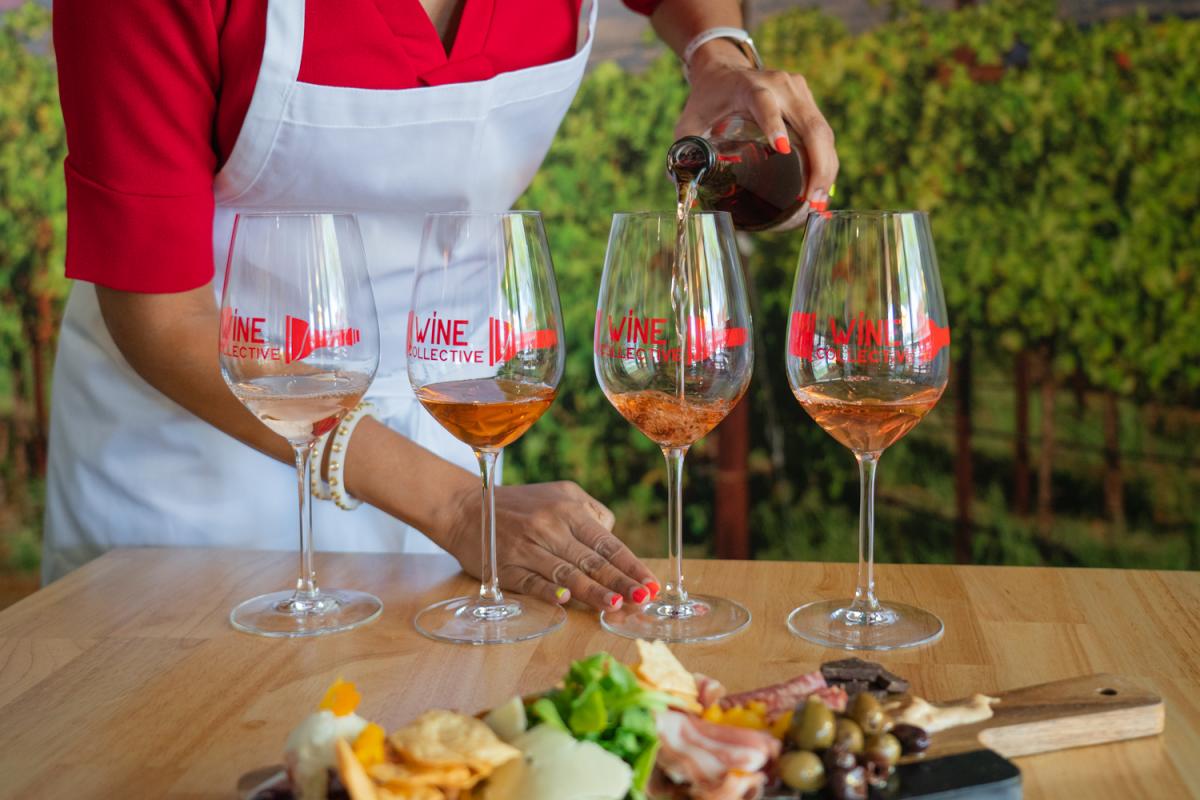 The Wine Collective Scottsdale is a boutique tasting room and bottle shop serving more than 30 curated Arizona wines from some of the state's top winemakers. No stranger to wine, proprietor Zoya Vora-Shah has years of wine industry background. She trains her staff on every brand they pour enabling them to share their knowledge with you. Look for the monthly "Meet the Winemaker" tastings to dive even deeper into AZ wines. There are several themed options on the 2-oz. flights with four pours.
Jenelle's Pairing Tip: There's always a new wine to try at The Wine Collective Scottsdale, but my pick is award-winning Pillsbury One Night Stand Rosé with crisp, dry and refreshing hints of watermelon and strawberry. I pair this with pan-seared flounder for a delightful meal.