There's no doubt that summers in Scottsdale are hot. To survive the dry heat, it's important to find a way to stay cool, whether that's a shady spot or some cool summer drinks. Here are some of my favorite refreshing summer drinks that will help you chill out all season long!
---
KOMBUCHA COCKTAIL
---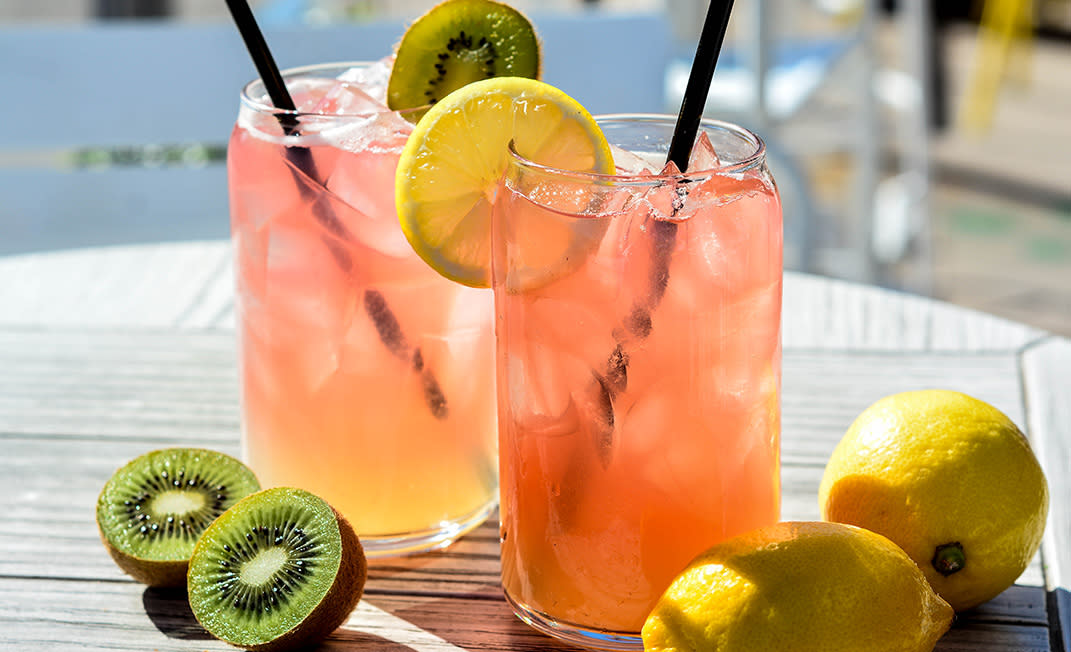 Kombucha has become one of the "coolest" and trendiest drinks today. Not only does kombucha have great health benefits but, it also makes for a great cocktail mixer. Scoot your "bucha" on over to ​Farm & Craft and try a Kombucha & Tequila or Kombucha & Cucumber. There are four different combos to choose from, and you can't go wrong with any of them!
---
House Piña Colada
---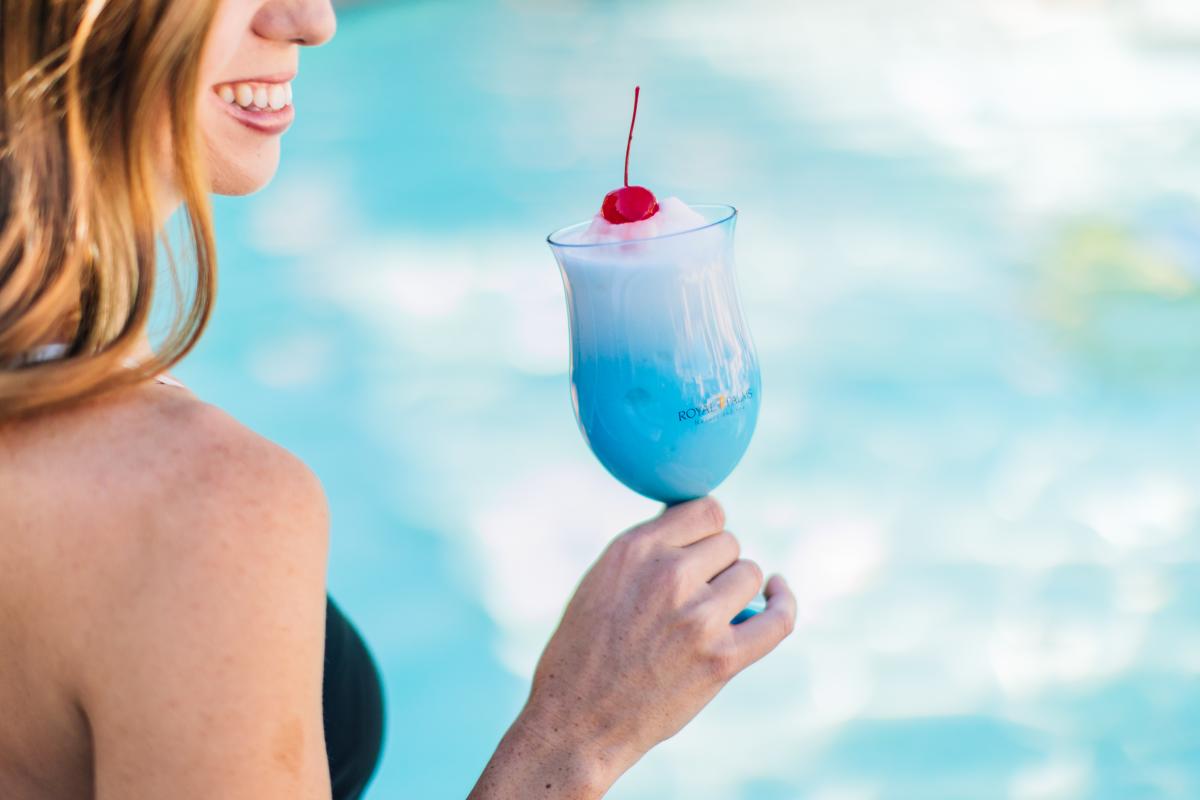 The Cabana Café menu at Royal Palms Resort and Spa is an oasis of cool cocktail comfort every summer! The House Piña Colada puts a fun twist on this frozen classic by adding a summer-sky Blue Curaçao float. Other tasty poolside sippers include the Cactus Cooler, a blend of prickly pear nectar, grapefruit vodka and sparkling lemon soda, and the Antioxidant Mojito, which marries Bacardi Superior with blueberries, mint, lime and club soda.
---
Spiked Coffee
---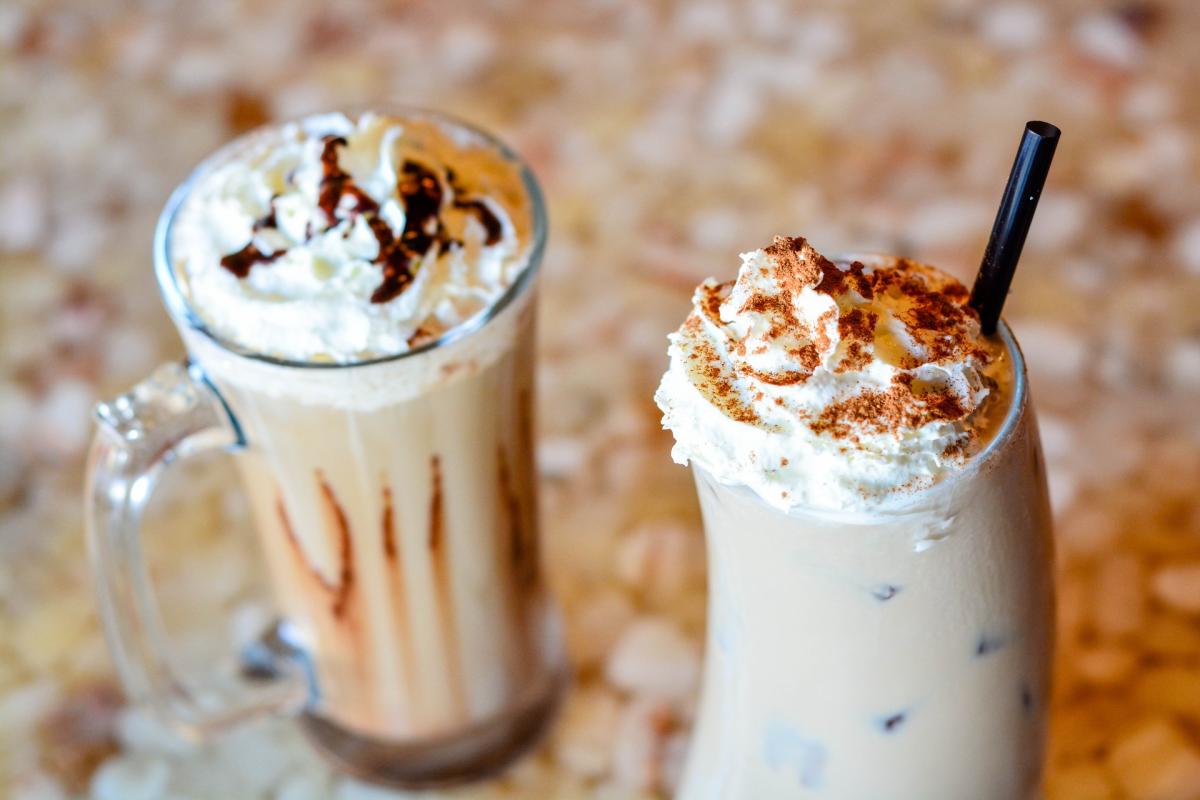 Daily Dose is my go-to for some of the most refreshing spiked summer coffee beverages that include enhancements like Baily's Irish Cream and whipped cream flavored vodka. Choose from four different drinks, including The Classic, Smooth Irish, Nutty Chai and the Salted Caramel Cold Brew, and order them on ice. There's no better way to start a hot summer day! 
---
THE ULTIMATE BLOODY MARY
---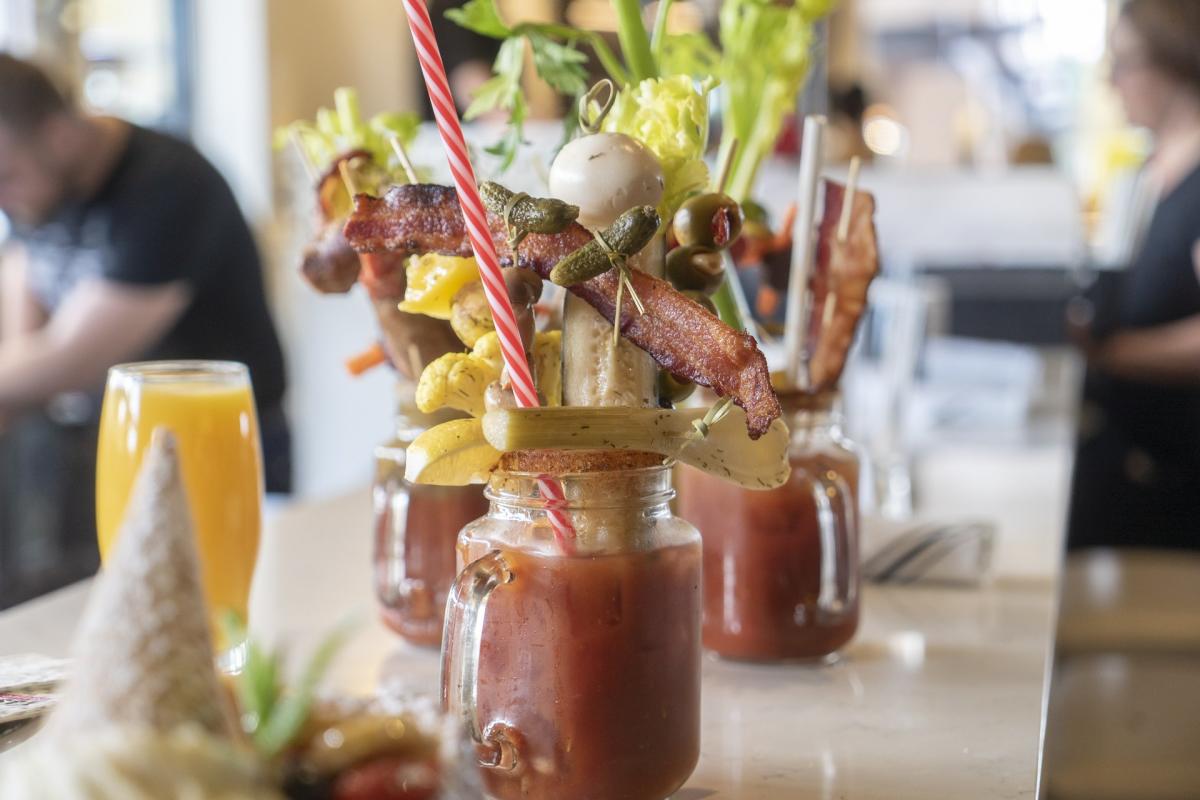 At Hash Kitchen, the Bloody Marys are fun, fresh and oh-so-chill. Their build-your-own Bloody Mary bar features more than 50 delicious craft toppings, from fresh and pickled veggies to fried ravioli, mozzarella sticks, bacon, and more. Start with the infused vodka of your choice, pick from Hash's four house Mary mixes, and top it off with whatever your "bloody" heart desires!
---
'Margs, Mules & 'Mosas
---
Weekend brunch on the shaded patio at LON's at The Hermosa Inn features a variety of farm-fresh cuisine and refreshing, customizable cocktails. The 'Margs, Mules & 'Mosas option allows you to customize a house margarita, Hermosa mule or glass of Prosecco with blood orange, kiwi, pineapple, black cherry or white peach juice. Summer in a glass!
---
ICED HONEY LAVENDER LATTE
---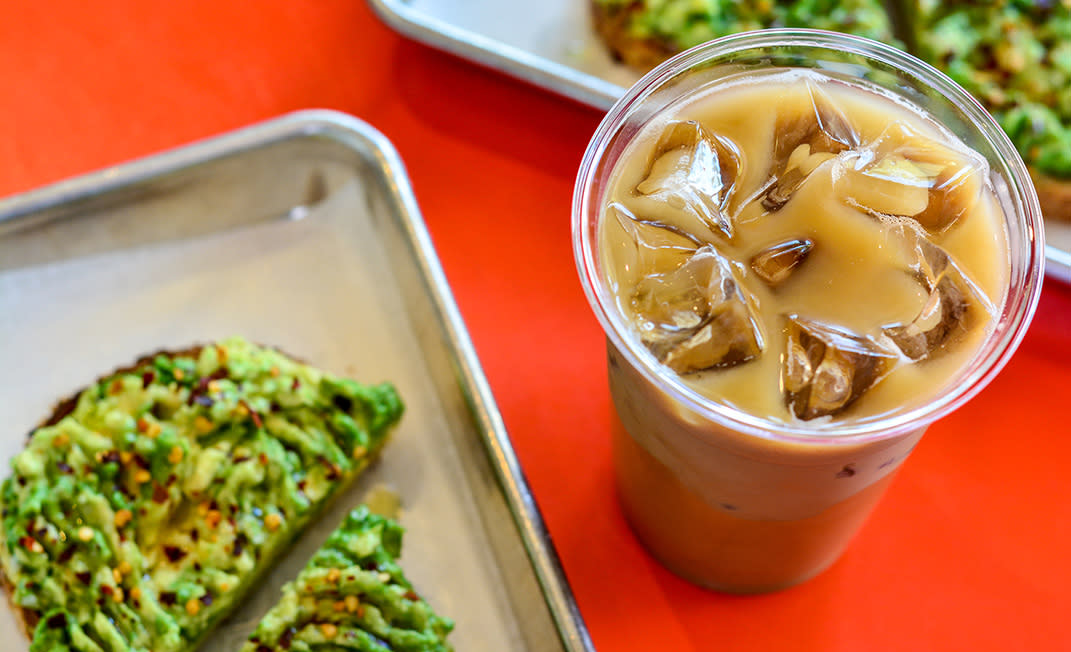 I spend a lot of my free time in local coffee shops, so trust me when I say that Berdena's is one of the best on the block. Not only is it one of the most aesthetically pleasing shops, but the coffee and food are delicious, particularly their decadent avocado toast. Pair it with an iced Honey Lavender Latte, a blend of espresso, honey, organic lavender and steamed milk, for a combo that never disappoints.