7 Great Ways to Get Around Scottsdale
In the literal sense, transportation can be seen as simply a means to get from one point to the next. But it's also a great way to explore some of the most exciting things Scottsdale has to offer. Here are 7 traditional and non-traditional transportation options for getting around Scottsdale - from quaint trolleys to golf cart taxis! 
---
---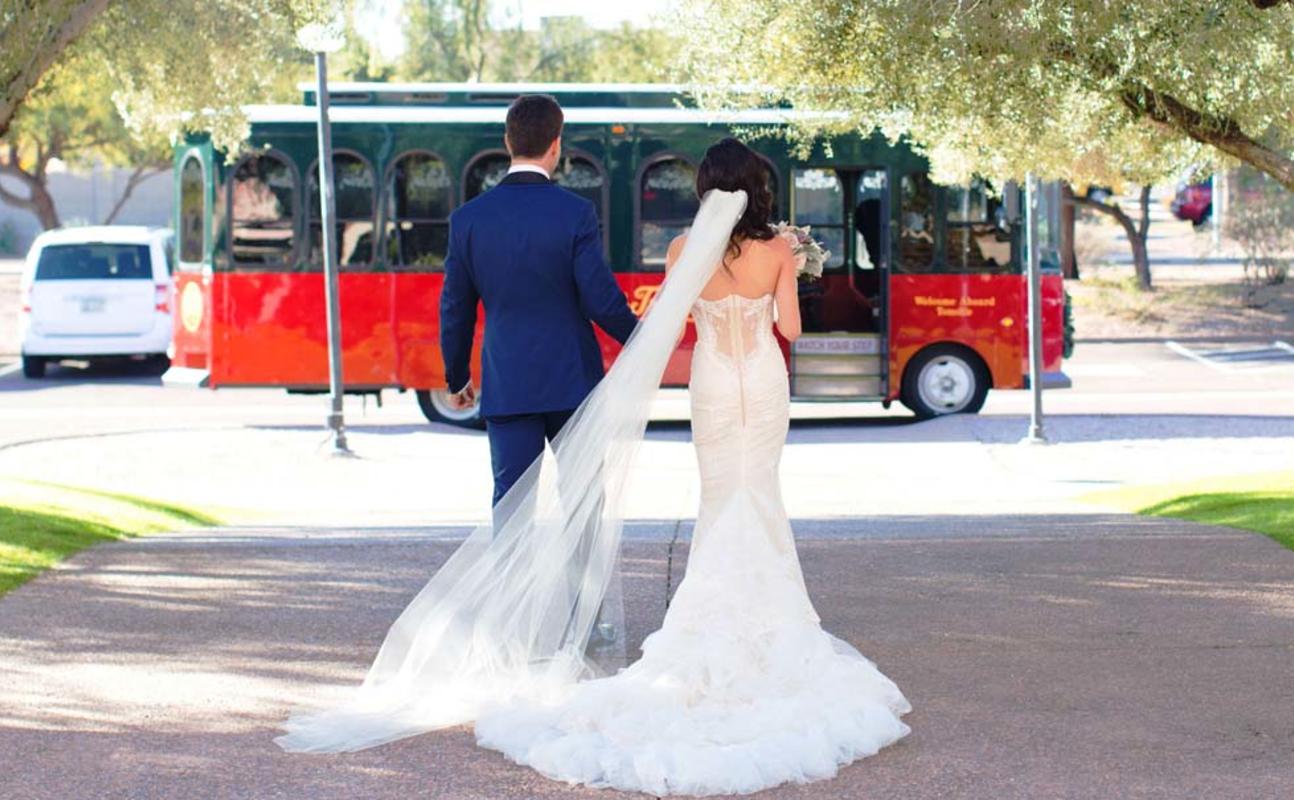 This charming trolley is the most fun on wheels you'll ever experience! These fully enclosed trolleys accommodate up to 30 passengers and feature cushioned bench seats, air-conditioning/heating and PA system with microphone. When you charter Ollie the Trolley, you will arrive at your destination on-time, safely and in-style. It's a great choice for bar-hopping, bachelor and bachelorette parties, wedding day transportation and getting to and from concerts and sporting events.
---
---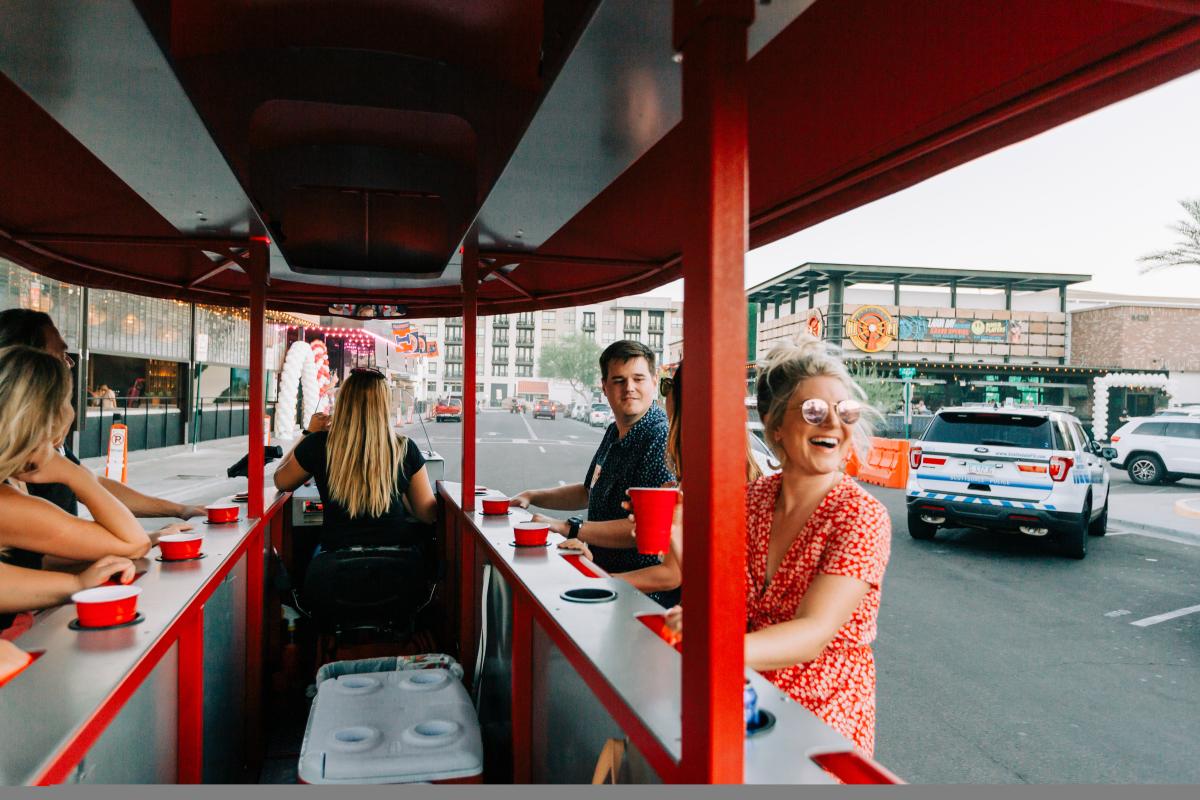 Looking for a fun way to get around with a handful of friends and family? Take a pub crawl on the Arizona Party Bike! This 15-passenger merrymaking machine cruises around Old Town on pedal power (yours), making stops at three popular local bars and pubs. The bike comes complete with a rockin' sound system and LED party lights.
---
---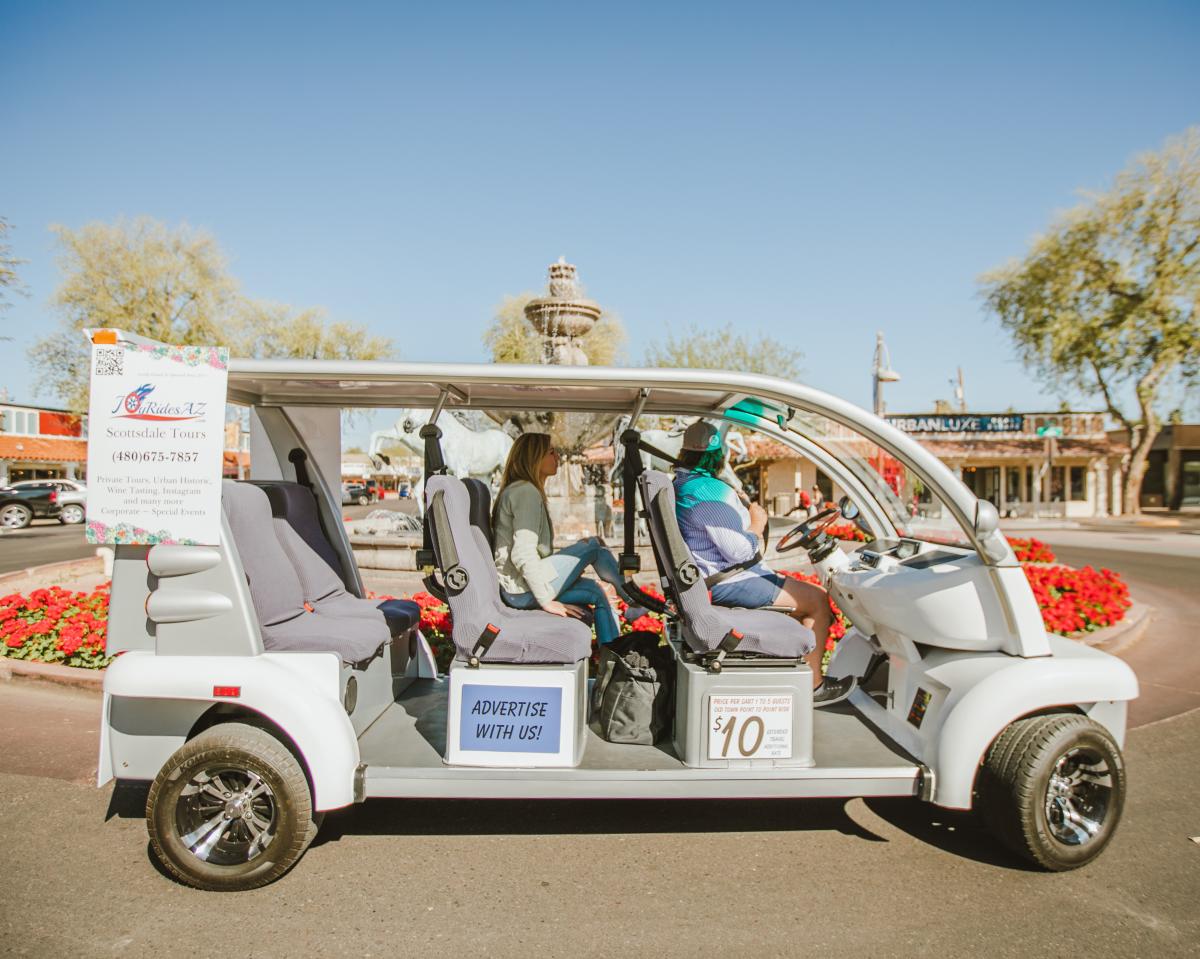 JoyRidesAZ provides golf cart taxi and transportation in Old Town and beyond, as well as a variety of guided experiences ranging from wine-tasting and culinary tours to gelato tours and an introduction to Old Town's best Instagram walls. Want to explore without the structure of a tour? JoyRidesAZ also offers personal drivers who will escort you and up to four friends per cart for an evening of dining and pub-hopping (reservations required).
---
Rent An E-Bike
---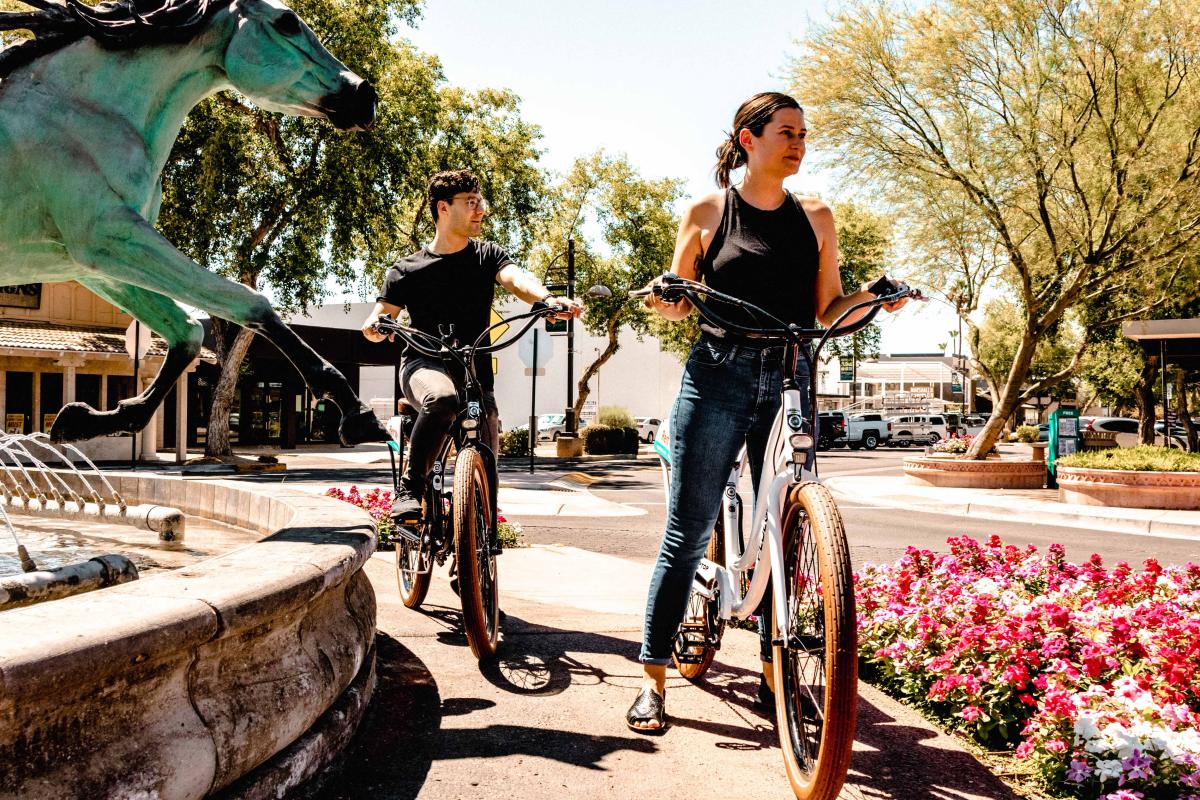 As in, electric bike! Pedego Scottsdale, located in the heart of Old Town's Fifth Avenue district, rents battery-powered bikes that let you do as much – or as little – pedaling as you'd like while you explore the local galleries, restaurants, shops and museums. Over at Phat Rides USA, you can rent electric bikes, as well as two-wheeled Phat electric scooters.
---
Segway Tours
---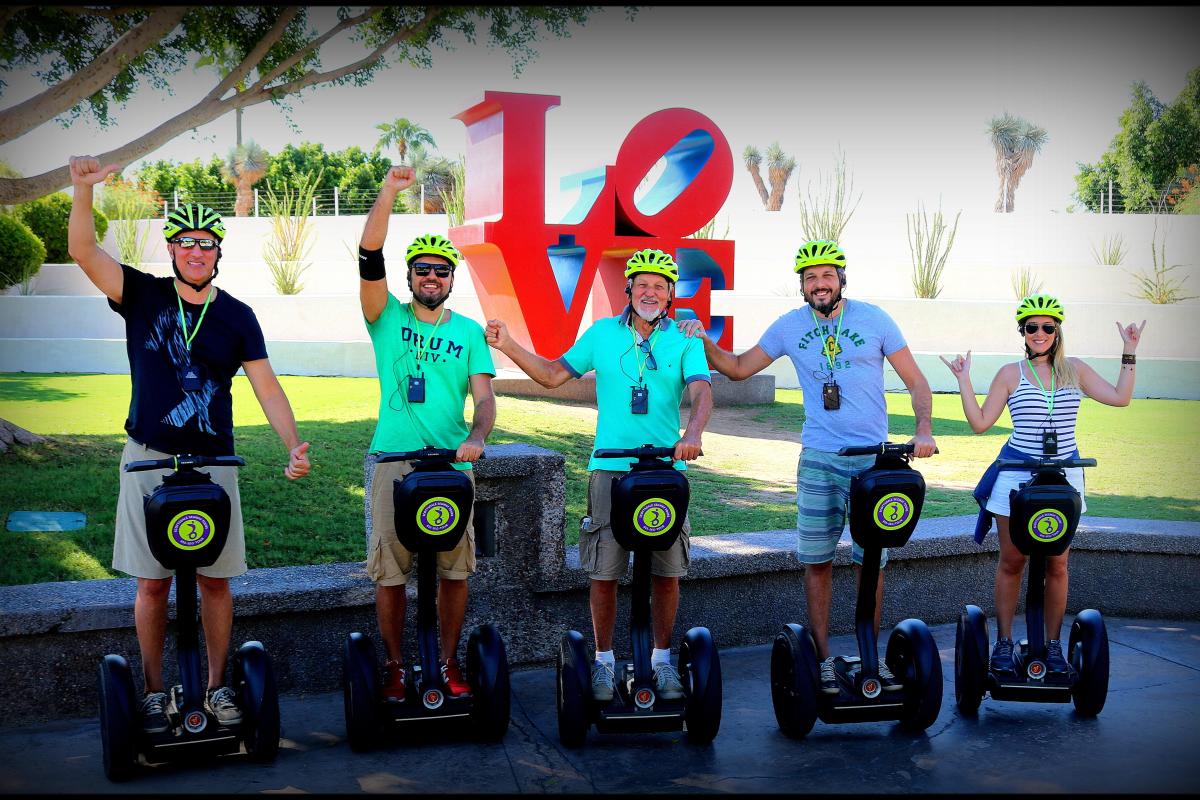 For the most excitement you can have standing up, try a Segway tour! It might take a few minutes to master the lean – the movement that makes these two-wheeled fun machines go – but anyone can do it under the guidance of Segway of Scottsdale or Scottsdale Segway Tours. They'll have you rolling through Old Town in no time.
---
---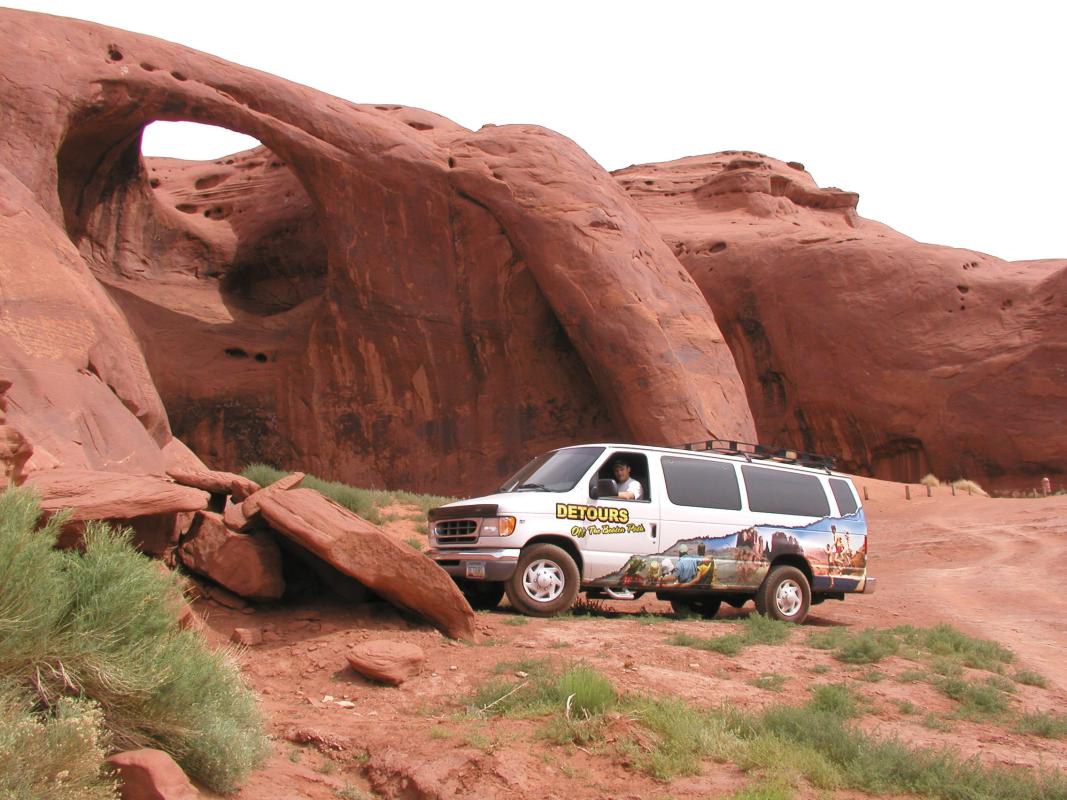 From urban tours in and around Scottsdale to statewide points of interest like Sedona, Grand Canyon, Monument Valley, Tombstone and beyond, our local ground tour operators have all the options you need for a thrilling day trip. It's a fun and easy way to explore the best that Arizona has to offer.
---
Try Ride Share
---
Uber and Lyft provide year-round, 24/7 service in Scottsdale. Get the apps, then click, pay and go!