Whether you'd like a local expert to lead the way or prefer to explore on your own, we've got you covered with the best guided and self-guided tours of Scottsdale! From Frank Lloyd Wright's private living quarters and the city's trendiest new restaurants to the rim of the Grand Canyon, these tours give you access to the Scottsdale area's most popular sights and attractions.
---
FRANK LLOYD WRIGHT'S TALIESIN WEST
---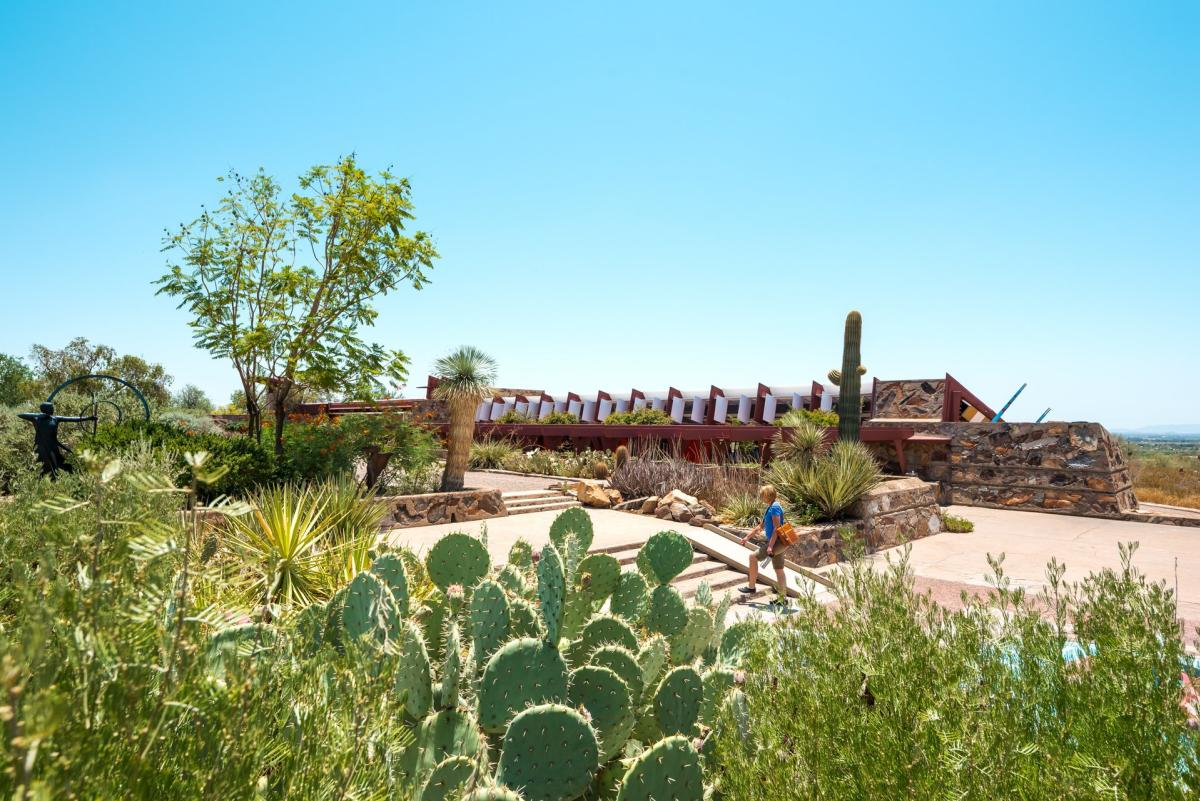 No list of Scottsdale's guided tours would be complete without a mention of Taliesin West. Legendary architect Frank Lloyd Wright was so enamored with Scottsdale's desert landscape that he chose the McDowell Mountain foothills as the site for his winter home and architectural school. Taliesin West was built in the late 1930s using colorful rocks and sand from the desert. Today, a variety of guided public tours showcase Wright's ability to seamlessly blend indoor and outdoor spaces. And for you DIYers, Taliesin West recently launched a self-guided audio tour so you can explore at your own pace.
---
VIP TOUR AT MIM
---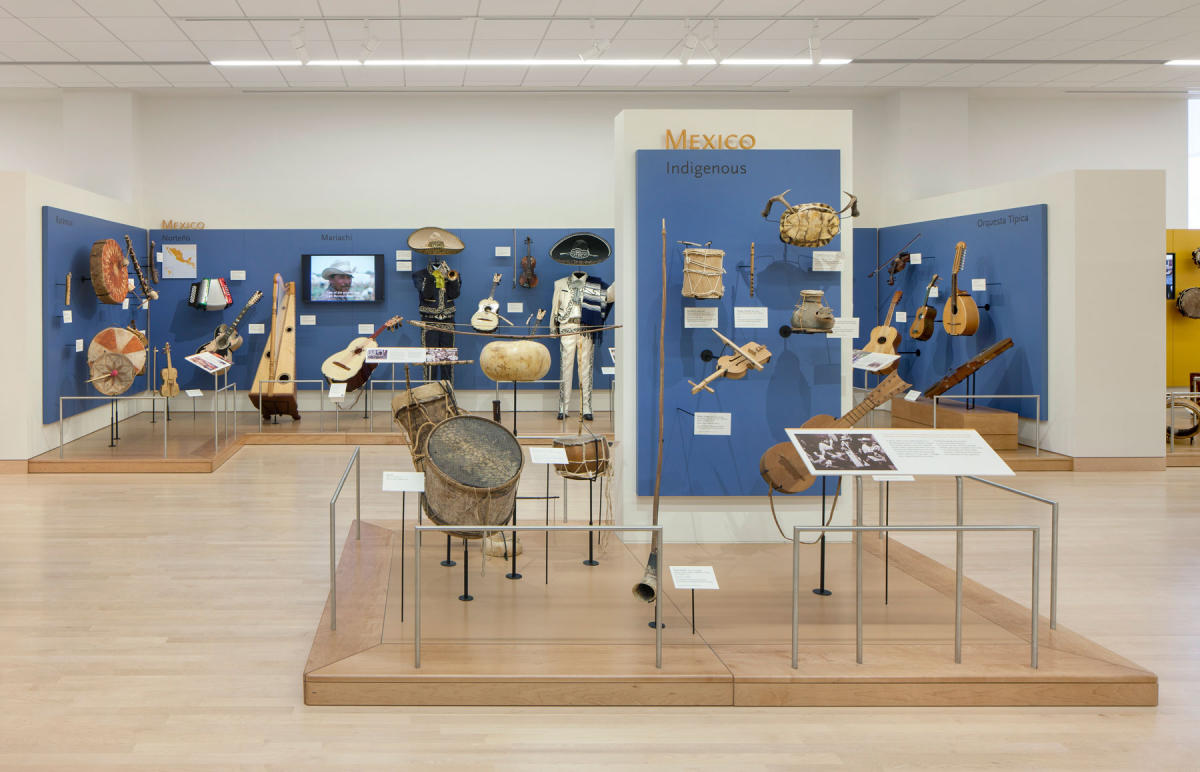 On the VIP tour at the Musical Instrument Museum, a specially trained guide takes you on a one-hour tour through parts of the museum not accessible to the general public. You'll learn what goes on backstage at the MIM Music Theater, discover how exhibits are created, and explore the unique storage needs required for MIM's extraordinary collection of instruments and cultural artifacts.
---
FLAVORS OF SCOTTSDALE
---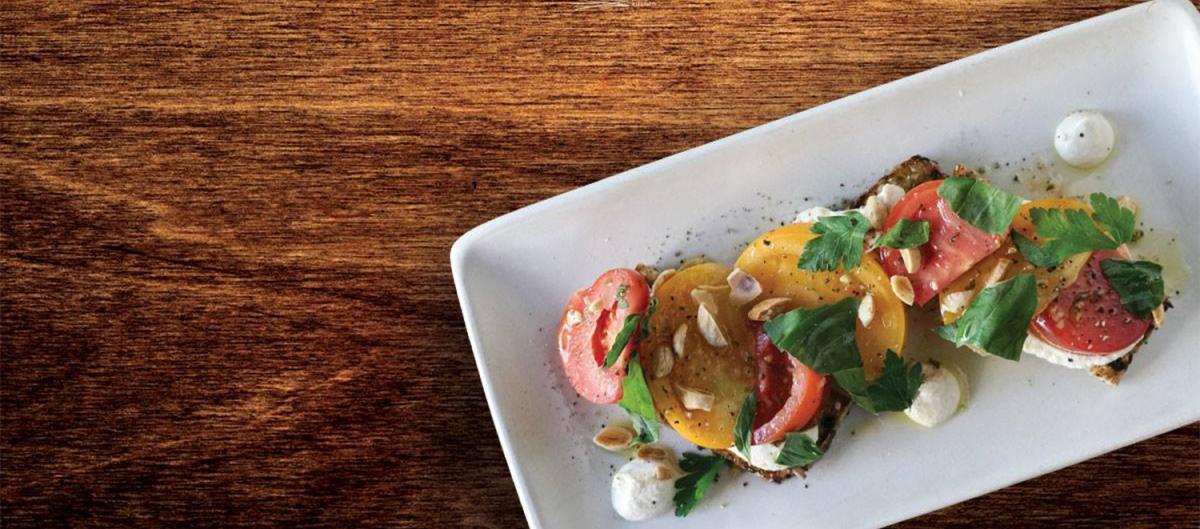 Take a handful of Scottsdale's buzziest restaurants out for a test drive on an Old Town culinary tour. Each three-hour walking tour includes small bites and beverages at five to six different restaurants. A Taste of Old Town Scottsdale offers lunch, happy hour and progressive dinner tours. No matter how you slice it, these are the tastiest walking tours in Scottsdale!
---
SPECTACULAR PUBLIC ART
---
Another fun way to tour Old Town Scottsdale is on a self-guided Public Art Walking Tour. You'll discover 10 of the city's most celebrated artworks, including the "Soleri Bridge & Plaza," designed by the late Italian architect Paolo Soleri; Donald Lipski's kaleidoscopic "The Doors;" and "Knight Rise," a James Turrell skyspace. You can complete this tour in 60 minutes at a comfortable pace but allow some extra time to enjoy the shops and restaurants you'll find along the way.
---
WINE & ALE TRAILS
---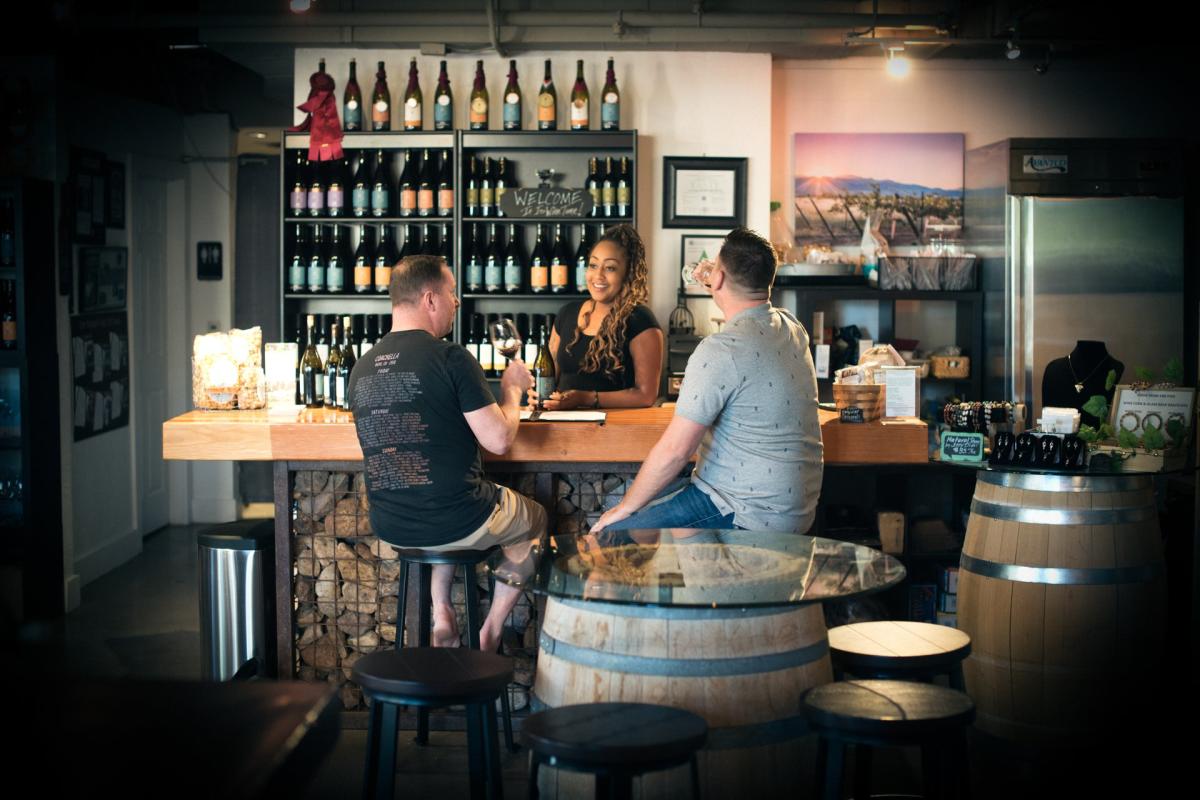 Old Town Scottsdale is a hub for tasting rooms from some of the state's most acclaimed vineyards and craft breweries. Download the Scottsdale Wine Trail or Ale Trail maps, then spend a few hours strolling and sampling the fruits of their labor.
---
HISTORIC SCOTTSDALE
---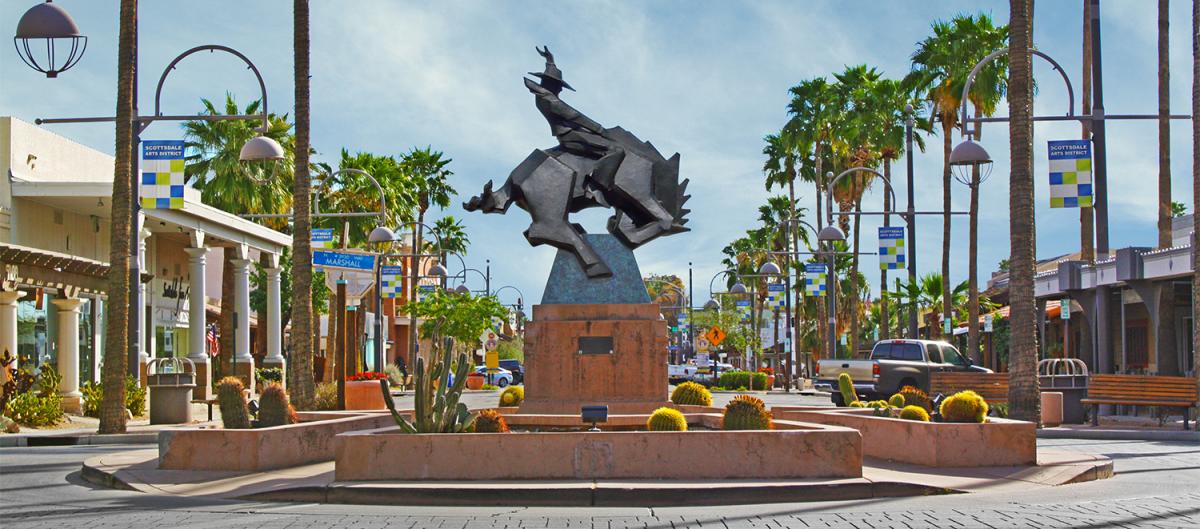 Get a glimpse into Scottsdale's past with the Historic Old Town Walking Tour. Another self-guided adventure, this tour takes you to colorful stops like Cavalliere's Blacksmith Shop, Rusty Spur Saloon, Sugar Bowl Ice Cream Parlor and the Little Red Schoolhouse, home of the Scottsdale Historical Museum. Plan to spend about 60 minutes on this tour, depending on how many stops you make along the way.
---
OLD TOWN TOUR WITH JOYRIDESAZ
---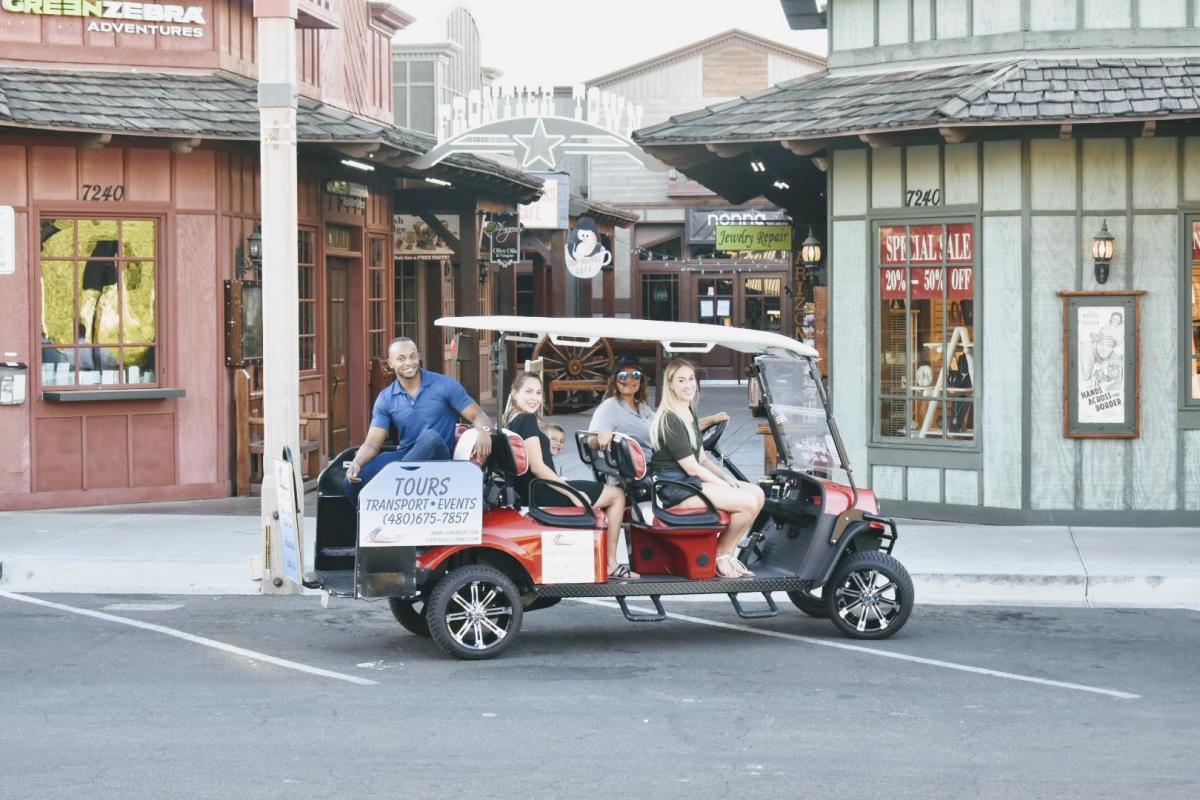 JoyRidesAZ takes golf cart transportation to a whole new level with a variety of guided tours. Options include the Sip & Shop Tour, Navajo Culture & Art Tour, Gelato & Instagram Tour and the 30-minute JoyRide, a perfect intro to Old Town's unique districts of shops, galleries and restaurants.
---
SEGWAY TOURS
---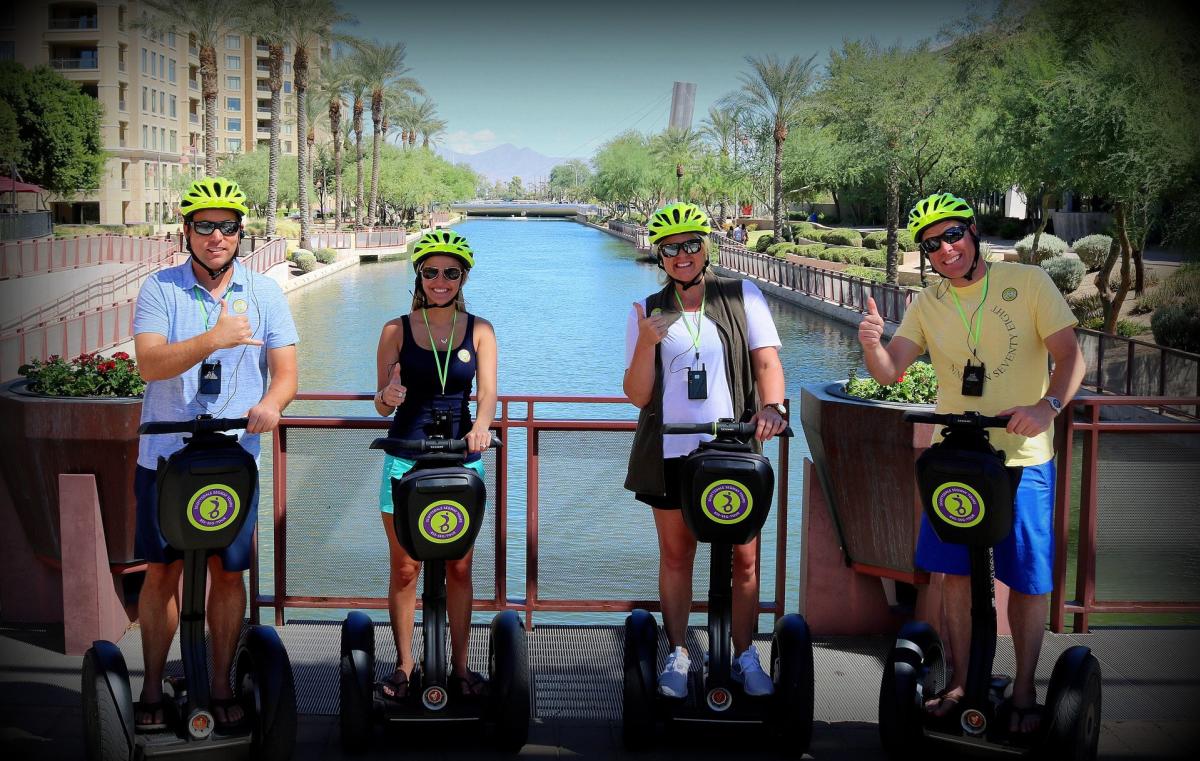 For the most excitement, you can have standing up, try a Segway tour! It might take a few minutes to master the lean – the movement that makes these two-wheeled fun machines go – but anyone can do it under the guidance of Segway of Scottsdale guides. They'll have you rolling through Old Town in no time.
---
OFF-ROAD ADVENTURES
---
Experience the desert's rugged beauty in a Sonoran Desert tour and go off-road tour by Jeep, Hummer or Tomcar. The Scottsdale desert is your playground as you bounce along rough-and-tumble trails and sandy desert washes. Sonoran Desert tours are Keep your eyes open and you might spot desert wildlife like javelina, Gambel's Quail, wild horses and birds of prey.
---
COLORS AND CANYONS TOUR WITH DETOURS
---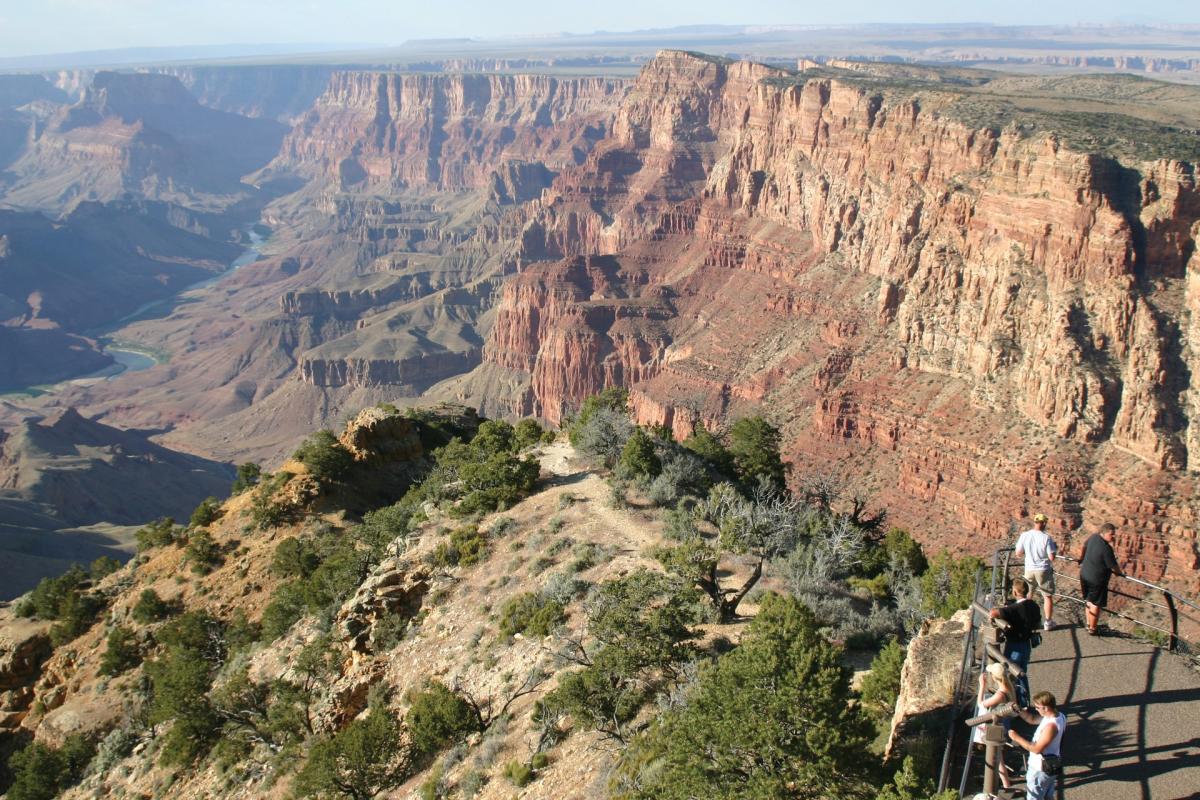 Scottsdale's central-Arizona location means you're an easy day trip from the state's most popular attractions, including the Grand Canyon. On DETOURS' Colors and Canyons tour, you'll "get your kicks on Route 66," enjoy a 45-minute helicopter flight over the Grand Canyon, and explore the scenic vistas, shops and galleries on the Canyon's South Rim. DETOURS also offers guided day-trips to Sedona's red-rock country, the historic mining town-turned-artist-haven of Jerome, legendary Tombstone and scenic Antelope Canyon.