Golf course architects have a tough job. Build too many short holes and better players ignore your effort. Create too many tough holes, and the average golfer will avoid the course. Finding just the right mix of both — essentially blending the beauties with the beasts — all while embracing the unique geological wonders that make Scottsdale a spectacular golf destination, is a skill possessed by only a few. Luckily, golfers coming to Scottsdale can see examples of both on multiple courses. Here are some holes that I look forward to playing and others I will hopefully conquer someday!
---
THE BEAUTIES
---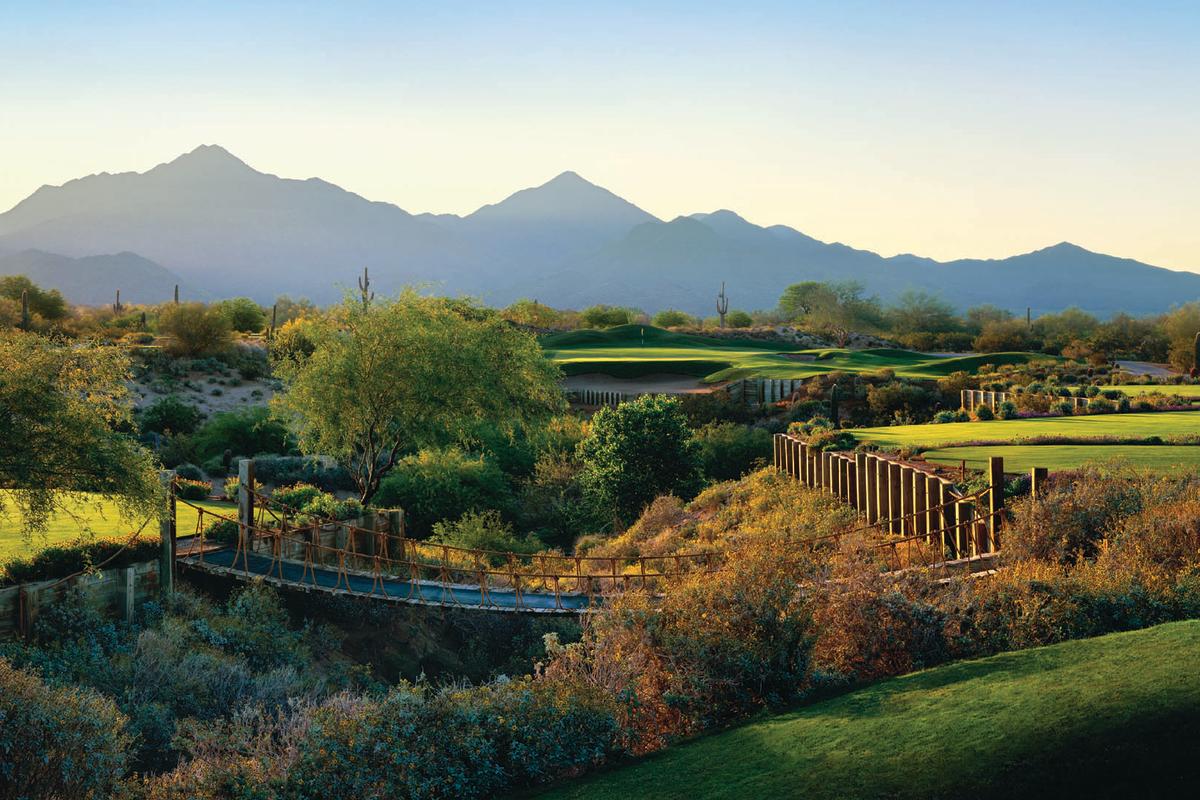 #11, Talon Course, Grayhawk Golf Club:
The tee area, complete with a swinging bridge leading to the back portion, is pretty cool. But it's a box canyon that stretches from there to the front of the green that provides the challenge. And there's a two-tiered green bordered by some deep bunkers.
#8, Pinnacle Course, Troon North Golf Club:
Called "McDowell Vista," this uphill hole is fronted by a substantial bunker and framed by boulders on the left and a tall saguaro on the front right.
If you are afraid of heights, skip this par-3. The drop from the 212-yard back tee to the green, which is fronted by a pond, is approximately 90 feet. Just landing your tee shot on this green is worth celebrating.
#8, Raptor Course, Grayhawk Golf Club:
They call this hole "Aces and 8s." It's either feast — hence the ace — or famine, which could mean an infamous Snowman on your scorecard. A large, sloping mound on the left side of the green can both help and hurt your tee shot, depending on the day's hole location.
---
THE BEASTS
---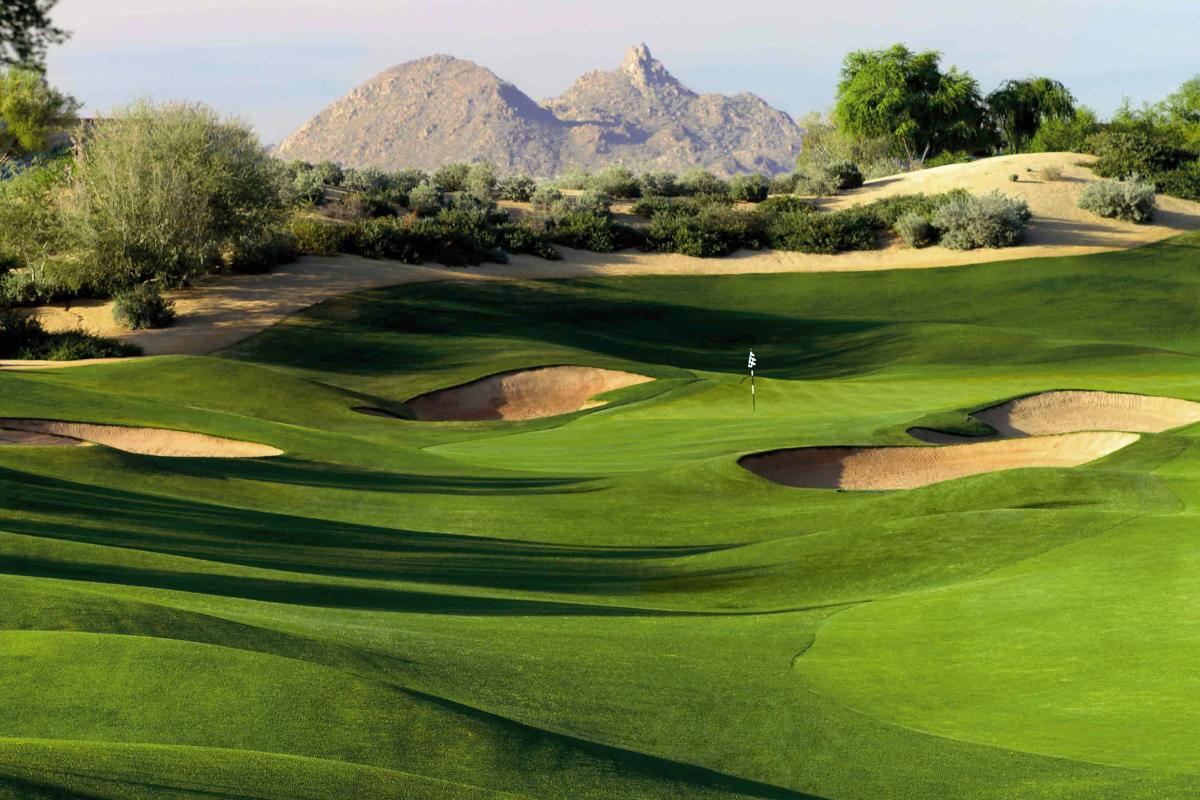 #18, SunRidge Canyon Golf Club:
This finale to a six-hole stretch known as the "Wicked Six" is a dogleg left par-4 that plays uphill all the way. Reaching the elevated green often requires more club than you might think.
#14, Stadium Course, TPC Scottsdale:
It doesn't have the risk/reward flavor of either the 15th or 17th here, but this dogleg left, uphill par-4 is a beast, especially after it was renovated in 2014 by Tom Weiskopf.
#9 Acacia Course, The Westin Kierland Golf Club:
An elevated tee gives you a great view of this 531-yard par-5, with The Westin Kierland Resort & Spa providing a backdrop. Tee shots usually funnel into the fairway thanks to steep mounding on both sides, but water up the left and a heavily bunkered green provide a stern test.
#14, Saguaro Course, We-Ko-Pa Golf Club:
A split fairway on this 538-yard par-5 forces a decision, but locals advise playing left for a more spacious fairway and a better look at the rest of the hole. The small, narrow green is no picnic, either.