If the aroma of sweet cinnamon sugar and fried dough entices you and you're looking for a Southwestern dessert to cap off your meal, check out five of Scottsdale's best churros.
---
---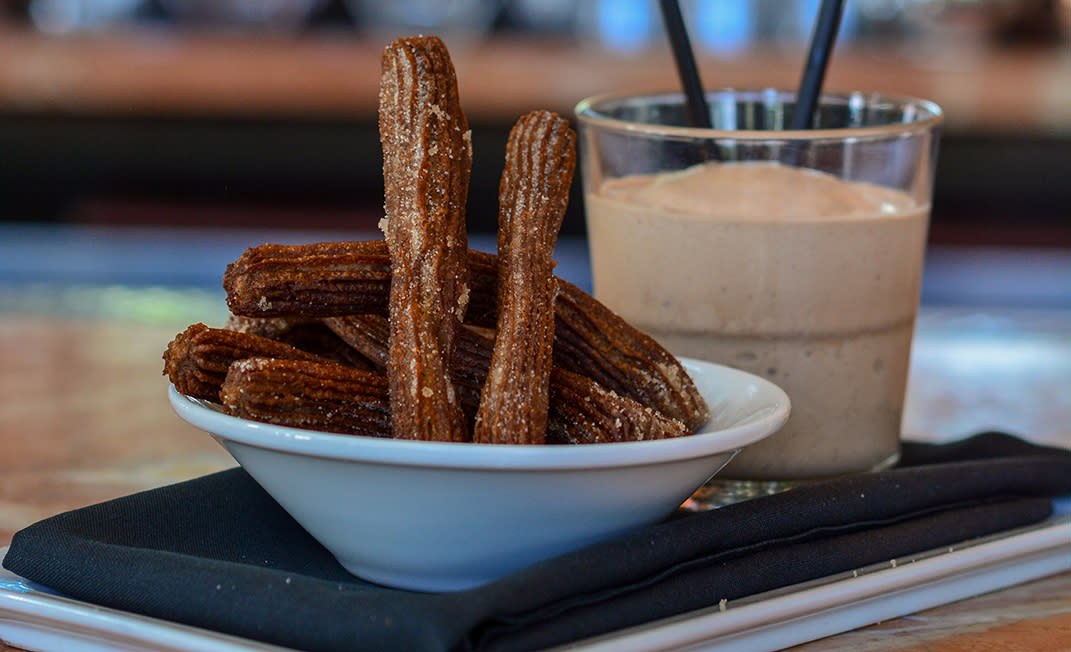 Churro fans will swoon over The Mission's espresso churros, served eight to an order. The coffee-laden delights are fried and then tossed in cinnamon and brown sugar while still warm and served with an Ibarra chocolate milkshake made with local Sweet Republic vanilla gelato. Is the shake for drinking or dipping? Either way, The Mission's churros are downright irresistible.
---
---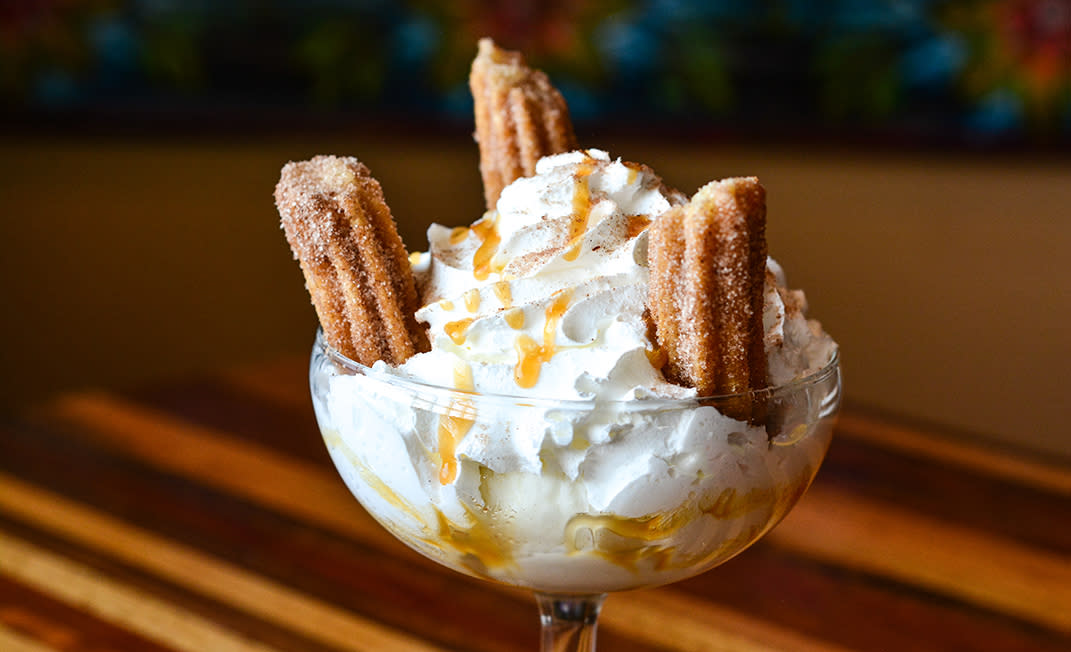 After a hearty Mexican meal at Old Town's Cien Agaves, you'll need a churro sundae to seal the deal. This sweet treat starts with a princely scoop of vanilla bean ice cream covered with a shot of fluffy whipped cream and then showered with caramel sauce. Anchored by warm cinnamon-sugar flecked churros, this sundae just might rock your world.
---
---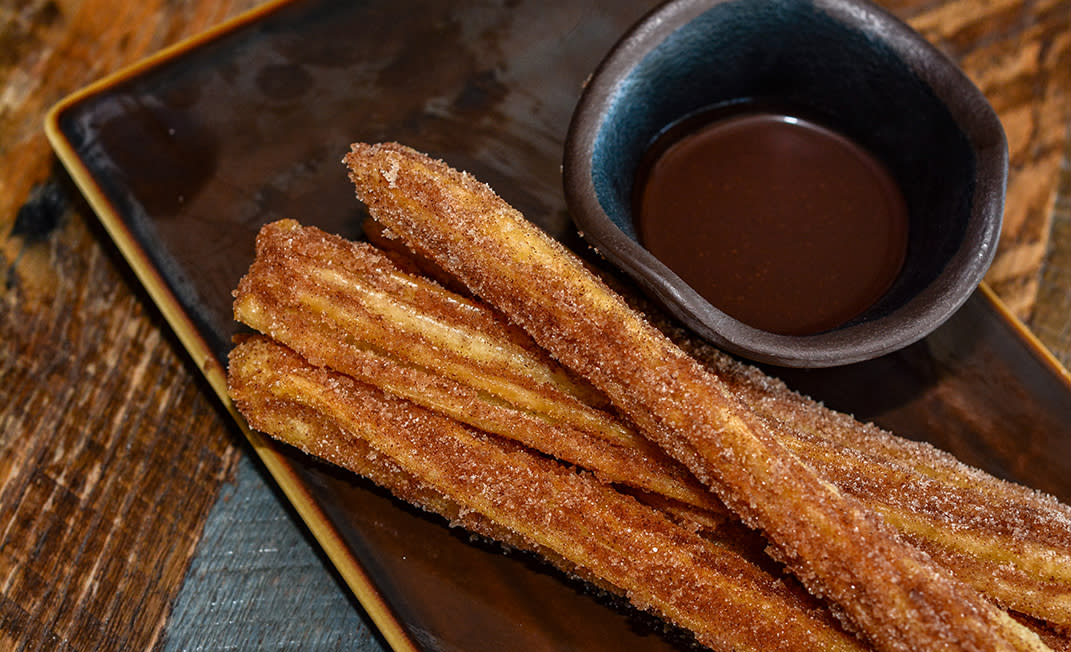 If you like your dessert with a little kick, try Rita's churros at JW Marriott Scottsdale Camelback Inn Resort. The impossibly light cinnamon-sugar-shrouded puffs are accompanied by a pot of spicy melted chocolate dip laced with chili flakes, cayenne pepper and cinnamon powder. For those who want to tone it down, the churros also come with a bowl of sweet caramel sauce. Mix and match or go it alone.
---
---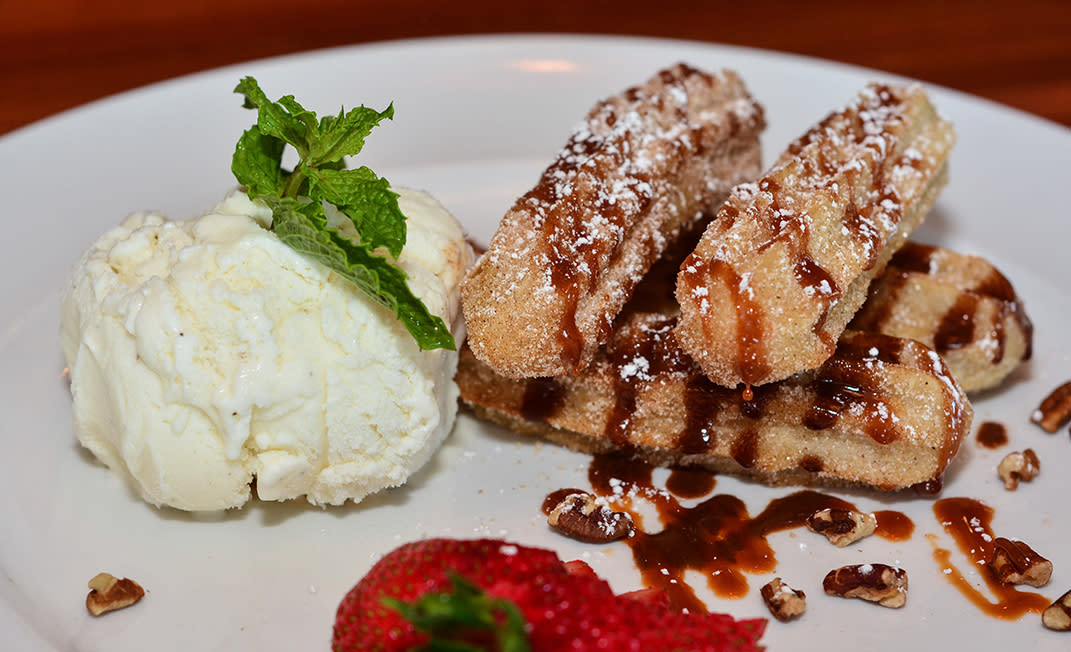 At Barrio Queen, churros come four to an order along with three mini scoops of vanilla bean ice cream. Dusted with cinnamon sugar, the crispy fried dough is stuffed with vanilla-laced cajeta caramel sauce that oozes out the side. Finished with drizzles of Mexican chocolate and creamy caramel sauce and then scattered with chopped pecans, these churros are among Scottsdale's finest.
---
---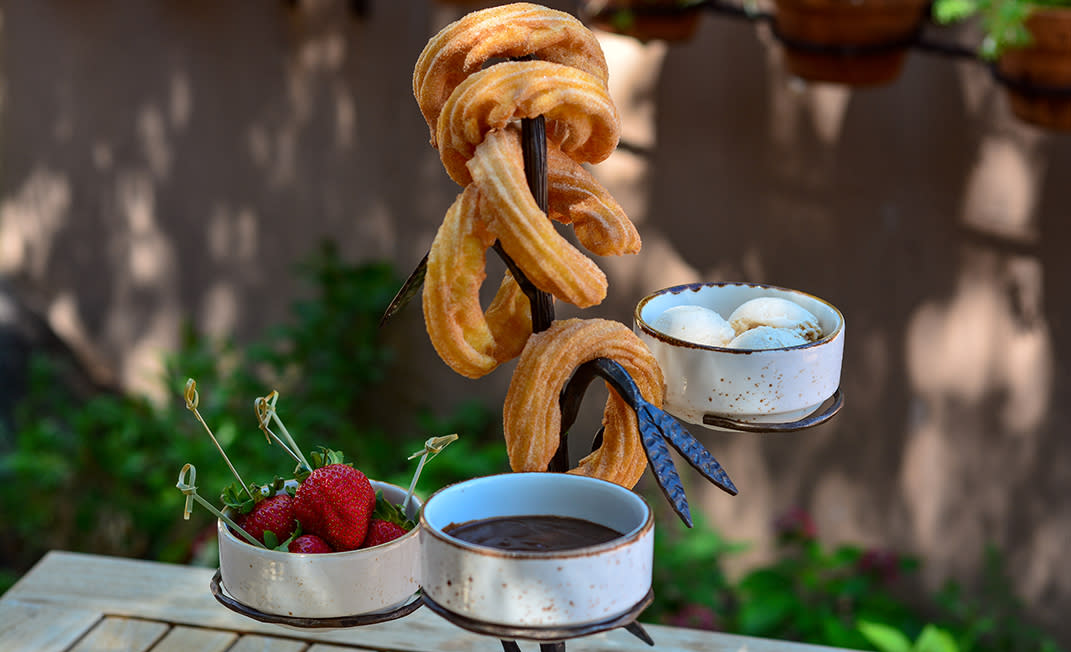 Executive Chef Jeremy Pacheco's churros are so much more than a dessert – they're an event dished up with flair. The server presents a wrought-iron tree covered with puffy churros twisted around the metal branches just begging to be unfurled. To complement the churros, Pacheco provides fresh strawberries, velvety horchata ice cream and a ramekin of melted Mexican chocolate for dipping.