Best Scottsdale Holiday Kids' Activities
Holiday cheer is made so much merrier with family near. That's why we've rounded up the best places in Scottsdale to take the kiddos this holiday season. From tykes to teenagers, no one will feel like The Grinch when participating in these incredible experiences.
---
---

This event's centerpiece is a train ride on the Paradise & Pacific Railroad through a winter wonderland of lights and displays. This 5:12-scale train is an exact replica of the Colorado narrow gauge railroad and features three steam locomotives, two diesel engines and one electric engine. Before or after the train ride, hop aboard the historic Charros Carousel and visit the park's one-of-a-kind Model Railroad Building.
Dates: Daily from Nov. 30, 2018 – Jan. 6, 2019 (except  Dec. 3, 24, 25, and 31)
Times: 6:30 – 9 p.m.
---
---

Take a magical train ride from Verde Canyon to the North Pole this December. The Christmas-themed experience features a miniature village at the train depot for even the tiniest tots to explore and a train ride with open-air viewing cars that will pass through a "magical" tunnel before stopping at the North Pole. Once at the North Pole, children will delight in exploring more than 15 buildings (including Santa's Workshop). Letters that children have written to Santa will be delivered to the big man himself, who will board the train for the return trip. 
Dates: Saturday and Sunday from Dec. 1 – 23, 2018
Times: Trains depart at 5:30 and 7:30 p.m.
---
---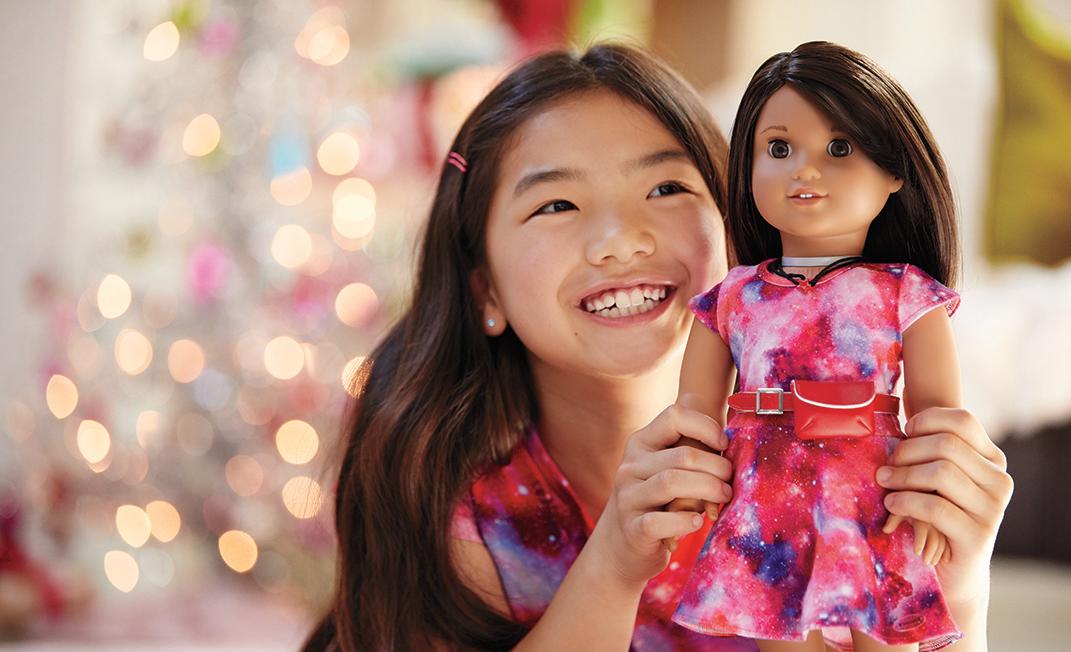 American Girl at Scottsdale Quarter is a special place that celebrates girls and the simple joys of childhood while creating unforgettable memories. This holiday season, American Girl Scottsdale has an array of great gift ideas for girls. In store also are fun and meaningful holiday related events and experiences, including Holiday Cookie Decorating and a Doll Hair Salon Spectacular, giving girls and their families an opportunity to share quality time together. 
Dates: Dec. 1 – 31, 2018
---
---

Scottsdazzle takes over Old Town Scottsdale during the entire month of December. Activities include everything from a tree lighting and sing along to art installations and a Santa Wine Around. Families won't want to miss Sugar Plum Avenue, when Fifth Avenue is transformed into a fairytale village. Kiddos will feel like they've been dropped right into ballet with sugar plum fairies, princesses and a Snow King and Queen. Other highlights include aerial performances, a candy land bounce and a tea party in the street.
Date: Dec. 8, 2018
Times: 3 p.m. – 7 p.m.
---
---

Snow in the desert becomes a real thing when the Arizona Science Center blankets Heritage Park with 75 tons of snow between Christmas and New Year's. In addition to playing in the snow, kids of all ages can participate in interactive science demonstrations and attend ice-themed shows at the center's theaters.
Dates: Daily from Dec. 26, 2018 – Jan. 1, 2019
Times: TBD
To plan your Scottsdale holiday getaway, click here!