You may have heard the rumor that Arizona doesn't have four distinct seasons – that instead, we suffer through one long, 100-degree Fahrenheit "uni-season." Well, we're happy to tell you that nothing could be further from the truth! In fact, you'll find glorious fall foliage just a short drive from Scottsdale. Here are the best places for leaf peepers to catch all the colors of the season.
---
Oak Creek Canyon
---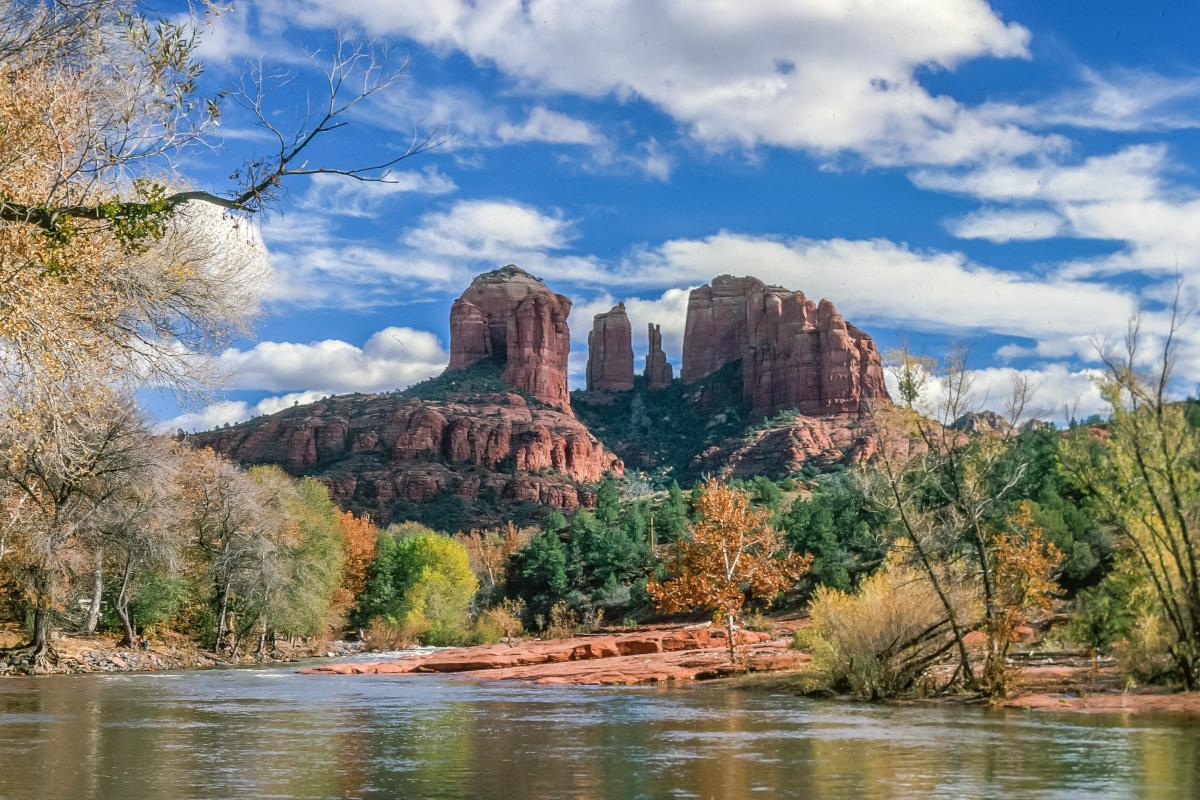 Sedona, just two hours north of Scottsdale, is a popular road trip any time of year, but the turning of the fall foliage brings its own special excitement. The majority of leaves in and around Sedona change color in fall – in gorgeous complement to the red rock landscape – but the real fall foliage gold mine is Oak Creek Canyon. Take Route 89A north from Sedona into Oak Creek Canyon and you'll see some of the most vibrant colors the state has to offer. West Fork Trail, about 9.5 miles from Sedona on 89A, is an easy and popular hiking trail that will give you plenty of fall foliage photo ops. Fall in Oak Creek Canyon typically reaches its peak between late September and mid-October.
---
Payson
---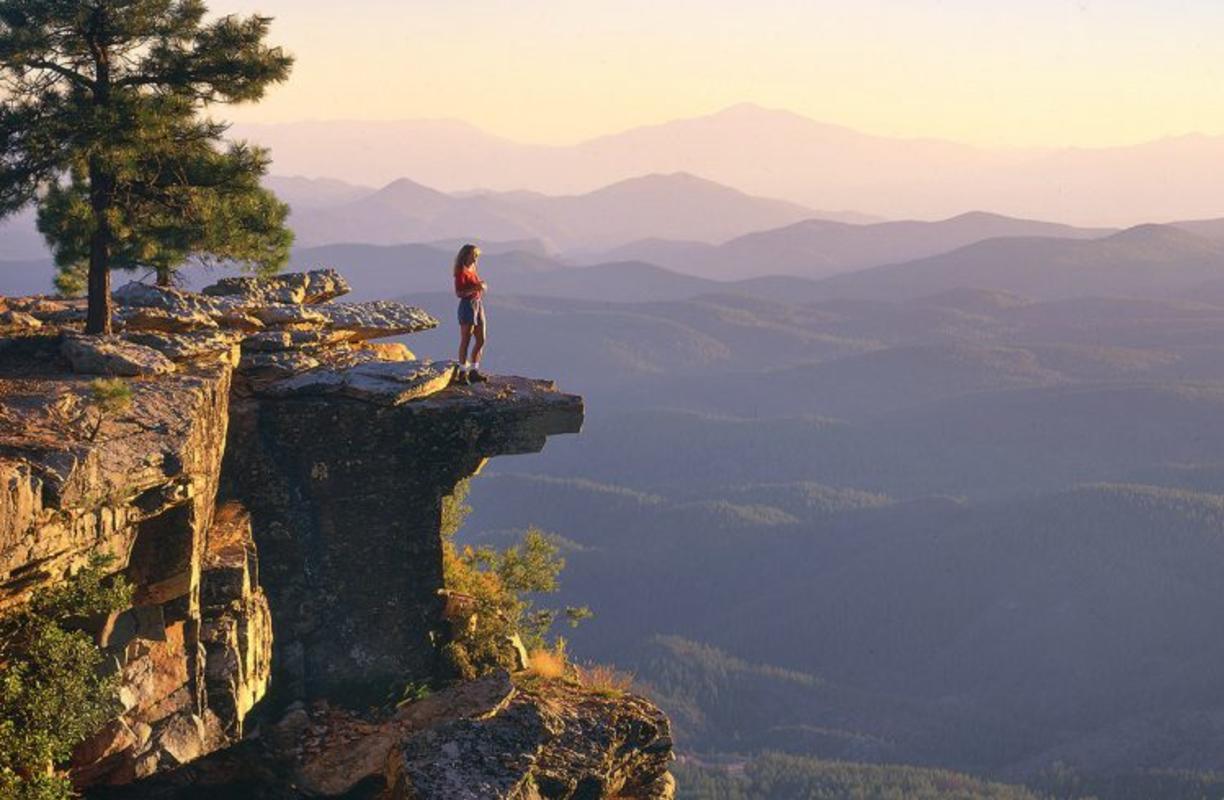 An easy 90-minute drive northeast of Scottsdale brings you to the mountain town of Payson. The Aspen trees scattered around town shimmer with golden leaves in the fall – a sneak peek at what lies ahead if you drive a little further. Follow Route 260 east from Payson to the Mogollon Rim and the fall colors become even more abundant. Tip: Pick up a picnic lunch in Payson and follow the signs along route 260 to Woods Canyon Lake. Peak color in the Payson area will be from mid-to-late October.
---
Flagstaff
---
Located just two hours and 30 minutes north of Scottsdale, Flagstaff is a college town at the base of the San Francisco Peaks (Pictured above. Photo credit Kelly Marcum). Here you'll find abundant options for hiking and outdoor adventure, with plenty of fall colors to boot. If you got an early start on your day, drive from Scottsdale (or want to make it an overnighter), tack on an extra 80 miles to the South Rim of the Grand Canyon. To help you gauge the fall colors in Flagstaff, check out the city's Leaf-ometer.
---
Santa Catalina & Huachuca Mountains
---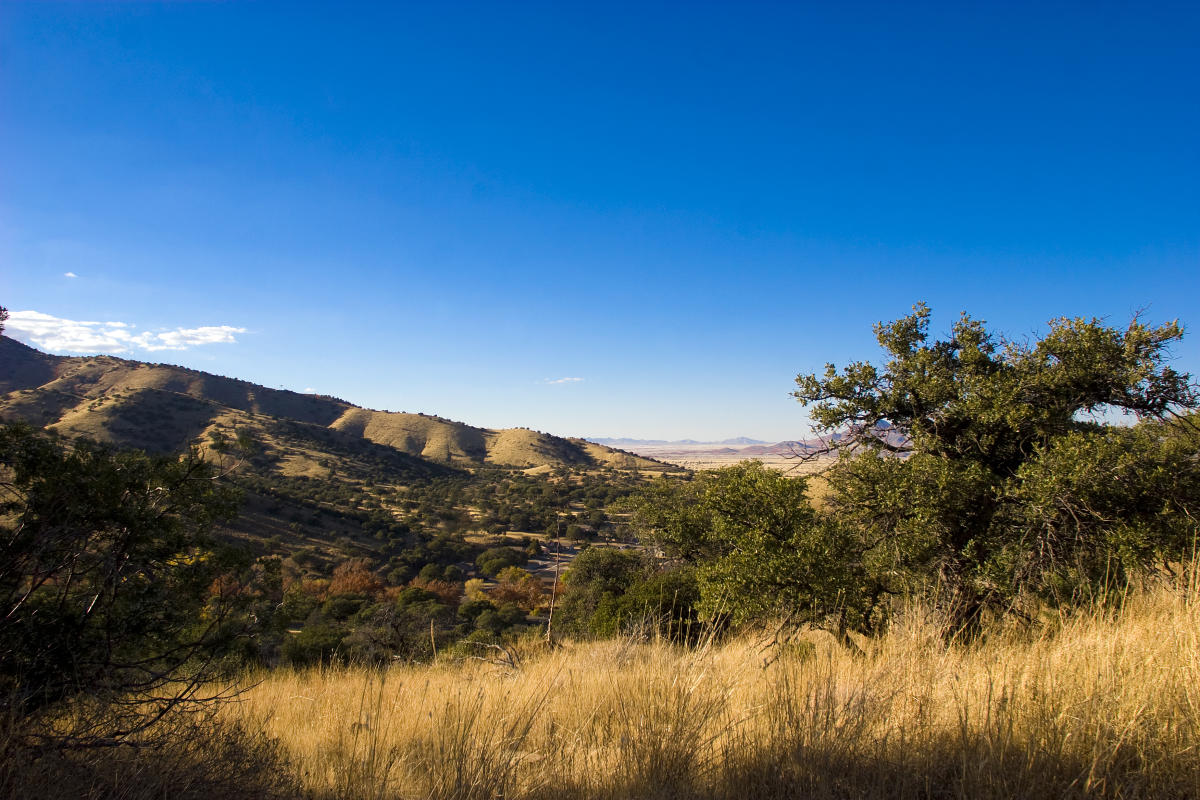 Southeastern Arizona offers its own special fall displays and plenty of opportunities for hiking. Try the Santa Catalina Mountains just east of Tucson or the Huachuca Mountains about 70 miles ahead near Sierra Vista. If you're making a trip to the Santa Catalinas, make a reservation to stop by the Mt. Lemmon SkyCenter Observatory for a little stargazing (reservations are required; bring warm clothing any time of year). And if you get to Tucson and the fall foliage isn't everything you'd hoped for, just continue on to see some of Arizona's best wine country in the Sonoita/Elgin area or take a tour of Kartchner Caverns located 9 miles south of Benson.