If there are two sweeter words in the English language than "road trip," it's hard to imagine what they could be. And Arizona gives them their own special flavor. This is a land of wide-open spaces, breath-snatching scenery, small towns and ghost towns, all set against the backdrop of a rich history. So many amazing short trips are available from Scottsdale.
The only question you have to ask before setting out is whether you want to explore on your own or would like to have a guide. You'll have a bit more freedom if you just want to jump in your car and go. But sign up for a guided tour from one of the local companies and you can relax as someone else handles the driving and planning. Either way, you've got no excuse for sitting home.  
Here are a few suggestions for great Scottsdale day trips.
---
Northern Arizona
---
Guided Tour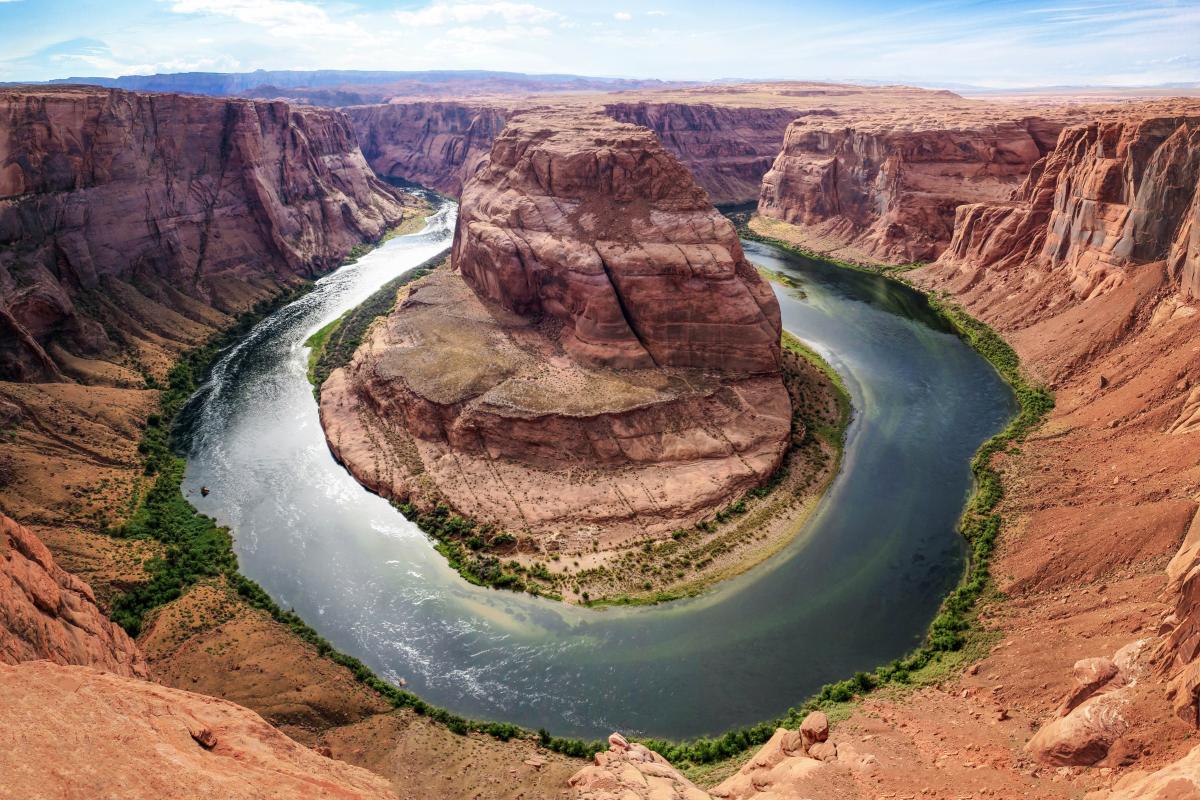 DETOURS American West offers a once-in-a-lifetime experience, all wrapped up in a single-day trip from Scottsdale. You've seen the iconic photos of Antelope Canyon, with columns of sunlight swaddled in red-orange tones of sandstone. The most famous slot canyon in the Southwest is carved from slickrock near the shores of Lake Powell. It's a bucket list spot for people from around the world and thanks to DETOURS, it's an easy journey from the Valley.
DETOURS is one of a select few companies offering day tours to Antelope Canyon from Scottsdale. Along the way guests enjoy stops at Horseshoe Bend and Cameron Trading Post. It's a long day but hey, you're not driving. Catch a few winks on the ride home if you like. Antelope Canyon tours include complimentary pickup and drop-off, continental breakfast, lunch, unlimited bottled water and all entrance fees.
On Your Own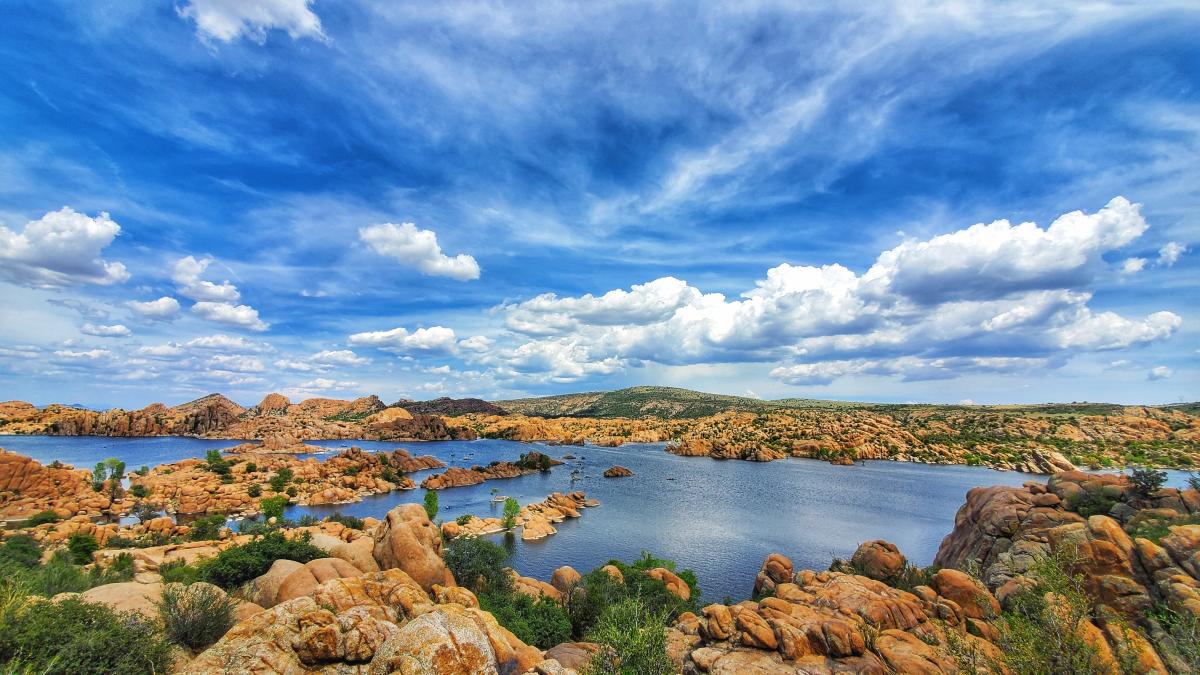 Prescott is just a two-hour drive from Scottsdale, but it feels like a different world, which makes this such a pleasant day trip. You'll leave the desert behind, climbing to a forested bowl that's more than a mile above sea level at the edge of the Bradshaw Mountains. Prescott was once the territorial capital of Arizona, and is home to legendary Whiskey Row, a collection of saloons, brothels and gambling houses that was the Las Vegas Strip of frontier days. A stately courthouse anchors a lovely downtown. It's a thoroughly Western burg but with a comfortable Eastern feel.
Spend time perusing the art galleries, antique shops, restaurants and saloons downtown. Visit Sharlot Hall Museum, which preserves the original Territorial Governor's Mansion. In this case "mansion" means "spacious log cabin," but that's just how we roll in Arizona. Cap off your day hiking at Watson Lake, an expansive body of water ringed by the Granite Dells, a massive field of exposed bedrock, gnawed by erosion. A network of trails weaves among the tawny boulders for a 5-mile loop around the water, with plenty of drama at every step. This is a short trip that packs a big punch of history and exploration.     
---
Central Arizona
---
Guided Tour
REI Co-op Experiences places an emphasis on adventures, big and small. While they offer expeditions all over the state, they're also mindful of the many delights close to the Valley. One of REI's most popular tours is a family friendly, half-day raft trip on the gentle waters of the Salt River. Spend a relaxing day on the water while scanning the shoreline for signs of the wild horse herd that resides in this wooded desert oasis.
REI also is known for their cycling jaunts, both road bike and mountain biking. These local tours are perfect for any skill level. Make the most out of a short trip and spend a few hours riding Valley roads or explore some desert trails you may not know about.
On Your Own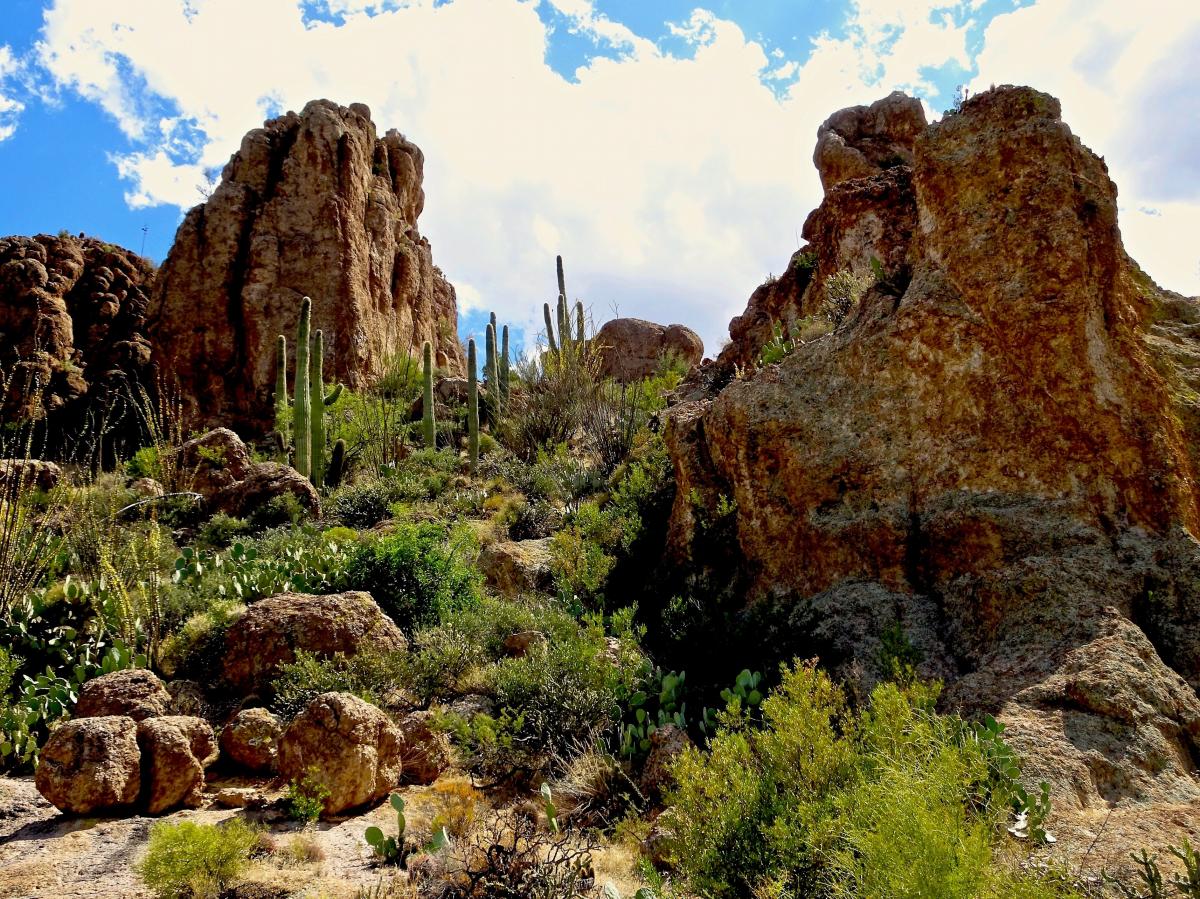 Head for Boyce Thompson Arboretum, and you'll never look at the desert the same again. Located just an hour from Scottsdale, this shady sanctuary harbors thousands of drought-tolerant plants from cacti to succulents to a forest of hardy trees, all collected from arid regions across the globe. Founded by wealthy mining engineer, Colonel William Boyce Thompson, the arboretum is crisscrossed by easy hiking trails (some wheelchair accessible) that explore a variety of themed gardens and even a small lake. 
Grab a bite of lunch in the neighboring burg of Superior. Nestled at the foot of Apache Leap Mountain and filled with historic buildings, the picturesque old mining town is definitely on an upswing. New shops and restaurants have opened. Vibrant murals add a splash of color, and landscaped little parks entice visitors to linger in the kind of small towns you were afraid no longer existed. Don't miss the Legends of Superior Trail (LOST), which leads through the desert scrub to the ghost town of Pinal City, including the cemetery where Mattie Blaylock, the common law wife of Wyatt Earp, is buried.  
---
Southern Arizona
---
Guided Tour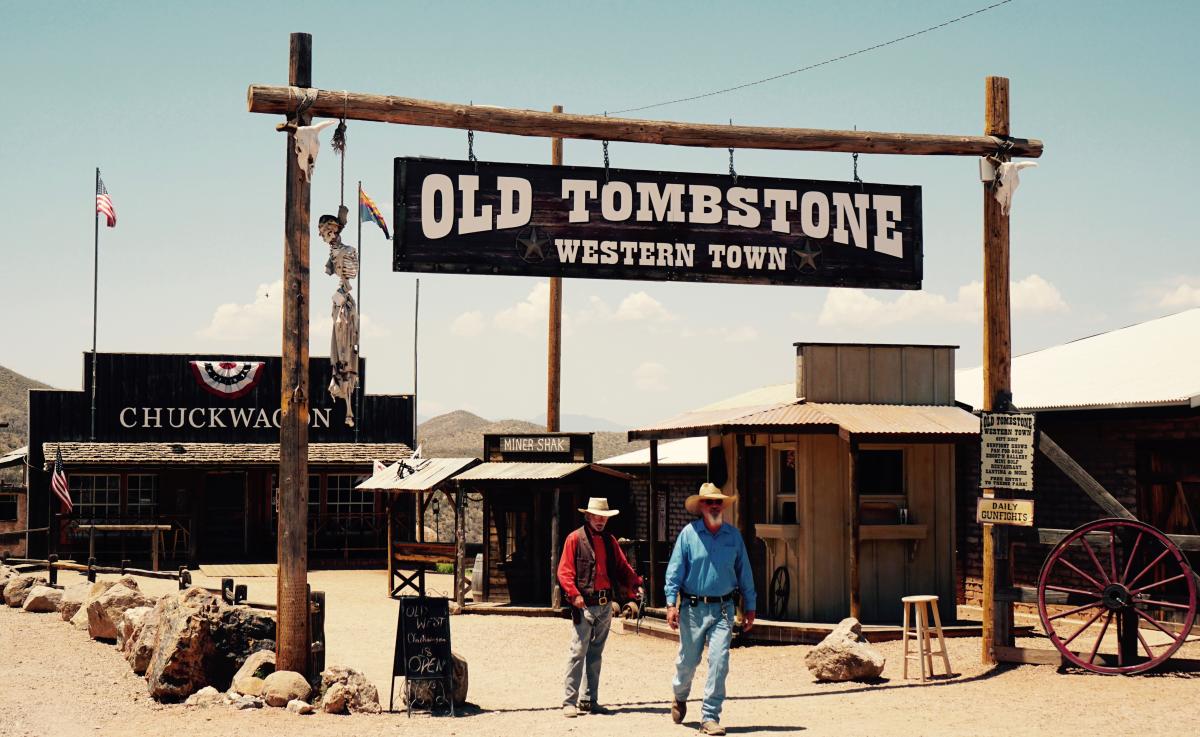 Since 2002, Across Arizona Tours has shown folks the wonders of our remarkable state on easy day and overnight trips from Scottsdale. If you yearn to turn back the pages of history, their two-day Tucson & Tombstone Tour includes a visit to the world-famous DeGrazia Studios and Boothill Cemetery where so many notorious figures sleep in cold graves. Also included is a visit to Saguaro National Park and the elegant Mission San Xavier del Bac, the "White Dove of the Desert" near Tucson.
 On Your Own
Venture south of Tucson to explore Tubac, the first European settlement in Arizona. Perched in a green valley on the banks of the Santa Cruz River, Tubac was established in 1752 as a presidio, or fort, to protect the nearby mission at Tumacácori. Today, 100-plus shops are clustered in the village plaza where old adobes, Spanish courtyards and ocotillo fences blend seamlessly with a handful of newer buildings. There's a whiff of emergent Santa Fe here without the jostling crowds.
After shopping and dining, delve into the rich history. Tubac Presidio State Historic Park preserves the original ruins of the old fort. An impressive museum houses Arizona's first printing press, and artifacts dating back to the days when this land was known as New Spain. Three miles south of Tubac, Tumacácori National Historic Park protects the remnants of the mission established in 1691 by Father Eusebio Francisco Kino. The mission church was never completed. Yet it is a profoundly moving experience to enter the sunlit sanctuary and stand in this quiet place on a nice and easy day trip.
So, there you have it – six great Scottsdale road trips that will show you some of the best our state has to offer. All you need to bring is your spirit of adventure!