Driving into Castle Dome City is akin to entering a mirage, a living movie set for an old Hollywood Western. Yet everything here is authentic.  In 1998, 124 years after the local silver mines first boomed, visionary volunteers moved to preserve whole buildings - a hotel, church, jail and saloons - along with vintage clothes and period trinkets, then assembled them into a ghost town museum. Home to 300 mines and thousands of miners over the decades, Castle Dome preserves a wealth of genuine Western Americana. Once larger than Yuma, Castle Dome ebbed and flowed as a mining area from the 1860s to the 1970s, and is now reborn for us to experience today.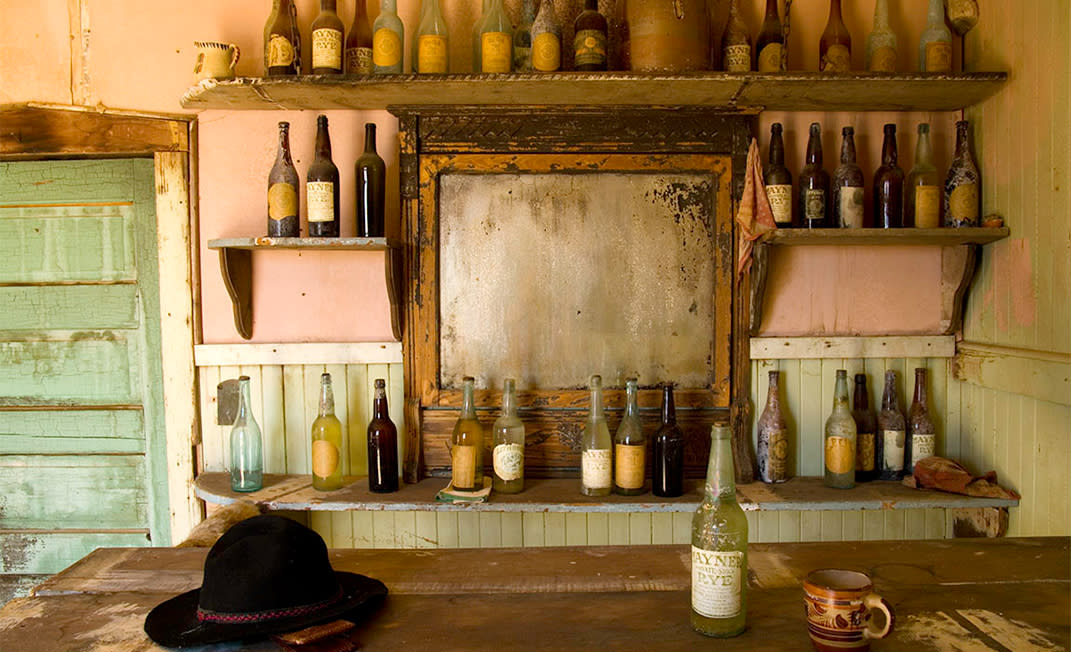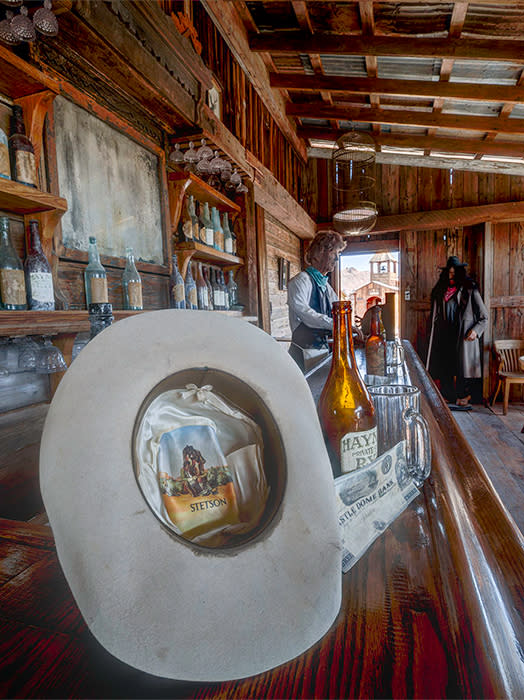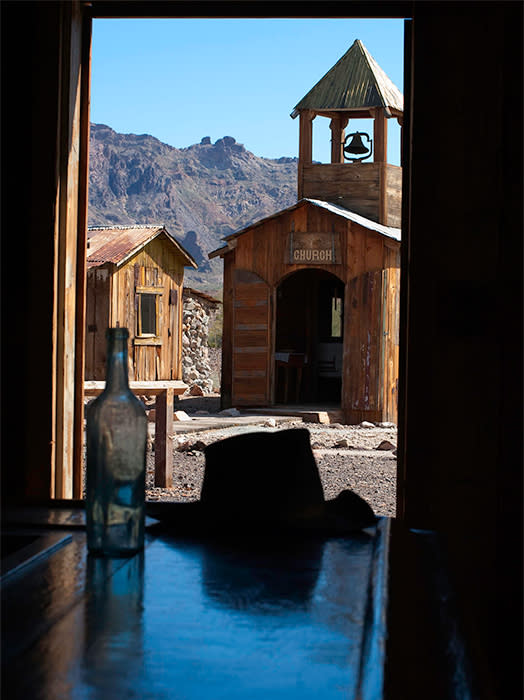 I've walked and photographed ghost towns all over the West, but I must say that poking around Castle Dome City was like time travel.  There are more than 50 weather-beaten buildings to explore, all so perfectly preserved that you'll feel as if you stumbled upon a lost city. If you love the Old West, you won't mind the 200-mile drive from Scottsdale. It's a longish day trip, but taken in cooler seasons, the desert scenery and spring wildflowers make this a quiet day to cruise out to a place of silvery dreams. Bring a picnic lunch and drop back in time, and bring that cowboy hat with you. Photographers will never want to leave.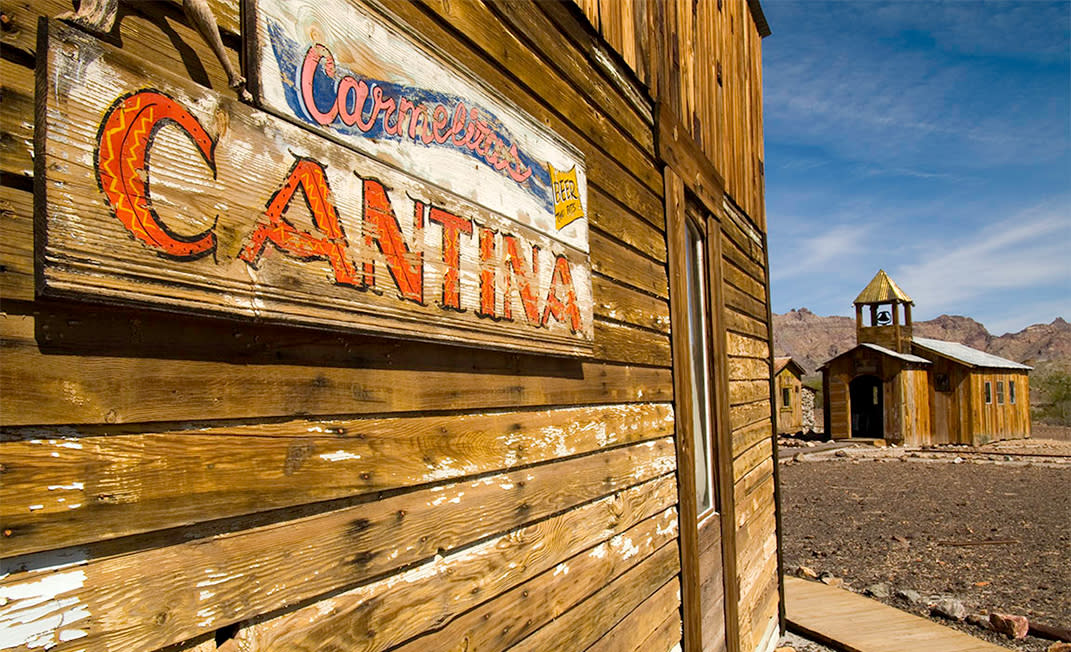 Visitors have always been able to explore the museum-quality ghost town above ground, but now you can take what some consider to be the finest mine tour in the Southwest. A carefully constructed tunnel declines 500 feet below the surface into the Hull Mine, where a treasure wall of silver-lead ore is slowly growing crystals of fluorite and a plethora of lovely mineral crystals. It's a sight worthy of the Smithsonian and it can only be found in Arizona. Mine tours are offered daily at 10:30 a.m. and 2 p.m. (October through April; call for summer tour times).
Castle Dome City is located just south of the Castle Dome Mountains, which are 30 miles north of Yuma (in Southern Arizona). From Scottsdale there are two routes; I-10 west to Highway 95 south, or I-10 to Highway 85 to Gila Bend, west on I-8 to Yuma and north on Highway 95 to Castle Dome City.
Castle Dome is open daily from 10 a.m. to 5 p.m. from October 14 to April 30. Please call ahead for hours of operation from May 1 to Sept. 30: 928-920-3062
$15 adults; $7 ages 7-11; free children 6 and under. Hull Mine Tour additional.