Old Town Scottsdale's famed Fifth Avenue is making a strong comeback to its trendy days, when fashion shows made their way down the center of the street showing off the latest in desert haute couture. Over the years, Fifth Avenue has become better-known for kitschy souvenirs than high fashion. But while there's certainly a place for "It's a Dry Heat" t-shirts and Ass Kickin' Hot Sauce, I was pleasantly surprised on a recent stroll down the avenue when I found boutique after boutique featuring hip, local products.
---
---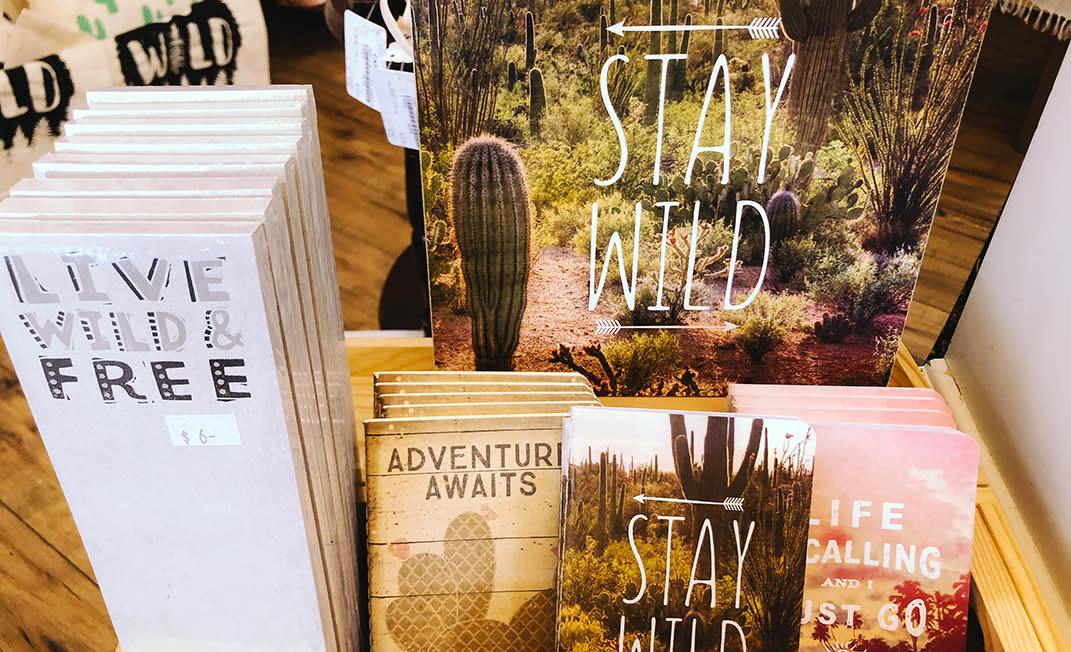 The first item to fall prey to my credit card was a super-soft, lightweight hoodie from Carmen, with the words "Sunshine and Margaritas" sprawled across a decidedly retro-style sun. My friend, who tagged along on this shopping excursion, scooped up a gold, cactus-stamp necklace. And just this week, I was back at Carmen's again, purchasing a tank for my sister with the words, "Roam On" above the silhouette of a desert landscape.
---
---
The first time I walked into this cheeky boutique, owner David Spriggs told me that everything was for sale. Literally everything – the tables, the displays, the artwork on the walls. While a bit unconventional, I realized then that I really could outfit my home in all-new décor if I wanted to! While I've yet to purchase any furniture here, I have my eye on bar glasses from Black Rock Engraving, which are each etched with an iconic Saguaro cactus.
---
---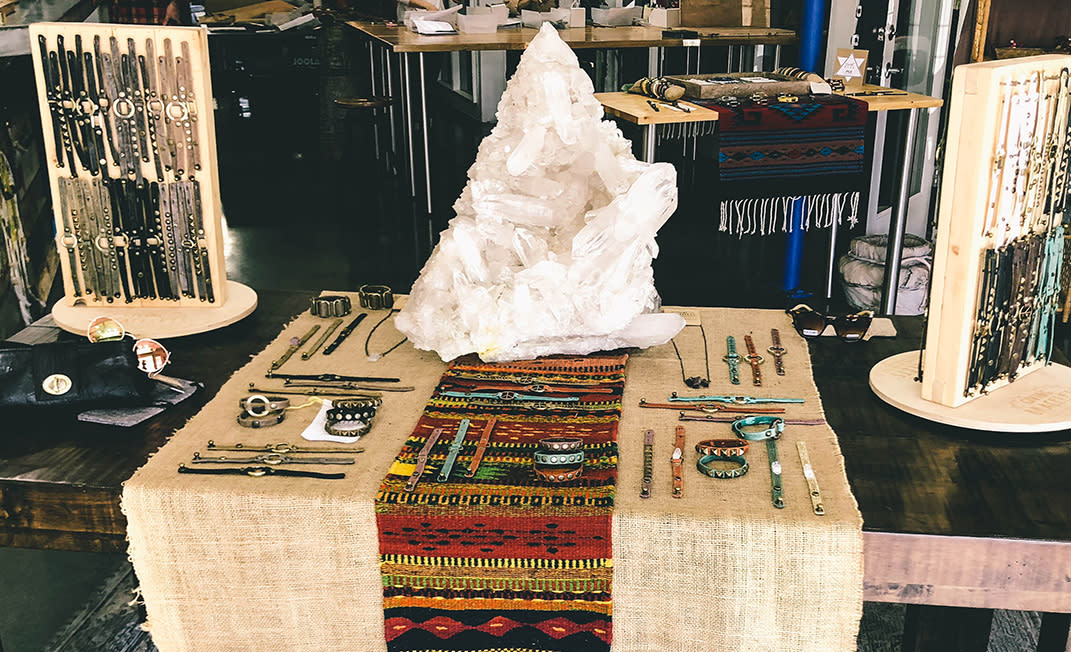 While the design is not outwardly "Arizona," I couldn't pass up a stop at Giving Bracelets. These little gems actually change lives – 10 percent of all proceeds are donated to CASA for Children. Through the Court Appointed Special Advocates (CASA) program, judges appoint trained volunteers to advocate in court for the best interest of abused or neglected children.
The friendly staff at Giving Bracelets makes their jewelry onsite, so you can get the exact style and stones your heart desires!  
---
---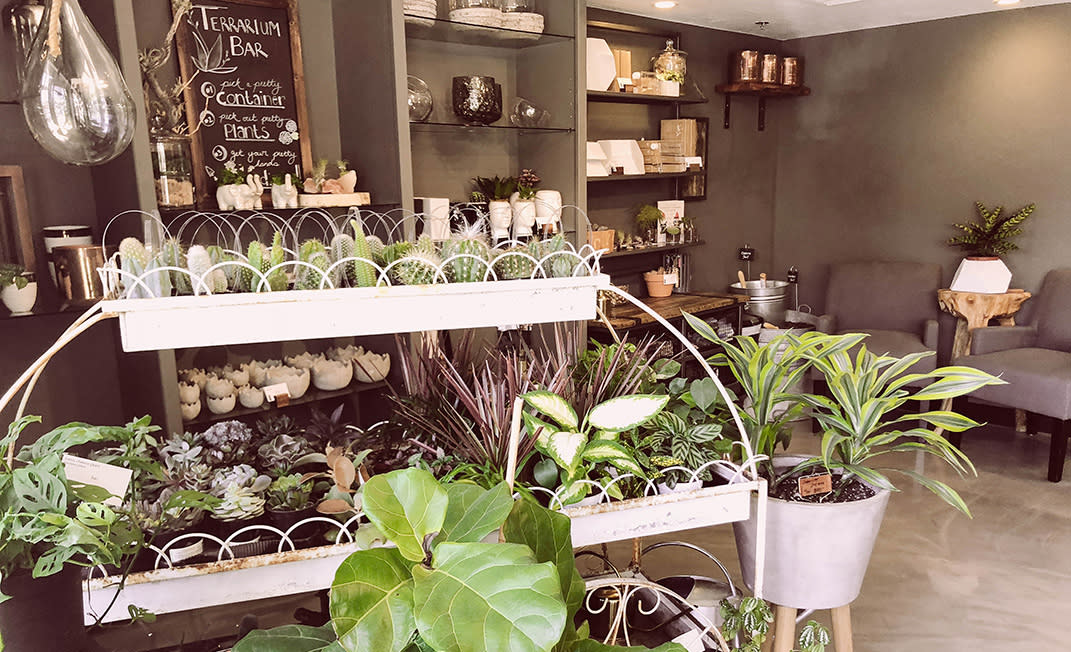 Just south of Fifth Avenue, you'll find Flower Bar tucked along Craftsman Court. As the name suggests, the owners are passionate about flowers. They started with weddings in 2012 but decided everyone should have access to incredible flowers all the time, not just on their special day. They expanded their shop in 2017 and now have enough space for customers to browse, pick out gorgeous fresh flowers, build a terrarium, and comb over local Arizona products any day of the week. My thumb is the antithesis of green (literally, plants wilt in my presence) but I was happy to find Standard Wax Candles with delicious scents such as Cactus Blossom and Tomato Leaf among Flower Bar's "gifty" offerings.