If you're craving the feel of a new trail under your boots, make a beeline for Scottsdale's McDowell Sonoran Preserve. At 30,200 acres (and growing), it's the largest urban preserve in the nation. But that's not the only thing that makes it a must-see for outdoor enthusiasts. Here are some things to do in the Sonoran Desert.
---
Hiking the Preserve
---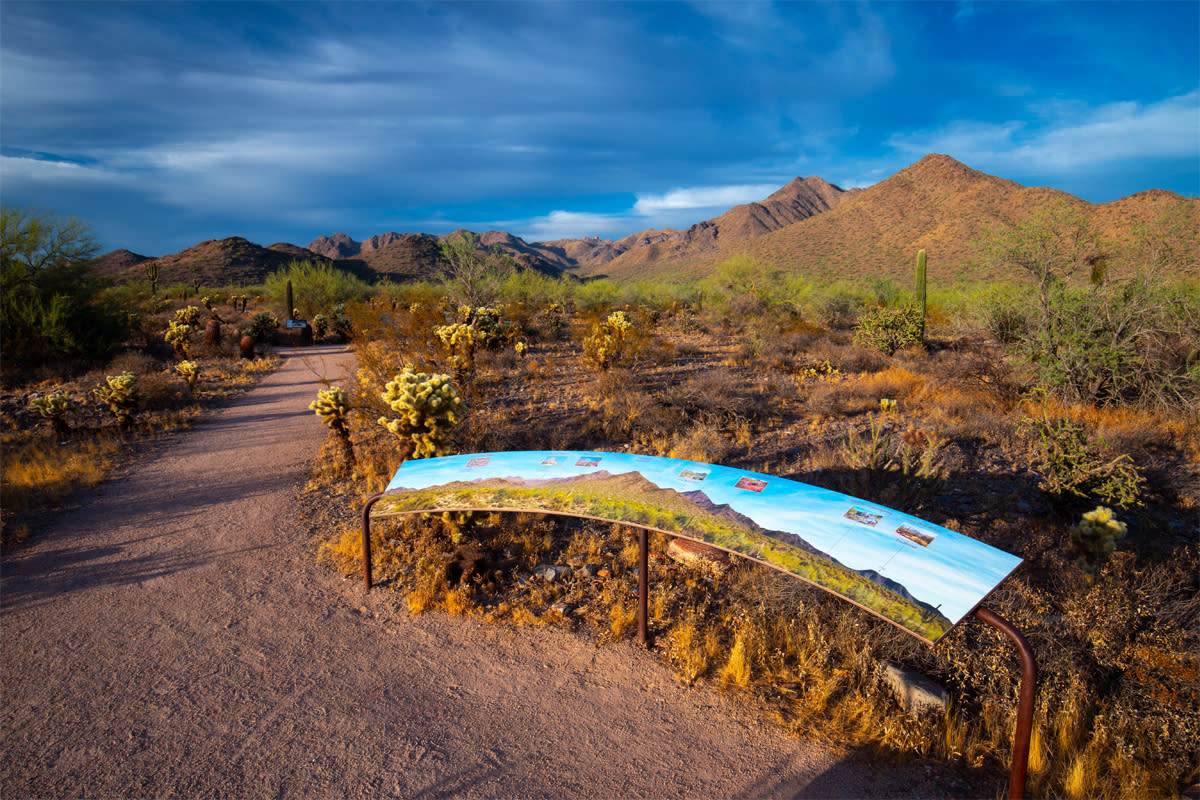 With 10 trailheads and approximately 200 miles of shared-use trails, the Preserve has an option for you no matter what your level of fitness or hiking experience. Take an easy stroll along the wheelchair-and stroller-accessible Bajada Nature Trail or burn off that extra margarita on the steep Sunrise Peak summit trail.
---
Mountain Bike Friendly
---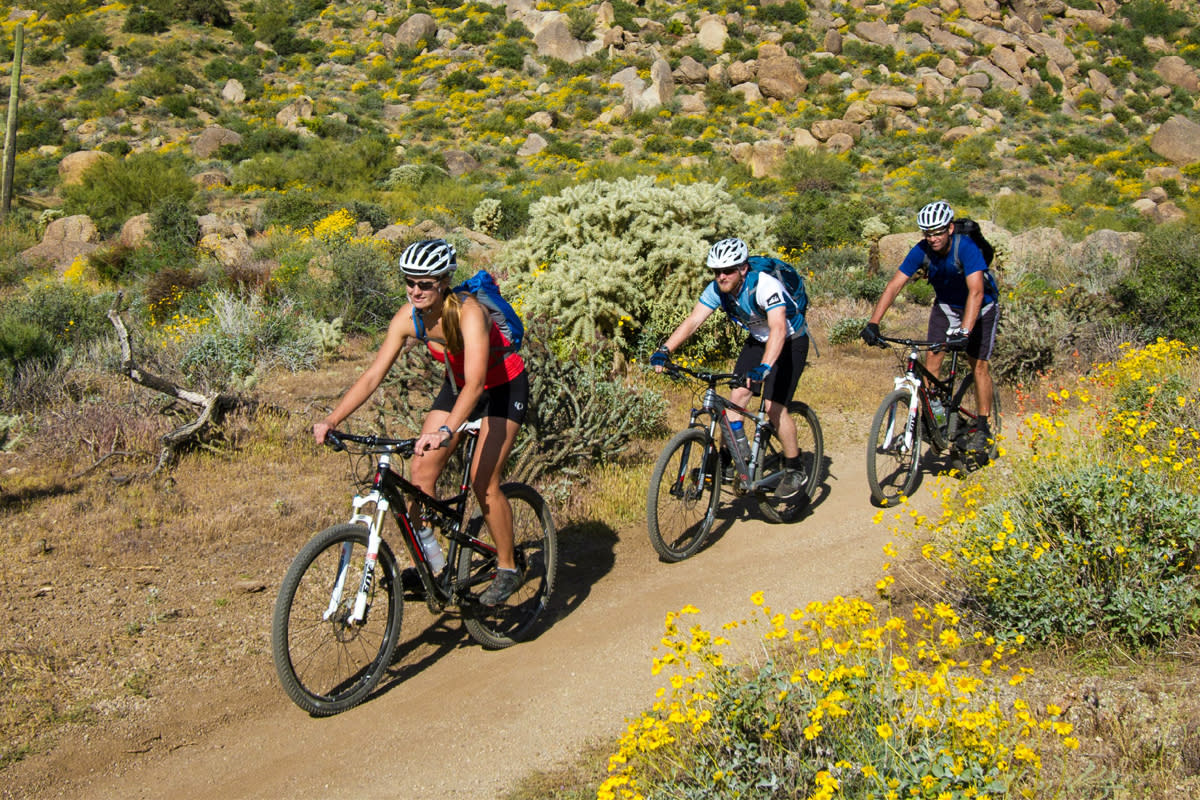 Two wheels, that is! Most of the Preserve's trails are open for mountain biking and offer thrilling rides filled with rolling tracks, steep climbs and fast descents.
---
Great Climbs Available for the Daring
---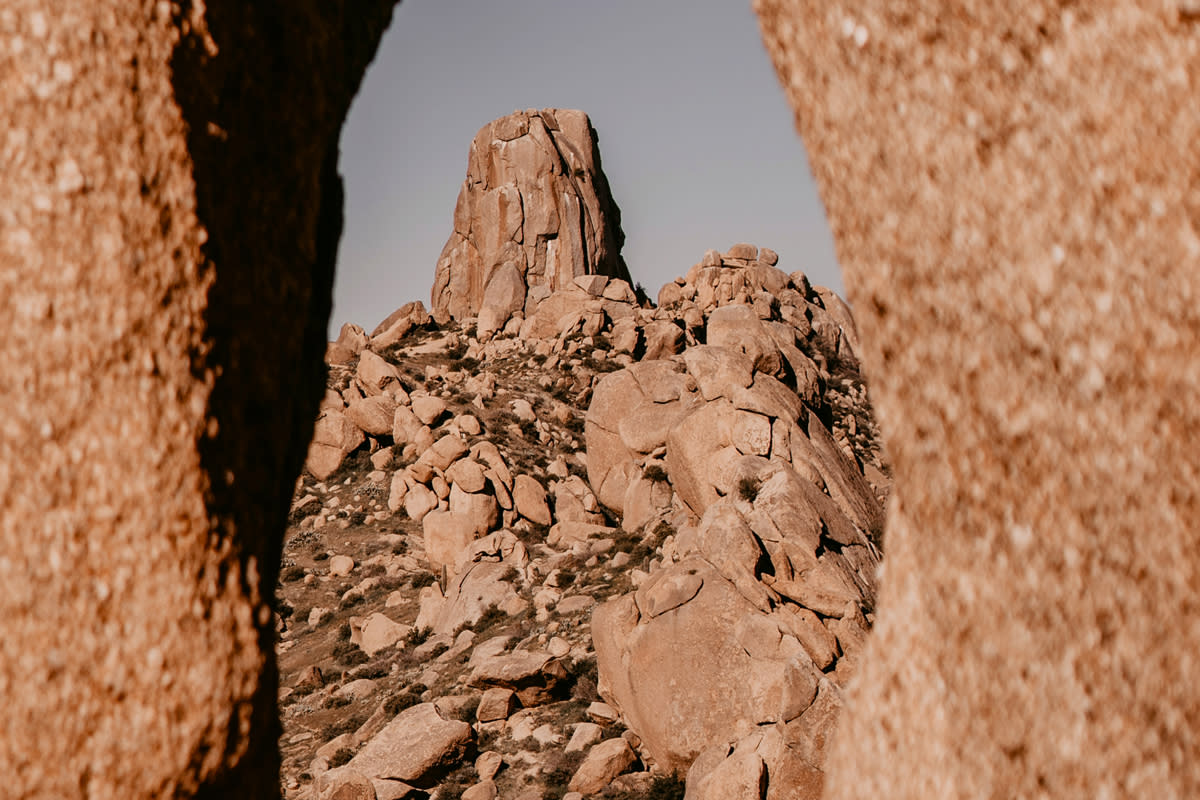 Challenging ascents and stunning views reward rock climbers in the Preserve. Popular spots include Tom's Thumb, Sven's Slab and Granite Ballroom.
---
Never-ending Cacti & Critters Abound
---
Spend even a little time in the Preserve and chances are good that you'll spot a saguaro, find some wildflowers and get a glimpse of our local wildlife. The most frequently sighted desert residents include Gambel's quail, jackrabbits, geckos and cactus wrens.
---
Best of All - It's Free!
---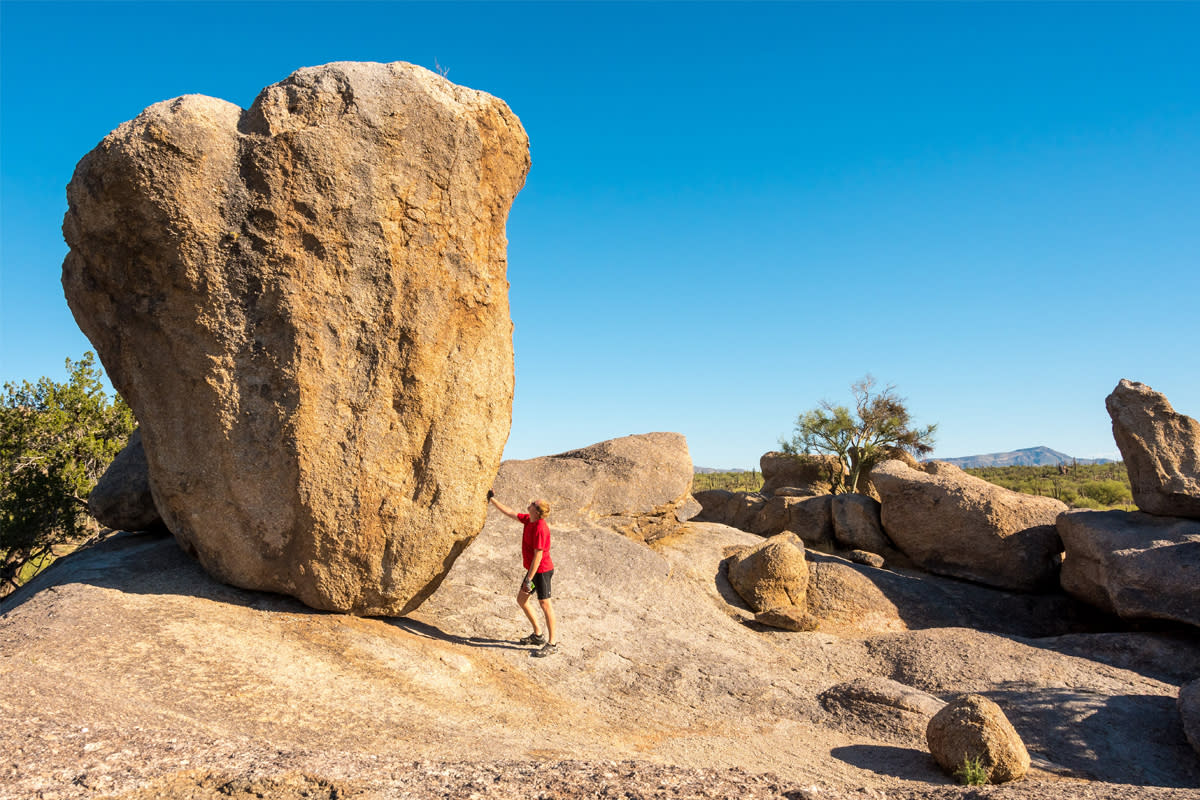 All the fun we just described above is yours for free! The Preserve is open from sunrise to sunset daily, year-round, and admission is free. (Note: Some trails deep in the Preserve connect with trails from other regional parks that request nominal fees at self-service pay stations).
---
Accessible Trailheads are Available
---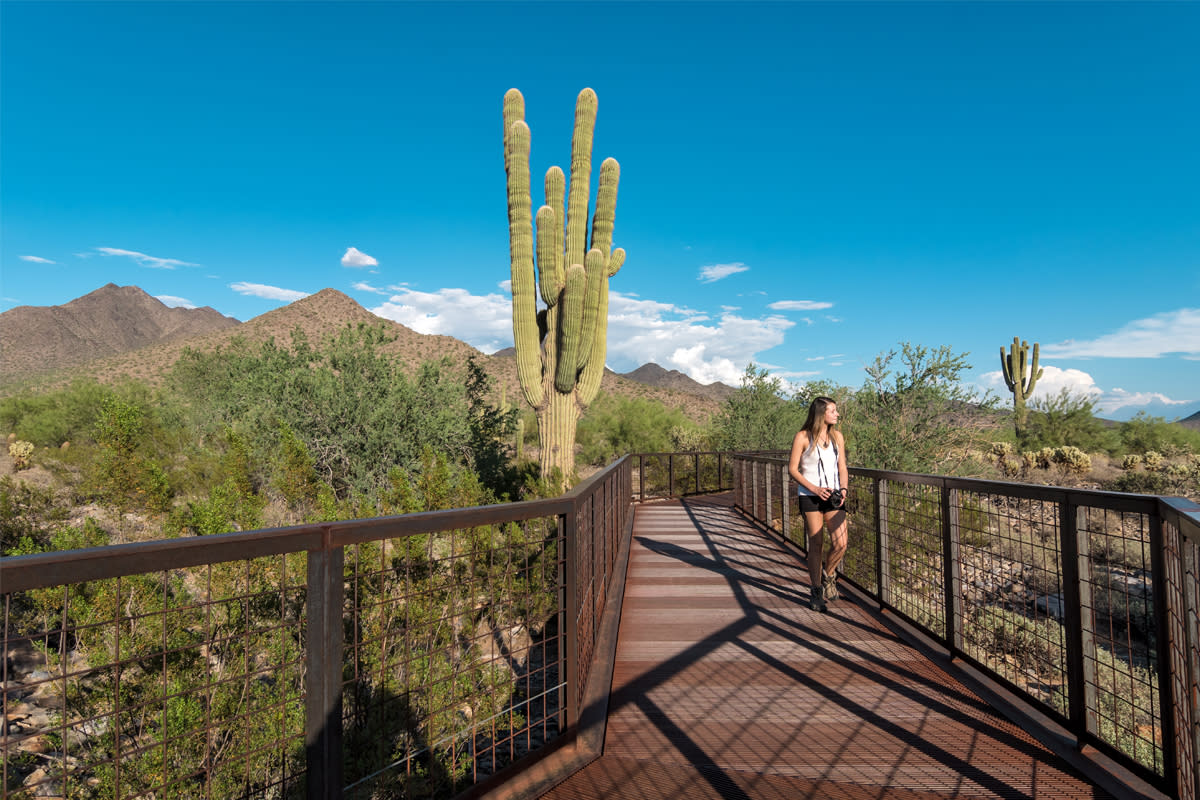 The Preserve is located along Scottsdale's eastern edge at the base of the McDowell Mountains, which means easy access to trailheads from anywhere in the city.
If this is your first visit to the Preserve, consider joining one of the free guided hikes and naturalist programs offered by the McDowell Sonoran Conservancy. These family-friendly programs, on such topics as wildflowers, area geology and desert critters, provide a great introduction to the magic of the Sonoran Desert. The Conservancy also offers private guided hikes for a fee with themes such as Tai Qi and All About Arizona.
Nicknamed the "People's Preserve," the McDowell Sonoran Preserve is the direct result of citizen-driven and –funded efforts to protect Scottsdale's signature McDowell Mountains and the surrounding desert landscape. We love our Sonoran Desert, and we can't wait to share it with you!