Every golfer wants to play better and shoot lower scores. That's awfully hard to do on your own, however. The smarter way is to work with an expert. Fortunately, you don't have to go too far in Scottsdale to find one of those. Here are some of the top golf instructors in Scottsdale to help you improve your game. Find golf lessons and academies not just at any golf course, but award-winning clubs and resorts.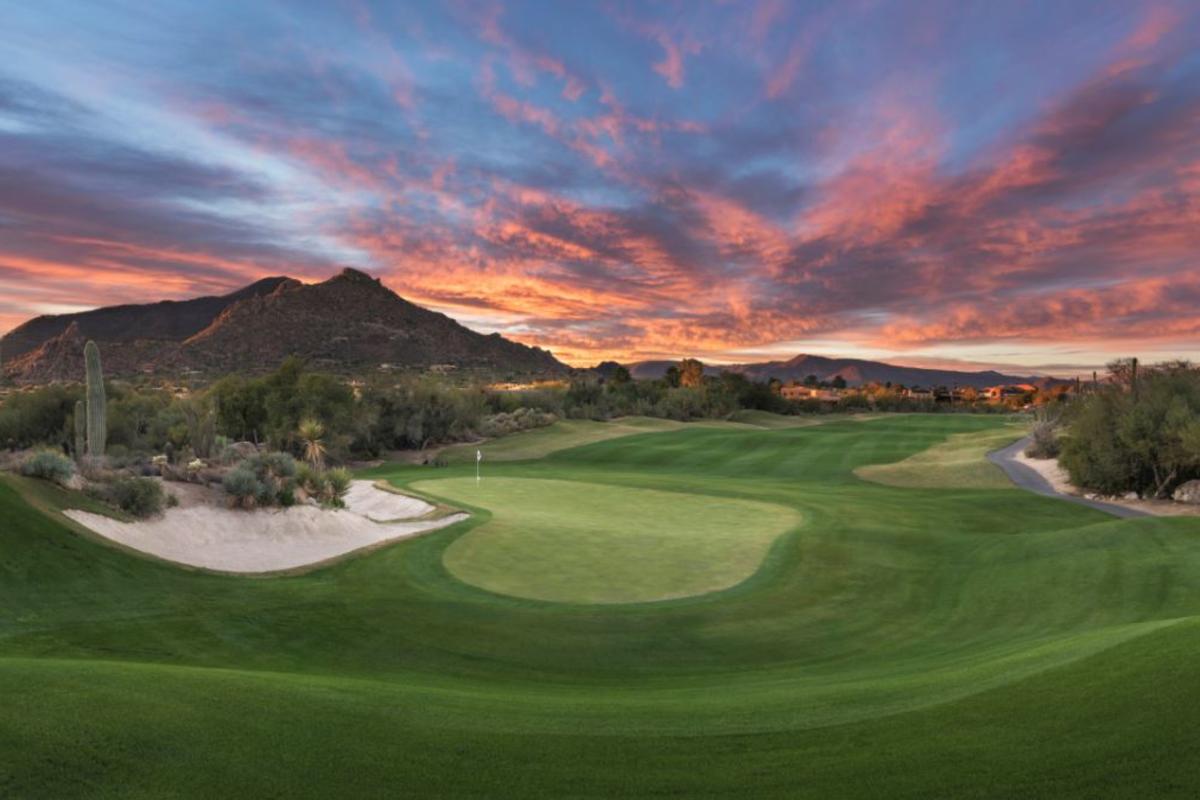 At the Boulders Golf Academy in Carefree, Donald Crawley offers a "Golf Simplified" system of simple, yet practical hands-on instruction that is combined with digital video analysis and on-course playing lessons – all personalized to the golfer's individual needs. "My Golf Simplified teaching believes in only changing what needs fixing. Adjust rather than reconstruct." said Crawley, recognized by Golf Digest as one of the Best Teachers in Arizona. "Helping each player correctly diagnose (cause) and understand the correction (effect) makes golf much more enjoyable and rewarding." A variety of options, including Get Into Golf Group Clinics, Three Day Scoring Schools and a Tune-Up and Play 9 program, are also available at this Scottsdale Golf School to give you a well-rounded approach to golf lessons available for your skill.
---
---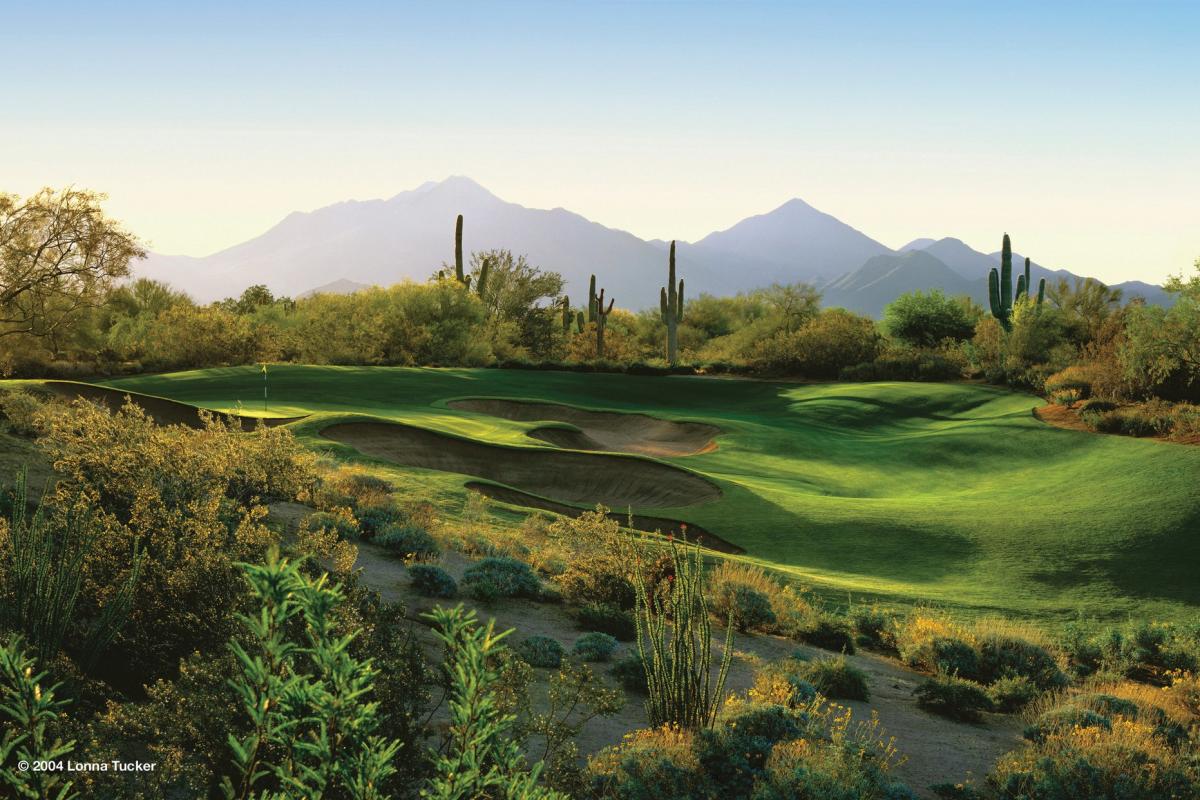 The majority of shots you play during a round take place within 100 yards of the green. That's the specialty area of Stan Utley, one of the best golf instructors in Scottsdale, and who works at the Grayhawk Golf Club Learning Center. Ranked the third Best Teacher in Arizona and 20th in the country by Golf Digest, Utley won once on the PGA Tour and three times on the former Nationwide Tour. He has worked with dozens of PGA Tour, LPGA Tour and CHAMPIONS Tour players. "I interview my students and try to ask as many penetrating questions as I can to find out what they believe about golf because I need to know what the barriers are," said Utley who also offers a mobile app full of lessons and drills. "When I find that barrier, it's easy to go through it."
---
---
Pia Nilsson and Lynn Marriott, ranked by Golf Digest as the No. 1 and No. 4 Best Teachers respectively in Arizona, and among the top 25 in the entire country, lead the VISION54 program at Talking Stick Resort in Scottsdale. They've worked with nine different major champions, including Annika Sorenstam and Brittany Lang, and focus on the elements that influence performance: physical, technical, mental, emotional, social and spirit of the game. Their program includes an Online Learning Center with interactive coaching tools, plus both group and one-on-one coaching with options that include on-course training. "We believe golfers need learning and training on the golf course, where our game is played," said Marriott. "We also believe all golfers need not only technical skills, but also the skills to manage themselves on the golf course," said Nilsson.
Also at Talking Stick Golf Club, the husband and wife team of Mike and Sandy LaBauve are now teaching students every October through May. Ranked No. 8 and 12 respectively in Arizona on Golf Digest's Best Teachers in Arizona, the LaBauves have also both been ranked among the Top 100 Instructors by GOLF Magazine. They offer couples programs, family golf schools, individual golf lessons and online coaching. "We enjoy teaching students of all levels the whole game," said Sandy LaBauve. "This includes the shots you need to score lower and skills to manage your decisions and emotions on the course. Sometimes we have to improve your technique and other times we just help you apply your own athleticism to utilize what you already know how to do. We want you to see what you need to do, own the feel and perform when it counts."
---
---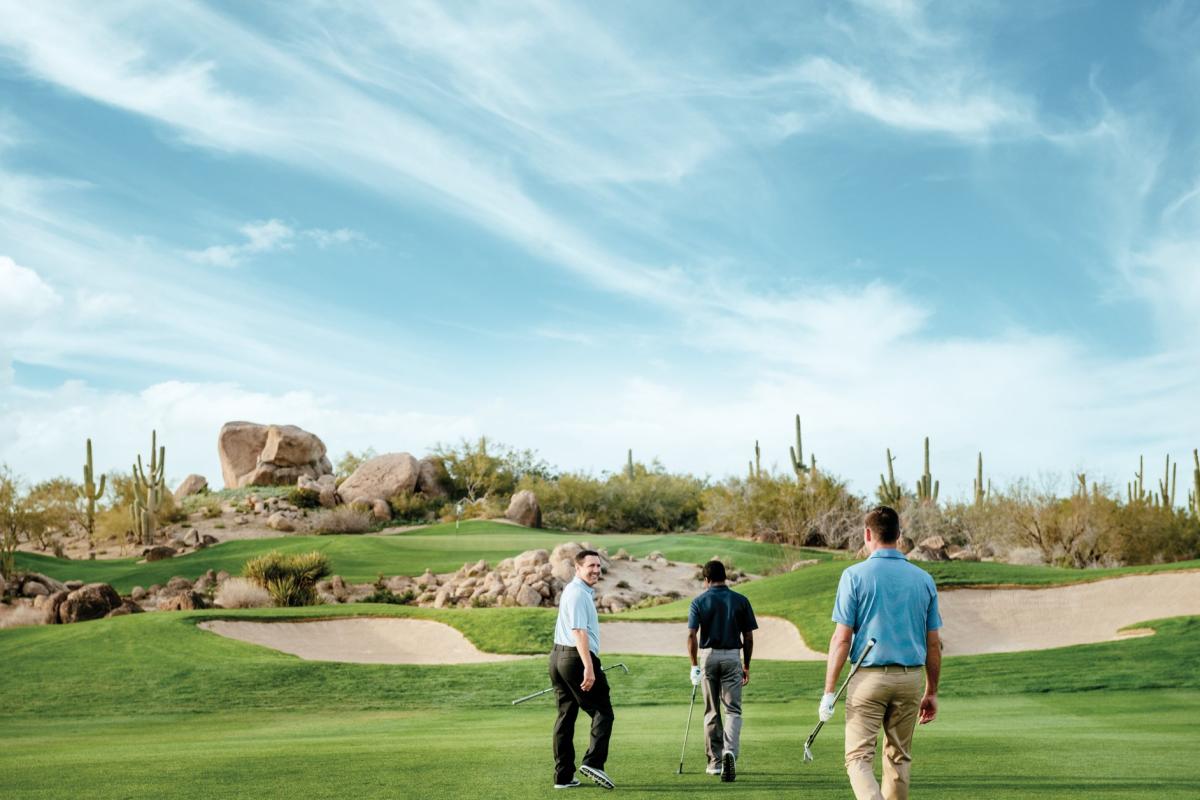 The Golf Academy at Troon North Golf Club in Scottsdale, led by Director of Instruction Doug Hammer, offers sessions lasting from one day to five days. "At Troon North we recognize that each golfer has their own needs to improve their scores," said Hammer. "All of our Golf Academy programs are customized to meet each golfer's most needed area of improvement. We do not put you into a cookie cutter program and send you on your way. Every student that visits our Academy will have personal experience and leave with a detailed plan for improvement." That plan can be generated through short and long game instruction programs, a detailed clubfitting in the Callaway Performance Center and Odyssey Putting Studio, and on-course coaching during Playing Clinics that feature 30 minutes of instruction followed by 90 minutes of playing. Video and Trackman Launch Monitor analysis is also included in all programs.
So, there you have it – Scottsdale's best golf teaching pros and golf schools. Whether you're looking for beginner golf lessons or advanced instruction, Scottsdale has just the expert you need to help you improve your game!