There are times in life when stopping by our favorite dive satisfies the desire to have a good time and a good drink. There are other times when just having a cocktail, glass of vino or pint of beer simply won't do. For those times, I propose a couple of my favorite places to let loose.
---
---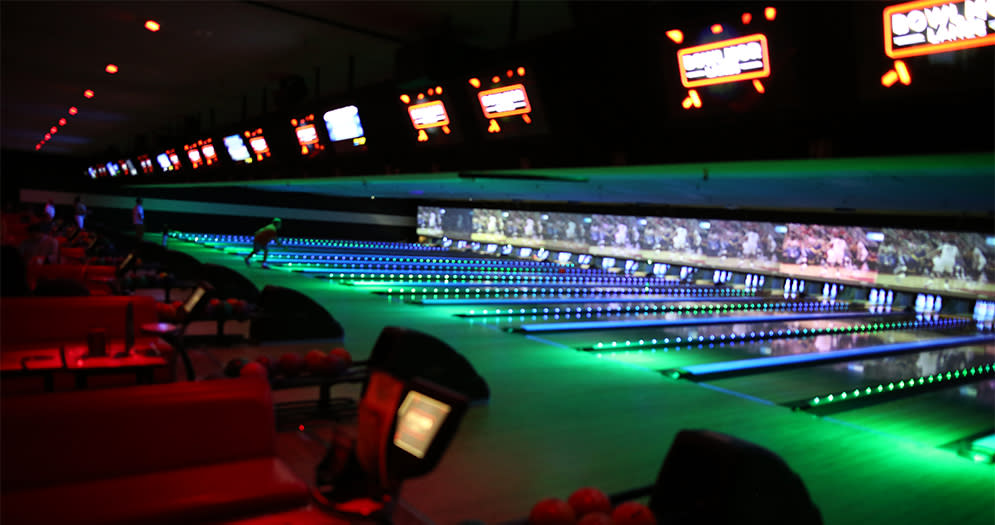 The bowling alley is definitely a classic good time that brings together cold pitchers of beer, groups of friends and rockin' tunes. While high-class bowling alleys are all the rage, Bowlmor Scottsdale is a mix of the classic alley vibe and a trendy nightclub playing all of the hottest billboard hits. There are lots of lanes, an arcade, a full bar and to top it off, the alley is a centrally-located hangout spot that won't break the bank. Like all of our favorite bars, Bowlmor has their own deal days and being a taco fan, I would highly suggest checking out $2.88 Tuesdays. Not only are the games, Tall Boys and Long Island Iced Teas $2.88, but – you guessed it – so are the tacos. (Photo courtesy of Sean Bauer Photography)
---
---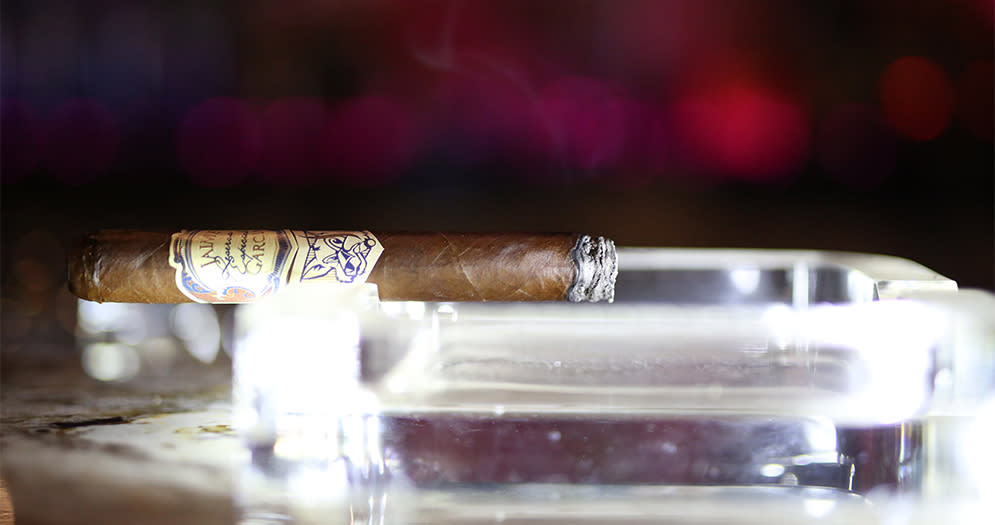 Fox Cigar Bar takes us back in time and provides nostalgia in a whole different fashion. Having never smoked a cigar, I saw this as a fun learning opportunity. Fox has an open and airy feel but maintains a rich wood aesthetic that provides the kind of environment that seems suitable for cigar smoking. Upon walking in, there are views of the humidor, shiny cigar tools, a well-lit bar with granite countertops and a much more diverse crowd than you'd expect. Being an admitted novice, I sought some guidance from the bartender who asked lots of helpful questions to gauge where I should start. We also talked pairings. Since my field of knowledge lies only in the booze column, I chose the classic Highland Park 18-year from a very extensive list as my starting point. The bartender then helped me pair it with their in-house exclusive cigar, the Jaime Garcia. From instructions on how to cut, light and puff to the vibe, new friends, conversation, scotch list, and of course cigars, everything was on point at Fox. (Header photo and photo above courtesy of Sean Bauer Photography)
---
---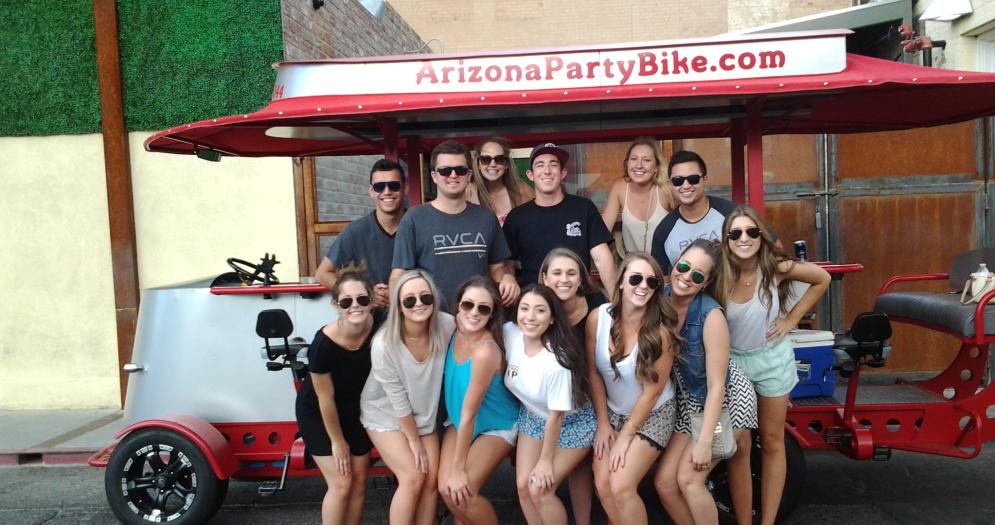 If you think like I do, then you'd agree that Arizona Party Bike is a perfect reason to have a good time, because we all know that calories don't count if some sort of exercise is done before, during or after cocktails. A monstrous bicycle, your favorite booze (it's BYOB), good friends, all the singalong classics, and a little exercise on the ride from bar to bar is Arizona Party Bikes's master recipe for fun. Add in awesome drivers that are experts at keeping the party rolling and you've found the secret ingredient that makes this different than your average bike bar crawl. You can jump on a tour for $49 a person or can rent out the entire bike for a private party from $499.00. I definitely think the experience is worth a chance to visit Old Town Scottsdale's watering holes with a little less guilt and a lot more fun than hopping in an Uber.
---
---
Unlike your typical golf country club, everyone is a member at Topgolf. Located next to Talking Stick Resort, Topgolf is a place where partying and technology meet golf.  Topgolfers swing real clubs and hit real golf balls against the backdrop of a beautiful desert landscape in a climate-controlled bay (think bowling, but with golf). No need to caddy around to pick up balls or have to go back to the club for food. With dedicated food and beverage service at your bay, you'll find no need to do more than hang with your friends and work on your golf and drinking game. Topgolf is meant for people at all golfing skill levels (even people like me, who are less than a beginner).
---
---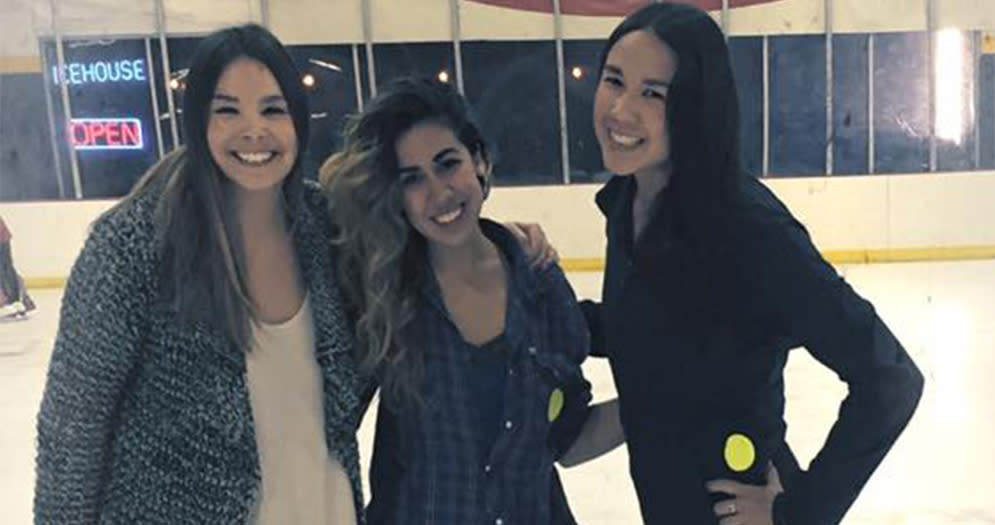 It all started with my friends and me throwing out ideas about how to stay cool on an exceptionally hot Arizona summer day. After going through a must-have list that started with cold beer and ended with a cold, dark place where we could pretend to be Olympian ice skaters, we came up with AZ Ice Rink. Lucky for us, this local favorite also features the rink side Ice House Tavern. Both are particularly refreshing on a warm day, but are fun on any occasion. The Tavern is always cold, and satisfies when the "no windows, eat pub fare mood" sets in. It's also the place to be for cheap $4 beers and an ice-rink view you might not expect in Scottsdale. While it might be tempting to just hang in the bar, I definitely suggest getting out on the ice. Responsibly, of course.
We all have our favorite hangouts, but it's always a good idea to mix it up and have a little extra fun when you head out for drinks.