If getting the perfect shot is what motivates you to get outdoors, we support that. In fact, we think the Sonoran Desert was built for Insta-worthy moments. So, whether you want to hike, float or paddle through lush desert landscape, we've got you covered.
Hiking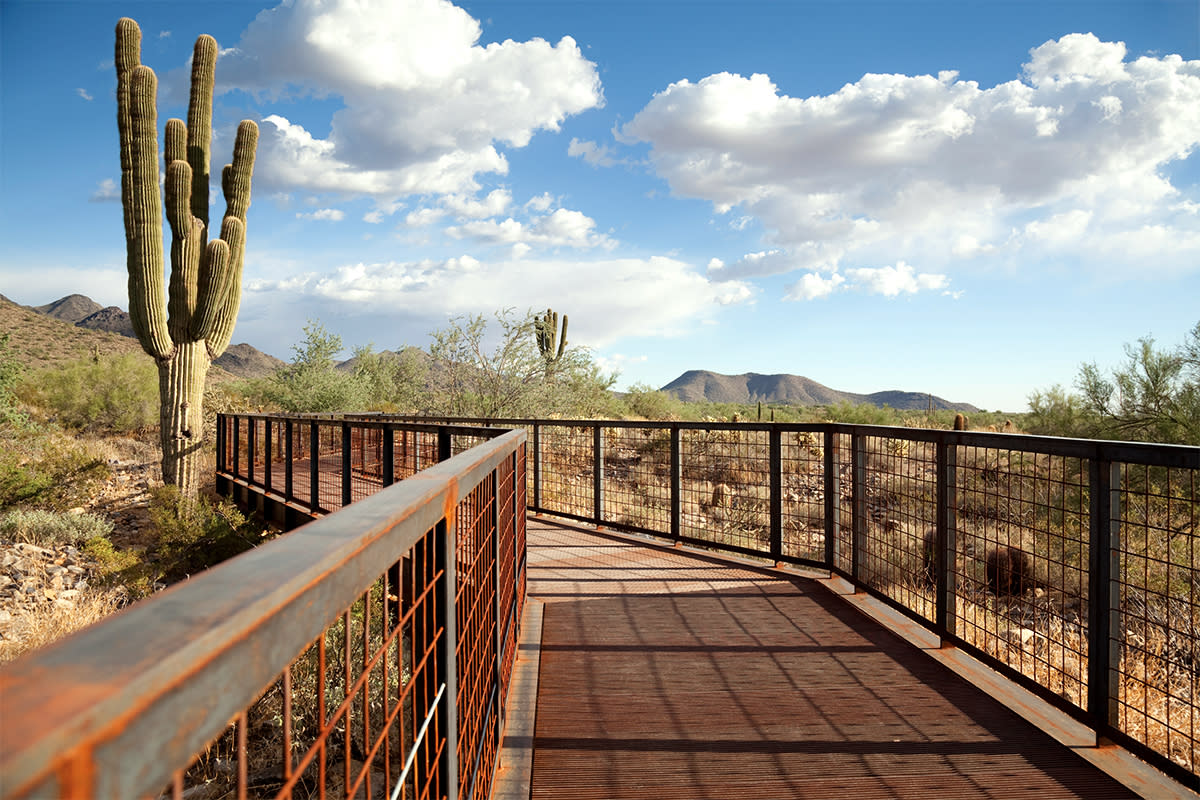 Here's the formula for Insta-worthy hiking photos from Scottsdale's McDowell Sonoran Preserve:
Make sure you go out at dawn or dusk for the best lighting (and a stellar sunrise or sunset)
Identify the stateliest saguaro cactus you can find
Strike a pose
Be sure to pack plenty of water, wear sunscreen and keep your wits about you, even when you're angling for the perfect shot. Critters and cactus thorns don't care about your photo!
Hot Air Ballooning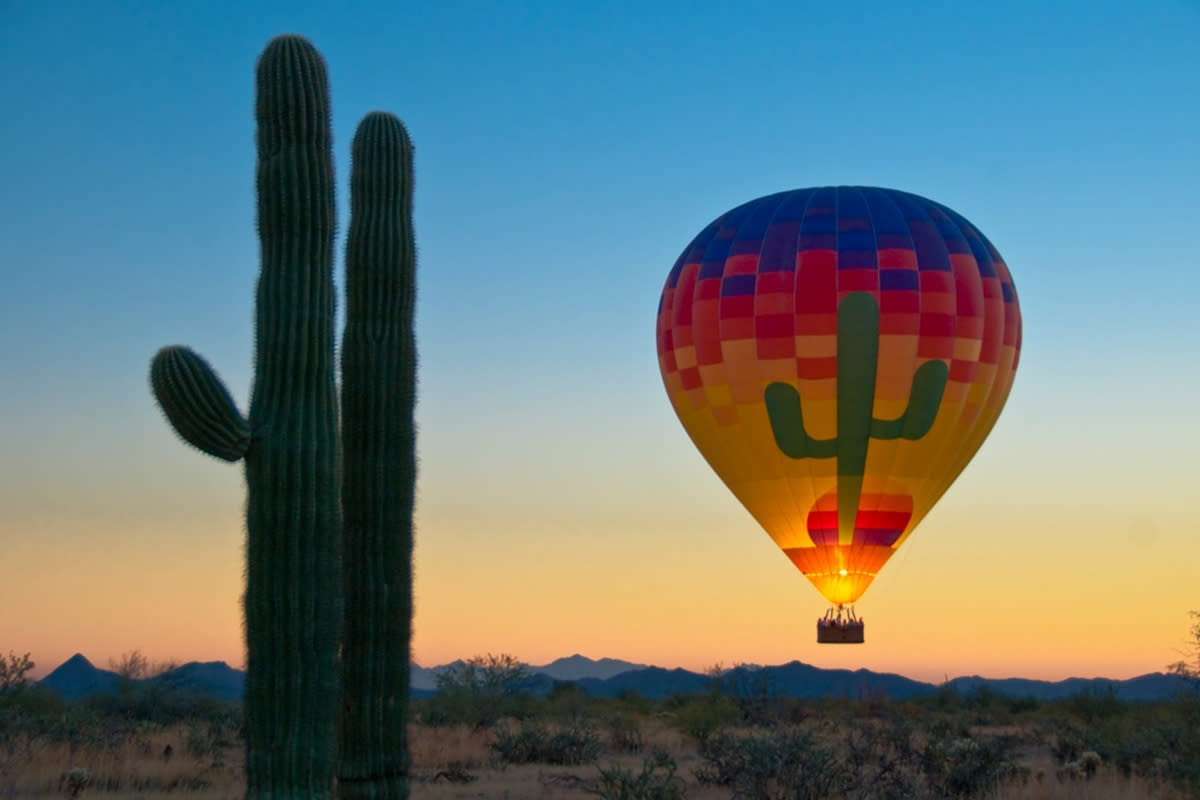 Whether you choose Rainbow Ryders or Hot Air Expeditions to take you up into the peaceful blue sky, we know you'll be almost as mesmerized by the sight of the vibrant, larger-than-life balloon being prepared for flight as you will by the views from the air. Be sure to have your camera at the ready prior to your departure; those pre-ride selfies in front of the balloon have to happen quickly before take-off! Don't forget to ask about special offers too. 
Kayaking the Lower Salt River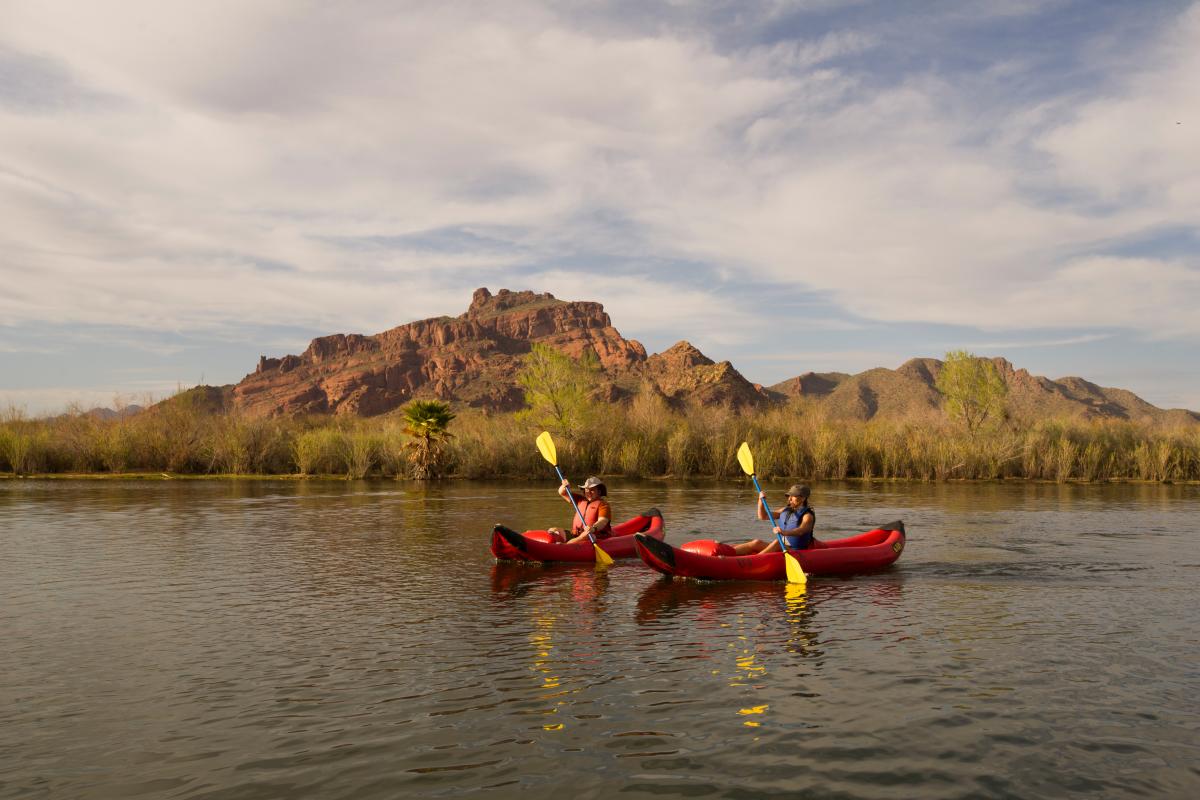 Book your tour with REI Co-op Experiences and expect knowledgeable guides with an eye for safety and fun, sturdy inflatable kayaks and Mother Nature at her absolute best. This is the side of Arizona many never see, and the 90 minutes you spend kayaking the Salt River will not only be 'grammable, but memorable.